🎉 PROMOTION Season of Savings offer thru 2023! Call for a list of available suites and...
4801 Edwards Mill Road, Raleigh, NC 27612
Offers Assisted Living and Memory Care
Photos of Sunrise of Raleigh
Request Pricing
By clicking "Get Costs", I am providing express written consent to receive calls including automated/pre-recorded calls and automated texts for which I may incur a cost, as well as emails from Caring and its partners. I understand I am not obligated to provide this consent to utilize Caring's service(s). I acknowledge I was able to review the Agreement to be Contacted, Terms of Use, and Privacy Policy. This site is protected by reCAPTCHA and the Google Privacy Policy and Terms of Service apply.
Reviews of Sunrise of Raleigh in Raleigh, North Carolina
CMaest
I am a friend or relative of a current/past resident
The rooms vary in size in the Memory Care Units. The rooms are drab and the atmosphere is depressing. My relative's room was very small. The staff were very nice but they were very understaffed especially since some of the residents there required constant observation. My family had to hire private caregivers to make sure my relative received attention. Movies were offered and some residents could go to Bingo with the Assisted Living patients. The cost was very expensive- over $13K- for the actual care he received.
Reviewer#JM050623b
We went to look at Sunrise of Raleigh. The staff was very competent and knowledgeable about what they had to offer. The main difficulty there was the distance from home.
Provider Response
Hi, Thank you for taking the time to provide us with a review of your experience. We are pleased to hear that our team made your experience pleasant and provided you with the necessary information.
Kathy
We went to tour Sunrise of Raleigh. I like that it's cheery and bright and that the residents were comfortable there. It had nice surroundings, and there was a walking trail. They had a dining area and there were nice outdoor balconies. The place itself was very clean and well-kept. It's located near a hospital, close to restaurants, and close to a mall.
Jewel
A gentleman gave me my tour of Sunrise of Raleigh. He seemed very knowledgeable about not just that particular facility, but about senior care in general. He was the maintenance person, because whoever was supposed to meet with me didn't show up for the meeting, so that was a little concerning initially. The maintenance person who showed me around was very personable, and he took time even thought that wasn't his responsibility to share information with me as well. He introduced me to other staff members and took me to the various floors. Their amenities were pretty much in line with most of the other places that I've read about and visited. They had a salon for hair and nails, they had bus trips, they had a structured calendar of events, they also had a library and other resources on site, and a gardening center out back.
Provider Response
Hi Jewel, Each and every guest who enters a Sunrise community is important to us. It is wonderful to know that you had such a positive experience when touring. We would be pleased to answer any remaining questions you may have. If you have additional questions, you are welcome to contact us. Thank you! – The Sunrise Team
Linda
What I liked the best about Sunrise of Raleigh was the homey feel that it had and the decor. The residents seemed to be very happy. When I was there, they seemed like they were receiving individualized care. I saw a studio and a one-bedroom and I liked it. I thought they were roomy enough and I liked the fact that you could sort of customize how you wanted them to look. They had a hair salon, several terraces that people could go out on (like enclosed patios), common areas, and libraries where they could just sit and relax. Some men were playing cards. They also had another place aside from the dining room where they could get drinks. It was nice and I liked it the best.
Provider Response
Hi Linda, Each and every guest who enters a Sunrise community is important to us. It is wonderful to know that you had such a positive experience when touring Sunrise of Raleigh. We would be pleased to answer any remaining questions you may have. If you have additional questions, you are welcome to contact us. Thank you! – The Sunrise Team
Eric
I am a friend or relative of a current/past resident
My father has moved into Sunrise of Raleigh. They're a good establishment. They're a little pricey on some things. Some things I think should be automatically given with the price range that they're in, such as cable TV and some wireless internet. I think those things should automatically be there. He has just moved in. The staff are good and courteous. His room is clean. They have a dining room in there, and that's it. They have a few activities. They have sing-a-longs, bingo, and book reading. He likes to be in his room. The meals are good. However, parking is horrible.
Provider Response
Hi Eric, Thank you for taking the time to provide us with a review of your experience. We are pleased to hear that our team made your experience pleasant and provided you with the necessary information. Please feel free to reach out to us or the community directly, in case you have any additional questions regarding Sunrise!
Susan
Sunrise of Raleigh was very nice. It was my favorite place that I've been to so far. It's a two- or three-story building. When you walk in, it's open. There's a staircase going up, and you can see a hallway and big windows. It felt more open to me, just the way it was built. They have a walking trail. They have different outside areas with benches where you can sit. There are a lot of trees in the back. It's a pretty area. They had nice furniture there and a baby grand piano. The staff seemed more outgoing and made it a point to speak with me, and the ones I saw seemed happy there. I didn't see any activities while I was there. I was there later in the afternoon before dinner. I really liked the director of sales, and we talked a long time. She answered all my questions and was very personable. She took me all around. I didn't feel rushed or anything, and she has followed up with me. She's called me once or twice just to check in, because there was a vacancy.
Y.S.
We visited Sunrise of Raleigh and it's an older facility. It's a 4-story building and they have 2 floors that are dedicated to memory care. The other 2 floors are dedicated to assisted living. The first floor of the memory care unit looked very dark and depressing, but it got much lighter when we got to the next floor which is the 3rd floor. I didn't like the whole elevator thing though. It's a multi-floor facility and I wasn't crazy about that. There were people having snacks there. Their television room was very, very small, but they did have a larger theater room where the patients could go and watch movies and stuff. Their TV room, which our tour guide used as a selling point, looked like only three people could get in there at a time. I thought that was an odd place for a TV room. I was only able to talk to the receptionist, the girl that did the tour, and the lady that was in their cafeteria. I got to see her interact with the residents and she seemed friendly with them. I didn't see any activities the day that I went there. I did pass by some people in the hall. There was one lady that looked like she was walking laps around the hall. There were a couple of people in their theater room but I didn't see anybody doing activities. I would probably suggest that they think about renovations.
Gwendolyn
I had a nice tour experience at Sunrise of Raleigh's memory care. I just thought that the hallways were kind of small. I thought that splitting the memory care made the facility a little bit too big for me. I want something with fewer people for my mom. The rooms were normal, nothing special. I thought the facilities were small for their size. It only had one dining area, and the outdoor area was a little cramped. It's tucked away in a neighborhood, so it's very nice surroundings.
Shannon
Sunrise of Raleigh was beautiful. The girl who gave us the tour was very helpful, friendly, and warm. I was a little bit disappointed that we weren't able to see the memory care section, and it wasn't clear exactly why we weren't, but the rooms had plenty of space for one person. The other public areas were very inviting too, like where they eat or where they gather for activities. They had a very friendly resident dog, which was kind of nice, and there were protocols for checking our temperatures and asking us screening questions. That was all very thoroughly done. When you walk into the place, it's very grand. It didn't feel like a nursing home or a hospital setting. There are many small gathering areas. There was one area with a piano that residents can play. The dining room was big, it was comfortable, and it had a restaurant style to it.
Jennifer
I thought Sunrise of Raleigh was great. We only saw the cafeteria, one of the studio rooms, and how it was set up. Everything that Michelle showed us was very impressive. The cafeteria was nice and roomy. We didn't go inside; we just looked through the doors. The staff we met was excellent. She showed us the inside of one of the studio rooms. It had a little refrigerator, a bathroom, and that sort of thing. She was very helpful -- she really was. If it was just up to me, and my sister had the money, this place would be perfect. The only thing is the money issue. It was pretty good, but of course we didn't see anyone but a few little ladies who were sitting down in the lobby and the gentleman who does the activities. They're all we saw, and Michelle; we didn't see any other person. It was clean, it was very nice. The outside was also very nice. They have all the safety regulations for COVID, and we were very pleased. Michelle didn't go into any details, but she said that they have different activities to keep the residents busy. Also, the facility is privately owned, and they didn't have anything to do with Medicaid, Medicare, or anything like that. You would need to pay the payment every month. They don't deal with any of those resources.
Steven
I am a friend or relative of a current/past resident
Sunrise of Raleigh gives my mother food and it's a nice place, but it's very impersonal, very cold, they have not shown her the dining room, and she just basically stays in her room. My mother is in the assisted living and we're very frustrated with it. The staff hasn't really put much effort out towards her. The food is good, but we're not aware of any activities they have. She was in another place, it was independent living, but she got more attention there than here. The big frustration is that she's new, but there's no one to show her around or get her involved in activities. I don't know if they're even implementing the personal care plan.
Provider Response
Hi Steven, We are sorry that you are disappointed but appreciate your feedback. We are committed to providing you with a great experience and encourage you to contact us so that we can learn more. –The Sunrise Team
Rose
Sunrise of Raleigh was very nice. My biggest concern is that they're telling me that they could provide a lot of services, which made me concerned based on their staffing pattern. The rooms were nice and everything else was nice. I just didn't feel confident with the level of care they said they could provide versus their staffing pattern. The place was nice and clean, and people seemed friendly and interactive.
Family member
I am a friend or relative of a current/past resident
My father has been in Sunrise of Raleigh for a couple of weeks now. Overall, I've been very pleased. There have been some questions with the billing that I'm trying to get resolved, but the staff has been very helpful. The facility is very nice. It has a home feel to it and not an industrial feel like some have. His room is a private large room. They call it a studio, but it's just a very large room with a sink, a small refrigerator, and a bathroom. They have a lot of activities. I'm really pleased with the activities director. He is on a bland diet, but from what I've seen, the menu is very good. They're more expensive out of the facilities that I looked at. I saw many places, but I just felt like its location rose to the top.
Betsy811150
I am a friend or relative of a current/past resident
My dad is in Sunrise of Raleigh, and we're very pleased with it. It's very clean, and it was just very nice. The grounds are beautiful, and my dad likes it a lot. The grounds are very nice. It had more men, and my dad wanted more men to talk to.
Jim788002
I am a friend or relative of a resident
We chose Sunrise because of the staff. The care coordinator and the activities director seemed to be outgoing and a better choice for our needs. There were no problems up to this point. In comparison to other locations, they offered more for their residents.
Jane777577
I went to Sunrise of Raleigh. The tour was very nice. Everything went well. It was beautifully done. I was very pleased with it.
JeffEOLRJ
I am a friend or relative of a resident
I thought Sunrise of Raleigh was very good. They met all of our needs and took care of my aunt very well. They were helpful, friendly, kind, courteous, and professional. The rooms were very nice and clean. The food was very good, and the dining room was very nice.
Debbie BF
I am a friend or relative of resident
My mother is a resident and has been so well taken care of that her sister chose to move in here as well. I went to a lot of Memory Care facilities in Raleigh and liked this one best. It is spotlessly clean. The staff is wonderful. They know her well. Every time I go, there are programs going on. The location is terrific, up on the hill, with beautiful views. There are huge windows that are always clean. Food is great. I am very pleased. Anyone who visits knows the downside: parking is a problem for visitors! They say they are working on it!
Caring113775950
I am/was a resident of this facility
Sunrise of Raleigh was OK. Their food was much better too. The staff was good. I didn't participate in too many activities, but they did have regular shows for the holiday. They had bingo of course. However, I think they need to be proactive with their programs. Nevertheless, the facility was very safe. Overall, it was good.
Lisa104545550
Sunrise of Raleigh was nice. The rooms and the dining room were nice. It was a secure and locked environment. My only concern during that visit is the activities going on especially in the memory care unit, the people were just sitting around.
Provider Response
Please know that we take all concerns seriously and would like to learn more about your experience with Sunrise. Please email us at Information (At) SunriseSeniorLiving (Dot) com with further details and your contact information so we can address. Thank you, Sunrise Team.
Caring100332450
Sunrise of Raleigh would have been our second choice. It was spacious, and the staff people were very gracious. They had rooms with TV's for people to come play games and what not. The grounds and surroundings were very restricted.
jamesmays
I am a friend or relative of resident
My mother lived on one of the Reminiscence floors last year, and to say it was a negative experience would be an understatement. Staff did not adequately check on her, on several occasions I showed up and she was in her room, alone, and had been sitting in her own feces for god knows how long. She required a lot of care and because of this it seemed like she was almost "ignored" by a lot of the staff, almost a feeling like she was just a massive "burden" for them. On SEVERAL occasions I tried speaking with the Reminiscence Coordinator and she was extremely difficult to deal with, smiled at first and told me whatever just to get me out of her office, but later on it became clear that she didn't care about our concerns about my mother or my mothers well being. At first she would promise the world, but when I would comeback to follow up on things we had discussed months prior, there always seemed to be an excuse as to why it hadn't happened yet (it took forever for them to change my mothers diet). They will smile and tell you everything you want to hear, but when it comes down to it, as soon as you walk out of that door, the attention and care being given or shown to your loved one drastically decreases. I had several issues with management and there was such a high turnover rate for a lot of their jobs at Sunrise Of Raleigh that they didn't even have a Facility Director for almost an entire YEAR, which didn't help when I was dealing with the Reminiscence Coordinator, because she didn't have to worry about answering to anybody. They do have some good Care Managers and Activity workers, but it is blatantly obvious that the Care Managers are overworked. It became clear to my family and I that my mothers overall health and well being was not what mattered most to the Reminiscence Coordinator and many members of the Reminiscence staff. She seemed much more concerned about getting us out of her office than truly listening to our concerns about the quality of care that they were giving my mother. Unless they have changed management I recommend that you look elsewhere for a Reminiscence facility for your loved one.
Janice36
I am a friend or relative of a resident
My mother needed more care than Sunrise of Raleigh was able to give her, finally. She was there for about 2 years, and then she was too disabled for assisted living. She had fallen, broken her hip and shoulder, couldn't see and walk. They could not come and take care of her every time she needed to go to the bathroom. They were very good with her, but they could not give her the personal care that she needed. It was not their fault; it was the nature of the service they offered. I had gone and visited my mother until she died near Christmas time last year. She had a lovely room. She had a bedroom, sitting room, and a bathroom. It couldn't be nicer. They had a lovely backyard as well. You could come, watch, and describe the birds with her there. Food was very good too. They had entertainment. They would help her draw or paint because she loved those things. But I was not happy with the way they explained to us that she had to leave. They didn't explain it so that we understood that it was not her fault or their fault; it's just a situation that had to change for her good. We got a little angry; my brother and I just felt that she was being tossed away and not being cared for, but that was not the truth. I don't know why they did it that way, but it was just a communication problem in the end.
Provider Response
Thank you for your review. We would like to learn more about your experience at the community. Please email Information@sunriseseniorliving.com to provide us with further details. Thank you, Sunrise Team.
Caring76438350
My visit with Sunrise was very positive and I was very impressed with it. I visited the rooms and I thought that was my biggest concern because they had the smallest rooms. It was a small studio apartment and there wasn't like a small kitchenette or a separate living room area from the bedroom. It was kind of all in one. However, I liked that it was homey and personal. I also liked the Asian place scenario. I knew somebody whose parents were there and they praised it
acw1
I was very impressed by this assisted living facility. It is a private pay only facility with excellent amenities including a separate area for residents with dementia. The building itself is beautiful. Each room is personalized and unique, with a space by each room for personal items. There is no institutional feel, rather, you feel as if you are in a private home, due to the design and decorations. The layout of the building is straightforward, but there are no long hallways and no obvious nurses stations. Each resident has a person assigned to them to make sure their needs are well met.Other positives - it's right by Crabtree mall for easy shopping and dining. And Rex hospital is right down the road also. The only downsides are a somewhat a la cart approach to billing which can add up quickly. Also, the food was fantastic, but service at mealtimes could be improved upon. During the meal when I visited, residents were trying to request desserts, but there was insufficient staff to meet requests promptly.
RWStein
I am a friend or relative of a resident
I have been to this facility several times to visit my mother. They are careful and polite but I'm not real happy about the facility friendliness. I honestly believe they could do more to make my mom's stay better. Their emergency procedures are great and they have certified medical staff! Their community involvement is good too - I just think that their friendliness is a bit lacking. They have wonderful staff and very experienced staff - It's just that I always feel like they just feel like they are there to get a job don and don't take a personal interest in my mom. I am happy with the health monitoring she gets and I am happy with the professionalism - just not so happy with the friendliness.
jgflea
Friend or relative of resident
My mother in law is a current resident of the Alzheimer's unit at this facility. While the reason she stays here is sad for the entire family, we could not ask for a better place for her to live. Not only is the facility extremely nice and clean, the staff seems to truly care and they take every measure to care for and protect the patients. Even though my mother in law does not always remember things, the staff goes out of their way to get her hair done, help her with makeup and even paint her nails. The facility brings in a variety of entertainers for the patient's enjoyment almost every day. The facility is well maintained and very clean. If you know of anyone who suffers from Alzheimer's, this is definitely a great place for them to live.
Services and Amenities of Sunrise of Raleigh in Raleigh, North Carolina
Room and housing options
Housing Extra: Turret Suite
About Sunrise of Raleigh in Raleigh, North Carolina
Sunrise of Raleigh is located conveniently in the Crabtree Valley area of Raleigh, North Carolina where access to state parks, shopping and dining are nearby and easily accessible. Visitors to the facility note that the staff is always friendly, caring and helpful no matter the need, and the facility gets high marks for customer satisfaction. Residents of Sunrise of Raleigh enjoy large studio-style rooms and with a private bathroom. In addition, the community hosts activities, such as holiday shows, craft and skills classes and bingo, for residents to enjoy.
Help seniors by writing a review

If you have firsthand experience with a community or home care agency, share your review to help others searching for senior living and care.
Request Pricing Information
By clicking "Get Costs", I am providing express written consent to receive calls including automated/pre-recorded calls and automated texts for which I may incur a cost, as well as emails from Caring and its partners. I understand I am not obligated to provide this consent to utilize Caring's service(s). I acknowledge I was able to review the Agreement to be Contacted, Terms of Use, and Privacy Policy. This site is protected by reCAPTCHA and the Google Privacy Policy and Terms of Service apply.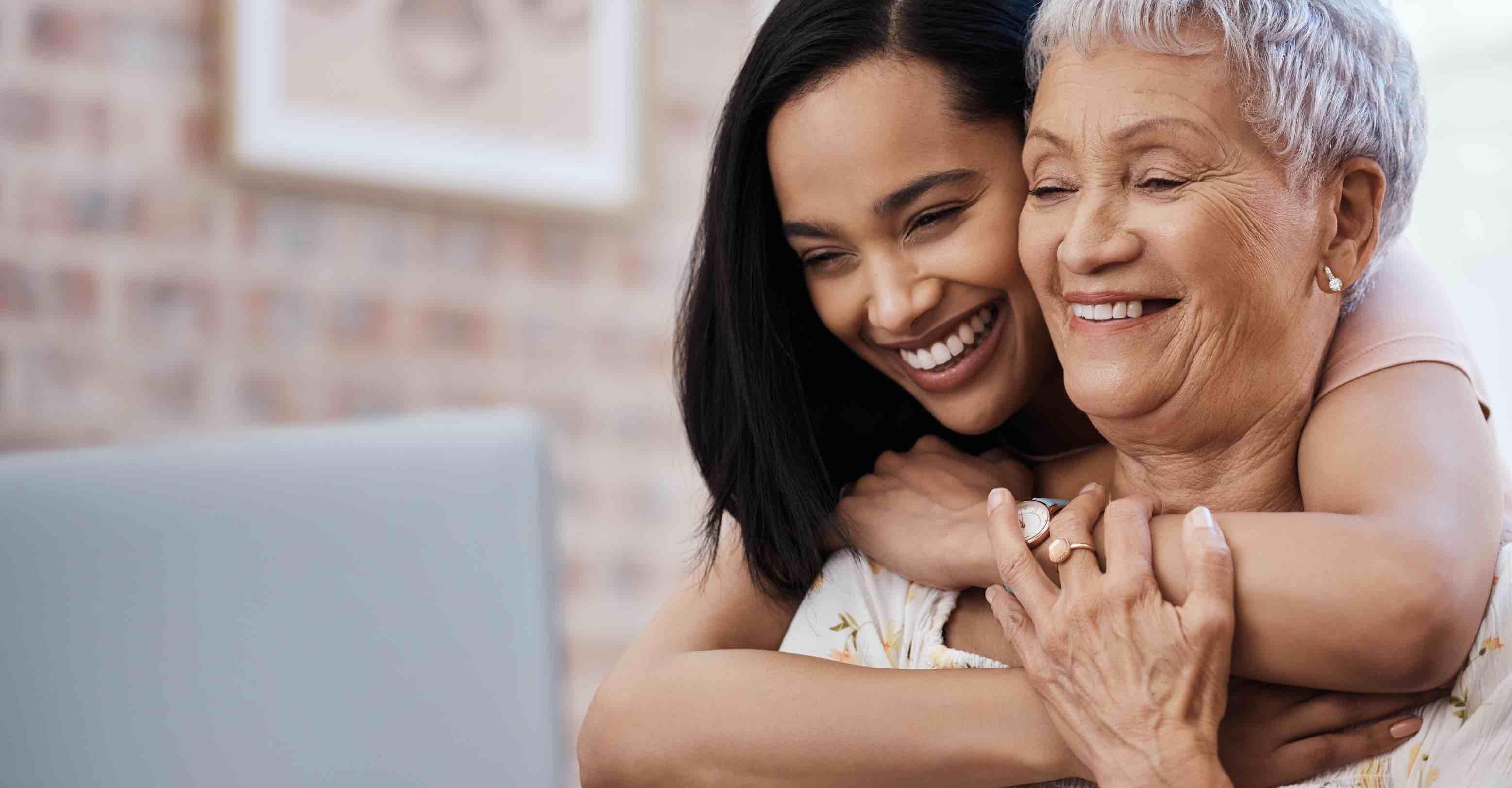 Compare costs, photos & reviews of senior living and care options near you.
Questions?
Call to speak to one of Caring's Family Advisors, or submit a request for more information here.
Costs for Sunrise of Raleigh in Raleigh, North Carolina
Assisted Living
This level of care provides support for those who need help with personal care needs such as cleaning, bathing, and dressing. Residents selecting this level of care are treated to many amenities in a home-like atmosphere, while getting support in their daily lives.
Memory Care
Memory Care is specifically designed to meet the needs of those with Alzheimer's or other forms of dementia. Specially trained staff members assist with activities of daily living (such as bathing and dressing) and provide therapies to slow further loss of cognitive abilities.
Didn't find what you were looking for?
Caring's Family Advisors can help answer your questions, schedule tours, and more.