Silver Ridge Healthcare Center
Offers Nursing Homes
1151 Torrey Pines, Las Vegas, NV 89146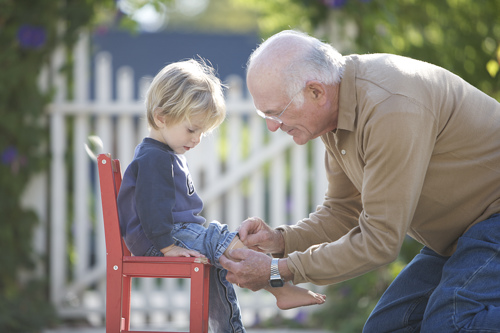 Reviews of Silver Ridge Healthcare Center
Nursing Home Reviews for Silver Ridge Healthcare Center
October 19, 2019
I visited this facility
This facility is one of the best in town. The provide the best care and therapy.
February 06, 2019
I am/was a resident of this facility
If you treasure your lived one, you will not put them into this facility. Very poor quality of nursing care, food is not eatable never see a doctor the list goes on and on.
December 17, 2016
I am a friend or relative of a current/past resident
This facility is the WORST!!! My father was here and has had numerous issues. Started with his catheter bag on the floor, then 2 other times they had his catheter bag inside and hanging from the trashcan. Unacceptable! They refused to allow him to go to an ER when a nurse did not have a gait belt around him while walking and he fell and thought he broke his shoulder. They put his phone near the other patient and told him he had to wait for a doctor order the following day to get an X-ray. The other patient gave him the phone back. He called me crying begging me to get him an X-ray. The nurse got on the line and said, "I'm almost off shift so if you want him transported to an ER, I'll leave it up to you to call 911." So I did. Refusing to let a person call 911 is ILLEGAL. They have unplugged his call light numerous times, even right in front of me while I was visiting. Again, UNACCEPTABLE. He fell 3 times in 1 day cuz no one would help him. He again fell the following day cuz no one would HELP HIM! He looked like he had been beaten. Cuts, Bruises, Stitches, and his IV was covered in blood all over his hand. Bandages looked as if they haven't been changed in quite some time. He was not showered, not shaved (and they only bathe patients 2 times per week). Ridiculous. The staff has attitude with their patients, and family members. It's obvious they DO NOT CARE. From what I've seen with so called, medical care..... This is by far the worst facility in Las Vegas! Case Manager Sandy, DOES NOT call you back in regards to your loved ones case at all. I have POA of my father, and I have a right to know about his case. Five messages to her in 1 day for answers, she has never called me back. I feel so sorry for anyone that is a patient in this facility, and so sorry for their family members to have to deal with such horrible care and treatment. I work in EMS. I've transported people to and from every hospital and facility in Las Vegas, and this facility is the worst. I would NOT recommend anyone to this place. When I've shown up in uniform; they're all so nice, sweet and caring. When I've shown up out of uniform to see my father, they treat you worse than the dirt you walk on. I have photos of everything that has gone on with my father's care, and I will be reporting it all.
November 08, 2015
I visited this facility
My husbad has been in this facility the rooms dirty and stinks the flor in hallways dirty and the rest rooms for the nurse and for all the visitors dirty and stinks .this nursing home don't have enogh stuff for cleaning , for almost a year my husband have been here in this place i can tell this nursng home is very cheap place they charge too much but it doesn't really worth,, STINKS*
March 31, 2015
I am a friend or relative of resident
My dad was there 4 days. The lobby is pretty. Rooms are disgusting and dirty. The care was poor with what little he received. Our family took him out of there. We wanted our dad to live not die.
March 14, 2015
I am a friend or relative of a resident
I am very pleased with Silver Ridge Healthcare Center. They are all very helpful. The physical therapists working with my mom are great. They are preparing her to be independent and take more things on, and I am very pleased with that. The staff that I talk to -- the nurses and the attendants -- are very responsive. My mom is in isolation because she has had a bacterial infection for a good 6 weeks, but now she is out of isolation and doing much better. Now, she is sharing a room with another patient. The rooms are not big, but they are nice and clean. She only has her meals in her bedroom, and she thinks the food is really good. My mom is not much of a group person, so she likes to keep to herself and work with her therapist, doctor, and nurses, but as far as going with other people and group situations, that is not her cup of tea. It is absolutely safe and secured. I am happy with their service and with the caseworker. They have been very helpful, and they seem knowledgeable.
December 27, 2014
I visited this facility
I visited Silver Ridge for my mother. I did not like it at all. I just didn't care for the set-up of the facility. There was a lack of privacy in the rooms. The rooms were not spacious; they were extremely small. If I have to put my mom in there, she would have to share the room with somebody, and it was separated by a curtain. It was smaller than a hospital room. I didn't really care for the physical therapy that was available. The dining area actually wasn't too bad. It looked decent. The people that we came in contact with were welcoming. Sanitation was good. It seemed fairly clean.
August 14, 2013
I am a friend or relative of a resident
My mom is in Silver Ridge Nursing Home. She has been there now a year and a half. I go there everyday. The facility is fair. The staff is fair as well. They have activities like movie nights, bingo, etc., however, my mother is not able to do those things.
September 10, 2012
I visited this facility
The location of this place is fine, the building is pretty big and easy to access and exit, the lobby is well organized and the staff is very helpful and friendly. The place is fairly clean but on the other hand i do not think the outside garden were the patients relax in and get fresh air is not big enough , it is pretty small compare to how big is the whole place.the other bad side of the place is the patients rooms , they are very old and in need to be upgraded , for example the air conditioning is a small old box that doesn't work that great and in a city like las vegas were temperatures gets as high as 120 ferinheight in certain times of the year it's a must to have a good working air conditioning . the rooms has to be shared with one more person and it makes it so difficult to rest , some patients are naturally loud while others are not and there is no care for trying to put calm people together and loud people together .there is no TV or any kind of entertainment that could keep these poor peoples mind off of things and make them a little bit more comfortable . there is one good thing that i remember and i think it's very important , its the nurses that are caring for the people there were very kind , caring and they knew what they were doing . so the over all opinion is that the place just need to be fixed a little and it will be great .
See all Nursing Home reviews (9)
See fewer reviews
Get Costs
---
Services and Amenities of Silver Ridge Healthcare Center
Medicare
Health:
Overall:
Quality:
Staff:
Medicare Provider Number: 295072
Ownership Type:

For Profit Corporation

Date Certified:

10/01/2020
Get Costs
---
About Silver Ridge Healthcare Center
Silver Ridge Healthcare Center is a senior living provider in Las Vegas, Nevada that offers residents Nursing Homes. Contact Silver Ridge Healthcare Center for more details on services and rates.
Get Costs
---
Map of Silver Ridge Healthcare Center
---
Senior Living Communities near Clark County, NV
Senior Living Communities near Las Vegas, NV
Other Senior Care in Las Vegas, NV