Heathers Manor Assisted Living
Photos of Heathers Manor Assisted Living
Request Pricing
By clicking "Get Costs", I am providing express written consent to receive calls including automated/pre-recorded calls and automated texts for which I may incur a cost, as well as emails from Caring and its partners. I understand I am not obligated to provide this consent to utilize Caring's service(s). I acknowledge I was able to review the Agreement to be Contacted, Terms of Use, and Privacy Policy. This site is protected by reCAPTCHA and the Google Privacy Policy and Terms of Service apply.
Reviews of Heathers Manor Assisted Living in Crystal, Minnesota
Sue
I am a friend or relative of a current/past resident
My sister is currently staying in Heathers Manor. The care, comfort, and the activities were wonderful. The residents seemed to get out of their rooms. It seemed like they mingle and enjoy themselves. They've been very helpful. With COVID, I think it's a little more difficult for the staff to do the things they used to do. I think they're very caring, and they do a good job. I think it seems to cover all of her needs. There is a salon, and a beautiful patio area out back. They do crafts and activities. I don't know if they do the entertainment as much as they did previously, but there was always activities there. I do know they have church services there for the residents. She's getting everything she needs, and it is one of the more reasonable prices. It is a place that we feel confident in.
Brian
Heathers Manor Assisted Living was absolutely wonderful. I didn't see anything not to like there. It looked brand new, and it's perfect as far as I am concerned. One resident mentioned that there was only one person she didn't like out of the whole staff, and that's a pretty good rating. You get your choice of two entrees for each meal and everything is covered in white tablecloths and there are cloth napkins. It's a fair deal for what they charge because the place is just terrific, and the fact that they get three meals a day and a choice of entrees is very good. I was quite impressed and so was my sister. They had a staff doctor and an on-site nurse. They had an entertainment section, people were playing cards, they play games, there are big screen TVs, and a little store. It's on a creek that drains into the Mississippi River, so the site is very nice and the backyard is also very nice. Even in the winter with five feet of snow on the ground it's nice.
Mark
I am a friend or relative of a current/past resident
My mother ended up in Heathers Manor, which she and I really liked. The people were very nice. It's been relatively recently updated. The environment was very nice, and they got my mom into the activities. The staff was very good and very friendly. The nursing staff though wouldn't take any guff from my mom, which was a good thing. The main licensed nursing people were great, while the aides were average.
Eleanor415577
I am/was a resident of this facility
Heathers Manor was beautiful, quiet, and lovely, and they have a lot of activities going on. They have a swimming pool and a sauna, and they have a meet and greet with new residents, which is really beautiful. They have chair yoga, social happy hour, bible study, water exercises, car shows, and ice cream socials. They can take you to Walgreens, and they have a podiatrist and Sunday dinner at the manor. The staff is very friendly, it's such a beautiful location, and they have long balconies.
DianeHWWTK
Heathers Manor was kind of run down, the rooms were dated, and the woodwork was not maintained. It smelled and needed a lot of work and updating. The staff was pleasant.
Provider Response
Thank you for visiting us. Yes, we are under some renovations of new carpet and new furnishings for a more updated look. Our staff is there for the residents as we have a lot of staff that has been with us for several years. Hopefully, you can see us again when we have completed some of our renovations.
Mary S3
Heathers Manor Assisted Living was very nice. The building was beautiful, the assisted living was separate from the independent living, and there was a nice welcoming area. The staff was very nice. They had a swimming pool, the rooms were spacious, and the surroundings were nice, but you will need transportation to get anywhere else.
Provider Response
Thanks for taking time to tour with us. Yes, the Heathers Manor Assisted Living has an appointment bus, that will bring you to your appointments. The Heathers Estates independent living uses the same transportation bus, however they do not use it for appointments just to excursions, and shopping. We have a Residents services director that sets up public transportation if needed, i.e. Metro Mobility as we are always here to help.
Anonymous116990550
Heathers Manor was an older facility, but they had a nice dining area. The rooms were smaller. They had parking but not in detached garages. The gal that waited on us was very nice, but it just didn't meet my wife's specifications.
Provider Response
Thank you for your comments. Yes, we are a 16 year old community and are going under renovations of new carpet throughout, new furniture and wall trimmings and décor. We have longevity our staff. Thank you for your visit.
Caring108881550
Heathers Manor was very nice. They were very friendly and very helpful. I ate there, and the food was very good.
Provider Response
Thank you for visiting us at the Heathers Manor Assisted Living. We take pride in what we serve our residents every day. We have 4 Talented Chefs that take the time to prepare quality food breakfast, lunch and dinner. They enjoy and it shows, as they planted numerous herb gardens to naturally enhance their cooking cuisine. We have the most friends and family visiting us at our community.
Deb23
I am a friend or relative of a resident
Heathers Manor is excellent; there are many excellent people there working to keep people involved in activities. This is a difficult move for my mother because she has dementia and so she lost her independent living, and they made the transition easier. They did have a number of issues with their director of nursing because she had very little follow-through and wasn't impressed with her staff. They had a huge turnover and in a good way, the new director of nursing is fantastic; she is on top of things. My mother loves it there. She likes the food -- which was a huge thing for my mother. She has a one bedroom -- none of them are large -- she has a small kitchen with a stove and fridge, it has a good size bedroom, and the living room is big enough for her. It's a smaller facility which is one of the reasons why I chose it. They have movies, music to date, they had a piano player come in, they have outings, they take them shopping every week, bingo, organized card games, and they have a lot of stuff to do. My mother is private pay -- and it's very expensive -- but it's very nice, she feels safe there, and I am very involved in my mother's care, so if something not great, I make a phone call and really none of that since the old director of nursing left.
kpurple
I am a friend or relative of resident
my mother has been at the Heathers Assisted Living for a year now. When she arrived a year ago, she was adamant she did not want to leave her home although she constantly complained about being so lonely and stressed and losing control of her home, bills & finances. She had been a widower for a few years and the winters became long & harder every time. When we got her in there after a health issue/immediate need, she asked us to not sell her home. After 1 week she said it was a very nice place, after a month she told me many times a day how much she loved it. After 3 months, I hardly ever hear from her anymore because she is constantly busy with the many activities and all her new friends. She said it was OK to sell her car. This was a huge step in the right direction. She goes on the bus to outings, events, church with all her new friends, eats in the fine dining room with the others, attends movies, plays, big bands, singers, plays cards, bingo and many other activities daily. She has not been this happy in many years! this has been the best decision we could ever have made. The people at the Heathers from the top to the people who clean the rooms, front desk are always professional, courteous, kind and patient with these patients of many levels of health or memory issues. We have since sold my mothers house and it's only a distant memory now. The Heathers is now her home! She loves it. She is happy, healthier and safe! Highly recommend this wonderful place!
balmoral2k
I am a friend or relative of a resident
My grandmother lives at the Heathers. This facility consists of two different buildings, an independent senior living building and an assisted living building. The grounds are lovely and well maintained and the staff is always courteous and respectful when I visit.The Heathers has various amenities including a swimming pool, party rooms that can be used at any time, a library, they comp meals at a nearby restaurant, and guest suites for family visiting from out of town. In addition to its amenities, they have regular planned events such as casino visits, a book club, door to door transportation, a spa, and health/exercise classes. My grandmother has been pleased with her time at the Heathers and it's very nice visiting and seeing that, even as she needs more and more help, she is able to maintain her dignity and relative independence by keeping her own apartment within a managed care facility. She seems happy there and there's not a lot more that we can ask for.
Explore Nearby Care
Expand your provider search by geography and care type.
Services and Amenities of Heathers Manor Assisted Living in Crystal, Minnesota
Costs
Fee Structure Extra: We offer a month-to-month rental
Room and housing options
Companion Suites: We offer companion suites
Dining options
Dining Extra: All residents have in-room full kitchens (including oven, etc.)
About Heathers Manor Assisted Living in Crystal, Minnesota
Welcome home to Heathers Manor! We are conveniently located in the Golden Valley/Crystal area surrounded by a serene view of waterfalls, fountains, gardens and wildlife at its best! We believe that people who need assistance as they grow older still value their privacy and still wish to live according to their high standards. You can enjoy living independently, as well as having a helping hand when needed.
Help seniors by writing a review

If you have firsthand experience with a community or home care agency, share your review to help others searching for senior living and care.
Request Pricing Information
By clicking "Get Costs", I am providing express written consent to receive calls including automated/pre-recorded calls and automated texts for which I may incur a cost, as well as emails from Caring and its partners. I understand I am not obligated to provide this consent to utilize Caring's service(s). I acknowledge I was able to review the Agreement to be Contacted, Terms of Use, and Privacy Policy. This site is protected by reCAPTCHA and the Google Privacy Policy and Terms of Service apply.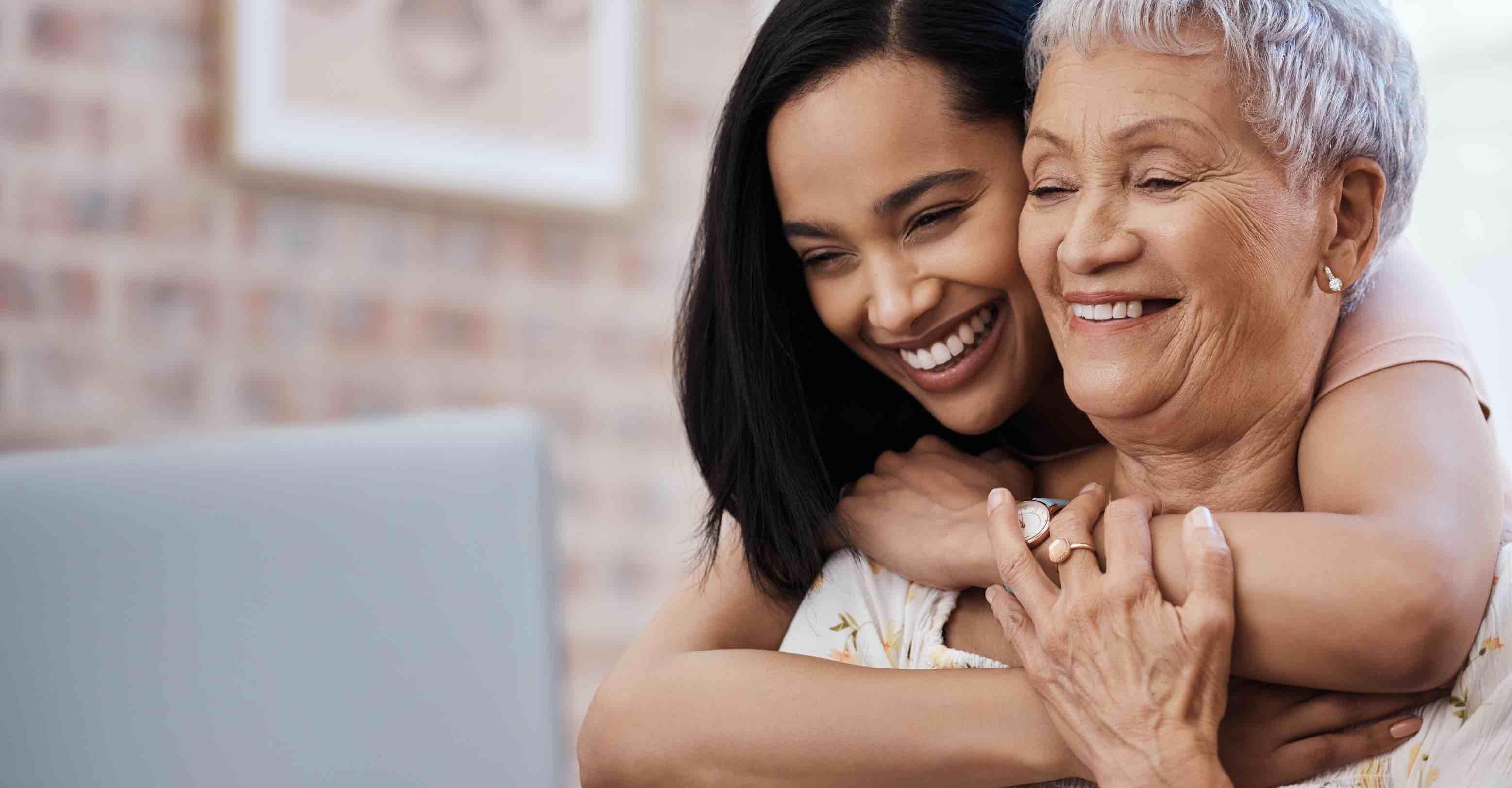 Compare costs, photos & reviews of senior living and care options near you.
Questions?
Call to speak to one of Caring's Family Advisors, or submit a request for more information here.
Didn't find what you were looking for?
Caring's Family Advisors can help answer your questions, schedule tours, and more.