Chestnut Park at Cleveland Circle
50 Sutherland Road, Brighton, MA 02135
Offers Assisted Living and Memory Care
Photos of Chestnut Park at Cleveland Circle
Request Pricing
By clicking "Get Costs", I am providing express written consent to receive calls including automated/pre-recorded calls and automated texts for which I may incur a cost, as well as emails from Caring and its partners. I understand I am not obligated to provide this consent to utilize Caring's service(s). I acknowledge I was able to review the Agreement to be Contacted, Terms of Use, and Privacy Policy. This site is protected by reCAPTCHA and the Google Privacy Policy and Terms of Service apply.
Reviews of Chestnut Park at Cleveland Circle in Brighton, Massachusetts
4.8

5.0

2.7

5.0

5.0
Holly
I visited Chestnut Park at Cleveland Circle. I thought the staff looked great. The marketing person was new, so the Director actually met with us. The Director was lovely. They wanted to make sure that if we had questions, they could answer them fully. The rooms were very pleasant. It was not very large in the scope of things. They had roughly 75 units of assisted living, and they also had a memory center. We could return and try the meals, but we didn't choose to do that. Their dining area was pleasant. There was nothing in particular that stood out that was either super positive or super negative. It was just a nice dining room. The amenities looked good. The thing that stood out was they had little nooks to congregate in sunny places. Every place we toured offered some lounge areas, but Chestnut Park offered the best. It was just so inviting. There was an area looking out over a big sunny window, which was a light-filled space. We saw their library, which was very nice. It looked like they give their residents the opportunity to be active in the development of activities. The quality of the finishes of the place is not quite as good as the other place we saw, but it was homey. They had very nice people that are mid-level professionals living there. It was very pleasant, and I really liked the Director.
Alex
I went to Chestnut Park at Cleveland Circle. It was very high end, it had that high-end feeling definitely, it was definitely for people with money. The rooms were small. It was stellar in upkeep. The staff was very lovely, she was fantastic. I saw the menus, saw the dining area, it was very nice, very clean, and I met the chef. It was nice. The food is going to be a little on the plain side, but my in-laws are into spices, like they like spicy Indian food and Spanish food, and things like that.
Visiting Granddaughter
I am a friend or relative of a current/past resident
Finding a new home for my grandma was a really difficult choice. Chesnut Park proved to be a great one. My grandma and my family and I had a positive experience there. The staff is friendly, positive, encouraging and patient with visitors and residents. I couldn't believe how calm they stayed with my grandma and her fellow residents, despite some difficult tasks and moods. She was greeted by name constantly as she moved down the halls, which I know meant a lot to her. They were responsive and respectful of my families requests and needs for my gram. They work hard to provide appropriate activity for the residents, keeping them moving and socializing to the best of their abilities. Whenever I visited I had to hunt her down! I might find her at: the afternoon movie, a discussion group, music therapy, snack time, sitting outside or getting her nails done. Then, even at the end when my gram passed, the staff was SO lovely. The managers met us at the door, expressed condolences, offering hugs and kind words. They had cleaned her room up, carefully arranged her so she looked as though she was sleeping peacefully (sounds weird but in the moment but that means a lot) and put out extra tissues, water, and chairs. They even asked if there was any staff she would've wanted to attend the services. It was such a touching gesture, for some who would otherwise not have many at a service I'm sure it would be especially meaningful. Overall, Chesnut Park provided a great experience for us during a difficult time, thank you.
Stanley
I am a friend or relative of a current/past resident
My wife moved in to the memory unit of Chestnut Park at Cleveland Circle, but now she has moved to the traditional/assisted living unit. It's excellent and very clean. The staff is very nice, and the people are completely cooperative. The care is good. The grounds and facility location are excellent. She is in a studio apartment which is small but quite adequate. There are also one bedrooms. She was in a 1-bedroom earlier and that was very nice too. She participated in activities every day all day. There is a wide variety like exercises, lectures, and movies. There are no arts and crafts, but the residents are busy all day. The food is very good.
Concerned Daughter638547
I am a friend or relative of a current/past resident
Chestnut Park's price is reasonable, and the people that are providing mom's care are great.
ShelleyQBSZF
Chestnut Park seemed very clean and good. The staff was very helpful. The rooms were clean, nice, and pretty much like what we found in a lot of places. Their dining area was set up like a restaurant, and it was nice.
Provider Response
Thank you for taking the time to review our community. Please reach out to our Executive Director if you have any questions, (617)566-1700.
Daughter37
I saw Chestnut Park. I loved their unit, but it's more expensive than we could manage. They do not have a nursing home, so if she required a nursing home, it would mean she'd have to go to another facility. They try to allow people to age in the place and people can bring in more nursing care, but that expense would be greater and overwhelming to me. They had very nice rooms that were not quite large but very nice. The people were lovely and everybody seemed happy. I would have loved to have had her there and have her very close to where I live, but it was just a little outside of our price range.
Provider Response
Thank you for taking the time to write this review. We take enormous pride in taking care of seniors throughout the aging experience. If you ever need anything, please do not hesitate to reach out to our Executive Director (617)566-1700.
RBB25
I am a friend or relative of resident
Best decision to have my mother at Chestnut Park. When you pick a place you need to consider the what ifs. What happens if they become more frail, less able. What if they need more help. From three plus year experience I know the answer regarding Chestnut Park. This truly is a compassionate and caring community of residents and staff members. Some of the best people I could ever know.
Provider Response
One of the many benefits of being a senior living community is the ability to create moments that wow our families. Thanks for your kind words! Please call 617-566-1700 if you ever need anything.
Caring111316150
Chestnut Park was very nice. They had nice staff. The people seemed happy. They showed me that they do different things. I thought they were seeing a movie. When I was there, they were having a piano concert, which was really nice.
Provider Response
One of the many benefits of being a senior living company is the ability to create moments that wow our families. Thanks for your kind words! Please call our Executive Director 617-566-1700 if we can ever be of assistance to you and your family.
Caring106813850
I am a friend or relative of a resident
The place I chose for my aunt is called Chestnut Park at Cleveland Circle. I like the location because it's close to where she was living. I like the hospital they're affiliated with. The staff is excellent. It is very clean, nicely decorated, and nicely kept. She has a living room and bedroom, which is clean, nice, and spacious. The dining setup is excellent, and she is thrilled with the food. They have numerous activities -- i.e., sing-alongs, people come in and play music, outings, they read to them, and keep them updated on current events. They have something going on all the time. I moved my aunt there two months ago, and I would recommend them.
Provider Response
Thank you so much for sharing. We love what we do and are extremely proud of our team. Please feel free to contact the Executive Director (617-566-1700) if we can ever be of service to you and your family.
Sufia
Chestnut Park has 2 parts, and I was very familiar with one part. It is more like one of the original buildings. It's very clean and a little more old-fashioned. It was more urban, but it was very nice. The people that I spoke to were very professional and excellent. It had excellent programs. It was expensive, but they had great activities, and it seems as though they try to focus on food and the social life.
Provider Response
Thank you for sharing your thoughts with us. We take enormous pride in taking care of seniors throughout the aging experience. Please feel free to call the Executive Director 617-566-1700 if we can ever be of service to you and your family.
Quinton1
I am a friend or relative of a resident
The setup at Chestnut Park is very nice. She is in a private room and it's bright. The staff is concern and caring. They have a good system with regards as to how the residents could communicate to the staff. They have this button that they press when they need some help and I think that works pretty well so far with my mom. My mother has adjusted to being in this location and so far we have no problems. Their objective is to make it feel like home and I think they do a good job in giving an environment that is comfortable.
Unhappy At Chestnut Park
I am/was a resident of this facility
As a resident, I find many areas that could be improved. 3 meals a day are provided, but the best meal of the day is breakfast. There are many choices, both hot and cold. The eggs are usually very rubbery. They tend to run out of English muffins, but always have bread. They DON'T CATER TO A PERSON'S DIETARY NEEDS. For people on a salt-restricted diet, there's no way to know how much sodium is in each food served. They WILL NOT prepare special meals, such as low sodium or low/no sugar dishes. The QUALITY of the food leaves a lot to be desired. I feel it could be improved by buying higher quality food and the use of herbs and mild spices, but the cooks seem not to care. I bet they don't taste what they serve. Most meals are chicken or fish. What they call prime rib has no ribs and the meat is a "mealy" consistency. The veal, and I question that it's really veal, is pressed, breaded and not tasty. They have NO BROILER in the kitchen. The vegetables are usually over-cooked, making them mushy, not crisp and tasty. For the amount of money we pay in rent, the food should be top quality, but it isn't. Recommendations we ask for at the monthly "food forum" are never implemented. They say they listen, but we don't see the results. The only time the food is excellent is at special events, where the families and friends of residents are invited. That impresses people, but only those meals are terrific. It's NOT a reflection of what's served daily. The facility itself is generally in great shape, however the carpeting is showing it's age. The front door opening/closing handicapped pressure plate needs to be replaced. They paint and patch to make the building look nice. The staff is excellent and provides great service, except when a server or 2 calls in sick or is absent for other reasons. If there's no replacement, there's chaos in the dining room. There is usually no dining room supervisor, so some residents who won't wait to be served, walk up to the coffee and hot water pots and take what they want. There's no sneeze guard to prevent the spread of germs. The wait staff works VERY hard and should receive the kudos that they deserve. The nursing staff is superb, but sometimes overworked as many of the residents who are accepted have medical problems, need nurses to administer medications, and use walkers or wheel chairs. There's no room to place the walkers so people don't have to squeeze by. Many residents feel that they NEED their walker NEXT to them. Foolish and selfish, I think. The list of daily activities always includes twice-a-day exercises, but seldom has stimulating speakers. In my opinion, they don't create a social atmosphire which a "community" should have. Yes, there's Happy Hour, but people sit with their clique friends. There's about 14 men and they are trying to establish a Men's Club. Only 5 usually show up and most are hard of hearing, so they have limited input. There's Wii bowling. About 6 people bowl and there's 4 or 5 who just want to watch. I feel that they do not have QUALIFIED managers, from Executive Director to the Dining Room. The maintenance people are superb, and the receptionists do a good job, but the way they dress isn't professional, not giving a wonderful first impression as people come in. In summary, there are many good things to say, but the food issues make some residents angry..... Yes, ANGRY, but no action is taken to improve the situation. I would NOT recommend this place until the problems are resolved.
Provider Response
Thank you for taking the time to share your concerns regarding your experience at Chestnut Park. Benchmark Senior Living values your feedback and is committed to a high level of service and experience for our residents and their families.
We invite you to have a candid dialogue with the Executive Director of the community at your earliest convenience so that we can work together to find solutions to your concerns.
Services and Amenities of Chestnut Park at Cleveland Circle in Brighton, Massachusetts
Room and housing options
Companion Suites: We offer companion suites
About Chestnut Park at Cleveland Circle in Brighton, Massachusetts
Chestnut Park at Cleveland Circle is tucked into Brighton, Massachusetts, adjacent to the Chestnut Hill Reservoir and Beacon Street. Visitors are impressed by the spaciousness of the studio apartments and the amenities that accompany each one. At Chestnut Park at Cleveland Circle, guests have access to fully furnished kitchens, multilayered closets and cleaning services every morning. Residents particularly enjoy the piano concerts which are held in the evening. Their loved ones speak highly of the homemade food; even during brief visits, they say lunches in the cafeteria are just as good, if not better, than those served in local restaurants.
Help seniors by writing a review

If you have firsthand experience with a community or home care agency, share your review to help others searching for senior living and care.
Request Pricing Information
By clicking "Get Costs", I am providing express written consent to receive calls including automated/pre-recorded calls and automated texts for which I may incur a cost, as well as emails from Caring and its partners. I understand I am not obligated to provide this consent to utilize Caring's service(s). I acknowledge I was able to review the Agreement to be Contacted, Terms of Use, and Privacy Policy. This site is protected by reCAPTCHA and the Google Privacy Policy and Terms of Service apply.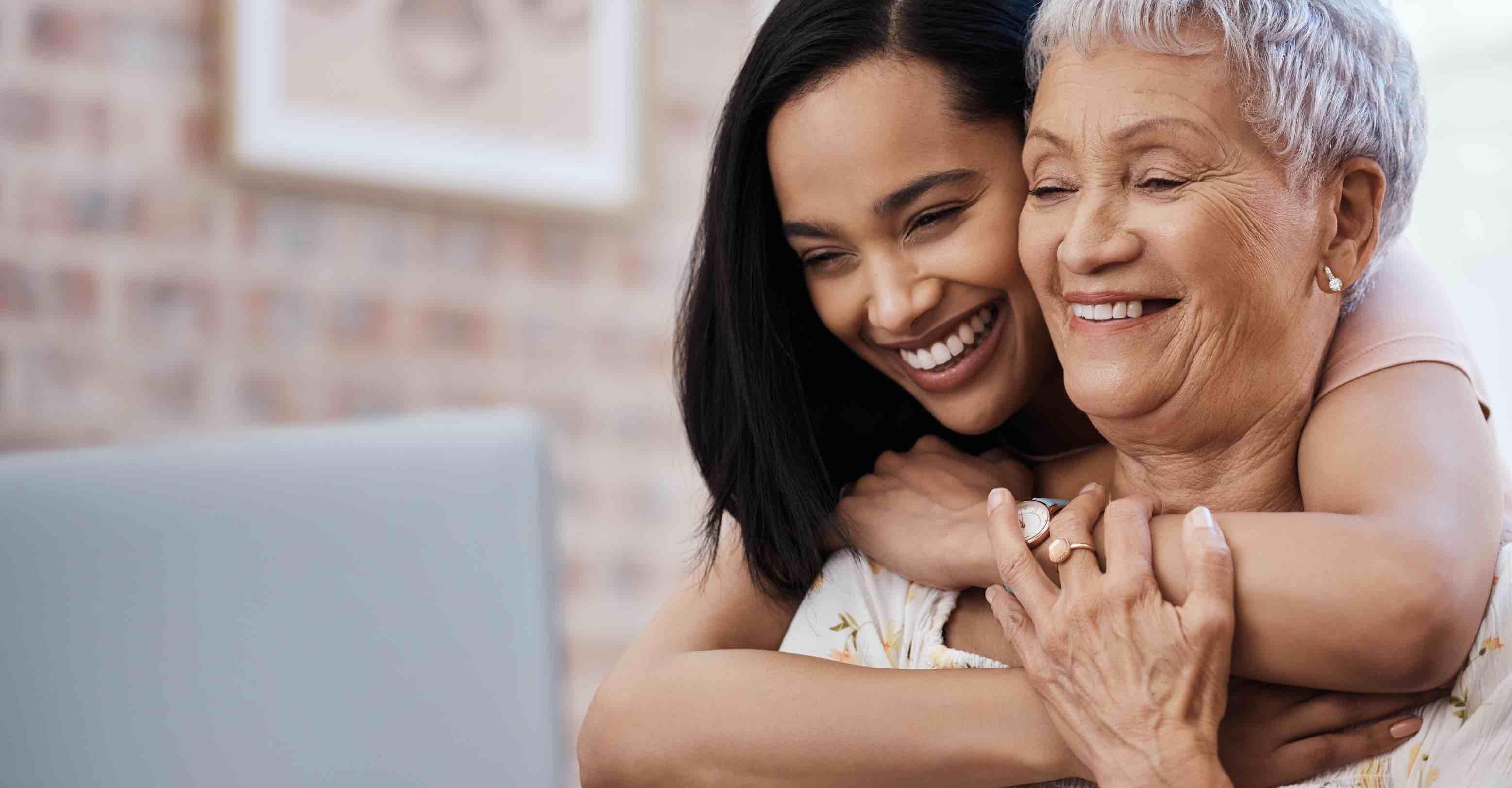 Compare costs, photos & reviews of senior living and care options near you.
Questions?
Call to speak to one of Caring's Family Advisors, or submit a request for more information here.
Costs for Chestnut Park at Cleveland Circle in Brighton, Massachusetts
Assisted Living
This level of care provides support for those who need help with personal care needs such as cleaning, bathing, and dressing. Residents selecting this level of care are treated to many amenities in a home-like atmosphere, while getting support in their daily lives.
Memory Care
Memory Care is specifically designed to meet the needs of those with Alzheimer's or other forms of dementia. Specially trained staff members assist with activities of daily living (such as bathing and dressing) and provide therapies to slow further loss of cognitive abilities.
Didn't find what you were looking for?
Caring's Family Advisors can help answer your questions, schedule tours, and more.