Meadowthorpe Assisted Living & Memory Care
191 Leestown Center Way, Lexington, KY 40511
Offers Assisted Living and Memory Care
Photos of Meadowthorpe Assisted Living & Memory Care
Request Pricing
By clicking "Get Costs", I am providing express written consent to receive calls including automated/pre-recorded calls and automated texts for which I may incur a cost, as well as emails from Caring and its partners. I understand I am not obligated to provide this consent to utilize Caring's service(s). I acknowledge I was able to review the Agreement to be Contacted, Terms of Use, and Privacy Policy. This site is protected by reCAPTCHA and the Google Privacy Policy and Terms of Service apply.
Reviews of Meadowthorpe Assisted Living & Memory Care in Lexington, Kentucky
Bobby
I've been to Meadowthorpe Assisted Living & Memory Care. It's like, eight rooms to one area, so basically, everything was on one floor. It was easy to access the kitchen area, easy to access the dining room area, and all the facilities. Everything was just in one area, so you wouldn't have to worry about taking an elevator or getting stairs, or traveling somewhere else to go to the activity area. Also, it was one aide to eight residents. It was clean and the upkeep was nice. The staff was very informative, and answered all the questions that I had.
Provider Response
Thank you. We appreciate you taking time to complete a review.
Ballard
I am/was a resident of this facility
I am at an assisted living facility called Meadowthorpe Assisted Living & Memory Care. They furnish three meals. They have free transportation. Most people here are either with wheelchairs or walkers. The apartments are roomy. They are designed for wheelchairs. The doors have very large openings. Most of the people here stay in their apartments. They just come out to eat meals. The care is good, and the meals are good. I'm just paying for stuff I don't need. The showers here are large and you can put a wheelchair in the shower. If you're in a wheelchair or a walker, the rooms are really good and they take care of you, but when you're independent where you don't need any of that, it's just too much. I also need something to lower the cost. Other than that, I'm perfectly happy. The activities are very limited. They don't have that many activities because most of the people are in wheelchairs, so they have to have non-physical activities. I don't have any complaints about this facility at all. It's just I'm over-cared for, I think, and I need to cut the cost. And they check in every two to three hours, which is sort of a nuisance because I don't need anybody doing that. I take care of my own medication, so I don't need somebody to look after me every two or three hours. If you need it, I think it would be of value. I think for what you get, it's a pretty good price.
Mary
I loved Meadowthorpe Assisted Living & Memory Care, but it was way above my brother's budget. If he had the budget, I would move him in there today. I liked the cottage-style setup that they had. It had 8 residents around a central living room and dining room. They had a special room if you wanted to have a family gathering. The decor was beautiful, and the staff was friendly, professional, courteous, and informative. They had an excellent schedule of activities for their residents. They gave me the food menu for the week and it looked excellent. And then if the resident didn't like the choice that they had, there were other things that they could get a la carte.
Provider Response
Thank you. We appreciate your kind words.
Deborah
I am a friend or relative of a current/past resident
Meadowthorpe Assisted Living & Memory Care is very friendly and open. My brother-in-law likes it there very much. His room is very nice and very much adequate. He is in the memory care and they do activities with them. Their price is a little on the high side, but considering the care that he's given, it's a good value for the money.
Wendy
We went to Meadow Thorpe Assisted Living & Memory Care. The lady was very sweet and very thorough. It was a good tour. It was just not for my mom partly because of the menu and the fact that they ate at a specific time during the day. For example, breakfast is at 8, lunch is at noon, and dinner is at 5. My mom eating dinner at 5, that's just not going to work. The apartments were a generous size, so they had that going for them for sure. I think the number of the cottages has eight apartments. There were five cottages and there were eight apartments in each. In that regard, if you were looking for something a little more small and intimate, that might be nice, but it wasn't what we were looking for. The lady that did the tour was great. She was very nice and very helpful; we just didn't get a good feeling about the place. You bring your own furniture to the apartment. It has a refrigerator but no stove.
Punter
Meadowthorpe Assisted Living and Memory Care is about two and a half years old. It's new, and they have a cottage-style setup. It's very homey. They have 6 cottages and at least one of them is for Alzheimer's residents, while the others are for assisted living. Each cottage has 5 bedrooms/living areas with a bath and shower. The rooms were well-appointed. The bathroom is a good size. The shower was huge. It needs curtains because the water stays in the shower. They have 3 to 4 handlebars, so there's plenty of things to grab onto. You bring your own chair to sit down and wash. Then you can stand and rinse off. It's a complete walk-in shower. There's no stepover or anything. So, that made me feel safe. The kitchenette and the counters were all granite and very nicely done. They had these nice dark wood cabinets. They have one caregiver for each cottage, so there's a ratio of 8 to 1. They were very nice and very attentive to your questions and needs. They also provide everybody with one of those watches/necklaces to call for assistance. You just press the buttons. In each cottage, they have the common community area with a nice fireplace and seating. They have four tables for the eight residents. You have a kitchen area where you can heat up food in the microwave. There are coffee pots for you, and the refrigerator has free snacks and drinks. The idea was very well put together. You get a small number of neighbors in each cottage, but the cottages interact for big events/activities. They have another room for entertainment with a piano. There's even one of the cottages that had a bar setup. They have transportation on schedule for medical visits twice a month with no cost. If you have a third medical appointment, that's a $3 charge. They can do the grocery shopping for you, too. They pick up your orders and bring them to your room. The activities could have been improved. I thought they were over cautious with COVID because they haven't been out on outings, but they're going for the first time this month.
Jackie
I am a friend or relative of a current/past resident
My aunt moved into the Meadowthorpe Assisted Living & Memory Care. It's wonderful. It's very small and quaint, and they provide a lot of personal attention. It's very nice, it's very well kept, maintenance is well done, and there's no problem. With the COVID, it's kind of hard, but they do have plenty of things to do, and the activities director is very, very wonderful. The value is very good, and they're very willing to work with you. It's probably the best secret in Lexington.
Provider Response
Thank you!
John
I am a friend or relative of a current/past resident
My mom moved into Meadowthorpe Assisted Living & Memory Care. I thought it was excellent for the size of the apartment, for the type of amenities, for the staff to patient ratio, for the cost, and for the location. They have a full calendar of activities, but currently they are not able to provide them because of COVID-19.
Anna
I am a friend or relative of a current/past resident
My mother moved into Meadowthorpe Assisted Living eight weeks ago. It has been excellent. They do more than most assisted living places and the ratio is better. They have more activities throughout the day than any of the other places, too. There are five buildings that each house eight apartments. One building is all memory care and locked down. They have at least one employee in each building at all times. There is also a button in the room that the family can call if they need to talk with someone who calls the attendant. The meals are made in one place. The food is above average for sure. It is brought to each of the buildings from the main building where it is cooked in warming tray. The activities range from On-This-Day-History to yoga to regular exercising classes to making jewelry and to painting. There are four or five activities per day. They take each building out on an excursion once a month. They have been to the Southern Lights at the Horse Park, which is a Christmas light drive-through. They are very active. The staff members assist my mother with bathing. She had never allowed anyone to do that before, so they assist her bathing. The bathrooms are wonderfully equipped and very safe. Anytime I call, the staff members are always receptive. However, there is no security in each building. There is no passcode to come into each building, but there are cameras on everything.
A Visitor
Meadowthorpe Assisted Living was a brand-new facility. It didn't have as many amenities, but it's very nice, very clean, and the staff was very informative. The residents help prepare some of the meals and things, and it had more of a home-like atmosphere. They have a reading class and speakers who come in.
Diane
Meadowthorpe Assisted Living's rooms were lovely, but I didn't see any residents and any activities going on. I liked it because they had individual sections, in which they had a dining area and a kitchen area. The rooms were beautiful and I liked them. They had outside gardens and a patio with rocking chairs and benches. The place was really nice and I loved it. They have a breakfast bar and they have a lady there who will fix pancakes for you if you want them.
Services and Amenities of Meadowthorpe Assisted Living & Memory Care in Lexington, Kentucky
Room and housing options
Companion Suites: We do not offer companion suites
General
Pets Allowed: Small pets allowed
About Meadowthorpe Assisted Living & Memory Care in Lexington, Kentucky
Meadowthorpe Assisted Living at Leestown Center in Lexington, Kentucky is Lexington's newest assisted living community. Here at Meadowthorpe Assisted Living, we provide the support and services seniors need in a homelike, residential setting people want and deserve. Meadowthorpe Assisted Living in Lexington, Kentucky isn't your typical assisted living facility — it's an assisted living home.
Assisted Living
When assistance and extra support are needed, Meadowthorpe Assisted Living is here to help. Our trained staff is here to provide our residents with exceptional care at all hours so individuals can enjoy life to the fullest.
To help provide all the comforts of home, our residents are encouraged to furnish and decorate their individual suites to meet their current needs. When they arrive, they will enjoy luxurious community space, delicious meals, an emergency call system, convenient transportation, an activity program, and personal assistance.
Meadowthorpe Assisted Living Community is certified by the Department for Aging and Independent Living, a division of the Kentucky Cabinet for Health and Family Services.
Memory Care
Meadowthorpe Assisted Living & Memory Care focuses on providing residents with meaning and purpose through a number of activities designed to preserve their sense of self. By taking a person-first approach to care, we foster a feeling of personal belonging for everyone throughout our communities. It all starts with a care plan made specifically for you and your loved one. Here at Meadowthorpe, we have an array of activities for our residents to engage in, everything from tools to gardening, we are here to encourage each person to participate throughout the day.
Memory Care is designed with familiarity at the heart, creating safe, welcoming environments that remind our residents of home. With easy-to-navigate layouts, spacious accommodations and multiple security measures, we make sure your loved ones are as comfortable here as they are safe.
If you're caring for a mother, father, husband, wife, or family member with memory loss you have probably noticed that their personality may change daily, hourly, or even by the minute. At Meadowthorpe Memory Care, we are able to structure every persons day according to their likes, dislikes, and favorite hobbies, just by spending quality time with them. We aren't here to just make sure the activities of daily living are being done, we want to make sure they have a quality of life that they are able to enjoy.
Respite
We understand that individuals being discharged from hospitals or short-term rehabilitation programs often need more time to regain the strength and confidence needed to be on their own. Meadowhtorpe Assisted Living and Memory Care helps foster a successful transition by offering the extra care and support needed.
Families have the opportunity to take a vacation, go on a business trip, or just relax knowing their loved one is not alone.
When life's changes make it difficult to live on your own, it is comforting to know there is a place that has all of the comforts of home plus the help to remain independent. This is what you will find at Meadowthorpe Assisted Living Community.
Our assisted living residents may bring the comforts from home and customize their suite to feel like home. When they arrive, they will enjoy luxurious community space, delicious meals, convenient transportation, activities, and personal assistance. Upon visiting our beautiful campus, we believe you will appreciate the difference a nurturing, residential environment can make for your health, peace of mind, and quality of life.
Help seniors by writing a review

If you have firsthand experience with a community or home care agency, share your review to help others searching for senior living and care.
Request Pricing Information
By clicking "Get Costs", I am providing express written consent to receive calls including automated/pre-recorded calls and automated texts for which I may incur a cost, as well as emails from Caring and its partners. I understand I am not obligated to provide this consent to utilize Caring's service(s). I acknowledge I was able to review the Agreement to be Contacted, Terms of Use, and Privacy Policy. This site is protected by reCAPTCHA and the Google Privacy Policy and Terms of Service apply.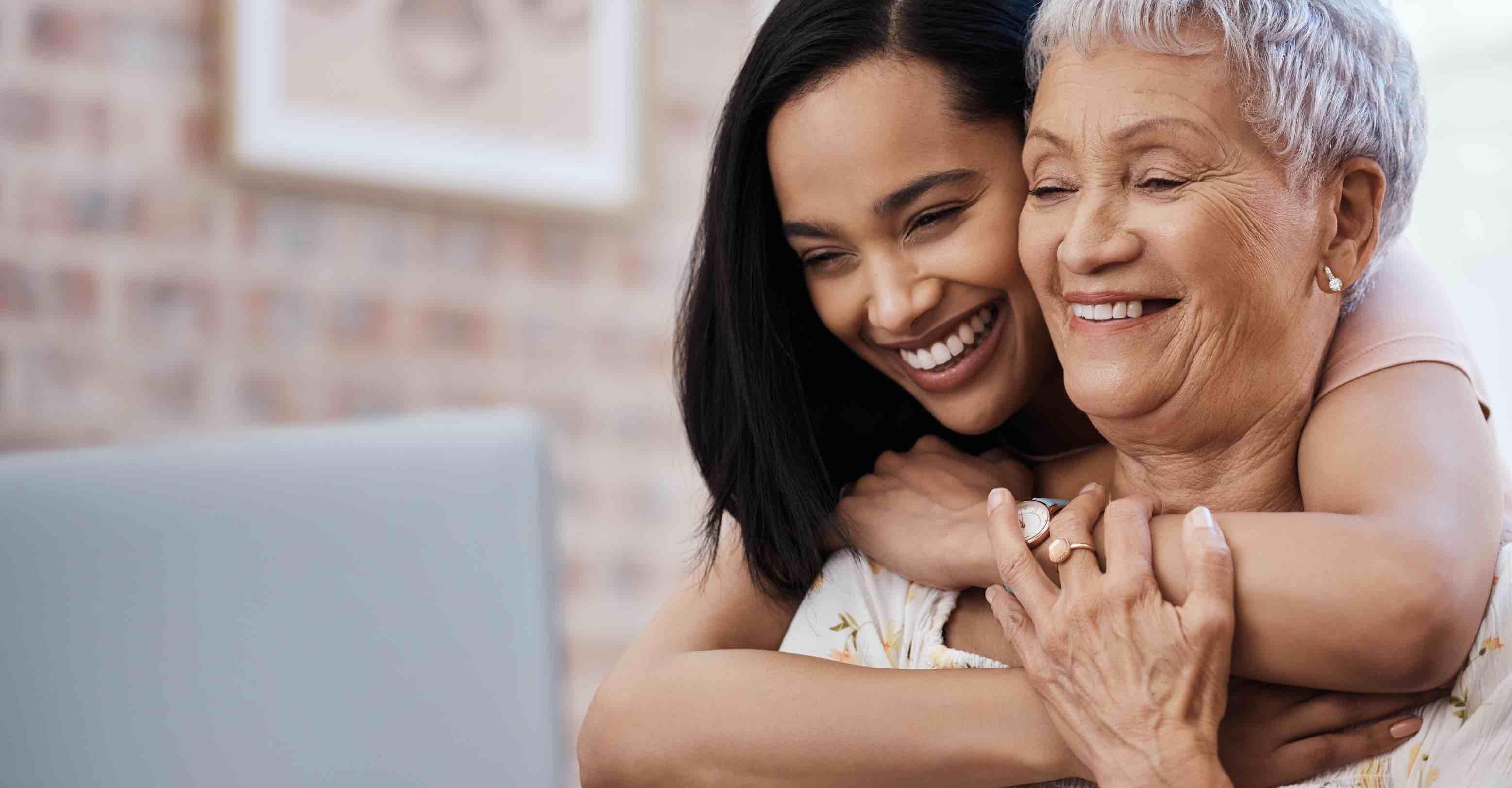 Compare costs, photos & reviews of senior living and care options near you.
Questions?
Call to speak to one of Caring's Family Advisors, or submit a request for more information here.
Costs for Meadowthorpe Assisted Living & Memory Care in Lexington, Kentucky
Assisted Living
This level of care provides support for those who need help with personal care needs such as cleaning, bathing, and dressing. Residents selecting this level of care are treated to many amenities in a home-like atmosphere, while getting support in their daily lives.
Memory Care
Memory Care is specifically designed to meet the needs of those with Alzheimer's or other forms of dementia. Specially trained staff members assist with activities of daily living (such as bathing and dressing) and provide therapies to slow further loss of cognitive abilities.
Didn't find what you were looking for?
Caring's Family Advisors can help answer your questions, schedule tours, and more.