MorseLife West Palm Beach, FL
Offers Nursing Homes and Adult Day Care
4847 Fred Gladstone Drive, West Palm Beach, FL 33417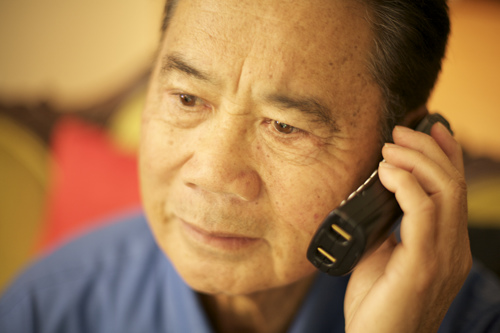 ---
Reviews of MorseLife
Nursing Home Reviews for MorseLife
March 08, 2019
I visited this facility
Great facility with caring and loving individuals who truly take time to be with their patients.
February 10, 2019
I am a friend or relative of a current/past resident
my family and I needed a nice place for our grandmother after looking into several facilities morse life was our chose clean professional staff and many activities for our grandmother to do she is thriving here it's peace of mind knowing she is in good hands here she can interact with other seniors and has made many friends. I highly recommend this facility to all that have love ones in need of good care.
July 08, 2018
I visited this facility
my father is now living at this facility and he loves this place he is thriving and i feel so relieved that he is at a place that i don't have to worry about him. this facility is like a 5star resort the staff are very nice and professional
June 19, 2018
I am a friend or relative of a current/past resident
The facility may look clean but the care is severely lacking. My Father has the flu while he was there. The staff allowed him to become severely dehydrated and malnourished. We has to beg for them to send him to the hospital. When they finally did the dehydration was so severe he passed away. Be very cautious. Take pictures of your loved one daily, the food they eat, what they drink. Communication is almost nonexistent.
April 17, 2018
I am/was a resident of this facility
I was in MorseLife for rehab last year. It was better, the help was better, there was better training, and it was a much nicer facility. The room was very nice, not as new, but the food was good. I was there for physical therapy for three weeks. They had movies and religious services.
February 27, 2018
I am a friend or relative of a current/past resident
My mother was in rehab in MorseLife. It's extremely clean, the staff is efficient, and you can speak with the nurses or whoever you want to speak to. She had horrendous experience with another place before and MorseLife has been the best so far. There are also plenty of activities for the residents to do.
September 19, 2017
I am/was a resident of this facility
These Place suck . you call for help they can 1 hour later to help you out of the bathroom. they don't give you water refill , they medication you request to be giving they give it 2 hours later . the staff is always hanging in a group at the front desk talking about their personal life . The facility have 1 nurse for the entire floor . Please think about it before you put your love one in these beautiful place .
June 02, 2017
I am a friend or relative of a current/past resident
Pretty common areas, adequate kosher food and therapy as promised. Very few activities outside of 2-3 hours of therapy scheduled per day except TV for captive audience.
April 27, 2017
I am/was a resident of this facility
Gorgeous entrance. Decent rooms. Average to poor food. Lousy housekeeper assigned. Maintenance and cleanliness good. Correction of problems in the public area...poor. Expensive. ineffectual management
March 04, 2017
I am a friend or relative of a current/past resident
My mother was at MorseLife. She fell the first couple of days and had a serious hematoma on her forehead, but aside from that, it was great. They were amazing, excellent, caring, kind, and nice. She was extremely comfortable. The facility was new, gorgeous, and clean. The food was good. We really liked the place. They had bingo and a beauty parlor, but mainly they sat around in the great room and watched the big-screen TV. The rooms were absolutely stunning. She was in the most beautiful and modern room that I have ever seen. It looked like a pretty hotel. She was housed at the Mack Pavilion, which is their short-term rehab.
January 07, 2017
I visited this facility
MorseLife is beautiful. It has a grand entrance, and the dining area for assisted living is quaint and very nice. The rooms are on the smaller side, but they're nice, and they have a large Olympic-size heated swimming pool. They have activities, and it's a great facility.
October 05, 2016
I visited this facility
Morselife was very expensive, and the clientele seems to be older. It's a low class neighborhood; you wouldn't mind to be walking at night and a little isolated. You have to drive a little to get to the main street, and it's in the middle of nowhere. The grounds were nicely maintained. The staff was very accommodating and very interested in making a sale.
May 22, 2016
I am a friend or relative of a resident
Morselife is a beautiful place, but the staff was horrible, non-existent, and didn't care. The food was horrible. My friend had to gain weight, and I had to buy her food to feed her because they only offer Kosher food. Their physical therapy as well as their occupational therapy was excellent, but I would not recommend them.
December 28, 2015
I visited this facility
Based on three relatives experiences. One a two years ago, one last year and one Fall 2015. The Good: Clean rooms and facilities Caring aids and nurses Questionable: Not impressed with facility's doctor in all three instances. Recommend monitoring treatment and using your personal physicians. Mixed review: Some physical therapists are superb, some are just average who often leave patients on their own for extended periods especially on weekends.. The Bad: A drastic drop off in food quality this year. I understand about institutional food but the food in late 2015 has ranged from mostly unappetizing to uneatable. tere is a significant issue with the food that needs to be addressed. sample a few meals before choosing Morse to determine if the food has improved or not. My rating reflects this significant issue.
August 07, 2015
I am a friend or relative of resident
my mother has just been admitted to the long term care. we haven't been there long but so far i disagree with the reviews about communication. everyone has been super nice--all providing their contact info, responding quickly to my calls and emails. the residents on her floor seem happy and there's plenty of staff always availalble. it's a beautiful place. super clean and with a staff that goes out of their way to help. i dont know about the lukewarm reviews--my experience here has been amazing. definitely visit for yourself and see.
July 22, 2015
I am a friend or relative of resident
Nice and clean. Communication is very poor. They push people out before they are ready. My Mom was sent home with an UTI which we had not been informed of. Very hard to get information and support. Understaffed.
May 25, 2015
I am a friend or relative of resident
My Father has Parkinson and dementia. The facilties at Morse have been a blessing for him and our family's peace of mind. I visited 11 facilities and NONE came close to the quality of care, compassion, physical therapy, food service and ability to address medical needs that Morse provides. The staff cares, the aides care. They activities available are beyond the normal in providing a standard of quality And the ease of visitation and safety cannot be found elsewhere.
March 11, 2015
I am a friend or relative of a resident
I have also been to the Morse Geriatric Center, and this center is wonderful. I think this facility is spectacular, their rehab is spectacular, it is spotlessly clean, and the care is amazing. It is very beautiful, they treat the people wonderfully, and the rehab is fabulous, but the food is awful.
March 05, 2015
I am a friend or relative of resident
My mother was a patient in the Morselife rehab center after hip surgery. The staff was amazing and the facility was top notch. The rehab gym has this really cool machine that allows you to start moving without bearing any weight. The nurses were very attentive to my mom and everything was so clean. The food was also excellent and my mom is super picky. There was excellent communication with the family about mom's progress. I would highly recommend this place.
November 02, 2014
I am a friend or relative of resident
This facility looks beautiful. I will tell you do not judge a book by its cover. My mother spent 7 weeks there and was sent to the hospital twice while there. The first was for a severe nose bleed. She has been in the hospital again for over a week now with a severe UTI from CATH left in and not cared for. She has bed sores and has still not been rehabbed enough to go home. I will be looking into things a lot more closely this time when finding a new rehab facility. There is one Dr that barely did anything and would never return my calls. She had to pay a lot of money to be transported to her own cardiologist and ortho Dr as well as the oncologist for her nose. It was ridiculous. Please do not allow the beauty to blind you with what care your loved one will receive.
July 20, 2014
I visited this facility
I went and visited Morselife. I had not called in advance for an appointment, although I had been in touch with them. I found it very hard to communicate with them. They didn't have a good telephone system or receptionist. I had left many messages, and it took weeks before somebody called me back. I thought they had to do a better job about communicating with people and having someone available to talk to on the phone. It was disappointing, and I wouldn't want my dad there, but if he really wanted to go, it would be up to him. When I was in the area, I came by, and they had no apartment to show us. Though they showed us around and the facility was nice enough, they did not show us any apartment of any kind. They had activities, and the grounds were fine.
March 18, 2014
I am a friend or relative of a resident
My father went to Morselife to recuperate. The rehabilitation center was the best. He had been in other rehab centers before, and this is by far the best he has gone to. The nursing staff was very good. However, when he went to the nursing home after his rehab, it was awful. It was sparkling clean but the rooms there were disgusting and the furniture was at least 30 years old. They were understaffed, so they were not patient with the residents. He had a roommate who can't walk and the staff had a hoist and dropped him.
March 11, 2014
I am a friend or relative of resident
Beautif facility was wonderful people working there. Short term rehab very understaffed. Staff is kind and nice , but overworked, especially the nurses. No communication with family members. Patient care coordinator basically useless- in 6 weeks my mom was there no one returned calls . Dr. Dhana is hospital admin for all Morris Life facilities as well as only doc. On call. Patients have difficulty seeing him.
June 22, 2013
I visited this facility
MorseLife got the best rating in the world. It's one of the top places probably in the whole area. The nursing home has over 280 beds. I really didn't get a good tour and I was very unhappy with the person that took me around, it was too quick and I didn't really get to see much.
August 21, 2012
I am a friend or relative of a resident
I think that this may have been one of the better facilities for elder adults that my mother has been too. Although there are many places located in this area of Florida, we decided to use Morse. I took a tour of the facilities, which were rather large and accommodating, and felt that my mother was right at home here. The food was good compared to the other places that she has been to, with the lunch being the best meal there. Aside from the tour that I took before choosing this facility for my mother go to, I found it was extremely easy for me and my family to go and visit her almost any time of the day or year. I really would recommend this facility because my mother and I enjoyed it greatly and we would definitely use it again. I believe anyone looking for a facility like this should look no further.
See all Nursing Home reviews (25)
See fewer reviews
Adult Day Care Reviews for MorseLife
July 05, 2018
I visited this facility
So clean and well kept. All the Staff and Mr. Adkins were so helpful
July 05, 2018
I visited this facility
This place is so wonderful. I never thought that bring my grandfather there would be so great. He was actually looking forward to living there
---
Services and Amenities of MorseLife
Medicare
Health:
Overall:
Quality:
Staff:
Medicare Provider Number: 105801
Ownership Type:

Non Profit Corporation

Date Certified:

07/01/2018
---
About MorseLife
The Morse Geriatric Center is a not-for-profit, non-sectarian, 280-bed long-term care facility designed and dedicated to serving the elderly in Palm Beach County. Morse Geriatric Center is also a teaching facility, with an expert medical team that includes:
A Board-certified, fellowship-trained geriatrician who serves as Medical Director
Geriatric nurse practitioners
Registered and licensed practical nurses
Certified Nursing Assistants
Social Workers
Physical, occupational and speech-language therapists
Therapeutic recreation professionals
Morse Geriatric Center has received the Gold Seal Award from the State of Florida, Governor's Panel on Excellence in Long-Term Care. The Gold Seal Award was established in 2002 to recognize Florida nursing homes that consistently demonstrate exceptionally high standards and quality of care.
---
Senior Living Communities near Palm Beach County, FL
Senior Living Communities near West Palm Beach, FL
Other Senior Care in West Palm Beach, FL