Consulate Health Care of Pensacola
Offers Nursing Homes
235 W Airport Boulevard, Pensacola, FL 32505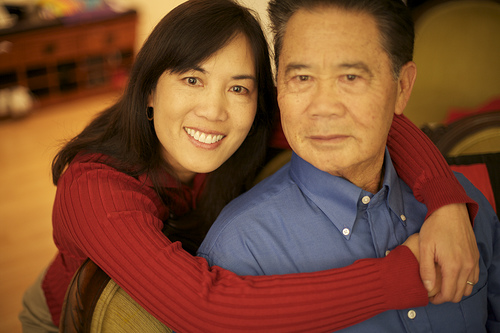 Reviews of Consulate Health Care of Pensacola
Nursing Home Reviews for Consulate Health Care of Pensacola
January 04, 2017
I am/was a resident of this facility
This nursing home has improved so much and now they have a wonderful doctor. Wonderful place at this time.
December 09, 2016
I am/was a resident of this facility
this facility has changed a lot in the past month. And I am there now because my doctor recommended me to get rehab. doing pretty good
July 07, 2015
I am a friend or relative of resident
My mom was sent to consulate health care in Pensacola after a fall. I absolutely would not recommend this facility to anyone and I guarantee mom will never set foot in that place again. It's filthy dirty. The floors and bathroom in her room were disgusting. Her pain meds were not provided on time resulting in her calling home in tears begging us to come get her. She's normally a very strong person in that regard so to get that call was heartbreaking. Numerous calls to the facility to try to find out what was happening were met with "that's not my section" needless to say I was very upset. When I finally did get to the right person I was told that as a new admission there was a glitch with her prescription and "that happens". So basically they just made excuses for letting her suffer unnecessarily. They only have a doctor there once a week and I was shocked to find out that her primary care doctor has no authority over her care as long as she was in the facility! The food was unbelievable and not what i would consider minimally nutricious. Her dinner on 2 of the 4 nights she was there was A HOT DOG! Not even a good one, a cheap microwaved generic hot dog. It came with milk to drink. When mom asked for juice or soda instead of milk which upsets her stomach she was told "the kitchen is closed" This was at 6pm. Yesterday she asked for water at 11 am and they finally brought her some at dinnertime! This is so dangerous for seniors, dehydration can trigger so many other problems no one should have to beg for liquids in a health care facility. Mom was supposed to have help to and from the restroom which she never got. Instead they put her in diapers. That was ridiculous and humiliating. Her bed wasn't changed until the 4th day. I dont know what would have happened if I had not been there to bring her meals and juice and help her to the bathroom at least during the day. Thankfully we got her moved to a decent facility. The lesson I learned is thoroughly investigate before you let a loved one be admitted to any care home.
January 04, 2015
I am a friend or relative of resident
Worst place for your elderly family to be. The staff let my grandmother who had Alzheimer's sit in her soil all day, we would change her without help. They lied saying they feed her while her roommate would say they didn't or another staff would say she wasn't feed. They'd did not give her the medicines they said would give her or would wait sometimes 3-4 hours past time to give her medicines. Was suppose to check her sugar 4 times a day would only check once a day. My family did shifts where someone was with her at all times. The staff does not do their rounds like they should nor do they check in the patients. They are very unprofessional and need trained better. The staff was usually never around and if they were they were in groups of 3-5 laughing and talking loudly. Pills would be found in the hallways which the floors weren't swept often. My grandmother was diabetic and was given trays of pizza, cookies, fries and terrible food not good for diabetics. When trying to call dietician they would never return or take calls. After there was a death in room next door the staff was laughing and running around video taping one of the staff screaming from seeing a dead person. It was horrible and unprofessional. The staff are terrible and always on their phones. The staff does not care about the patients and need to have someone step in and supervise properly or shut the place down. Grandmother items always went missing. One time walked in saw grandmother sitting in chair slumped over unsupervised she could had choked or suffocated or fell out. We even told the staff do not move her to chair by one shelf cause she could not help them they ignored us and one of the girls moved her and gave her a big size tear hole around her ankle. It was messy and no one told us or cleaned it up. When confronted the girl simply asked rudely so you're going to tell on me? Which of course we replied we already did. The staff does not care about the elder patients. Do not send your family there if you care for them!
October 09, 2013
I am a past client of this provider
I stayed at Consulate Health Care for a few weeks. The whole place was set up pretty good. They had a very large gym with all kinds of equipment and things to do. It was very comfortable. The room was okay. The attitude of the people that I had worked with was great. They had nurses for medication and temperature monitoring. I had physical therapist either in the room or in the gymnasium. If I needed help, they were there very quickly.
July 05, 2012
I am a friend or relative of resident
My elderly mother in law with alzeihmers was put into this health "care" facility because of a wound on her hip. Her husband had to go EVERY DAY to feed her, because her roommate informed him she was not being fed. She had a catheter in, and it was not changed. She went into toxic shock, and had a seizure. Her personal belongings were constantly lost, and when asked about them no one was willing to offer assistance. I would seriously reccomend looking elsewhere.
May 31, 2012
I am/was a resident of this facility
the nursing staff was fifty fifty qualified some nurses did not know how to handle dialysis ports. the rehability staff was the best part they know what they were doing and were able to get me onto my feet in less than a month. they were strong willed and did not take no for an answer which was what i need ed at the time. the building was divided into two sections one was a nursing home for the elderly and handicapped and the other was a live in rehab facility. the worst part was the food.
See all Nursing Home reviews (7)
See fewer reviews
---
Services and Amenities of Consulate Health Care of Pensacola
Medicare
Health:
Overall:
Quality:
Staff:
Medicare Provider Number: 105935
Ownership Type:

For Profit Individual

Date Certified:

06/01/2019
---
About Consulate Health Care of Pensacola
Consulate Health Care of Pensacola is a senior living provider in Pensacola, Florida that offers residents Nursing Homes. Contact Consulate Health Care of Pensacola for more details on services and rates.
---
Map of Consulate Health Care of Pensacola
---
Senior Living Communities near Escambia County, FL
Senior Living Communities near Pensacola, FL
Other Senior Care in Pensacola, FL