Moldaw Family Residences
Offers Assisted Living, Independent Living, Memory Care, and Senior Apartment
899 E Charleston Rd, Palo Alto, CA 94303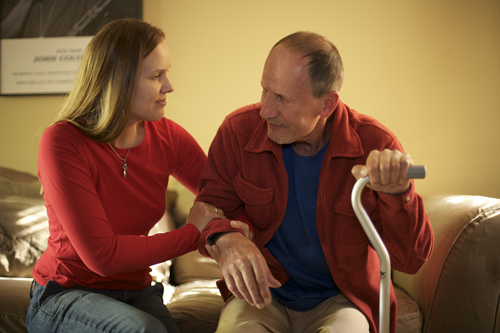 Top Nearby Assisted Living
---
Reviews of Moldaw Family Residences
Assisted Living Reviews for Moldaw Family Residences
May 26, 2015
I visited this facility
The staff was helpful and pleasant at Moldaw Family Residences. I thought it was a good place.
March 29, 2013
I visited this facility
We paid a visit at Moldaw Family Residences. The place was dimly lit and looked deserted. It was an all concrete building with no greenery at all. The atmosphere in the facility was just gloomy.
August 10, 2011
I visited this facility
I visited this facility and was wowed by the high quality of the apartments and facilities - absolutely beautiful! The apartments have high ceilings and granite countertops, they look like high-end condos. The dining room is bright and everything is brand new, since the residences were just completed in 2009. There is also a dedicated Alzheimer's wing. One of the best features is the proximity to the new JCC with pools, exercise classes and a world class fitness center. Plus, it's 10 minutes from downtown Palo Alto, Stanford and the Stanford Shopping Center. 30% of the residents are not Jewish, and they seem eager to build a more diverse group (though Kosher food is available for those who want it). I believe the prices are lower than other, purely private, CCRCs, and there were many openings since the place recently opened.
Independent Living Reviews for Moldaw Family Residences
January 09, 2022
I visited this facility
We went to Moldaw Family Residences. It's founded by a Jewish group and 70% of the people living there are Jewish and 30% are others. It's in conjunction with a Jewish Community Center, which is on the same property, which is good, because they have two pools (an indoor pool and an outdoor pool), and one can take classes there. There's a synagogue where people who live there can go to services. We looked there and we loved the unit. But friends of mine have said, 'Oh, I don't think I would want to go there and be in the minority,' but so many people in our country are in the minority all of the time, so it's kind of silly, but that's one thing that some people might be taken aback with. The thing that I didn't like about it is the location. The location is at the corner of two very busy streets. Although the campus itself is wonderful, it has 8 or 10 buildings. Some of the buildings have like the dining room and the units where people live, and then other buildings might have some other features. The buildings are connected on the second floor, so you can go from building to building on the campus without going outside, which is a nice feature of such a large campus. But I didn't like the location. The unit that we liked is a three-bedroom. It's a nice large three-bedroom, and none of the other places have anything that large. There was a balcony, it's a corner unit, so it went around the corner, and that was nice. Everybody has a balcony. There are bigger balconies than some, and they have plants on their balconies, and it was quite good for that. We did have a meal there and it was good. We were treated to lunch. The salesperson set us up with another couple who lived there, which was nice because then we could ask them questions and that was good. This is the place that we almost went to move to, but I really balked at the location, and I just thought I can't move there right now. We never met anybody except the salesperson. We met someone at the door because they are all staffed at the door to make sure no bad guys walk in, and they had to take our temperature and check our COVID status. So, we met people there and they're very nice. They also have valet parking. You can have them park your car; however, it costs more because of the valet parking.
Get Costs
---
Services and Amenities of Moldaw Family Residences
Get Costs
---
About Moldaw Family Residences
At Moldaw Family Residences, assisted living begins with the individual needs and preferences of each resident. Our care team works together to design a tailored plan of assistance""a plan that may include help with personal hygiene and grooming, clothes selection and dressing, showering and bathing, assistance with eating, continence management, mobility, socialization and medication management. At the same time, we focus on the health and wellness of each resident to encourage continued independence and preserve freedom of choice""all in a comfortable, safe, home-like setting.
Get Costs
---
Map of Moldaw Family Residences
---
Senior Living Communities near Santa Clara County, CA
Senior Living Communities near Palo Alto, CA
Other Senior Care in Palo Alto, CA