The Legacy Rehab & Care Center
Offers Nursing Homes
2812 Silver Creek Road, Bullhead City, AZ 86442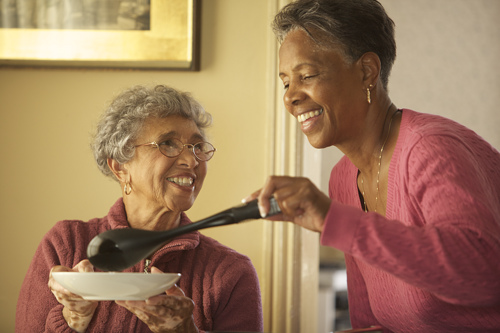 Reviews of The Legacy Rehab & Care Center
Nursing Home Reviews for The Legacy Rehab & Care Center
January 16, 2018
I am/was a resident of this facility
All the staff were great best RN's and CNA's . Food was uneatable need a cook. Place was clean.
November 05, 2017
I am a friend or relative of a current/past resident
Way under staffed. My friend passed away from bed sore after being there.
December 29, 2016
I visited this facility
Every time I call the nurses station , no one answer . Just want to talk to my mom. The facility should close down, horrible
October 19, 2016
I am a friend or relative of a current/past resident
I have had both my grandmother and grandfather here amazing place. The staff is fun and friendly but most of all caring. There are lots of fun activities for them to do and even the food is delicious! Very pleased 5 stars!
September 28, 2016
I am a friend or relative of a current/past resident
Do Not take Your loved one here. My Uncle Died there But the Nurse and Caregiver were fired.. Same week, No one has gotten a hold of us. The Whole Facility should be closed dowm. The employees are Good workers but are Fired with no cause what so ever,,
September 27, 2016
I am a friend or relative of a current/past resident
My boyfriend My My boyfriend was at legacy for about 3 months due to neglect of a what I thought was a sore turned out to be gangrene he has diabetes I asked for if they weren't going to change his bloody dressings let me finally I told them I wanted to see dr he came in and saw him instead of just walking around listening to the nurses one time I went there he dropped something on floor tried to get item half on bed half off I went there every day thank God but what about one who have no one? He went to Vegas he now has half his foot cut off that didn't need to be because of neglect note to my children please not this place!!!!!!!!!!
June 25, 2016
I am a friend or relative of resident
Be wary of this care center, residents have been known to be left in the dining hall long after food service. Residents receive minimal care due to short staffing. Grandfather was left in his bed (at its sister care center) for weeks with a dislocated hip. No one moved him as he cried out in pain only for us to move him and find out he needed to be discharged and taken to the hospital for surgery. Poor care hasn't changed in the last eight years.
October 17, 2015
I am a friend or relative of resident
My Sister Jackie is a Resident There She Had a Stroke 5 Years ago and has been in 3 Different Nursing homes .....This Place is by Far The Best Care She Has Ever Had . She Has Perfect Care and Always Looks and Smells Clean ......I Give 4 Stars and Highly Recomeend This Place ......Posted on Oct.17,2015
January 05, 2015
I am a friend or relative of resident
relative of ex-resident. would not accept relative back after surgery they suggested. was told relative needed too much care. also, sat in urine diapers, dirty clothes and did not keep good medical records at all.
July 12, 2014
I visited this facility
This facility like any LTC facility does have its flaws. Considering the area it's in and the age of the majority of the towns residents, there biggest flaw is finding suitable employees in the area. However, if that's the only flaw it has, show me a facility like this that doesn't have the same problem. I disagree with the previous comment. Legacy does provide activities for there residents. They do go above and beyond to make the experience for the residents a comfortable one. This is because from my understanding they do realize that for most of there residents this is it for them. If I had a choice of where to send a loved one I would choose Legacy. Unfortunately, it is too late for me.
January 19, 2014
I am a friend or relative of resident
If you have any other options, don't place your loved ones here. Residents are left in dirty clothings, sitting in soiled pants. The whole facility reeks of poop and piss. There are not a lot of activities to keep residents occupied. The whole place is just unsanitary.
See all Nursing Home reviews (11)
See fewer reviews
---
About The Legacy Rehab & Care Center
The Legacy Rehab & Care Center is a senior living provider in Bullhead City, Arizona that offers residents Nursing Homes. Contact The Legacy Rehab & Care Center for more details on services and rates.
---
Map of The Legacy Rehab & Care Center
---