Home Instead - Atlanta Central and North
4511 Chamblee Dunwoody Rd, Atlanta, GA 30338
Offers Home Care
Photos of Home Instead - Atlanta Central and North
Request Pricing
By clicking "Get Costs", I am providing express written consent to receive calls including automated/pre-recorded calls and automated texts for which I may incur a cost, as well as emails from Caring and its partners. I understand I am not obligated to provide this consent to utilize Caring's service(s). I acknowledge I was able to review the Agreement to be Contacted, Terms of Use, and Privacy Policy. This site is protected by reCAPTCHA and the Google Privacy Policy and Terms of Service apply.
Reviews of Home Instead - Atlanta Central and North in Atlanta, Georgia
Road Warrior
I am a current client of this provider
Outstanding care providers for my parents. They are punctual, reliable, compassionate people. Communication is also excellent.
Hansel
I am a current client of this provider
I am so appreciative for the caregivers. They have taken an interest and have wanted to learn how to be helpful with dealing with my condition. This is so important to me and my family and beneficial for Home Instead. In my mind, it has put Home Instead's reputation to the top of the list.
Aaron
I am a current client of this provider
This is a good service, more people should try it. I love my caregiver, Iris. She's terrific!
Annie
I am a current client of this provider
This service is terrific since my relatives all live out of town. I rely on my caregiver, Juanita, for so many things. The billing is always correct. Home Instead is a wonderful service.
Pete & Mary [Rodrique]
I am a current client of this provider
All of our caregivers relate really well with my husband who has Alzheimer's. They go out of their way for him. I really appreciate how they are always offering to do more things during their shift, especially when my husband is napping. They all have a great way of socializing with him. We're thankful.
Claire
I am a current client of this provider
Home Instead is an excellent service. I have been more than satisfied! My helpers are outstanding. Jennifer and Diana have been helpful in many ways. I have learned good things from both of them.
Herbert
I am a current client of this provider
Home Instead has got first class caregivers! They are always on time and responsive to our needs. The office staff is also terrific and always responsive to our needs as well.
Phyllis
I am a current client of this provider
I really like Home Instead. They do a really good job! Arkisha is very professional and a wonderful and attentive caregiver.
Nancy & Jim
I am a current client of this provider
Our caregiver is always prompt on her arrival. She greets Jim right away and makes him feel very comfortable. She does everything that has been asked of her; she's great at organizing his room and keeps his area very clean without any prompting. She is so pleasant and caring. We both enjoy having her in our home.
Fred
I am a current client of this provider
Kristal is a fantastic caregiver. She has great communication skills, and although my wife is in hospice care she can motivate her to do things that the family has difficulty doing. She comes in every morning and gives lots of attention to my wife and she makes sure she has everything she needs. She's a "take charge" kind of woman.
Walt & Evelyn
I am a current client of this provider
We started with Home Instead and we found the perfect caregiver in Deanna right off the bat. We really appreciate you filing our long-term care insurance for us. Our experience with Home Instead is far better than other agencies in the past. We are so fortunate to have found Home Instead.
Elleanore F.
I am a past client of this provider
Natara was wonderful! She is a treasure to have landed at Home Instead.
Sovia
I am a current client of this provider
I am so appreciative of the care my father has been receiving at home and at the rehab facility. Our family couldn't have done it without Home Instead.
Teresa T
I am a current client of this provider
Just wanted to commend Heather on her outstanding job with my mother this morning. She could not have been a more perfect match. Thank you.
Ruby P
I am a current client of this provider
The family called to say that although all the girls bring something different to the table, Catherine has been blessed with a special quality that no one else has been able to manifest. Cathy is very nice and efficient and in the 3 years that they've used these, she has been their absolute favorite and came to be very loved.
Johnny453858
I am a current client of this provider
She is the best person yet. Angela is very professional, skilled, considerate and, on top of it all, a great cook. Our entire family is pleased with the services that Angela provides. On a scale of 1-10, 10 being escellent, she would be a 10. She's perfect.
Omkar
I am a current client of this provider
The caregiver, Diana, is really good, has good working skills, and my dad really responds well to her. Home Instead office is easy to work with and exceeds my expectation.
Betty133306
I am a current client of this provider
The aide that is here today, we want to keep her. She is a great aide, and did a wonderful job, we'd like to have her Monday to Friday, if we can.
L. Ellis863636
I am a current client of this provider
I wanted to thank you (the office) for working with me during the last year to keep my mother in her home until her last day here. You always listened to me and made changes when I had concerns. Thank you for your help with last minute requests. Home Instead was the second company that I used and you were the best choice. Caregivers are in a "life changing" business for individuals and families. I appreciate your patience as I tried to carry out my mother's wishes.
Robert Westbrook577767
I am a past client of this provider
A special shout out to Dominque who has carried out her duties diligently and with utmost care and understanding, also to Irene for her continued prowess and understanding for all of us. We want to keep open the line of communication so that if we ever need services again, we will certainly know who to call.
Tommy827215
I am a current client of this provider
The caregiver, Dalton, knows exactly what to do and has a gentle touch. My husband thinks he is so professional and we look forward to him coming. We have been with Home Instead for almost a year now.
Ted ShellingVLDYW
I am a current client of this provider
I have received home care for five years from this office and have found them to very helpful to me in my home. All of my caregivers have been good but Dalton was exceptional. I enjoyed his positive attitude. Meya has always been a great help too. My knees are not steady anymore and Home Instead is there for me.
Norris Connally
I am a current client of this provider
I have used Home instead since 2013, seven days a week. My experiences have been wonderful. Just last week the caregiver Lamin helped us take my dad for a car ride. I love Lamin and I'm grateful for the help. I'd speak the praises of this office and their team.
Clay Eubanks
I am a current client of this provider
My caregiver Kimberly was just tops! She did so much without being told. Kim cleaned all over and both meals were perfect. She is an excellent cook so send her back whenever you can. I cannot say enough great things. Outstanding is her grade. Thank you Home Instead!
Bruce Cardoza
I am a current client of this provider
Wow! Dalton my caregiver has a terrific personality and relates well to my husband. I called to request him everyday and the office was very effective in accommodating us. Great care!
James Nales
I am a current client of this provider
Lynn is a blessing! She is 1000 times better than the other agency that I had. She came in and went straight to work with preparing me a delicious meal, cleaning at my fridge and cleaning up the house. I'm so thankful.
Libby NaborsPMAUZ
I am a past client of this provider
Home Instead made all the difference in the world to my mom in her last days. Everyone was so nice and we were grateful for the hands on help so me and my sister were not so stressed. Thanks to everyone for the help.
Meredith MooreNQIFO
I am a current client of this provider
I want to thank Home Instead. It has been a blessing to me and my family. My dad responds so well to his caregiver. She shaves him and helps with his shower each evening. His caregiver does so many wonderful things for my dad. When I have concerns she is able to put me at ease. Diane is doing a great job!
Betty Mc DonaldUWFTN
I am a current client of this provider
Thank you for your help during the last several years. You made it possible for me to take a break and take some trips while you looked after my husband Walter. I especially want to thank your caregiver on February 12th. She did all she could do under the circumstances.
Loren Willians
I am a current client of this provider
We are grateful for the care that Home Instead provided to my mom over the last two years. Thank you for accommodating her needs and ours. The caregivers were extraordinary and conscientious. Her caregiver was thoughtful when moving her, gently brushed her hair and would read from her favorite books. Your caregiver was always a staunch advocate and stayed aware of her needs. Other families can benefit from all the gifts of having an extraordinary caregiver.
Dale Dennis
I am a current client of this provider
She really did everything she could do and took the time to go the extra mile and is very sweet! Home Instead has been a true blessing to our family!
Geraldine Freeman
I am a current client of this provider
My caregiver Mary Ann has worked out great! Thank you for always working with us. Home Instead has been terrific in every way.
Raheemah (Linda) Muhammad
I am a current client of this provider
Home Instead Senior Care provides excellent service! All my ladies have been amazing and takes really good care of me. I am so thankful to God for sending them to me.
Donna Porter
I am a current client of this provider
My dad's caregiver does a very nice job and connects well with our family. Delores understood the situation and placed us on a needed conference call with my dad's doctor so I could hear first hand. We have used Home Instead for years.
Larry Burger
I am a current client of this provider
You all do such a great job. I would like to have Eveline my caregiver come all the time. We get along great and she reads my mind. Your caregivers are happy to do whatever I need.
Robert Martin
I am a current client of this provider
My caregiver is such a great worker and is always cheerful. She knows just what to do so I don't have to say a thing. I am so pleased to have Home Instead. The office always send me the same person who is on time.
Elizabeth113088650
I am a current client of this provider
Home Instead provides a caregiver to be my companion and for my personal care. I enjoy and feel safe wtih my caregiver coming to my home. She is a huge help to run errands and help keep things clean. She also helps in preparing meals. I look forward to her coming everyday. Great service Home Instead!
turtlelady
I am a past client of this provider
Home Instead was great for our mother. They were great people and easy to work with. When our schedule changed, they worked diligently to meet our needs. My mom loved all the caregivers and they went out of the way to please us all. I highly recommend Home Instead.
Amanda D
I am a past client of this provider
We engaged Home Instead Senior Care Atlanta in November 2014 to care overnight for my mother while she was in the hospital recovering from hip surgery. We were so thrilled with the quality of care she received and with how easy it was to work with Home Instead. Someone answered our initial phone call at 6pm on a Sunday night, and within two hours a wonderful caregiver was at the hospital. Home Instead was flexible and friendly and professional. The caregiver was a perfect match for my mother; she came to be with my mother for nearly two weeks. We are so grateful for the help Home Instead provided to our family during a very stressful time, and highly recommend them.
lhcorrigan
I am a current client of this provider
We have used Home Instead for many years for my mother - we have been very pleased and highly recommend them
cheralleslie
I am a current client of this provider
Home Instead is a Better than Good Senior Care Agency. Our Male Caregivers are not only expert in meeting all of our care requirements for my Father, who is 4 yrs post stroke, but also provide love and companionship. We also appreciate the hands on communication, and true concern demonstrated by the owner, Ms. Hardin and all of the administrative staff. Thank you Home Instead. Keep up the good work. The Leslie's
Doug Locker
I am a past client of this provider
This firm was recommended by my company's EAP. From the very first interaction with them, I had a great impression. To my surprise, the owner of the company actually came and met with my mom and me at our initial meeting. She said she felt like she was in the best position to understand our needs and to match us with the right caregiver. Throughout the entire process Home Instead provided valuable information to us about things that my mom needed to enhance her quality of life. The caregiver that was matched with my mom was a perfect fit and formed a tight bond with her in a very short period of time. I could not be happier with the service and hope that this review can save another family hours of time searching for the right care provider.
Dr.&Mrs.K.
I am a current client of this provider
We have used Home Instead Senior Care for our relative for almost a year now -and we are all thrilled with the service-particularly our senior family member-who now says he wonders why he did not agree to the service earlier! The care giver charles is a skilled professional who is kind caring and capable-we feel like he is part of our family now.We live out of town and even though we have been on the telephone daily to help-it is so reassuring that we have this service and it gives us peace of mind that he has all the help he needs -at all hours of the day and night.Irene and Latoya-the managers are available 24/7 if something is needed in an emergency-they are fantastic caring individuals. This service makes our uncle happy-he loves the companionship and he continues to enjoy life in the comfortable familiar surroundings of his own home. We are thrilled he has all the help he needs with bathing, cleaning , laundry meal prep.,grocery shopping-as well as transportation to medical appointments etc. He is in a safe secure happy environment with superb care provided by caring kind trustworthy staff. This agency is a first class all the way- we give this the highest recommendation.
JayN
I am a current client of this provider
We are well satisfied with this service. The personnel that comes to our home are helpful in all ways and perform their duties really well. We are thankful for this help.
Local Son
I am a current client of this provider
Home Instead is providing caregivers for my mother, who is in an assisted living (Alzheimer's) facility. There are two caregivers who share the care - six days/week. Both of them have be loving, reliable and diligent. On the rare occasions when one or the other has not been able to make their assigned shift, Home Instead has notified me and has found an alternative caregiver. In all cases, the alternative has been competent and qualified. Importantly, Home Instead worked with us to ensure that my mother's long term care insurance would provide reimbursement for their services. I am completely satisfied and fully endorse them.
Melanie5
I am a current client of this provider
Mama is still in her home and has a caregiver coming in. Mother stuck with her because she likes the lady so well and she's the only one Mother can get along with. Mama has gone through several ladies. She hasn't disliked any of them but she likes her best because she knows how to grocery shop for one person. When Mother says she wants bananas, the lady goes to the store to get her two, not six or seven because she knows they don't last. She has introduced Mother to several different things to eat where Mother would have gotten in a rut about eating and she has helped her with that. She is a Christian which is important to my mother and to me, too. That is a big help. When she is not working, she checks on Mother. She has called Mother several times especially after one of Mother's friends died and Mother took it real hard. When my mother's little Maltese was killed by a big Rottweiler from next door, she visited Mother on her own time to come by and say she was sorry about the dog. She's just very considerate. She's very polite when she answers the phone. She knows me, remembers my name when I call and she answers the phone for Mother and I appreciate that. She goes down to the basement and puts washing on and drying and brings it back up for Mother. She's helped her with bathing. I know Mother could bathe herself now but she does it while the caregiver is there and so she will work in Mother's room and change her linens. She does a lot of things that you just don't expect from a home healthcare person. She treats her like family and when Mama is cranky, she can handle it. She's been the only one who can do it and Mama can get quite cranky. She is great. If she were to change companies, we'd change companies and follow her and Home Instead, though, is great. When Mother needs a doctor's appointment and forgets to call ahead of time to make arrangements, they are very good about getting her for Mother. If she's available, they make sure Mother gets her. I trust her with my mother. I'm pleased with that and Mother has called at the last minute sometimes and there are times when she is not available and Mother will say when is she available. They've been very understanding about Mother calling at the last minute. I would recommend the caregiver to anybody because she can relate, she's older herself and she is a kind woman. She pays attention to the little things. She does what she needs to do, what Mother has requested and set up for her to do. She gets her to the doctors and does her grocery shopping because Mother just can't do it.
Services and Amenities of Home Instead - Atlanta Central and North in Atlanta, Georgia
Agency Type
Agency Extra: Each Home Instead franchise office is independently owned and operated.
Range of services
Range Of Services Extra: hospice support, Alzheimer's and other dementias care, chronic conditions
Types of care
Doctor Visit Companionship
About Home Instead - Atlanta Central and North in Atlanta, Georgia
Founded more than 25 years ago in Omaha, Nebraska, Home Instead provides individualized, compassionate care to aging adults with the goal of helping them live independently for as long as possible. The company has more than 1,200 locations worldwide and employs more than 100,000 Care Professionals. Its team is trained to provide attentive, professional care, including companionship, personal care, medication reminders, transportation, meal prep, and housekeeping assistance.
Home Instead Care Pros who specialize in dementia care for seniors living with conditions such as Alzheimer's or Parkinson's disease. When a client's condition begins to decline, Home Instead Care Pros can offer compassionate end-of-life support. Families working with Home Instead are consistently happy with this agency's service. Many agree that the Care Pros provide pleasant, responsive care and go the extra mile to ensure that Clients feel safe, secure, and independent.
What You Need to Know About Home Instead
Founded in 1994 in Omaha, Nebraska
More than 1,000 locations in over 10 countries around the world
Offers in-home personal care, nursing care, dementia care and companionship for seniors
Home Instead is known for its kind, well-trained Care Pros and individualized care plans
Provides a la carte services including meal preparation and transportation who seniors who don't require comprehensive in-home support
Uses technology to keep clients connected with Care Pros and loved ones and to promote in-home safety
What Home Care Services Does Home Instead Provide?
Personal Care Services
With a dedication to preserving the dignity and independence of clients, Home Instead's Care Pros provide personal care services that include:
Help with mobility, including standing, grooming, walking, and getting in and out of bed
Medication reminders
Assistance with activities of daily living (ADLs), including bathing, dressing, and toileting
Grocery shopping and assistance with other errands
Light to moderate housekeeping assistance, including laundry
Transportation to and from appointments or visits with loved ones
Regular companionship
Personalized care plans are provided for every client. These plans include detailed information about the client's condition and needs, as well as an outline of the services that are to be provided to the client. In some cases, personal care services may be combined with other services, including dementia or nursing care, depending on the clients' health.
Alzheimer's and Dementia Care
Home Instead employs experienced, trained Care Pros who are able to provide person- focused dementia care for seniors who are living with Alzheimer's disease, Parkinson's disease, or other forms of dementia. These Care Pros offer personal care services, along with the following:
Assistance in establishing a stable daily routine
Meal preparation
Positive reinforcement
Assistance with social skills
Transportation to and from appointments, errands, and visits with loved ones
Care Pros in this role take time to understand clients' life histories and to focus on the person they were before dementia. Just as with the company's personal care services, each dementia care client undergoes a comprehensive assessment and is assigned a care plan. This plan is reviewed regularly and adjusted to meet changing needs.
Hospice Support
When a senior is nearing the end of their life, hospice support can be there to ensure the comfort of them and their family members. Hospice support Care Pros can help with hygiene, medication administration, and basic housekeeping for seniors, as well as provide nutritious meals and supportive care for family members, enabling loved ones to spend as much time with seniors as possible as they approach their final days or hours.
Meal Prep & Home Helper
Home Instead offers basic housekeeping and meal preparation services for seniors who require a little extra help around the house. The company's Meal Prep & Home Helper service can include assistance with tasks such as laundry, dusting, and vacuuming, as well as the preparation of nutritious meals that meet any dietary requirements set forth by clients' healthcare providers.
Transportation
Home Instead provides safe transportation to and from clients' destinations. Aging adults may use this service when they need help running errands such as grocery shopping or picking up a prescription, or when they'd simply like to spend the day shopping or visiting with friends. Transportation services from Home Instead can be arranged at predetermined drop-off and pick-up times, or Care Pros can accompany aging adults on errands and provide assistance and care throughout.
Companionship
Many aging adults face isolation and loneliness. This is especially true for those who've lost a spouse or who don't have family close by. Home Instead Care Pros strive to build meaningful connections with clients. Companions visit seniors regularly on a schedule that works best for the client. These visits offer seniors a time to enjoy meaningful conversation while engaging in a game of cards, a puzzle, time outdoors, or other activities.
What People Are Saying About Home Instead
Clients and family members often speak highly of this agency's dementia Care Pros and the attentive, compassionate care they provide to seniors. One family member provided a five- star review of the company, saying, "They have all been kind, caring, and attentive to my mom's ever-changing needs that go along with her dementia. They have been with us and for us every step of the way. I would recommend them to anyone." Other clients point to the meaningful relationships they've formed with Care Pros. One client said, "The lady who comes and helps me is wonderful. We get along really well and she is really nice. we also have a lot of fun together," while another client's family member provided a raving review of Home Instead, saying, "It was wonderful dealing with the staff. Charlene was extremely helpful and very accommodating to our needs and schedule. She worked very long and hard to make sure that everything was in order and everything would run very smoothly. She is still in contact with us and helping us in any way she can."
How Much Does Home Instead Charge for Home Care?
Home care costs vary based on several factors, including the type of services required, how often one needs assistance, and the timing of the services (i.e., overnight vs. daytime care). Where you live also has a significant impact on the cost of home care, as national chains scale their local prices to the cost of living in a given area. When planning for home care costs, keep in mind that the national average cost is about $26 per hour, though prices in your location may be higher or lower. You can contact a Family Advisor to learn more about home care costs and payment options in your area.
Who Should Consider Home Instead?
Home Instead's Care Pros are dedicated to preserving the dignity and independence of aging adults who need help managing daily tasks. This company is an excellent care option for those in need of services such as:
Personal care:
Seniors who need help with ADLs, including medication management, grooming, and mobility, can benefit from the help of Home Instead's Care Pros.
Dementia care:
Home Instead Care Pros can provide specialized care for seniors who are living with Alzheimer's disease or other forms of dementia. Care Pros have been specially trained to provide personal care and enhanced services that increase the quality of life for these seniors.
Companionship:
Care Pros are dedicated to helping seniors fend off loneliness by building meaningful, fun relationships through their companionship services.
Hospice care:
When seniors are nearing the end of their life, Home Instead's Care Pros can provide support to ensure the comfort of seniors and their family members.
How to Get Started with Home Instead
Contact a Family Advisor for more information about Home Instead's offerings in your area and to connect with a local home care provider. Our knowledgeable Family Advisors can provide one-on-one guidance to help you find the best home care service for your needs and budget, all at no cost to you. No matter where you are in the process of choosing a home care provider, a Family Advisor can help.
Help seniors by writing a review

If you have firsthand experience with a community or home care agency, share your review to help others searching for senior living and care.
Request Pricing Information
By clicking "Get Costs", I am providing express written consent to receive calls including automated/pre-recorded calls and automated texts for which I may incur a cost, as well as emails from Caring and its partners. I understand I am not obligated to provide this consent to utilize Caring's service(s). I acknowledge I was able to review the Agreement to be Contacted, Terms of Use, and Privacy Policy. This site is protected by reCAPTCHA and the Google Privacy Policy and Terms of Service apply.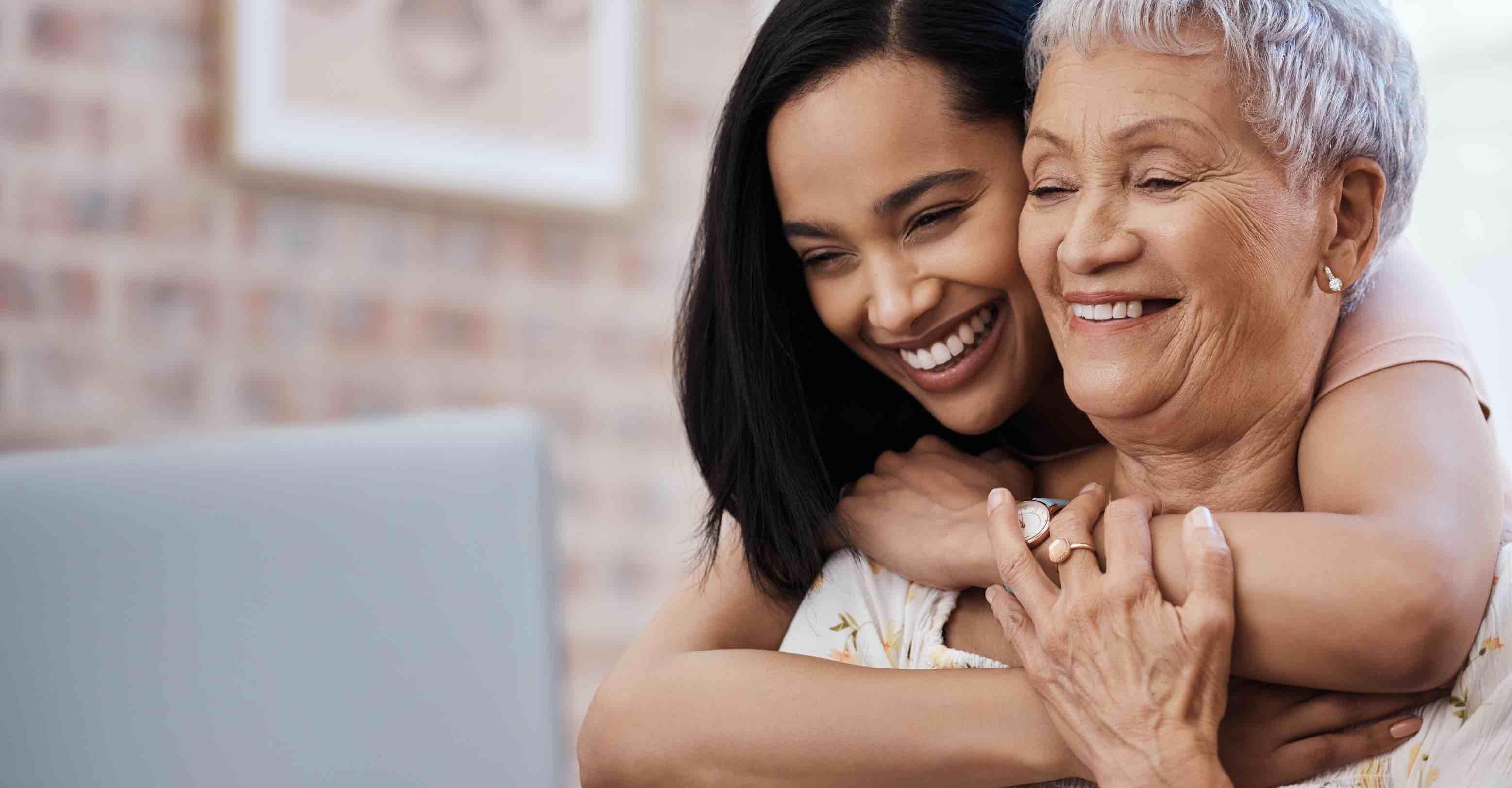 Compare costs, photos & reviews of senior living and care options near you.
Questions?
Call to speak to one of Caring's Family Advisors, or submit a request for more information here.
Didn't find what you were looking for?
Caring's Family Advisors can help answer your questions, schedule tours, and more.