Home Instead - Fort Collins, CO
251 Boardwalk Dr, Fort Collins, CO 80525
Offers Home Care
Photos of Home Instead - Fort Collins, CO
Request Pricing
By clicking "Get Costs", I am providing express written consent to receive calls including automated/pre-recorded calls and automated texts for which I may incur a cost, as well as emails from Caring and its partners. I understand I am not obligated to provide this consent to utilize Caring's service(s). I acknowledge I was able to review the Agreement to be Contacted, Terms of Use, and Privacy Policy. This site is protected by reCAPTCHA and the Google Privacy Policy and Terms of Service apply.
Reviews of Home Instead - Fort Collins, CO in Fort Collins, Colorado
DCyboron
I am a current client of this provider
My friend is using the transportation services for the last few years. The care givers are great and on time to take her to her appointments. Carol G. has become a good friend, and they get along great. the Fort Collins office is good to work with, communication is easy and if there is an issue that comes up they call as soon as they can and are willing to see what they can do to help.
Dr Sharon
I am a current client of this provider
I have three caregivers from this agency helping with care of my 89-year-old parents. We have worked with Home Instead since May of 2020. Each of the the caregivers receives a 5 star review Our original caregiver from this agency DC - is still with us. She receives an extra commendation for grace and humor under fire. I have consistently watched her humor, patience, and ability to step in when extra needed to care for mom and dad. Also the fact that she arrives a bit early and spends time in prayer before entering the homestead appreciated. Her patience and wisdom an anchor for the rest of the team. We appreciated RV - Her passion for cooking, without me having to manage plan, or prep Her special concern for making sure that food is prepared for the coming week is appreciated by all. Also, appreciated are her capacity to help with special organizing projects - inventory pantry (no heavy lifting); and to stay focused and get a lot done in a limited time frame The latest member to the team CB - provides important male balance for the team, a generous service-oriented heart to serve in every capacity requested Gentle patience, respect and wisdom as dad sometimes questions the presence of another male in the homestead As a "doctor" daughter - I am blessed and grateful for the care provided by this agency and the amazing people they have provided to care for parents and home.
Jer barb Jen
I am a current client of this provider
We are blessed to have the caregiver provided by Home Instead. He is trustworthy, friendly, and very patient. There is nothing he would not provide with care, and do it with a smile. There's a strong bond / and friendship he has established with us! We feel very fortunate to have genuine, quality care provided by Home Instead .
CkB
I am a current client of this provider
Home Instead has done a stellar job of providing care for my parents during the current pandemic. There have been many necessary changes and they have handled them with professionalism and grace.
Terry G
I am a current client of this provider
Home Instead offers my parents personal care to assist them in getting up and ready for the day and in getting ready for bed. I cannot provide this care myself, as I live 2,000 miles away. The care manager has been super helpful, providing a detailed care plan and keeping me updated when there is a change. The staff arrives on time and are friendly as well as competent.
Corsa
I am a current client of this provider
It is not easy to find someone to care for the elderly, especially when there is resistance from someone that is very much in need of assistance. Home Instead was very helpful in finding someone to help my Mother with cleaning her house. The kind woman that was sent is not intimidating, friendly and efficient. Just what my Mom appreciates. Thank YOU!
ESroka
I am a current client of this provider
The services that Home Instead provides are a big relief for my Mother who is 81 yrs old and a huge relief for her family that is concerned. My Mom has been very resistant to having someone come into her home and help, she fears being taken advantage of. So far the experience has been positive. The caretaker is kind, gentle and responsive.
motterl
I am a current client of this provider
The process has been smooth, productive and efficient. Our caregiver is so loving and communicates excellently with us. She's always in time and makes my MIL happy.
gwilcox
I am a current client of this provider
They provide in-home care several times a week. They are always on time and caregivers are excellent. They have been very responsive to emergency needs and other changes.
gene2636
I am a current client of this provider
Our caregiver comes twice a week to help my wife with whatever her needs are in the afternoons. She always arrives on time and does some light housekeeping while she is here. She also helps my wife with making greeting cards and she is very sweet and a good companion.
downeypc
I am a current client of this provider
I appreciate the way the office keeps me up to date on any changes in our personnel or schedules. I recently visited the main office and found a welcoming environment and wonderfully gracious people. It goes without saying the our care giving services are absolutely top notch! Caregivers are well-trained and very responsive to our needs. The caregiving is a definite respite for me as a healthy husband.
chosendaughter
I am a current client of this provider
The Home Instead office staff is not only always friendly (very important to me), but quick in assisting with issues we have in our home. We are very pleased.
Littlerae
I am a current client of this provider
They have been great to work with and communication is great. We hear from them often on how we think things are going and any new concerns we may have. The providers are very friendly and work well with my mother in law.
dianeh85
I am a current client of this provider
Availability is peace of mind.
BonnieJJ
I am a current client of this provider
Great caring caregivers that are a good match for my father. Incredible ability to shift the schedule around with our changing needs.
RiverMermaid
I am a current client of this provider
My phone conversation with Jo A. today was very helpful, not only in getting a senior care person to take my mother to the market tomorrow, but she also took all the time I needed to discuss other concerns I have regarding who my mother may need to contact for other situations (i.e. her oxygen machine stops working) if I'm not available. Jo A. was truly listening and offered insights as to resources and other important information that should be written down for my mother. Estes Park is fortunate to have this wonderful senior care support system to help out when there is no other family close by.
JayRBOCQ
I am a current client of this provider
We have been using Home Instead for about four months. They come into our home and stay while I run errands. We chose it because of their location and the price. There are various helpers who are all good. I will recommend them because they are efficient and effective for the value.
5hiy4Raci
I am a past client of this provider
Not too long ago my grandpa was a client of yours. Most every time someone came in to help him they were very kind and very professional. We had a few that would come in as if they were just expecting a paycheck and having to take care of my grandpa was something bigger then them. After my grandpa passed away the company was very empathetic and helpful during my grandma's time of need. It's as if you guys didn't just move on because the initial client had passed on. I hope that the situation doesn't happen again anytime soon, but if it does, I will look for Home Instead to assist in any home care needed.
Services and Amenities of Home Instead - Fort Collins, CO in Fort Collins, Colorado
Agency Type
Agency Extra: Each Home Instead franchise office is independently owned and operated.
Range of services
Range Of Services Extra: hospice support, Alzheimer's and other dementias care, chronic conditions
Types of care
Doctor Visit Companionship
About Home Instead - Fort Collins, CO in Fort Collins, Colorado
Founded more than 25 years ago in Omaha, Nebraska, Home Instead provides individualized, compassionate care to aging adults with the goal of helping them live independently for as long as possible. The company has more than 1,200 locations worldwide and employs more than 100,000 Care Professionals. Its team is trained to provide attentive, professional care, including companionship, personal care, medication reminders, transportation, meal prep, and housekeeping assistance.
Home Instead Care Pros who specialize in dementia care for seniors living with conditions such as Alzheimer's or Parkinson's disease. When a client's condition begins to decline, Home Instead Care Pros can offer compassionate end-of-life support. Families working with Home Instead are consistently happy with this agency's service. Many agree that the Care Pros provide pleasant, responsive care and go the extra mile to ensure that Clients feel safe, secure, and independent.
What You Need to Know About Home Instead
Founded in 1994 in Omaha, Nebraska
More than 1,000 locations in over 10 countries around the world
Offers in-home personal care, nursing care, dementia care and companionship for seniors
Home Instead is known for its kind, well-trained Care Pros and individualized care plans
Provides a la carte services including meal preparation and transportation who seniors who don't require comprehensive in-home support
Uses technology to keep clients connected with Care Pros and loved ones and to promote in-home safety
What Home Care Services Does Home Instead Provide?
Personal Care Services
With a dedication to preserving the dignity and independence of clients, Home Instead's Care Pros provide personal care services that include:
Help with mobility, including standing, grooming, walking, and getting in and out of bed
Medication reminders
Assistance with activities of daily living (ADLs), including bathing, dressing, and toileting
Grocery shopping and assistance with other errands
Light to moderate housekeeping assistance, including laundry
Transportation to and from appointments or visits with loved ones
Regular companionship
Personalized care plans are provided for every client. These plans include detailed information about the client's condition and needs, as well as an outline of the services that are to be provided to the client. In some cases, personal care services may be combined with other services, including dementia or nursing care, depending on the clients' health.
Alzheimer's and Dementia Care
Home Instead employs experienced, trained Care Pros who are able to provide person- focused dementia care for seniors who are living with Alzheimer's disease, Parkinson's disease, or other forms of dementia. These Care Pros offer personal care services, along with the following:
Assistance in establishing a stable daily routine
Meal preparation
Positive reinforcement
Assistance with social skills
Transportation to and from appointments, errands, and visits with loved ones
Care Pros in this role take time to understand clients' life histories and to focus on the person they were before dementia. Just as with the company's personal care services, each dementia care client undergoes a comprehensive assessment and is assigned a care plan. This plan is reviewed regularly and adjusted to meet changing needs.
Hospice Support
When a senior is nearing the end of their life, hospice support can be there to ensure the comfort of them and their family members. Hospice support Care Pros can help with hygiene, medication administration, and basic housekeeping for seniors, as well as provide nutritious meals and supportive care for family members, enabling loved ones to spend as much time with seniors as possible as they approach their final days or hours.
Meal Prep & Home Helper
Home Instead offers basic housekeeping and meal preparation services for seniors who require a little extra help around the house. The company's Meal Prep & Home Helper service can include assistance with tasks such as laundry, dusting, and vacuuming, as well as the preparation of nutritious meals that meet any dietary requirements set forth by clients' healthcare providers.
Transportation
Home Instead provides safe transportation to and from clients' destinations. Aging adults may use this service when they need help running errands such as grocery shopping or picking up a prescription, or when they'd simply like to spend the day shopping or visiting with friends. Transportation services from Home Instead can be arranged at predetermined drop-off and pick-up times, or Care Pros can accompany aging adults on errands and provide assistance and care throughout.
Companionship
Many aging adults face isolation and loneliness. This is especially true for those who've lost a spouse or who don't have family close by. Home Instead Care Pros strive to build meaningful connections with clients. Companions visit seniors regularly on a schedule that works best for the client. These visits offer seniors a time to enjoy meaningful conversation while engaging in a game of cards, a puzzle, time outdoors, or other activities.
What People Are Saying About Home Instead
Clients and family members often speak highly of this agency's dementia Care Pros and the attentive, compassionate care they provide to seniors. One family member provided a five- star review of the company, saying, "They have all been kind, caring, and attentive to my mom's ever-changing needs that go along with her dementia. They have been with us and for us every step of the way. I would recommend them to anyone." Other clients point to the meaningful relationships they've formed with Care Pros. One client said, "The lady who comes and helps me is wonderful. We get along really well and she is really nice. we also have a lot of fun together," while another client's family member provided a raving review of Home Instead, saying, "It was wonderful dealing with the staff. Charlene was extremely helpful and very accommodating to our needs and schedule. She worked very long and hard to make sure that everything was in order and everything would run very smoothly. She is still in contact with us and helping us in any way she can."
How Much Does Home Instead Charge for Home Care?
Home care costs vary based on several factors, including the type of services required, how often one needs assistance, and the timing of the services (i.e., overnight vs. daytime care). Where you live also has a significant impact on the cost of home care, as national chains scale their local prices to the cost of living in a given area. When planning for home care costs, keep in mind that the national average cost is about $26 per hour, though prices in your location may be higher or lower. You can contact a Family Advisor to learn more about home care costs and payment options in your area.
Who Should Consider Home Instead?
Home Instead's Care Pros are dedicated to preserving the dignity and independence of aging adults who need help managing daily tasks. This company is an excellent care option for those in need of services such as:
Personal care:
Seniors who need help with ADLs, including medication management, grooming, and mobility, can benefit from the help of Home Instead's Care Pros.
Dementia care:
Home Instead Care Pros can provide specialized care for seniors who are living with Alzheimer's disease or other forms of dementia. Care Pros have been specially trained to provide personal care and enhanced services that increase the quality of life for these seniors.
Companionship:
Care Pros are dedicated to helping seniors fend off loneliness by building meaningful, fun relationships through their companionship services.
Hospice care:
When seniors are nearing the end of their life, Home Instead's Care Pros can provide support to ensure the comfort of seniors and their family members.
How to Get Started with Home Instead
Contact a Family Advisor for more information about Home Instead's offerings in your area and to connect with a local home care provider. Our knowledgeable Family Advisors can provide one-on-one guidance to help you find the best home care service for your needs and budget, all at no cost to you. No matter where you are in the process of choosing a home care provider, a Family Advisor can help.
Help seniors by writing a review

If you have firsthand experience with a community or home care agency, share your review to help others searching for senior living and care.
Request Pricing Information
By clicking "Get Costs", I am providing express written consent to receive calls including automated/pre-recorded calls and automated texts for which I may incur a cost, as well as emails from Caring and its partners. I understand I am not obligated to provide this consent to utilize Caring's service(s). I acknowledge I was able to review the Agreement to be Contacted, Terms of Use, and Privacy Policy. This site is protected by reCAPTCHA and the Google Privacy Policy and Terms of Service apply.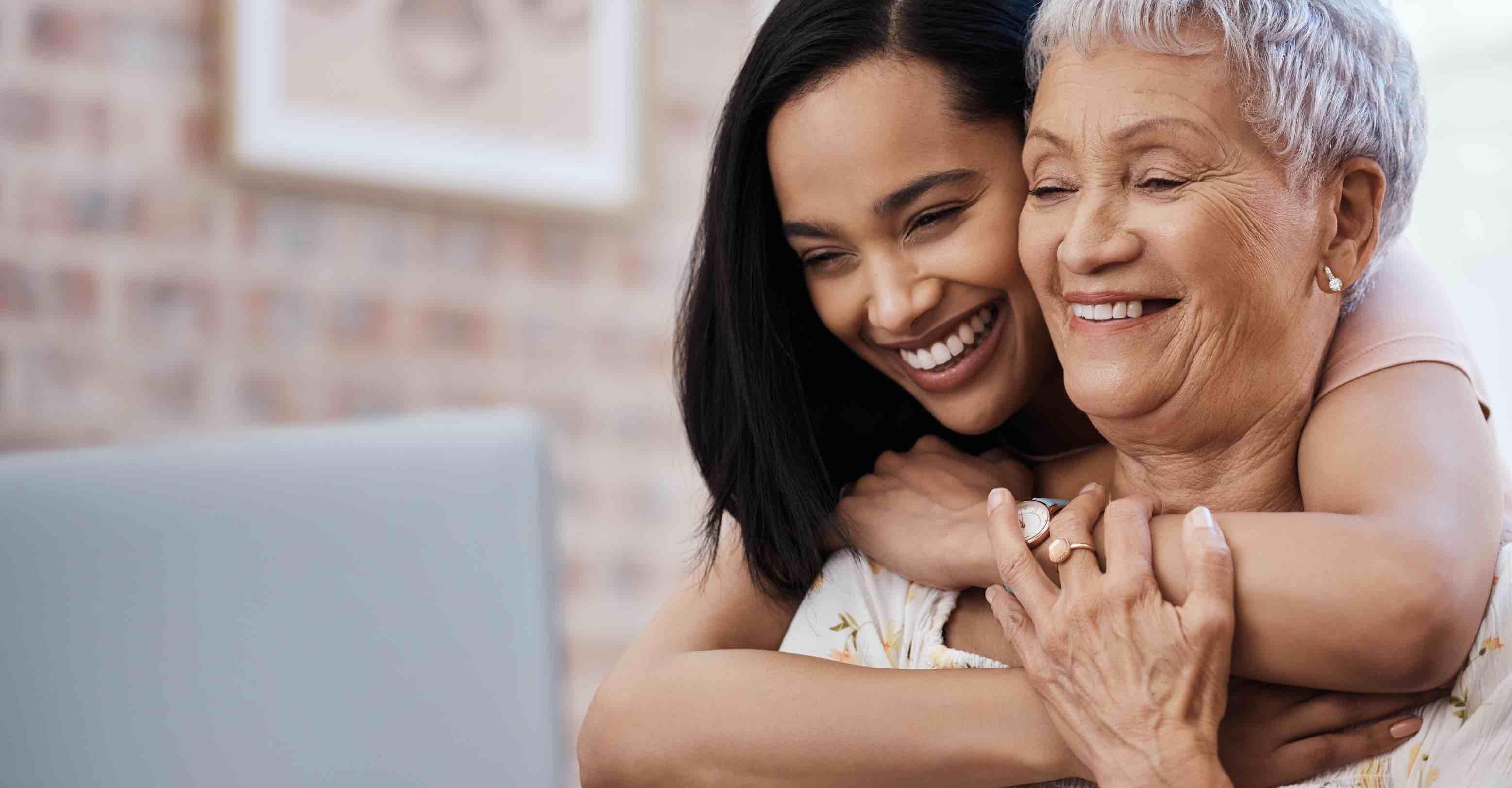 Compare costs, photos & reviews of senior living and care options near you.
Questions?
Call to speak to one of Caring's Family Advisors, or submit a request for more information here.
Didn't find what you were looking for?
Caring's Family Advisors can help answer your questions, schedule tours, and more.