Summit Assisted Living
Offers Assisted Living and Continuing Care Communities
1400 Enterprise Drive, Lynchburg, VA 24502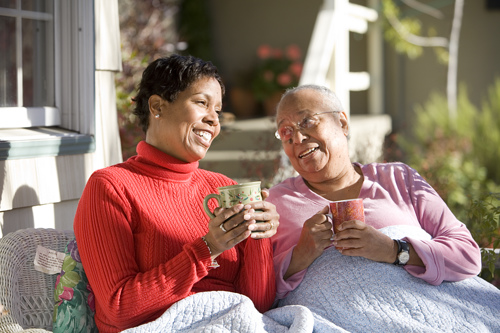 ---
Reviews of Summit Assisted Living
Assisted Living Reviews for Summit Assisted Living
June 15, 2015
I visited this facility
Summit was very nice. Everything was very accommodating. It was a great place. The staff was great as well.
June 11, 2015
I am a friend or relative of resident
I'm writing this review because I think when a family chooses an Assisted Living facility, they should consider two important factors. This is my experience with this facility. First, there should be MEDICAL care. Although there is a medical staff, it's pretty much non existent when interacting with the residents. Second, choose a facility that a resident can age in place. When they need more assistance then the basics, they're not suddenly ask to leave. There are some committed CNA's who will never be forgotten. Unfortunately, in my experience, others on the staff do not meet the definition of what I would call committed.
January 30, 2013
I am a friend or relative of a resident
My mom went to The Summit right after a hospital stay. She was in assisted living for six months, and now she's in the long-term care facility. So far we've been very happy with everything. We think she's getting very good care. The staff has been wonderful. I have not had a bad experience with the staff at all. I'm five hours away and I try to get down there once a month to see her. I would order my meals with her. The food is good. I'm just very comfortable with her being there. I don't want her to be in a place like this. She'd rather be home, and I think anybody would. But if she had to be at some place I'm comfortable with her being at The Summit. She's content there. I would recommend this facility to others. However, I'd like them to have a private room that my mom could personalize.
May 19, 2012
I am a friend or relative of a resident
I have visited several assisted living facilites in the Lynchburg area, and the Summitt is by far the nicest that I have seen. All of the staff there are very nice and clean. Every time I visited I did not have problems with anyone. The facility is very very clean which is something many facilities do not have. The Summitt allowed my Grandfather to have assitence but at the same time feel like he was at home. He loved it there. The Summitt is located in a beautiful neightborhood so it is a great area to walk. All of the rooms looked brand new, and the food was exceptionallt good. I really have nothing negative to say about the Summitt. Everything was positive especially when you compare it to other facilties that are so dirty. The building and landscape was well kept, and employees were not outside smoking like I have seen at some facilities. All of the elderly there seemed to be happy and enjoy the time. They also have many daily activities to keep everyone active which seemed to be very enjoyable for most of the people.
March 15, 2012
I am a friend or relative of a resident
My father was a resident at The Summit in Lynchburg, Virginia. The staff was very caring and very friendly to family members. The facility was spotless and provided a very welcome and classy atmosphere. There were plenty of planned activities covering a broad spectrum of interests for the residents. The food was also very good. The Summit is located in Wyndhurst. This is the perfect location for family members to escape to take in a little shopping or to just have a change of scenery and grab a bite to eat. It is also a great place to wheel residents up and down the paved sidewalks for a breath of fresh air. The Summit feels almost like home. It offers a front porch for residents and family members to watch the comings and goings. There are also landscaped patios to enjoy. Even around the holidays or special occasions, there are rooms you can reserve to enjoy a private family get-together. Under the circumstances, The Summit is a great place to reside when the need arises.
September 10, 2011
I visited this facility
I visited this facility while searching for a placement for my grandmother, who was in need of care in the early stages of Alzheimer's Disease. I was impressed by the attractiveness of the grounds and also the friendliness of the staff. The Summit is located in a lovely part of Lynchburg, off of Enterprise Drive, and offers a great deal of privacy and quiet for its residents. Although we chose a different placement for my grandmother (I wanted her to be closer to my home), I was still quite impressed with this facility and would recommend it to anyone searching for an assisted living program with a strong spiritual care component and an excellent record of client satisfaction. They are affiliated with the Centra Health hospital system, which is where my grandmother (and several other members of my family, for that matter) receives care on a regular basis. I trust them as a company and would have been happy to place my family member at their Summit facility had it been a shorter drive from my home.
June 21, 2011
Other
I visited the Summit nursing home on multiple occasions. The staff at the Summit was friendly however the nursing home needs more activities for the patients. The Summit only had bingo on Saturdays and lunch at meals every day and occasionally groups would visit and sing for the patients and the nursing home. The facility separated the patients in therapy apart from those who lived there as permanent residents on two separate floors and has an elevator which is helpful for patients in wheel chairs. I think it would be more beneficial to have one complete floor with different sections for the patients in order to encourage more interaction between all the patients at the nursing home.
See all Assisted Living reviews (7)
See fewer reviews
Continuing Care Retirement Community Reviews for Summit Assisted Living
March 27, 2017
I visited this facility
We liked the Summit very much. The woman who showed us around was very cordial and informative. We met for an hour or so with the marketing director, and we had dinner there and met with some of the residents, so we thought we had a good tour. The food was excellent. We saw their cottages and the apartments. The one we saw was about 1,300 sq. ft., and it had 2 bedrooms, a decent size kitchen, 2 baths, and a balcony. We particularly liked the cottages that they have. It has got one side left that was fully developed to build another cottage on, and we are considering that. It is a great location because there is sort of a town center right across the street with retail establishments, and that was really attractive to us too.
July 07, 2012
I am/was a resident of this facility
The Summit in Lynchburg, Virginia is a not-for-profit, fee for service, continuing care retirement community. The 143-acre campus includes independent living apartments, garden homes, assisted living apartments, and health and rehabilitation facilities. The complex provides a continuum of care on one site with health care available whenever you need it. The Summit is located in the heart of Wyndhurst and is the anchor among a variety of shops and services available to the residents and the public. The Summit is a partnership between Centra Health of Central Virginia and the Christian Church (Disciples of Christ). It is governed by each of these organizations who serve without compensation. As a resident of The Summit's Independent Living apartments, I am assured of lifetime use of my home and I have access to all the community areas as well as the assurance of immediate medical needs. My apartment is cleaned regularly by friendly and efficient personnel, and I join my friends each evening in a lovely dining room where I am served restaurant-style my choice of dinners. My transportation needs are met if I do not have a car. This is life at its best. My choice of moving to The Summit was based on several factors. I wanted a senior home with beautiful grounds and location and I found it here. I wanted a home that guaranteed to support me in the event of a financial hardship and The Summit definitely did that in writing and I could not find that with any other home I researched. I wanted a home that adhered to the highest cleanliness standards and I found that at The Summit. I wanted a home that was small enough to know all my neighbors in a family way and I've found this at The Summit. I wanted a home where the staff members exuded commitment, faith, and love and that I've found at The Summit. Again, this is life at its best.
---
About Summit Assisted Living
Refund Plans: 90% of Entrance Fee; Declining Refund, 2% per mo. for 50 mos. (Price: 64% of Entrance Fee). Priority access to Assisted Living and Nursing Care on discounted Fee-For-Service basis.
---
Map of Summit Assisted Living
---