Robson Ranch Texas
Offers Independent Living
9501 Ed Robson Boulevard, Denton, TX 76207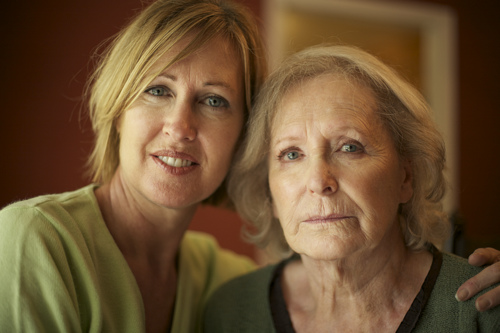 Top Nearby Independent Living
---
Reviews of Robson Ranch Texas
Independent Living Reviews for Robson Ranch Texas
June 28, 2020
I visited this facility
Sales team is well knowledges. We are going to buy here!
October 28, 2019
I visited this facility
Nothing is mentioned in Sales that you are sitting in the middle of a gas well field (until the end of the sale) , with some capped off and others at various stages of development. Said to be a possible danger to your health. In addition property taxes are extremely high here as you are part of the city of Denton. HOA is also very high. On the other hand grounds appear well maintained and there is nice pool and activities areas. Noticed many having a hard time re-selling and little or no equity earned over the years. Prices below what was originally paid.
September 03, 2019
I am/was a resident of this facility
When loved out of state while our new house was being built in Texas. After we moved into our new home in was apparent the yard was not graded properly because after rains water remained standing for over 36 hours. Robson Ranch customer service said it would be unacceptable if water was standing over 48 hours and would do nothing to rectify the problem. I spent money on topsoil to fill in some of the many low spots. Also someone stepped in paint and walked on the driveway leaving paint footprints. Customer service will not address this issue either. If you cannot be around when they are building your new house I suggest you look elsewhere. Customer
May 08, 2019
I visited this facility
We love it and will buy soon. The design phase takes a few days and we have a earnest down on credit card for miles! The options are huge and Chris the best salesman. Food at clubhouse is amazing and bar is great. So many clubs and activities to do. So we are doing the research to go for design phase soon. It takes 7 months to complete so that means moving all our goods from Hawaii and new furniture. Shopping is good nearby and antiques in Dallas Ft Worth. The area around community is expanding and more retail is expected soon. With 9,000 plus in the development it seems a lot of new business to support the people and lifestyle.
August 24, 2016
I visited this facility
Robson Ranch Texas is really nice and great. The staff seems fine. There are lots and lots of activities like tennis, golf, softball, walking, dancing, crafting,and pickleball. You name it, they have it. You have to buy a house there from 1,400 square feet to 3,000 square feet, and it's very expensive. The food is excellent, and the dining area is super-nice, but you have to buy your own food. It's just kind of an open restaurant. The grounds are very open. There is a large and guarded gate.
July 25, 2016
I am/was a resident of this facility
We have lived in Robson Ranch for 5 months. I do not recommend the villas. The grounds are not kept up. We have dead shrubs that are not getting replaced. For 5 months we have had standing water that has algae growing in it and it smells bad. We have had lots of mosquitos in the house. We can't sit on our patio. We pay $468.00 a month HOA fees and nothing gets taken care of. Run don't walk away from Robson Ranch Villas!
January 24, 2015
I visited this facility
I went to Robson Ranch with my parents. They have a resident who already lives there that hosts them at dinner. They have lots and lots of activities. They have a woodworking shop, they have this very nice restaurant, and they have dozens of clubs that are already formed for various interests. They have a gym, an indoor pool, and a regular outdoor pool. What I like about Robson Ranch is that they have upscale home interiors. They have no apartments, just individually owned homes. You looked at a model that's all completely furnished with music playing, and they have all the finest finishes. It was very enticing. I would give them a 5 for their place, but they are not anything like what I thought my dad might need. For instance, they don't have any assisted living as every place does have, e.g., no call buttons and no emergency response.
August 13, 2013
I visited this facility
I've been to Robson Ranch Texas before. It's a very nice place. The staff is very accommodating. They were very helpful to us and they answered all of our questions. The place is just a little bit more rural and they're not very close to a lot of amenities. They have a lot of amenities in there but it's more of a golf community; My mom and her brother didn't need that. There are probably 10 different homes you can go into. The model rooms are all decorated and beautiful; the prettiest models I've ever seen. There's also a ton of activities. They have anything you could want.
See all Independent Living reviews (8)
See fewer reviews
---
About Robson Ranch Texas
Robson Ranch Texas is a senior living provider in Denton, Texas that offers residents Independent Living. Contact Robson Ranch Texas for more details on services and rates.
---
Map of Robson Ranch Texas
---
Senior Living Communities near Denton County, TX
Senior Living Communities near Denton, TX
Other Senior Care in Denton, TX