6605 Quail Hollow Road, Memphis, TN 38120
Offers Assisted Living and Memory Care
Photos of Belmont Village Memphis
Request Pricing
By clicking "Get Costs", I am providing express written consent to receive calls including automated/pre-recorded calls and automated texts for which I may incur a cost, as well as emails from Caring and its partners. I understand I am not obligated to provide this consent to utilize Caring's service(s). I acknowledge I was able to review the Agreement to be Contacted, Terms of Use, and Privacy Policy. This site is protected by reCAPTCHA and the Google Privacy Policy and Terms of Service apply.
Reviews of Belmont Village Memphis in Memphis, Tennessee
4.8

4.5

5.0

5.0

5.0
Jennifer
We loved Belmont Village Memphis. We are kind of leaning towards that community if their assessment of my father went well. It is a little bit smaller than the other place we visited. The staff was very caring, and some of the staff are crossover staff at the facility that my father is in right now, so he would already be familiar with several of their staff members. They have a room that's set up as a theater where they can watch movies. They have rooms set aside for different hobbies, whether it's painting or crafting. They have a gardening club that takes care of both vegetable-type plants as well as flowers. They have a library set up as well. They have a gaming room that's set up where they can go in and play cards or play bingo or what have you. They had quite a bit. There were different things set up. No matter what interest you have, they could provide an outlet for you to do that. The menu had many options. Everyone does not eat at the same time or you don't have to eat at the same time. Their dining room is open for like three hours for breakfast, two or three hours for lunch, and then two or three hours for dinnertime as well, so you can go within that timeframe at your convenience because some people are not always hungry at 5:00 in the afternoon. We liked that aspect of it a lot, too.
William
Belmont Village Memphis had wonderful space. They had a good rapport with the residents, from just watching some of the interaction. They have loads of different kinds of spaces for residents, they have anything from games to leisure, and the hallways are wide and very well-kept. It's just a well-kept-up place. I was able to not only meet the main person but some other staff members as well along the way, and I thought they were very accessible. I was impressed by their menus, but I haven't tried their food. They also have nicely arranged rooms.
Provider Response
We're glad you enjoyed your tour of our Memphis community and that it met your standards. We work very hard to provide the very best in care along with a thriving community. If you have any further questions, please contact our community relations team.
Martha
We will be moving into Belmont Village Memphis. It's the only one that had the equipment that could take care of my husband right now. The personnel that worked there were really good. They work with you. Every step of the way, they go out of their way to help you and get everything put together. It's just seamless. Plus, it was a very nice-looking place. The apartment we're moving into is newly renovated. So it's nice, and we're just really happy with it. They have a really good gym rehab place. It's a very convenient location.
Provider Response
Welcome to the Belmont Village family. We appreciate you choosing our Memphis community and for allowing us to be of service to your family. Please do not hesitate to reach out to our community team with any suggestions or feedback to ensure your family is continuing to have a pleasant experience.
Andie
I am a friend or relative of a current/past resident
Belmont Village Memphis is a very nice and very clean place. The staff is very caring and accommodating. My dad has a very spacious room, and the staff is very attentive to whatever he needs and what we ask for. He is enjoying his meals, too. So overall, it's a great place. When my siblings went up there, they were actually having a party going on. Then they also do a lot of community things. They have the residents come downstairs just to mingle, play cards, bingo, and other games that they can be engaged in.
Provider Response
Thanks for taking time to review our Memphis community. We're so glad you think it's a great place for your dad. We always have a full daily calendar of different activities and events, and we hope he enjoys them. If you'd like to share additional feedback or have questions, please reach out to your community's Executive Director.
Debbie
I went to Belmont Village Senior Living Memphis for a tour, and they were all very nice and very thorough as far as what they provided. The rooms were very nice and were much larger in both memory care and assisted living. When you walk in, it was just very clean, very nice, and had music playing. The nurse that came out and talked to me was great too.
Patrice
I am a friend or relative of a current/past resident
My father-in-law is in Belmont Village Memphis. It's good, we're happy and pleased. They have a variety of activities to help stimulate his memory and social skills. With the pandemic now, they had to curtail some of it but once it's gone they'll be able to partake in the activities again. He has mentioned that he enjoys the meals there. They have a variety of amenities there. He's got a nice apartment, they have someone to help him with his daily personal hygiene, they have ways for us to communicate even though we're not able to physically be with him. Right now I have no concerns or complaints.
Provider Response
Thank you for the kind review. We appreciate your taking the time to rate your experience with Belmont Village. It's an honor to have your father-in-law in our community and we appreciate you letting us be of service to your family. Please do not hesitate to reach out to our community team with any feedback.
Derick
Belmont Village Memphis had both assisted living and memory care. They're a little bit larger, and their regimen is much greater as far as the daily activities and their involvement compared to the other places. The rooms were small and mostly companion based. The dining area was topnotch. They have physical therapy on-site and frequent doctor visitations. They have a good cognitive model for the resident and memory care is included in their daily activities. There are multiple floors, but they have a lot of staff members. The location is great.
AJ
The people at Belmont Village Memphis were not very welcoming. I walked in a door and they were in the middle of a group singing activity. No one greeted me. Someone finally walked up to me and asked me to be seated. I waited there for a while and then when I went to talk to the person, I didn't feel like I got all the information that I needed. I didn't feel very welcome. For the money, it wasn't the kind of care that my grandmother is getting in the place that we chose. The rooms were tiny. The facility was nice, but it was very large and I felt like it could've been confusing for my grandmother who is in the early stages of dementia. There wasn't enough information provided. The way that it was communicated and explained was not very well done and just overall not a very welcoming visit.
Provider Response
We're sorry to hear you were dissatisfied with your visit. We strive to always provide a welcoming atmosphere to visitors and residents. Our communities are designed to foster a social environment with a numerous of common areas and gathering spaces. We also offer a vibrant calendar of social activities for resident engagement along with a range of enrichment programs including our Circle of Friends program for residents with mild to moderate dementia. We understand the importance of finding the right fit for your grandmother and we wish her well in her new home. If you'd like to learn more about our resident programs, please give us a call and schedule a tour with our community relations associate.
Angela
I liked Belmont Village Memphis very much. The rooms were very nice. I know someone who stays there. I visited the dining hall, and they had activities and transportation. My friend is able to go to church because they transport her there. It's very good quality. The staff was very nice. It was an excellent tour. It seemed to be a very good place.
Jeannie024322
Belmont Village Memphis was a lovely place. We considered it, but it wasn't exactly what I wanted for my mother. The community was very well kept and on a busy road, but it was fenced. The people were extraordinarily kind. We were greeted right away and given a tour on time. It was a really nice experience.
Josephine040226
Belmont was very nice. I appreciated the people. My friends there were happy.
RBT1
Belmont Village was nice, but the person who gave us the tour wasn't their regular marketing or admissions person. The activities seemed to be very good and included a lady who comes in to take groups of residents out. I saw some of the residents eating, and the food looked really appetizing.
Cynthia01
The lady that I spoke with was very kind and understanding. She showed me their dining area, and then because I am specifically looking for something for someone who has dementia, she gave me a brochure, which had a lot of information in it and things like that. I saw the facility, and since it was the first one that I even looked at, it was different. Just because I wasn't familiar, I didn't know what I should be expecting. We observed one of the activities in the dementia area, and it was nice to see that. They gave me a sample menu of what they provide. It was not dinner time, but they have a snacks area and things like that. Belmont Village seemed a very nice facility. It looked well-cared for and clean.
Provider Response
Thank you for visiting Belmont Village and for sharing your experience. We understand the importance of finding the right fit for your loved one so please feel free to contact our community team with any questions about our programs or if you'd like to schedule another visit. We appreciate your consideration and wish you the best of luck in your search.
Caring59281
Belmont Village was pretty nice. They have some special programming that was nice, but they were a little pricey, and their activities room was really small. The dining room was large and nice. The staff was very good.
Susie17
I visited Belmont Village for my husband. They didn't know we were coming. However, the staff did a nice job under the circumstances. We walked in, they had no idea we were coming, and they stepped up to the plate and got an accountant to show us around and give us the facts that we needed. The facility was very lovely. They had a nice menu, which we didn't get to sample, but it was above the average. It was a very nice place.
Barry Ray
I am a friend or relative of resident
My mother has been a resident at Belmont Village for almost five years. There is no doubt that her experience there has added years to her life. She has been tremendously well taken care of by the administrative staff, the medical staff, the Pals, and the food service personnel. The facilities are outstanding but it is the people that have made all the difference. When I visit my mother, I feel like family with the staff and with the other residents. It is truly a wonderful place to have a loved one live.
Melita
Belmont Village was very nice. I would have gone there, but the only thing that held me back from going over there was that it was so far away from my church. Facility wise, it was great, and everybody was so nice.
charlotte zehring
I am a friend or relative of resident
Belmont Village Memphis is an exceptional assisted living community that affords its residents and their families superior service in all respects. Responsive and responsible, every member of the Belmont Village Memphis team is superior in his or her respective role in attending to the needs of residents and their families. Initially, my mother's adjustment was not easy; the Belmont staff not only knew how to deal with this but they also quelled my fears and worries in the adjustment stage. After residing at Belmont for 6 months, my mother said the sweetest words to me I could have ever heard: "I am so happy here; if I had stayed alone in my house and not moved here, I probably would not have lived. Thank you for bringing me here." Other accolades could follow, but none could exceed this. Our experience at Belmont has been awesome. They have added years to my mom's life and life to her years.
Provider Response
Charlotte, thank you for sharing your family's experience. We appreciate having your mom as a part of our Belmont Village community.
Caring6268
We just walked in at Belmont Village and I was very impressed with that facility. It was much bigger and I felt like I was in a nice hotel. They actually had activities going on when we walked in; a lot of the residents were sitting in the lounge area and they were playing a trivia. That place was more expensive but I thought I really like it but it was much bigger place. The place looked real nice and it wasn't residential; there were restaurants, condos and apartments and a few businesses in the area.
Carole10
I am/was a resident of this facility
I loved Belmont Village, it's great. The staff is very nice, accommodating, very welcoming, and so are the residents. I have a very nice apartment. I have a sitting room as well as the bedroom. The food is very good and if I don't like something I just tell them and they fix that too. They have a full service kitchen.
Teresa28
Belmont Village is lovely. I love it, but we can't afford it. I would love to put my dad at Belmont. I like that they have several community areas and that was really cool. They had almost like a hotel lobby and public facilities along with the living quarters. I like that they had more going on with the residents. I also like the rooms very much. What I also like about this facility is that they offer various levels of care.
FoxysMom
Belmont is clean. The marketing communications employee was very professional, patient and showed us around. The dining area is fine.
dubiye
Beltmont village is the facility where my grandma lives. My grandma loves living there. She is content with the medical supervision and well trained nurses. She enjoys the food that they provide. The rooms at Beltmont village are elegant, not unlike those found in a five-star hotel. House-keeping is meticulous and residents are educated and motivated to help keep their surroundings clean and safe. Laundry services are provided to residents if requested. There is a general gather parlor where residents can chat or enjoy other community activities. My mom and i goes there often to visit her and we usually have great time. Beltmont has fitness programs and social activities. This includes setting up transportation to the drug store, church, grocery shopping or other needs. The facility has salon both for men and women. This convenience allows for residents to receive manicures, pedicures and hair-styling without having to leave the facility. We always have great experience when we visit and my grandma loves it.
Harold Zayre
I am a friend or relative of a resident
Belmont is nestled in the upscale Germantown residential area on the east-side of Memphis, TN. It is located about three miles from the popular Lichterman Nature Center. The rooms are elegant, not unlike those found in a five-star hotel. House-keeping is meticulous and residents are educated and motivated to help keep their surroundings clean and safe. Laundry services are provided to residents if requested. There is a general gather parlor where residents can chat or enjoy other community activities. Residents can also use this as the reception area for visitors. Belmont has an in-house concierge to assist residents with day-to-day arrangements. This includes setting up transportation to the drug store, church, grocery shopping or other needs. For both men & women there is an in-house salon. This convenience allows for residents to receive manicures, pedicures and hair-styling without having to leave the facility. They have a full-service, well -staffed in eat-in dining area that provides meals designed with the health and wellness of the elderly residents in mind. They offer up a myriad of dishes, each prepared by the in-house chef and culinary staff. We saw the fitness center, but my father was not much into work-outs. However, he loved the quiet of the on-site library and spent much of his "free" time there. I am grateful for this small amenity because I know it was one of the most enjoyable parts of my dad's stay at Belmont. He often called to tell me about the latest book he was reading. There were never any complaints, which I found odd, since my dad was VERY finicky and quite the complainer. I think the staff went out of their way to pamper the residents. The few contacts we had with staff were pleasant and they seemed genuinely interested in the well-being of the residents. I have recently had occasion to investigate a facility here in South Carolina for my mother-in-law. Belmont has them beat in every category. In fact, I have told my wife if I ever get to be in need of assisted living, ship me back to Memphis. I feel the entire Belmont concept of business is to provide a dignified, pleasant environment for all the residents. It is definitely the five-star assisted living facility of the South in my book.
T_S_19
I am a friend or relative of a resident
The Belmont Village of Memphis was a great choice for my family when we needed to find a place for our beloved great-grandmother. The choice to send a family member to an assisted living facility can be tough, but the people at Belmont village made me feel at home this way I could trust them with taking care of our elderly family member. We've never had a single problem with any staff/management personnel here and in fact our relative that is staying there is happy to be around others her own age and the attentive nurses lets her mind rest so she can enjoy this final stage in her life. We love coming to visit her and the people at Belmont even have special senior outing trips that keep them involved in the local community area which I believe is so important for the elderly to keep tabs on. My final recommendation to anyone in the Memphis area looking for a friendly, moral, and attentive place to see that their ageing relative is taken care of is hands-down the Belmont Village of Memphis.
Services and Amenities of Belmont Village Memphis in Memphis, Tennessee
Room and housing options
Companion Suites: We offer companion suites
About Belmont Village Memphis in Memphis, Tennessee
Belmont Village of Memphis, Tennessee is located in the attractive Germantown residential area shaded by Crape Myrtle and Dogwood trees, not too far from the Mississippi River. Situated near shopping, restaurants, places of worship and outstanding medical facilities – not to mention everything Elvis – our Belmont Village facility offers a wonderful cross-section of the past, present and future for our assisted living residents. Who can resist falling in love with Belmont's distinctive interiors and signature programs in hospitality, dining and activities? And when looking for the perfect place to stop and smell the roses, there's no better place than the generous grounds and mature landscaping that surround Belmont Village.
All these amenities plus a well-trained and caring staff have residents and their families saying thank you very much.
Experience the Belmont Village Difference
Licensed nurse on-site 24/7
Medication management
Diabetic management program - Can administer injections
Circle of Friends© memory program for Mild Cognitive Impairment
Dedicated Memory Care Residences
Assistance with daily living
Well-trained, dedicated staff
Chef-prepared, restaurant-style dining
Professionally supervised fitness center and wellness programs
Physical, occupational and speech therapies available on-site
Free scheduled transportation
Enrichment programs and social activities
Internet and email at the Center for Learning
Housekeeping and laundry
Private and companion apartments
Short-term stays available
Memory Care rate includes the following
(there is an additional fee for enhanced personal care.)
Basic Personal Care (activity reminders and stand-by assistance with bathing, dressing, grooming and escorts)
Medication Management
Three delicious chef-prepared meals served restaurant-style daily in Josephine's Kitchen
Licensed Nurse on-site 24 hours a day
Regular monitoring of residents' wellness and periodic health assessments
Senior-focused social, recreational, educational and gardening activities
24-hour emergency call response system
Daily scheduled transportation to nearby shops, physicians' offices or special events
Weekly housekeeping, laundering of bed linens and personal laundry
Daily trash removal and bed-making
All utilities except private telephone
Cable TV programming
Help seniors by writing a review

If you have firsthand experience with a community or home care agency, share your review to help others searching for senior living and care.
Request Pricing Information
By clicking "Get Costs", I am providing express written consent to receive calls including automated/pre-recorded calls and automated texts for which I may incur a cost, as well as emails from Caring and its partners. I understand I am not obligated to provide this consent to utilize Caring's service(s). I acknowledge I was able to review the Agreement to be Contacted, Terms of Use, and Privacy Policy. This site is protected by reCAPTCHA and the Google Privacy Policy and Terms of Service apply.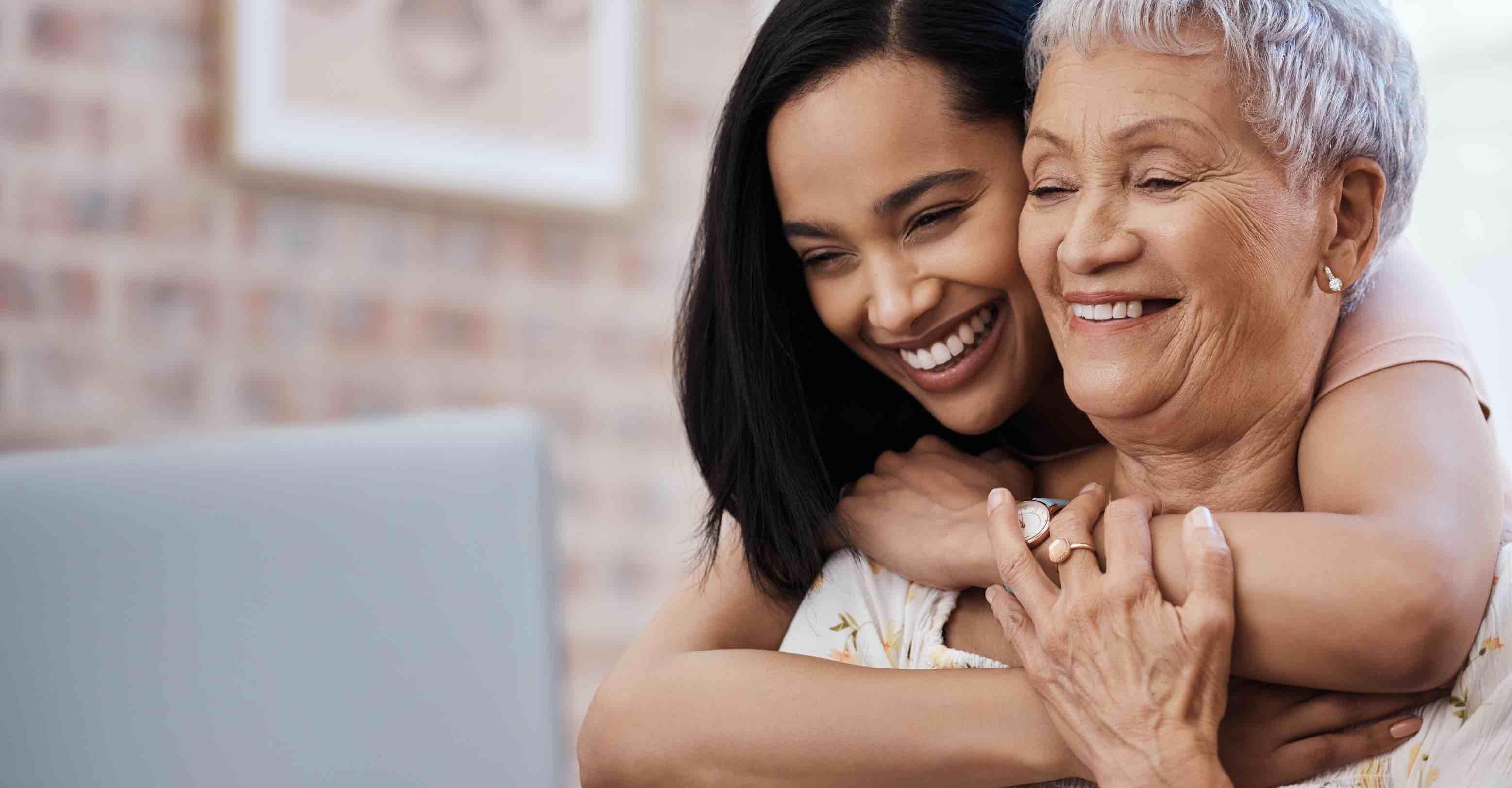 Compare costs, photos & reviews of senior living and care options near you.
Questions?
Call to speak to one of Caring's Family Advisors, or submit a request for more information here.
Costs for Belmont Village Memphis in Memphis, Tennessee
Assisted Living
This level of care provides support for those who need help with personal care needs such as cleaning, bathing, and dressing. Residents selecting this level of care are treated to many amenities in a home-like atmosphere, while getting support in their daily lives.
Memory Care
Memory Care is specifically designed to meet the needs of those with Alzheimer's or other forms of dementia. Specially trained staff members assist with activities of daily living (such as bathing and dressing) and provide therapies to slow further loss of cognitive abilities.
Didn't find what you were looking for?
Caring's Family Advisors can help answer your questions, schedule tours, and more.