Heritage Hill Senior Community
800 6th Street, Weatherly, PA 18255
Offers Memory Care and Assisted Living
Photos of Heritage Hill Senior Community
Request Pricing
By clicking "Get Costs", I am providing express written consent to receive calls including automated/pre-recorded calls and automated texts for which I may incur a cost, as well as emails from Caring and its partners. I understand I am not obligated to provide this consent to utilize Caring's service(s). I acknowledge I was able to review the Agreement to be Contacted, Terms of Use, and Privacy Policy. This site is protected by reCAPTCHA and the Google Privacy Policy and Terms of Service apply.
Reviews of Heritage Hill Senior Community in Weatherly, Pennsylvania
4.8

4.9

5.0

4.3

4.4
2022, 2023, 2024
View More
Dennis
I went to Heritage Hill Senior Community and that was very nice. I liked the fact that they had very attentive people, and they had some activities that I believe my mother would enjoy. The cleanliness and the structure of the building were fantastic. It was very clean. Everything was well kept. The structure was very good. What they offered for my mother's care was very good.
Reviewer RC#0731b
Heritage Hill Senior Community seemed to be person-centered and had sufficient staff. They asked good questions. The people who were there were engaged, content, and happy. I would not call them perfect, but the person I toured with was knowledgeable and engaged. The facility did not have a bad smell to it. They have a salon, an outdoor area for some of the rooms (a courtyard area), and physical therapy. As with most assisted living, it's rather expensive. The varying levels of care and the costs associated there increase, I think, significantly with each level.
B.Weller
I am a friend or relative of a current/past resident
The entire staff at Heritage Hill is simply wonderful. I was the power of attorney for an elderly friend and had never dealt with assisted living facilities before. The staff walked me through the whole process and offered helpful suggestions. I am so grateful for the advice and support and the wonderful way they cared for my friend. The rooms are very homey and the level of care is amazing. I highly recommend this facility to any who are in need of its assistance.
Woodchips
I am a friend or relative of a current/past resident
My wife was a resident of Heritage Hill Shepherds Garden. The staff and especially the care givers of Shepherds Garden were absolutely the best in the care that they provided for my wife. The facility and my wife's room were immaculately kept. There were activities provided for the residents. The staff was always ready to discuss concerns that you might have and then take immediate action. I couldn't have been more pleased with the care that my wife received.
Richard
I visited Heritage Hill Senior Community for my friend. It's a very clean and friendly environment, the facility was excellent. The person who assisted me during the tour was very nice and informative, she went above and beyond, and she will even visit my friend in his house. We didn't have the food but it smelled good, the dining area looked clean, and everybody seemed to be enjoying their meals. The residents were getting ready to have a birthday party, they had it all decorated. They had a den room with a computer station, and they also had a little outdoor patio area.
Angela
We toured the Heritage Hill Senior Community. It's very nice. It's very clean. The people there were very pleasant. The staff there was very pleasant. The residents there seemed happy. It was a very nice place. We saw a room. They don't have apartments for memory care. The rooms were very nice. All the rooms had windows that were secured for the safety of the residents. They all had their own bathroom. However, they did not have bathtubs or showers in the rooms. It was just the toilet and sink. They have a salon. They have an exercise area. They have occupational therapy, physical therapy, and speech therapy. They do numerous outings. They have very nice outside garden terraces sort of places where the residents in memory care can go out and sit on swings and do some gardening. We did not try the food there. However, they were very nice and brought a meal to my brother's house. It looked very well kept, there were no funny odors or anything, and very nicely decorated. The only thing that I would note is that I thought the dining area in the memory care unit wasn't quite as nice as in the assisted living area.
Veronica Labanosky
I am a friend or relative of a current/past resident
We find Heritage Hill to be a wonderful assisted living facility for my MIL. She has dementia and all of her needs are being met by caring professionals here. She is busy all day with activities, mass, great meals, and fun. The staff here is very attentive and on top of things. If you ever have a question, they are eager to answer or find out for you. Very helpful. They are professional and very knowledgeable about the residents needs and care. We are so grateful to have found this wonderful safe facility.
johnboy56
I am a friend or relative of a current/past resident
Heritage Hill provides a comprehensive, community approach to assisted living. From the nursing staff to the meals to the resident living quarters, everything is first class. All staff are professional, polite, knowledgeable and most proficient in their respective roles. Activities are well planned and varied to meet the needs of its residents, including religious services on a regular basis. The resident's quarters are well appointed and provide an inviting atmosphere. The nursing staff are attentive to the needs of the residents and regularly communicate with family doctors/specialists. Additional services available include but are not limited to an in-house hairstylist/groomer. Heritage Hill is a first class assisted living facility!
Wonderful and Caring
I am a friend or relative of a current/past resident
Our family has experienced nothing but wonderful and caring care. All the staff has been great ,very knowledgeable ,understanding and answer any questions we have .The rooms are very clean and nice and very well maintained. Wish closet space was alittle bigger. There are many different activities for the clients to experience everyday. We as a Family are completely happy with Heritage Hills.
Malinda
Heritage Hill Senior Community is absolutely beautiful. If I would be able to place her somewhere, it would be there. The place is gorgeous, and the people are very nice, but my mom is refusing to go to a care home.
Carol
We did a tour of Heritage Hill Senior Community. Their schedule for the day would keep her very active, because Mom can still get around and stuff. I just like the schedule. Everybody was very helpful, and she liked it there. She enjoyed the visit that we took. She kept saying, "I would live here, this is nice." It's a very nice place. I really enjoyed the visit. The staff was wonderful. They offer a lot of facilities. They have occupational, speech, and physical therapy. They have an in-house doctor. They have a garden outside, Mom used to like to garden. They also have a couple of pianos; she plays the piano. They have a library, a puzzle room, and a movie room. Overall, they are in a position to keep the memory care patients very active and their minds going.
norman richie
I am a friend or relative of a current/past resident
My uncle was a resident of Heritage Hill for 3 months prior to his passing. The staff is exceptional. They treated him as if he was their family. I would highly recommend Heritage Hill to anyone who is looking for exceptional care for their loved ones.
Meredith
Heritage Hill Senior Community was lovely. The staff was very friendly. They were very open and welcoming to patient visitors. The residents were very active, and they had a lot of activities for them to do. They offer a nice dining hall, a courtyard with gardening, social activities, beauty salons, worship services, and organized outings.
Eileen
I toured Heritage Hill Senior Community for my mother, and it was absolutely gorgeous and absolutely beautiful. The facility was nice, and the people were friendly, but the prices were a little high. The staff was great. I couldn't find anything wrong with that place. I just couldn't afford to send my mother there. I talked to the residents, and everybody was raving about the food. The facilities looked beautiful. All I could do was see them and listen to what they did and everyone there seemed to be very comfortable with where they were. They have a salon, a couple of courtyards, and they have a telephone room if somebody wanted more privacy. They had a lot of things.
mjm911sc
I am a friend or relative of a current/past resident
My mother has been a resident of Heritage Hill for the past 5 months. From our fist meeting with the staff it was obvious that everyone at the facility cared deeply about their residents. The facility is in outstanding condition, it is always clean, maintained at a comfortable temperature and inviting. It has a very homey atmosphere through out and no where does it feel at all institutional. The staff is always upbeat and caring and they adopted my mother, into the Heritage Hill family, They initiated a PT regiment the first week and it dramatically improved her ability to get around. This is a top notch facility and my mother is very happy to be there. She always says "They take good care of me here", and that really is what it's all about.
nana k
I am a friend or relative of a current/past resident
the rooms are very clean and spacious, the staff knows and speak to me upon entering. They like the travel meeting and the animals that came to visit. They have wi fi hook up for the cell phone that is great. They serve three meals a day and cater to the residents likes and needs for food.
Andra
I am a friend or relative of a current/past resident
My Mother was in the Memory Care Unit for over a year. Her care was exceptional. I visited with her during her lunch hour and was very pleased with the food and service. The staff was very caring and knew every patient and their specific needs. My Mother was always clean and neat and her room was also very clean. When she went into Hospice care at Heritage Hills I was able to stay with her all night. The staff took good care of me also. Provided an easy chair, food, blankets and loving care towards my Mother.
John J H
I am a friend or relative of a current/past resident
The shared room is spacious and well lighted. Clean with ample storage space. I have frequent communication with staff members via phone, email and in person. These contacts are always informative and friendly. Arts and crafts are readily available as well as TV and entertainment. I walk with my relative and enjoy sitting on the swing in a courtyard. She says she enjoys the meals and her fellow diners. A hairstylist is available by arrangement. I am comfortable that my relative is in good hands.
Karen M N
I am a friend or relative of a current/past resident
The facilities are very nice, but there should be more staff available to help the residents.
Provider Response
Thank you for taking the time to review Heritage Hill. We appreciate your kind comments and 4-star review. Please know that our staffing is something that is regulated in Pennsylvania and Heritage Hill is proud to always exceed the minimum staffing levels that are required. Please speak to our Executive Director or Resident Care Director if you have any specific concerns or if there is something one of our care team can do for your loved one.
Maggie
I am a friend or relative of a current/past resident
Heritage Hill Senior Community was OK, but I wasn't overly impressed. I can't complain, every place has its ins and outs. I wasn't on a tour, I was there visiting someone, and I was familiar with the place. I wasn't overly impressed with the staff that I interacted with during my visit. I was able to see the rooms, some of them were private, some of them had 2 beds, and some of them had 4 beds. They do have plenty of activities for them. I didn't see an exercise room, but they do have a courtyard and an activities room.
Provider Response
We are sorry that your experience at Heritage Hill wasn't exceptional. That is always our goal. Please know that we recognize the great responsibility of caring for the residents who choose to make Heritage Hill 'home'.
C Steward
I am a friend or relative of a current/past resident
My aunt has been a resident for more than a year now and just this week again told me she is in the best place for her. During the COVID crisis, the staff has kept the residents and facility virus free, and have done an excellent job with arranging controlled, socially distanced, in person visits, and have also provided for online (Zoom, FaceTime, etc) visits. The facility is always clean and pleasantly decorated, with beautiful seasonal touches. The staff is always pleasant and helpful and it is clear they know the residents and take a personal interest in them. My aunt often speaks of the food, which she praises for the quality and choices offered. I am grateful that she is happy and well cared for in this great facility!
Eddie W.
I am a friend or relative of a current/past resident
My mother spent 10 days in 'respite' care. She loved it. She said she was in a beautiful room. Everyone was wonderful to her, and the food was very good. The people that I spoke with were pleasant and helpful. Everyone seemed to truly care about the residents.
mom is happy and safe
I am a friend or relative of a current/past resident
Because of the virus, I cannot visit mom, but I get to "see" her on Facebook and whenever I call her, I can tell by her voice that she is happy and content. What I want for mom is that she live out her remaining years with dignity, surrounded by people who really care about her, that her needs are met, physical, mental, social, and emotional, and that she is safe. I found all of that at Heritage Hills.
Mongi's
I am a friend or relative of a current/past resident
Great place! Staff awesome!! They take very good care of your loved ones. I would highly recommend this facility. Thank you for all you do!!
A.Young
I am a friend or relative of a current/past resident
I used Heritage Hill in the capacity of respite care for an elderly family member. This person is of quite advanced age but able to live on their own with a generous amount of support. However, due to the length of my absence, concern was in regard to provision of medications, adequate nutritional requirements and overall availability of human contact. The requirements were: cleanliness of accommodations, monitoring Coumadin levels and interacting with physician, provision of meals, socialization. Heritage Hill exceeded all of these. The rooms were clean and spacious. The meals were nutritionally balanced and "really good." And the Bingo games were a very much enjoyed activity. Staff was very responsive to any and all of my calls and questions. I would not hesitate to use the facility again if the need arises.
Allen
I am a friend or relative of a current/past resident
My mother-in-law is currently at Heritage Hill. They put her in memory care. I don't know too much about it. Every time I try to talk to somebody, I have a feeling that they're giving me the runaround. The place is OK. We are pleased with the assisted living but with the memory care, not so much. They have activities like batting a balloon across the table, and that's the only one my mother-in-law participates in. Of course now everything is closed down. She was scheduled to get a haircut, and she still hasn't gone there. I don't like their memory care. It feels like you're in their prison. The doors are locked. Also the location was much farther away to go visit her. It takes 3 hours of traveling time, both ways. It is far away from the rest of the family.
Provider Response
I'm sorry that you are feeling so distanced from your mother-in-law. Physical distance is so much more difficult to bear when combined with the challenges created by COVID-19. We want you to trust that your loved one is getting the best possible care - because she truly is! Please reach out to the Executive Director or Memory Care Director to talk about her care plan or set up a virtual visit. We want you to feel confident about the quality of her care!
Highly Satisfied Family Member
I am a friend or relative of a current/past resident
My two aunts moved into Heritage Hills from New York. Although they would have liked to stay in their home, they absolutely loved being residents in this home. I say home because they were welcomed lovingly the day that they arrived and the love, care, respect, and cheerfulness continued each day thereafter. They were in the suite which was beautiful and private. Then one of them moved into a room later in time, where it was aslo private and lovely. The entire home was kept extremely clean and decorated beautifully. The staff was extremely wonderful. I did not have to worry about them being there at all. As a matter of fact I enjoyed visiting everyday. Each member treated both of my aunts as though they were family members. I liked the fact that they went to the diningroom for all of their meals. It helped them interact with other residents. I am truly grateful to the entire staff for everything they have done for both of my aunts and for myself. I was always greeted with a smile and was kept aware of everything happening with my aunts. I already told my children that when the time comes I want to live in Heritage Hills. Again, thank you all for everything.
Achick
I am a friend or relative of a current/past resident
If I could give 6 stars I would. My grandmother and our family are so pleased by her care at this facility. Everyone in the whole place has been amazing and jump right in to help with anything we need. The staff has taken such good care of her she seems 10 yrs younger in mind and body. My grandmother was an amateur gourmet cook and she eats every plate clean so that is saying something. The facility is so homey and well maintained that it's unusual. While this was a big decision to make, it was worth everything to see my grandmother smile again.
Donna MK
I am a friend or relative of a current/past resident
Mom's room is beautiful! I refer to it as her apartment. So nice that we are able to fill her walls with as many pictures and personal items as she wants. ALL staff members from culinary, custodians/maintenance, laundry, office and last but not least the nurses and aides are simply WONDERFUL. No matter how small an issue or question you may have, someone is always willing to help or listen.
Tomsr 1
I am/was a resident of this facility
Heritage Hill Staff To and Residence. February 2019 Thank you for making me feel at home. There is nowhere I have been that has a more personable and caring staff. I was fortunate to find Heritage Hill for a temporary residence while my wife recovers from double knee surgery. At this point in time I am recovering from Guillian Barret' and need help with daily tasks. We looked at many possibilities but a tour of Heritage Hill and after talking to the staff and residence, I was impressed so much, we didn't consider anywhere else. Meals are terrific, daily programs for residence keep all busy with Bingo, movies, entertainment shows, and other group gatherings, PT & OT is also available to keep you in shape. If you need temporary care or a permanent residence, do yourself a favor and visit Heritage Hill in Weatherly, Pa. These comments are unsolicited. My rating is "A+". Tom B. Tamaqua
Dee Ruppel
We have observed how attentive and caring the staff is with the residents great activities very clean and well maintained overall excellent facility
faithlove1518
I am a friend or relative of a current/past resident
I have had a lot of time spent at heritage hill over the past few years as I have had two loved ones from different sides of my Family reside here - both for different needs and reasons. Getting to spend time in the assisted living section and also the memory/dementia care unit. The staff is always friendly and accommodating from all departments. When you walk in the atosmphere is pleasant and you feel at home. Heritage Hill continues to make efforts every year to improve things from dining experiences to activities and to continued support to their staff. Many employees are the same familiar faces over the years and that means a lot! Management and general staff are smiling and happy to be at work. Would highly recommend heritage hill !!
Joanne
I am a friend or relative of a current/past resident
I've been to Heritage Hill Senior Community many times, and I talked to the girl who was in the office. My husband stayed there for a week, and he said the caregivers were nice and the food was OK. They people who are working there do a good job, and that's what counts.
NO NAME
I am a friend or relative of a current/past resident
My friend has received both quality and professional care. All employees are extremely friendly and competent. I do not believe he could be getting better or more care elsewhere.
Mary
I am a friend or relative of a current/past resident
My mother is a resident here and we are extremely happy with the care she receives there. Beautiful surroundings and very caring people, top to bottom. They have many activities for the residents both inside and out of the facility. The holiday parties, Valentine's Day, the annual pig roasting (was amazing!), Christmas and New Year's Eve were awesome! Definitely a great place for a loved one that needs some extra special care.
Peter
I am a friend or relative of a current/past resident
Very good care.
Jean
I am a friend or relative of a current/past resident
My mother loves it there. They are like family. The staff is great especially Debbie. She's such a caring person. My mom said to sell her home because she loves it there.
Diane
I am a friend or relative of a current/past resident
All the staff know his name and always smile. Kitchen staff makes sure he has his brand of coffee. Staff goes out of their way to make sure he feels safe and cared for.
BetsiB.
I am a friend or relative of a current/past resident
Heritage Hill was a God send for my 95 year mom. She was going downhill and confused when we placed her here last November. Almost a year later, she is alert, healthy and very happy with her life at Heritage Hill. The Staff is amazing and treats my mom like she was a relative (a loved one!). Food is great and their attention to my mom's health, cleanliness and socialization is top notch. I looked at other places but decided on Heritage. Thank goodness I did. Best decision my brothers and I made for my mom. She just may live to be 100 !!!!!
Grapevine
I am a friend or relative of a current/past resident
My mom has been a guest at Heritage Hill for about 1 year. It was a difficult transition for her at first and the staff was very kind and supportive. Now, she feels right at home. Family & friends visit often and at various times. There is always something happening for the residents and they are well-cared for. The staff goes the extra mile to know details about each person so they are made to fee special. If ever an issue does arise, it is addressed immediately. Heritage Hill is very clean and the meals are not only tasty but also healthy. We are very happy with our choice of Heritage Hill.
Miss D L
I am a friend or relative of a current/past resident
My mother has been at Heritage Hill for five years. The facility is an asset to our community both inside and out. I am very happy with the care my mother receives over the past years. The atmosphere is very family oriented and the staff is friendly and easy to communicate with. The facility is very clean and easily accessible for the resident to attend the numerous activities and dining area. My mother has been enjoying activities and other programs at Heritage Hill that would not be possible living at home being confined to a wheel chair. Their first priority is their residents.
Talus
I am a friend or relative of a current/past resident
My mother has been in Heritage Hill for three months now. It's an extremely nice, clean, and very pleasant place. She's doing well, and we're very happy with them. The staff is great, helpful, keep her busy, and are there when she needs them. The food is great. She's in a private room right off the dining hall. They come and get her to go to church, Bingo, baking, and arts. She can participate in all kinds of things, and we feel she has improved mentally since she's been there. She's seeing other people and talking.
Anne243536
I liked Heritage Hill. What impressed me were the cleanliness, the caring, and the activities. The scenery was beautiful, very pretty, very country, and very nice. The staff was very friendly and seemed to be very caring. The place was busy and clean, and it seemed like the people who were there were happy.
Lorraine333358
I am a friend or relative of a resident
My sister-in-law is in Heritage Hill, a very lovely facility. I was extremely impressed with the facility in terms of the cleanliness and the attractiveness of it. I found the staff to be very friendly and helpful. They were very warm toward her and very nice, very caring, and very receptive toward meeting us. I didn't have any of the food but my brother has eaten there and said the food was excellent. The set up of the dining room was very attractive and welcoming. I was able to check the activity board, and there were quite a few activities that were available for my sister-in-law to participate in if she chose to. I was very impressed with it.
Barbara350152
I am a friend or relative of a resident
Heritage Hill is right around the corner from my daughter's house. My brother-in-law likes it, and I've been there a few times. It's very nice, and the people there are great, caring, and attentive. We've had meals with them that were great. The room is great and has a sliding glass door to go out into a little, enclosed grass area. He's allowed to take his cat there, and his cat can go out to walk around and look at stuff. It just worked out perfectly for him.
JackTerri
I am a friend or relative of resident
To the Staff of Heritage Hill, Words cannot express the gratitude to all of you for the absolute wonderful care you gave my Dad, from nursing to dietary, to housekeeping, maintenance, activities, laundry and admissions. It's probably a lot more calm now without my Dad, but I hope not too boring without him. I know there were times my dad became bothersome because of his diseases, but you all remained patient and kind to the end. I wish you all had the chance to have known him before his illnesses, he was even more of a "hoot" and "flirt" back then. Thank you Denise for all your help in keeping my dad at Heritage Hill and not giving up on us. Thank you Lisa for all your help, hugs and kindness along the way. To Jody he truly loved you and will always keep the 2nd Thursday of next week opened just for you. To BJ, thank you for the extra ice cream, smile and friendship. Thank you Mario for all the jokes that kept him smiling. Ronnie, thanks for those extra walks, kind words and smiles along the way. To Tara who would always make time to spend with me and Dad. To MJ with all your hugs and consoling words. To Jen and your way of making him laugh. Julian who always remained number 2 in line after Jody, but never minded. To Shannon and Dan who always had time to speak to me when I called. To Debbie and Geneva for taking him on trips and keeping him smiling. To Steve for all your help whenever we needed it. To Lisa Marie and Toni for all your help. Toni tell your Father thank you again for the airplane he gave my Dad that stayed hanging in his room. A big extra thank you to April and Alicia for all your time you gave up to sit all those hours with him and helping me out when I needed it. To all those who gave up their time to sit with him all those hours, thank you!! To all those I haven't named but will always remember for your kindness, compassion, smiles and love. It truly was hard to loose my Dad but I must remain grateful for all the friends I have gained throughout the last year. May God bless you all. You will always remain in my heart, Once again, thank you all for everything. It will never be forgotten. Love, Terri and David Gentele
Caring101691850
I am a friend or relative of a resident
I placed my mother at Heritage, and she has been there for a month. Everything seemed to be good. The staff are accommodating, and the food is excellent.
Caring88738550
Heritage Hill was very nice. That would probably be my number one choice. The rooms were very nice, very clean. The staff was very nice, very friendly. It seemed like they were very nice to the residents. I thought it would have been a great place for my father-in-law, but they would not take him because of his behavior.
Kim15
I am a friend or relative of a resident
It's a very clean community and very friendly. The place is really beautiful and nice. They treat my mother in-law like family. It's a very safe environment for her. The staff is very kind to her and the rest of the residents.
HAF
I am a friend or relative of resident
I have been extremely pleased with the care my beloved mother is receiving at Heritage Hills. A lot of thought, time and investigation went into the placement of my mother. I have had experience with other facilities before the passing of my father two years ago. This is the very best I have seen. My mother is extremely happy, well cared for but above all content. She had made friends, participates in activities and is enjoying life again. I just escorted her to her doctor's appointment yesterday and he is amazed at well my mother looks and is doing since she has been a resident. The staff and administration are the very best. The place is immaculate. We have been very pleased.
Carol25
I am a friend or relative of a resident
Heritage Hill is close to our home. My mother knew many people that had been there and they had an excellent reputation. I'm very pleased with the community. My mother is very comfortable there and gets excellent care. Everyone is so professional and personable. I can truly see that they know her and care for her needs. She's happy with the food there as well.
JayKap
I am a friend or relative of resident
what a wonderful place for my grandmother! She was there for over 10 years and enjoyed her friends, the residents and staff. Our family is so grateful that she was so lovingly cared for until the moment she took her last breath at 97. I visited her 3 times a week and always appreciated how lovely and clean her home was kept. Whenever I had a concern, the staff was never to busy to explain what her doctor ordered for her and why. I contribute her long life to this. So many people wait too long to give their loved ones this type of good care and when their loved ones decline suddenly they feel inclined to blame others because of their guilt. It saddens me when families wait too long. I am glad we didn't. Many thanks to the wonderful staff at Heritage Hill!
Services and Amenities of Heritage Hill Senior Community in Weatherly, Pennsylvania
Costs
Fee Structure Extra: We offer a month-to-month rental
About Heritage Hill Senior Community in Weatherly, Pennsylvania
You'll love our healthy, homemade meals, cozy dining rooms, gracious decor and attractive, spacious accommodations. Heritage Hill Senior Living Community offers a fresh approach to personal care that meets our seniors' physical and emotional needs while maintaining their quality of life on every level. Our senior living services include assistance with daily living such as bathing, dressing, housekeeping, laundry, medication management, activities, transportation services, and three balanced meals a day, in a home-like environment. Every resident will find a unique mix of security and independence, privacy and companionship, and physical and social well being.
Help seniors by writing a review

If you have firsthand experience with a community or home care agency, share your review to help others searching for senior living and care.
Request Pricing Information
By clicking "Get Costs", I am providing express written consent to receive calls including automated/pre-recorded calls and automated texts for which I may incur a cost, as well as emails from Caring and its partners. I understand I am not obligated to provide this consent to utilize Caring's service(s). I acknowledge I was able to review the Agreement to be Contacted, Terms of Use, and Privacy Policy. This site is protected by reCAPTCHA and the Google Privacy Policy and Terms of Service apply.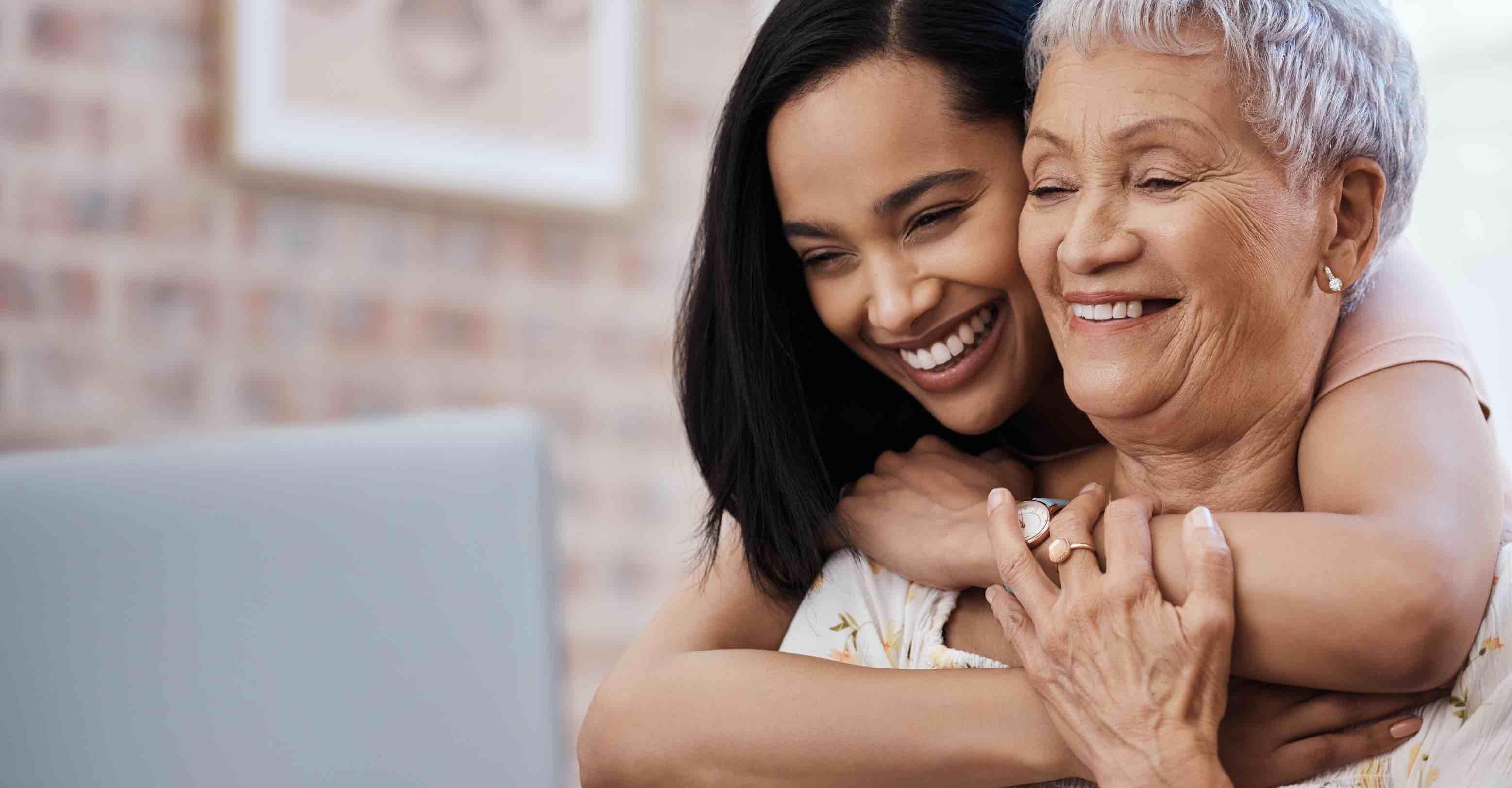 Compare costs, photos & reviews of senior living and care options near you.
Questions?
Call to speak to one of Caring's Family Advisors, or submit a request for more information here.
Costs for Heritage Hill Senior Community in Weatherly, Pennsylvania
Memory Care
Memory Care is specifically designed to meet the needs of those with Alzheimer's or other forms of dementia. Specially trained staff members assist with activities of daily living (such as bathing and dressing) and provide therapies to slow further loss of cognitive abilities.
Assisted Living
This level of care provides support for those who need help with personal care needs such as cleaning, bathing, and dressing. Residents selecting this level of care are treated to many amenities in a home-like atmosphere, while getting support in their daily lives.
Didn't find what you were looking for?
Caring's Family Advisors can help answer your questions, schedule tours, and more.