The Arbors at Milford
Offers Assisted Living and Nursing Homes
5900 meadowcreek drive, Milford, OH 45150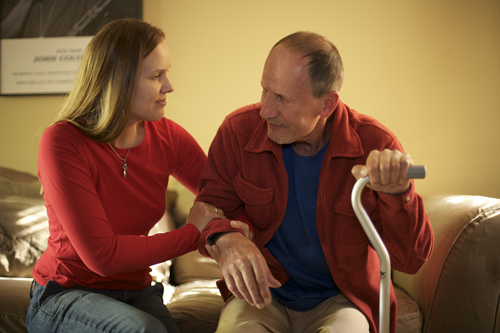 Top Nearby Assisted Living
---
Reviews of The Arbors at Milford
Assisted Living Reviews for The Arbors at Milford
November 04, 2017
I am a friend or relative of a current/past resident
My family member Went here for rehab. Very nice staff. Cassie is awesome
December 29, 2016
I am a friend or relative of a current/past resident
Staff was rude, place had a bad smell to it. I don't know why the state still continues to let this place stay in business!! SHUT THEM DOWN!!!
January 05, 2016
I am/was a resident of this facility
I am a resident here now 1-4-2016 been here since June of last yr this is the worst place if ever been .If you love your family member don't bring them here ya they give a nice tour an everything is great but its not I was stuck in the bathroom last night I pulled the string for an aid to come no one did I had to wake my roommate at 3:30am to go an find an aid cause I can not use my left leg finally got help after about thirty mins ,the point is I could have fallen, had a hart attack ,an no response I have nothing good to say about this place at all nurses are rude an very disrespectful to patients if your family member has any serious problems or if you love them at all do not bring them here the bathroom incident isn't the onlything tthat's happen to me I've seen nurses threaten pacidents lock breaks on wheel chairs so pacidents can't move around waken very old pacidents up at 4:00am everyday an make them just sit in there wheel chairs so the first shift aids don't have to wake them no wonder why they are pissed off all day cause they are rudely awaken up at 4:00 am to eat at 8:00am
December 09, 2014
I am a friend or relative of resident
My 100 year old mother has been here 6 months. It isn't fancy but what it is a place with loving, caring nurses and aides who have made my mom happy. Though she has very limited eyesight, she rolls her wheelchair through the halls and tells me that everyone passing her touches her shoulder or hand and greets her by name. They make her feel at home and cared about and that is why I am giving it 5 stars. I have personally witnessed their kindness to her and that means the world to me.
July 17, 2012
I am a friend or relative of resident
My 97 year old grandma was sent here for rehab.The reahab side is dirty dingy and very depressing. They have carpet going from the front door down all the hallways that are covered in stains. I was really afraid to get my shoes dirty. This place was a total disappointment. While I was there visiting I never seen any staff members with a smile....she was moved to another facility. Do the research and check around. Seniors sometimes only have us to watch over them.
July 05, 2012
I am a friend or relative of a resident
The campus is very nice, with lots of green. It looks well kept. The inside is nice, but nothing special. It's nothing fancy, but it gets the job done. All the staff I encounter were friendly and seemed caring. My grandmother is unfortunately no longer able to function well enough to be able to give her opinion of the care, but she seems to be well taken care of. The rooms themselves leave something to be desired in my opinion. Most of the rooms seem to be 2 beds, and are completely lacking any charm. White walls, white tile floor, white beds, etc. Compared to some of the other nursing homes I've seen, this place seems so sterile and un-homey, which I would consider a definite con if I were the one living there. However, the facility is clean, and the staff seem competent, friendly and caring, which is the most important thing, so overall I would rate it very highly.
See all Assisted Living reviews (6)
See fewer reviews
Nursing Home Reviews for The Arbors at Milford
June 12, 2013
I visited this facility
I wasn't impressed with Arbors in Milford. It was too much of a nursing-home, which wasn't my type as well my parents do not want for themselves. The rooms were a bit bigger than a nursing home room, but that was it. Otherwise, everything was the same.
May 08, 2012
I visited this facility
I found this assisted living provider to be well maintained and organized. I found the nursing staff that worked the night shift to be a little on the difficult side. The nursing staff that worked during the day was exceptionally attentive to the patients needs and wants.Their physical therapy department was will up to date on the practice of there job and the equipment that was available to them and their patients.The head administrative staff, was very hard to talk to and refused to listen to the patients,staff, or family members about any problems that came up either during the patients stay or while the staff was working for them. They did not like the fact that one patient that was there had a home health nurse with her at all times during the day. They where not very acceptable to the family that visited either while I was there visiting my family member. They did have a hairdresser on duty for the patients that was there for a long term stay, but at the time the hairdresser was not available for the short term patients. I have learned since then, they have hired a full time hairdresser for all to us while they are staying at this facility .The facilities outer looks shows a little wear and needs to be brought up to a more presentable place for the residents of this building. The landscaping was rugged and needed better taken care of.
February 29, 2012
I am a friend or relative of a resident
My mother had to stay for 2 weeks this past summer for rehabilitation for a broken femur. The facility was clean, but somewhat shabby. By that I mean it had not had things like new tile floors, etc. put in for several years. Staff did come in and clean the rooms every night though. The staff were all friendly and helpful. Response times could be slow sometimes, probably due to needing more staff. I'm sure with funding cuts, though, they can't afford it, and do the best they can with what they have. The food was pretty good, but sometimes a little cold by the time it was served. The therapists were all very good. My mother was very pleased with that aspect of it. She would probably give her therapist five stars. Overall, it was a positive experience for her, and she would probably recommend it to someone else in need of their services.
Get Costs
---
Services and Amenities of The Arbors at Milford
Health services
Nurse On Staff:

Onsite 24/7
Medicare
Health:
Overall:
Quality:
Staff:
Medicare Provider Number: 365675
Ownership Type:

For Profit Corporation

Date Certified:

10/01/2020
Get Costs
---
About The Arbors at Milford
The Arbors at Milford is a senior living provider in Milford, Ohio that offers residents Assisted Living and Nursing Homes. Contact The Arbors at Milford for more details on services and rates.
Get Costs
---
Map of The Arbors at Milford
---
Senior Living Communities near Clermont County, OH
Senior Living Communities near Milford, OH
Other Senior Care in Milford, OH