5800 Forest Hills Blvd, Columbus, OH 43231
Offers Nursing Homes, Continuing Care Communities, Memory Care, Independent Living, and Assisted Living
Request Pricing
By clicking "Get Costs", I am providing express written consent to receive calls including automated/pre-recorded calls and automated texts for which I may incur a cost, as well as emails from Caring and its partners. I understand I am not obligated to provide this consent to utilize Caring's service(s). I acknowledge I was able to review the Agreement to be Contacted, Terms of Use, and Privacy Policy. This site is protected by reCAPTCHA and the Google Privacy Policy and Terms of Service apply.
Reviews of Westerwood in Columbus, Ohio
Georgina
We liked Westerwood very much. The staff was wonderful. We liked them. The people at all the different amenities were very friendly right away and spoke to us about it. They had a workout room, a hair salon, and arts and crafts.
Denise
We chose Westerwood and my sister already secured a room there. It's a nonprofit, and so all the money that they get is ploughed back into the facility. The rooms are beautiful. The facility is very nice and the cost was about the same as the one that we toured later. Everybody that we saw in the halls had big smiles. We found out that people that work there have worked there for years and years and never leave, because it's such a happy place to work. The dining room had cloth tablecloths and cloth napkins. It was almost on the elegant side. It seems like they really value the people and do the best for them. We talked to a few of the people and they were very happy there, so we felt really good about it. The utilities and the WiFi were all included, emergency care was included if necessary, and one meal a day was included. It's all one building. My sister can always change her level of care without having to leave the building. The staff was very caring. They seemed to really want what was best for my sister, and did not put any pressure on us, just showed us what was available. We just felt a sincerity there. They had a fitness room. She would have a personal trainer just to help with her back problems. They have so many extra activities they can do. She has free travel to doctors' appointments if necessary. We were just very pleased. She said, "I'm going to feel very safe there."
KB
I liked Westerwood. The staff gave me the best tour that anybody has ever done. I was there for a couple of hours. He showed me just about everything that there was. They had so much available at that place. They have an artist that's there four days a week to help residents with artwork. They had a woodworking facility. They had an exercise room with a variety of decent amounts of equipment. They had so many activities, which was what I wanted. They update all of their rooms before somebody moves in, and they're doing a really great job. There's one meal included in the price. Unfortunately, the location was not very good. It was in an area with a high crime rate several years ago, but the man who gave me the tour said that that has been taken care of, so I need to check on that. But as far as all the opportunities they have there for you, and the price of the room and all of it, I would give it a perfect score. It was an older building, but it's very up-to-date now. It looked clean and nice.
Julie
I am a friend or relative of a current/past resident
My father-in-law is in Westerwood. He was in the skilled nursing part first, and now he is in the memory care unit. It's very clean and inviting. It's really big. There are a lot of residents and everyone has been very nice, kind, and helpful. The memory care room is nice. It has brand new floors and tall ceilings. It was unfurnished, though, which I was not expecting, so we rented a bed from Medicare and got a couple of chairs in there. It's got a really big bathroom with no door, which was good, because my father-in-law was getting caught in the door at the skilled nursing place. It was not any fault of theirs. This one's wide so he can get his wheelchair there. It's got a shower room where they can have him take a shower with a chair. You don't necessarily need a whole lot of furniture in your room, because there are a lot of sitting areas outside. They have a beautiful courtyard that's locked in where we can take my father-in-law out without worrying if he's going to wander off. There are lots of bird feeders, which is nice, and there's even one right outside of his window. They have a little putting green that they can use. They give you a nice calendar of all the activities and things that you can go to. It's a very nice schedule (they just had a little concert). I also like that there are choices as far as their food. They bring out a cart of different options. There are two different entrees, and then you can choose your sides. I would recommend this place.
Leo
The apartments at Westerwood were nicely appointed. They were a good size and had good lighting (as there are lots of nice windows). It was a very nice setting. There are a lot of mature trees. However, the overall facility, to me, looked dated. The buildings and the hallways and everything looked kind of aged. The staff was excellent though. They gave a lot of good information, were very helpful, and answered any question we had. They also appear to have a lot of amenities and things you could do. However, they did not have a pool and that was a drawback for me.
Larry
The staff at Westerwood was very nice and helpful. The rooms had different layouts. They had rooms with garages to them and lots of storage areas. They were very nice. They had a little garden area outside, a pool table, a woodshop, and an exercise room.
Lori
I am a friend or relative of a current/past resident
We chose Westerwood for mom because of the friendliness of the residents and the staff was overwhelming compared to other places we visited. I liked the number of activities they have, too. There's Bocce ball, cards, music, an arts and crafts room, woodworking, Bible study, and assistance to go grocery shopping. They also go to arts festivals, plays, movies, and all kinds of things. The food is good. There are just some things that can be updated, but I think they're working on those.
Susan
I went to Westerwood. I think they did a really good job. They gave me a good tour. I went there and had lunch with them and talked with them. I had a lot of time to talk with them about stuff. Overall, I think it's a very good place. The thing I liked the least was the money, that it takes a lot of money to go there, and it's very difficult for me. I'm going to have to go to a really small apartment. As far as good things, it had very good things. I just was very pleased with what was there and the activities that they have for people. I thought it was very clean. The food was OK; it was good. The staff was wonderful, all of them. They have a lot of classes. They have an art room, which I'm really interested in.
Jennie
I am a friend or relative of a current/past resident
My stepfather is in Westerwood and his experience has been good. He's there for rehab and he's comfortable there. He's in the same wing with the same caretakers so it was an easy transition. The staff is friendly, they're cooperative, we've been pleased with our interactions with them. I have not been in the dining room, he often has had his meals in his room, but the food looks really good. His room is clean and adequate, and he has a roommate, and it's nice. The outdoor spaces look very inviting. They have tables, benches, and umbrellas for the sun, they are landscaped, and they're very pleasant.
Neva
I am/was a resident of this facility
I was in Westerwood for rehab. It was close to friends and family. The staff was very good. It was very clean. They have activities, game activities, they take you outside, sometimes movies, and I was pleased with that. They had a patio and a courtyard. They had physical therapy there as well.
Pam
Westerwood was a nice community, clean, and spacious. It just wasn't closer to us children, where it would be easier to kind of keep an eye on my mom. If it was closer to a neighborhood to where we live, that would have been better. The apartments were nice. It would have been a place she would enjoy being at. The staff was very nice and very knowledgeable. They had independent and assisted living. They showed me the laundry room, library, utility room, washer and dryer room, eating area, and courtyard. The building looked nice.
F.B.
I am a friend or relative of a current/past resident
My father has been in for a week now. I think the place looks fine. I haven't seen too much of it because of the Coronavirus other than going to the front door, but everything I've seen on the outside was clean and the entranceway looked good. The people I've talked to seemed good, too. I'm happy with it. He's in a private room right at the moment for quarantine.
Pam
It was large, it was spacious, they had a thousand social activities, and there were trees and woods all around. The staff seems nice, warm, and engaging. It was wonderful. I liked the residents, who said "hello" all the time and talked instead of just walking by. It was a very nice structure with different sizes and layouts available. They're very convenient.
Barb
It was nice. It was just more expensive than the other place we visited. They showed a 2-bedroom, 2-bath, and it was just too small for the price. I could get a better deal at the other place, but it had a nice little wooded area with a gazebo, and I liked it.
Tiffani
My father is signed up to go in. It's stuck in the 1980s, but it's good. Everybody seemed happy. The rooms were fine, and he will just have a studio since he's blind. I've only met with the director. It's not up-to-date at all. I suggest that they update the decor.
Mark
I toured. They do assisted living to nursing home. The place is kept up, but it was older, and it's like a labyrinth. The rooms are also older and a little run down. It's a maze to get to some parts of the complex, but the staff is friendly, and they provide meals.
weggy
My daughter visited facility and provided me with info. They did call me and we talked on the phone a few times.
Sarah
I am a friend or relative of a current/past resident
My mother chose this community. She toured quite a few places and immediately saw this one as being her home. They're very friendly and very attentive. She's in the senior living, so they don't have to come up and do things for her unless something broke in the apartment. They're very good to her. I've eaten there, and it's very good, like eating home-cooked food. They have a lot of activities, and she's busy every day. We've already recommended them to quite a few of her friends who have visited her and seen how nice, friendly, and homey it is.
Linda Main
I am a friend or relative of a current/past resident
The care provided was excellent. I live out of state and the staff kept me well informed of my mother's condition.
David
I am a friend or relative of a current/past resident
My mother has been here for 13 years, and my dad was there until he passed away. It has all the elements from independent living, memory care, assisted living, to a health center all on one campus. It's nice and large, and there are some newer areas, but overall it's aging and certain areas are not kept up. It's fairly economical for long-term care with a pretty good variety of facilities from exercise facilities to memory care. I've never had any trouble with any of the staff. They've been very good to my mother and work really hard. They don't have a wide variety of menu items, but they've refreshed it, and the food is very good. They upgraded the dining experience overall, including table settings. Their activities are cruise ship quality.
Steven307764
We were very happy with this community. It's very well known in the Columbus area, and they are excellent. I found the person that we talked to to be extremely friendly and very personable, and it was obvious that the staff cared about the people.
Jennifer102405950
It was phenomenal. The place was awesome. It smelled nice, and the staff and the patients were very friendly. The staff were really interactive with the patient. The rooms are very nice, and their dining area was awesome. It was kind of like a restaurant, and it was very well kept and very clean. The patients seemed very happy to be there. They have arts and crafts and asenior bus that would take them to places which I thought was very nice.
Caring93004050
I was very impressed. It was all brick, the design and layout was campus type, and it was very nice. I did not have the opportunity to go into the rooms. I just saw two on my own through the place. The staff was very friendly. It was a very nice place, and I'm quite impressed by it. The dining area was quite impressive. Its demeanor was quite inviting. The general appearance as you are driving up is very impressive. It just radiates quality living. The inside was very warm. The décor was very warm, and everything was laid out very well. The workout facility is very well structured. If they did that for the workout facility, you have to say they did that for the rooms. The dining room is very nice, and I watched the people in there. They seem to be very pleased. It was just a nice décor. I just wanted to get a feel if there was anything in there that was appealing to me, and Friendship Village met my expectations.
Caring105930950
I have 15 or 20 friends here. The people I know who are there appreciated the staff. The rooms aren't big enough for me at the moment. I have tasted the food several times, and it was fine. The dining area was very nice. They have several study groups, they have people come in to do mini-concerts once in a while, and they have a lovely library. The security was very good.
Carol82126450
I looked at this community and it was endowment program. It was quite costly but to be very honest one of the things that I noticed especially an older facility, the hallways were dark.
Caring412351496261
We chose it for my mother because they're offering all the needs that we have for her. The community is about 20 years old but it is clean. Everybody is very friendly. The staff are giving great services! Every one of them says hello to us. My mom has a one-bedroom apartment She has it all furnished by herself. She has a living room and a bedroom. She doesn't have a stove there but she has a microwave and a small refrigerator. We would be able to stay with her if needed, which is the biggest factor that we're looking for in a facility, especially when my mother likes us to stay overnight. Food is great! Overall, she has been happy there. She has been there for four months now and all she is saying is "I'm so happy here and everybody is nice."
Caring060601
When we visited, we saw too many old people. The set-up was a little bit confusing and you had to walk miles from one end to another. They didn't have a park in the community. We didn't get to talk to the staff. The food was okay but you have to be very early because otherwise the good stuff is gone. I would still recommend this facility because overall it was still very nice.
Services and Amenities of Westerwood in Columbus, Ohio
About Westerwood in Columbus, Ohio
Westerwood is a Senior Living provider in Columbus, Ohio that offers residents Nursing Homes, Continuing Care Communities, Memory Care, Independent Living, and Assisted Living services. Contact Westerwood for more details on services and rates.
Help seniors by writing a review

If you have firsthand experience with a community or home care agency, share your review to help others searching for senior living and care.
Request Pricing Information
By clicking "Get Costs", I am providing express written consent to receive calls including automated/pre-recorded calls and automated texts for which I may incur a cost, as well as emails from Caring and its partners. I understand I am not obligated to provide this consent to utilize Caring's service(s). I acknowledge I was able to review the Agreement to be Contacted, Terms of Use, and Privacy Policy. This site is protected by reCAPTCHA and the Google Privacy Policy and Terms of Service apply.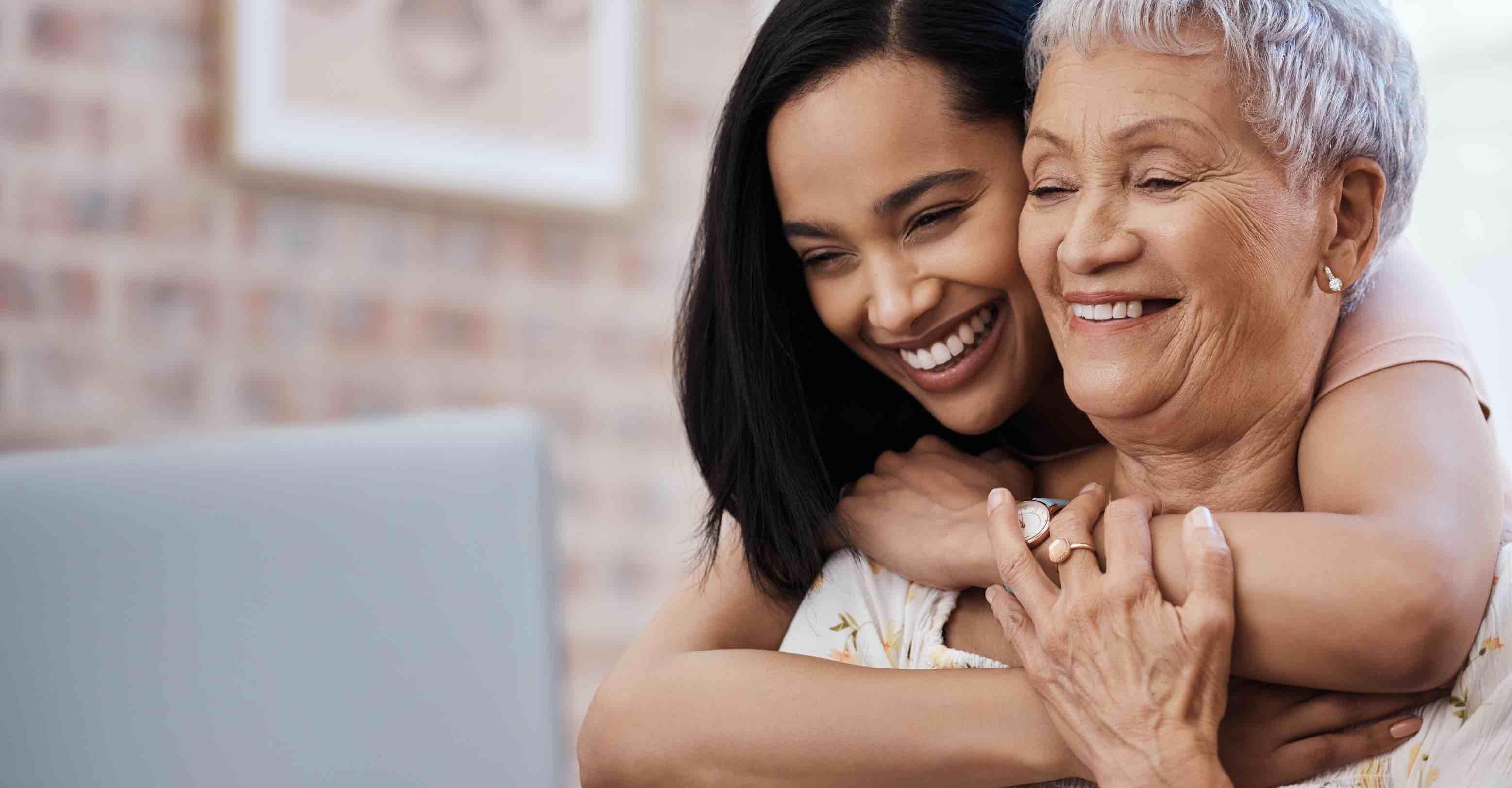 Compare costs, photos & reviews of senior living and care options near you.
Questions?
Call to speak to one of Caring's Family Advisors, or submit a request for more information here.
Costs for Westerwood in Columbus, Ohio
Continuing Care Communities
Continuing care retirement communities (CCRCs) are multi-level care facilities that combine residential accommodations with health services for older adults. The goal of a CCRC is to allow residents to receive the appropriate level of care across a continuum, from independent living to assisted living to skilled nursing care, as their health status changes and without having to move out of the retirement community.
Memory Care
Memory Care is specifically designed to meet the needs of those with Alzheimer's or other forms of dementia. Specially trained staff members assist with activities of daily living (such as bathing and dressing) and provide therapies to slow further loss of cognitive abilities.
Independent Living
Independent Living is for those who desire the feel of a private residence with the amenities and activities available in a planned community, such as fitness classes, game nights, and group excursions. Services such as cleaning and groundskeeping are often available.
Assisted Living
This level of care provides support for those who need help with personal care needs such as cleaning, bathing, and dressing. Residents selecting this level of care are treated to many amenities in a home-like atmosphere, while getting support in their daily lives.
Didn't find what you were looking for?
Caring's Family Advisors can help answer your questions, schedule tours, and more.