The Woodlands of Columbus
5380 East Broad Street, Columbus, OH 43213
Offers Continuing Care Communities, Memory Care, and Assisted Living
Photos of The Woodlands of Columbus
Request Pricing
By clicking "Get Costs", I am providing express written consent to receive calls including automated/pre-recorded calls and automated texts for which I may incur a cost, as well as emails from Caring and its partners. I understand I am not obligated to provide this consent to utilize Caring's service(s). I acknowledge I was able to review the Agreement to be Contacted, Terms of Use, and Privacy Policy. This site is protected by reCAPTCHA and the Google Privacy Policy and Terms of Service apply.
Reviews of The Woodlands of Columbus in Columbus, Ohio
Reviewer#JM092623d
We went to look at the Woodlands of Columbus. The staff was friendly. The facility felt like a hospital room. They need better ventilation. They looked more like a daycare than a community. The dining area was more like a high school cafeteria. It's near restaurants and hospitals.
Provider Response
We appreciate your honest feedback, as we are always looking for ways to improve.
Kathie K.
I am a friend or relative of a current/past resident
The staff are super friendly. They worked hard to get us in quickly. The renovations are looking great! The food and coffee are good. It feels like a warm friendly environment so far.
Provider Response
Thank you so much Kathie. It has been a pleasure assisting to get your family here safe and sound. They are a pleasant couple and appear to be fitting right in. We look forward to seeing you during our community functions. Lorraine
Vanessa
I toured The Woodlands of Columbus for my mom. They seem to have a good staff there. However, I wasn't overly impressed with that one. It is definitely an older facility. They are going through some revisions though, and kind of getting things more modern and up to date. There's definitely a lack of closet space. You get an armoire that comes with the rooms there for a closet, but you don't get separate closets for your linens or separate closets for coats. It is assisted living, so it's comparable with other assisted living that I've seen. I've seen about six facilities now, and admittedly they're somewhat similar in their makeup. The staff is very communicative. Even the director called to see what concerns I had and so forth, and he was very good about following up even though he's extremely busy. I appreciated that. They have a nice community room where they have musical activities. They also have a garden area where their residents can come and garden. Of the two units I was shown, one was in complete disrepair, and the other one had water spots on the ceiling, so I have some safety concerns there.
Charles
They were very accommodating at The Woodlands of Columbus. The facilities were a little dated, but adequate. The Director did an excellent job of providing us with a tour and explaining a number of things. The Director provided us with information, which we didn't ask for, but it was useful information. We looked at studios. There were activity rooms, a dining hall, a general socializing area, and a courtyard. There was gardening that people were able to do.
Greg
The Woodlands of Columbus was nice and clean, and the people were super friendly. They have rooms to care for people, and they were laid out such that everything seemed to be handy and easily accessible. They have things for people to do just to get them out of the room, and they do activities, whether it's physical therapy or craft work or something else. It seemed like an older building, but other than that, everything was just fine.
Provider Response
Thank you for letting us know about your recent visit to The Woodlands of Columbus.
Allison
I am a friend or relative of a current/past resident
We placed my dad at The Woodlands of Columbus. The facility is very homey, calm, and really nice. The staff is really nice. Just this morning, I was talking to his nurse, and she explained everything down to a T of what was going on and what was happening. The communication is amazing and I am happy with it. They do bingo, movie nights, word searches, and group therapies. They also have their own salon. It's like a little community that is really close together. All the meals that Dad has eaten look really good. If you're a family member and you want to eat with them, they invite you to come, and the first meal is on them, which is pretty cool. They visit each resident's room once a week and they clean their rooms and they do the laundry.
Provider Response
Hi Allison, we are very happy to have provided you with such a positive experience! Our team strives to deliver an excellent experience, and are glad you found this to be the case during your visit. If you have further needs or questions, please reach out!
Tim
We chose The Woodlands of Columbus for dad. I met with the director, and I've gone on a tour. I'm taking my dad there today for an evaluation. I liked it the most because they didn't isolate the memory care from the assisted living care. They do a great job of balancing both memory care and assisted living care together. The price point is excellent compared to most. It's an older facility, but they're doing upgrades within the interior. I was pleased with that. The location is convenient, and I felt very comfortable there. I think there's a lot of diversity there, which helps as well. The staff was very personable, informative, and patient. I felt like I was welcome. They have a beauty and barber salon, an activity room, a spa and treatment room, and on-site physical therapy. They have twenty-four-hour kitchen service, meal service, laundry service, and twenty-four-hour nursing care. They have a bathroom and shower in each room.
Karla
The staff of The Woodlands of Columbus was a very friendly place. It was very clean and offered good services. The apartments were very nicely planned. When a new person moves in, they made sure that it's all spotless and updated. They have an activity director that keeps the residents active. There is a beauty salon and on site therapy. I saw them playing cards and some were in the common room watching television and interacting with each other, while another group was out walking. The person who assisted us has been very helpful, as we are planning to move my aunt in.
Grandma D
I am a friend or relative of a current/past resident
Wish I could give them no stars. It is all about the money. They do not care about the residence. I brought up several issue while my mom was there and they want to still charge after she has passed for giving medication, bathing and dressing when she wasn't even their that month. Food is very cheap
Provider Response
We're disappointed to hear of the negative experience you had at our community. We appreciate all reviews, and appreciate you giving us the chance to improve by providing us with this feedback. Thanks for bringing this matter to our attention. If possible, we would like to get more details; please reach out to us at your earliest convenience.
Debra
I liked the Woodlands of Columbus. It was pretty nice. The lady who did the tour was good, and she followed up to see if we have found a place. The rooms were good.
Teresa
The Woodlands of Columbus was very nice, we really liked it, and it was really nice that they went out and made an assessment, and we did not qualify. Ashley has been awesome in helping us, walking us through, and helping us to understand retirement community, versus assisted living and skilled nursing. They were really good. I would recommend it to people. I think they had different things, they had yoga, exercise, and they do different activities. They had an activity room, and the time we were there, there were people mingling around.
JLP
I am a friend or relative of a current/past resident
My husband is in The Woodlands of Columbus. They have been kind and accommodating. My husband is pushing the limits of the assisted living definition, but they have tried very hard to meet his needs, and keep him safe, so I have been really pleased with what they attempted to do for us. Their attitude has been very helpful. The nurses seem excellent. As for the helpers, it's mixed. Some are excellent, and some are just doing their jobs. They tend to be long-term employees, and there's not a lot of turnover, so that's a good sign. The food is pretty good. They seemed to have a well-rounded program. The place is an older facility, but it's kept up well. They paint and put a new carpet in every time a resident comes in. The activities seem to be varied and meet their needs. It's by far the best combination of services and value, so I hope very much to keep my husband here.
PC
The Woodlands of Columbus was very nice and the staff was excellent. The amenities and activities seem pretty standard compared to the other places I saw. The studios were pretty nice.
Jeff
The Woodlands of Columbus was fine, but it didn't seem adequate for us. The rooms were too small, and the meeting area didn't seemed inviting. The lady who showed us around wasn't told that there was supposed to be a tour, but she was accommodating, talked us through, and showed us around. We passed by the dining area, but I wasn't really impressed with it.
wikidwanda
I am a friend or relative of a current/past resident
Hi--my Mama has lived at The Woodlands since June 2015. This place is AMAZING. She has dementia & hearing loss---will be 90 this year. When I eat lunch with her?--WOW. Fruit, Soup, sandwich & sides & ice cream! My Mama eats very well. I have NOTHING bad to say & Have told my Hubby that it's where I wanna live when I get to that point!!
Fran518224
We went to The Woodlands of Columbus, and the place was clean and bright. For their activities, they have social clubs and bingo. The people there seemed nice.
Michelle048343
The Woodlands of Columbus was my favorite place. I liked that it had a higher ratio of men since a lot of these places have mostly women in them. I also liked that they had a huge gathering area for all the residents. While I was there, somebody was playing music in that area, which was very nice. They had a menu but also a la carte items, so they seemed very open to pleasing the residents there and making sure that they were happy with their meals. I liked that there was that flexibility. I also liked the fact that it was a larger community because that would be an opportunity for my father-in-law to meet more people.
Scott211171
The Woodlands was a really nice, very clean facility with friendly staff. It was large, but with my mom's condition, I think a smaller facility was probably a better fit for her. I did like it better, but the location was tough for us, and the price was a little higher than what we can afford.The dining area was big, open, and very nice.
Martha673208
The Woodlands of Columbus's rooms were inadequate and very small -- like college dorm rooms. It was more kind of like a hospital, so I didn't really like that. You choose the bedroom, and if you need assistance, they will add that on as a package.
David H.772558
We visited The Woodlands of Columbus. The staff was very friendly. The place seemed clean and well designed. The price was very reasonable. At that time, they did not have any space for two people. Everything was fine. There were lots of activities going on. The dining area was very nice.
James305156
The Woodlands was extremely nice. The young lady who gave me the tour was extremely helpful and, in fact, gave me some additional information for the VA and a possible attorney that I might check into regarding long-term care situation. Very nice facility, and it was price more reasonably. It was also a private facility and would not be one that would handle Medicaid.
Denise246862
The rooms at Woodlands of Columbus were bigger, so that's a plus. Everything was good there as well. I took a tour and talked to one of the staff members who was very knowledgeable and very nice. This one was a little more expensive, but they actually have bigger rooms. They had a bunch of stuff like Karaoke night and Bingo, and they do trips. They had their calendars full of different things they did whether it was within the community or they'd take them out somewhere, but there are a variety of things to do. Their dining room was almost like a restaurant, and it was nice.
Don158725
The Woodlands of Columbus was fine, calm, and peaceful. I didn't see a room because they didn't have anything available. The young lady that took me around was very nice. They had a library and common areas outside including a little park and gathering place. For lunch, you can order different sandwiches. The dining room was clean and had assigned seating. Their menu was a little bit varied but not very much.
Kay115575
The Woodlands was very nice, and we really liked it. The lady that toured us was very knowledgeable. I felt that my grandmother would be well taken care of in there, and she had a lot of good information. The rooms and apartments were adequate and clean. I think that my grandmother would feel at home.
ER547683
The experience at the Woodlands was very good. The staff was comparable, kind, gentle, and efficient. The rooms were adequate, and the dining area was very good. They had traditional games and a library for recreation.
Caring72283150
I think it was on a Sunday morning when we were at Woodlands. I'm sure they had activities but I don't recall seeing any. The individual that gave us the tour was the only staff person. The rooms were very nice, they were spacious enough. We walked through the dining room, there were just a couple of tables occupied at that time.
Caring73354250
Of the places I've visited, Woodlands was probably the best one and it wasn't much more expensive. The room I looked at was very attractive and it had a nice front view. I liked the cathedral ceiling because it gave an impression it was bigger. I wasn't too crazy about the kitchen. Under the sink, it had a little curtain like thing, I didn't like that. That was very old fashioned.
cdonered57
careing,and clean,great food,patient facility folks,typed words don't get the feeling across,verbal words or visit,all is explained in presents.. just love them.
Rick E.
I am a friend or relative of resident
My Father has lived at the Woodlands on E. Broad Street for almost 2 years., The Staff ,what can I say... there Great !!!! Carol, Ashley, Christy , Candy ... All Do AAA+++ Jobs ...... This place has a very Uplifting Vibe when you enter the place, the Food, Care and treatment of the Residents are all first Rate !!!! They make a very difficult job look easy........... God Bless You Guys at the Woodlands!!!
Services and Amenities of The Woodlands of Columbus in Columbus, Ohio
About The Woodlands of Columbus in Columbus, Ohio
Discover a vibrant yet relaxed lifestyle at The Woodlands of Columbus, where residents can explore a full calendar of activities while enjoying modern-day amenities and convenient services. Our Columbus, Ohio, community offers Assisted Living and Memory Care services. From our thoughtfully designed studio and one-bedroom floor plans to our myriad of recreational and social opportunities, residents may just find that we have thought of everything - including housing an onsite aviary. Our residents take comfort in safety features such as emergency response systems and assist hand rails in bathrooms and appreciate wall-to-wall carpet and 2-inch mini-blinds for coziness and privacy. Our caring and professional staff provides a helping hand for residents who may appreciate some assistance with the activities of daily living. You can be assured that The Woodlands provides the quality care that will allow residents to remain as self-reliant as possible while living in a supportive environment. Residents have the freedom to participate in numerous community activities or venture off to downtown Columbus for its many dining, shopping and recreation opportunities.
Frequently Asked Questions
Help seniors by writing a review

If you have firsthand experience with a community or home care agency, share your review to help others searching for senior living and care.
Request Pricing Information
By clicking "Get Costs", I am providing express written consent to receive calls including automated/pre-recorded calls and automated texts for which I may incur a cost, as well as emails from Caring and its partners. I understand I am not obligated to provide this consent to utilize Caring's service(s). I acknowledge I was able to review the Agreement to be Contacted, Terms of Use, and Privacy Policy. This site is protected by reCAPTCHA and the Google Privacy Policy and Terms of Service apply.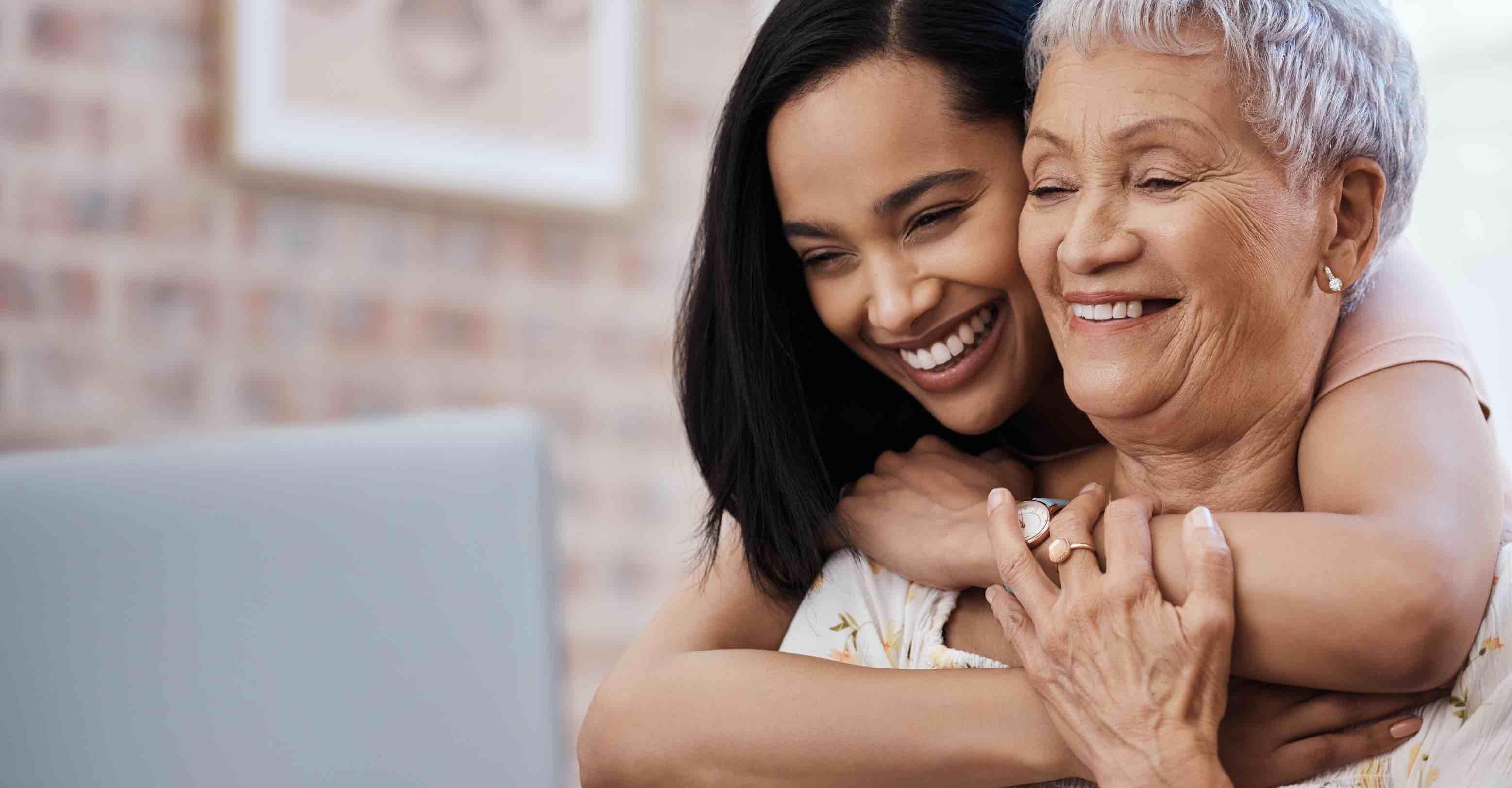 Compare costs, photos & reviews of senior living and care options near you.
Questions?
Call to speak to one of Caring's Family Advisors, or submit a request for more information here.
Costs for The Woodlands of Columbus in Columbus, Ohio
Memory Care
Memory Care is specifically designed to meet the needs of those with Alzheimer's or other forms of dementia. Specially trained staff members assist with activities of daily living (such as bathing and dressing) and provide therapies to slow further loss of cognitive abilities.
Assisted Living
This level of care provides support for those who need help with personal care needs such as cleaning, bathing, and dressing. Residents selecting this level of care are treated to many amenities in a home-like atmosphere, while getting support in their daily lives.
Didn't find what you were looking for?
Caring's Family Advisors can help answer your questions, schedule tours, and more.