Brookdale Trillium Crossing
3500 Trillium Crossing, Columbus, OH 43235
Offers Assisted Living and Independent Living
Photos of Brookdale Trillium Crossing
Request Pricing
By clicking "Get Costs", I am providing express written consent to receive calls including automated/pre-recorded calls and automated texts for which I may incur a cost, as well as emails from Caring and its partners. I understand I am not obligated to provide this consent to utilize Caring's service(s). I acknowledge I was able to review the Agreement to be Contacted, Terms of Use, and Privacy Policy. This site is protected by reCAPTCHA and the Google Privacy Policy and Terms of Service apply.
Reviews of Brookdale Trillium Crossing in Columbus, Ohio
4.9

4.9

5.0

4.0

5.0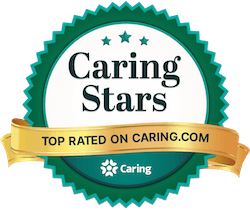 Lindsey
I am a friend or relative of a current/past resident
My friend is now at Brookdale Trillium Crossing. I like the facility. I like the entranceway in that it opens up into the dining room so that there's kind of a sense of community there. I like the fact that she had only been there about three weeks, but the person at the front desk called her by name when we walked out. She's in assisted living, and one of the assistants there wanted to make sure that my friend knew that if we were leaving, we needed to sign back in. She had left before with someone else and didn't sign back in. So, I thought that was good that the person on her floor brought that up to her and walked back and showed her where the back door was if she wanted to go out the back way. She asked my friend if she had a fob so she could get in the back door, and my friend did not, so she said, 'Okay, I'll make sure that you get one.' To me, that exhibited that they were keeping a close eye on her whereabouts as they should. My friend's apartment is accommodating some of her furniture that was pretty big. The ceilings are fairly high. Even though it's only a one-bedroom apartment, the ceiling gives you the feeling that it's much larger than it is. The bathroom is a nice big size. She has a full kitchen. Her furniture seems to fit in there pretty well. My friend is still unpacking, but I thought that was pretty good. For activities, I know they have a pool, but it was not open at the time because they were doing something to it. My friend likes the fact that they go out shopping every Wednesday and she can get on a travel van and go with whoever else is going shopping, and she can go to the local stores. I like that. She likes the selection of food, and she's very picky. She likes the food, and of course, that's important. She has the option to bring it back to her room, which she is doing because her room is pretty close by. I know she's doing an exercise class, too. So, I was very happy that she was getting into that right away.
Nell
Brookdale Trillium Crossing was just too big for my father. He needed something smaller, but it was a lovely community. The staff was very helpful, very pleasant, friendly, and very gracious. They provided a lot of good information. The only concern was simply that it was just too big a facility. My father's visually impaired, so it is very difficult for him to learn a new facility that is large. Their menu was phenomenal. It was filet mignon every day, if you wanted. My father is more of a plain food person, liked mashed potatoes and gravy. He likes simpler meals, and it was just a little over-the-top for him. The other issue was that he couldn't cut the food. They had very good food, but the problem was it was too complicated for him. They had singalongs and different levels of activities that people could participate in, depending on their level of interest. With my father, his visual limitations prevented him from participating in some of the activities. It was just a little bit pricy and a little fancy for my dad.
Marcia
I am/was a resident of this facility
I have moved into Brookdale Trillium Crossing. They are very friendly, their food is excellent, and they have a lot of amenities. They have just about everything, an indoor pool, happy hour every Friday afternoon, movies in the evenings, all kinds of entertainment and things to do. I haven't participated, but I'm just getting used to it. The food is excellent. It's a very friendly place, and I think I'll be happy here. It just has almost everything you could ask for. The facility is lovely. They offer everything I would be interested in. They have a pool, library, sewing, painting, they have everything you could ask for. I'm looking forward to swimming and doing some day activities. In terms of value for money, you couldn't ask for better. So far, I'm very pleased with being in this situation. I am not happy about being in a retirement home and leaving my home, but this is about the best you could ask for.
Ray
What really impressed us about Brookdale Trillium Crossing was when we went into the entryway, there were people walking around. Some of them were on crutches, with wheelchairs and walkers, while the other places we visited were kind of deserted and people weren't conversing or talking to one another. So, that made this place kind of a nice and comfortable place to get into right at the beginning. The staff we met were very courteous and professional. They answered our questions in such a nice way. We walked into a two-bedroom and it was a little more spacious than the other places we visited. The living room and the bedrooms were a little larger. The only drawback was the laundry facilities. There was no washer-dryer in the room, but on every floor there was a laundry room where you could take your clothes.
Virginia
Brookdale Trillium Crossing had a beautiful building and very nice amenities. They included a pool, an exercise room, and community spaces. The gal was very professional and patient. She had a good understanding of what people's needs are, the residents, and their families.
Holly
I toured the independent living side of Brookdale Trillium Crossing. They didn't believe that my father-in-law needed the assisted living and that their assisted living options were limited. It's very immaculate and by far the largest place that I toured. They have a large amount of staff members. The apartment that I saw was on a higher level and it was set up very similar to the apartment that I live in now. When you walk in, there's a galley kitchen, and then past that is a large living room. It was spacious, but it wasn't decorated or anything. The person during the tour seemed friendly and personable. They showed me the different activities they offer. They have a library, a pool, a store, and a bar where they do happy hour and entertainment.
Reviewer
I am/was a resident of this facility
Brookdale Trillium Crossing was first class. The food was excellent. They had everything you could possibly want, like a huge library, a huge movie room, a huge workout facility, and an indoor swimming pool. Our room was wonderful, very clean, and large. It was perfect for us.
John M
Our tour of Brookdale Trillium Crossing was very good. It was by far the biggest facility that I saw. I saw several people, including visitors and residents. It was quite an active place. The lady showed me different rooms on different floors. She was very nice. The place was being updated and they're putting in new carpeting and redoing the exercise room. I saw the dining area, which was a pretty plush cafeteria.
Senita
Brookdale Trillium Crossing was small, so it's not overwhelming for my grandmother. It's nice and clean. They had different church services. Housekeeping is part of their package, which is good. They take the residents out on trips, and they serve breakfast, lunch, dinner, and snacks.
Jean630630
I am/was a resident of this facility
Brookdale Trillium Crossing is fine. We have little problems with the maintenance department since they haven't done the things they promised to do yet, but that will get straightened out eventually and get done. We haven't taken part in the activities yet, but I understand they're quite nice. The food is excellent, and they have a pool. We're comfortable. It's a beautiful place, and the staff is excellent. The dining area is lovely and very well run.
Kathy685170
Brookdale Trillium Crossing had a large welcoming area when you walk in the door, and everybody was very friendly. It was very clean. We actually had lunch there, and it was very good.
Jennifer371173
I am a friend or relative of a resident
The impression at Brookdale was very good. We just put my mother there, and I spent every Friday night there with her. The food, the environment, and the activities were good. However, it's a bit challenging to move around as it's a 5 floor facility, but I think it's good for her to have to move about. The staff is very courteous and friendly. The extracurricular activities are excellent. My mom was able to fit in relatively quickly; they have buddy system, which is excellent; they paired them up with a senior buddy -- some kind of a companion along the first month I believe.
Anonymous108748450
I liked the location of Brookdale Trillium Crossing. It was very serene with a creek running right next to it and nice walking paths.
Mark I.
I visited Brookdale Trillium Crossing, and it was very nice. The staff was friendly. The apartments were of average size and very nice.
CC2
I am a friend or relative of a resident
The activities at Brookdale Trillium Crossing (formerly Trillium Place) are really nice for my grandmother. They have an aquatic class and an indoor pool that they do three times a week, an exercise class, ceramics class, and they have a happy hour, and that really helps her get to know people. Everyone knows her name. I like the staff. They are really good, and they seem to care about the people there. She is in a private studio room, which is really spacious and is the best size for her. She likes the food a lot, but she wishes that there's more variety. They have bingo, a piano player, and kids from the high school come in and sing. I like how the people interact with one another there.
Buckeye 1
I am a friend or relative of resident
My mother was in Trillium for almost a year. All in all, it was pretty nice and food is good. The weekday nurses are much better than the weekend nurses. Aides come and go and families just have to stay involved at all times. Some were very good and others not. My biggest issues were regarding communication and trying to talk to a nurse. They would good about calling me for a Dr. order, but if I had questions and needed to talk to someone it was not easy. In a year, mom never had anyone take her to any activity in the building even though I requested it, like crafts once a week. I had a very good relationship with a previous RN supervisor, but when she quit, sending emails or leaving messages was an exercise in futility. emails were never answered and calls never returned. It was obvious to us that the current RN does not like her job much. Mom passed away Sept/2015 and we have yet to hear a peep from anyone at Trillium with any condolences. My recommendations for Trillium is that an RN?specified case manager needs to be a whole lot more involved in communications with families and assessment of the resident every day or so. If you do not have someone close by to monitor your loved one on a daily basis, this might not be the place for you.
Caring113074950
Brookdale Trillium was very homey to luscious decoration halls, dining rooms, grounds, walkways. It was by far, the best looking. The staff was very friendly. The lady that was supposed to meet us was on maternity leave or something, but they were so very friendly, and they provided a nice meal. They had excellent food. They hired a very good cook at one of the five-star restaurants here in Columbus. They had on-site therapist and I saw someone working in the therapy room. In the beauty shop, someone was having a pedicure. There were activities, but there was no one at the pool. The facilities and the programs impressed me. They went out weekly and they provided transportation. It looked like pretty quality and caring place. Also, I knew people that had been there as residents, and they always spoke highly of it. It was a good facility.
Caring109472450
The staff was very informative at Brookdale Trillium Crossing when I visited the place. They were very helpful. Their rooms were warm and spacious. On Friday's, they have happy hour. They also have swimming and dancing. They have a library as well as an entertainment room. With their food, it looks like they have a good variety.
Donna108938950
I had an appointment at Brookdale Trillium Crossing (Trillium Place), and the person I had the appointment with never showed up or never called me. They did not even know I was coming. The rooms were clean and adequate. It was very institutionalized.
Provider Response
Thank you for taking the time to provide us with your feedback.
Caring107133250
Brookdale was a very nice place. I had two friends there, and I would recommend it. They apartments were very nice. I had been in a one-bedroom and two-bedroom in the assisted living part; they always paint it every time somebody moved in.
Evelyn15
I am/was a resident of this facility
Brookdale is very nice. They have music, a place to exercise, and a swimming pool. They have nice grounds, and it is walking distance to a small shopping center so you can walk there. The rooms were very nice; you can get assisted or independent living. There are doctors -- if you need them -- that can take your blood pressure. They have very good food here. They have a chef, and he does very unusual food for us to eat. There are a lot of things here for more older people, and I am the youngest one here.
Becky32
We went to see Trillium Place, and it was a very nice place. The staff gave us a lovely tour and gave us great detail with regards to their activities. They were very compassionate with my mother-in-law. They were very sweet and kind, and I was very impressed. The rooms are very beautiful and very spacious with large closets. They have a nice bathroom where you can walk into. They have different activities like they were having a reading group while we were there. They have a beauty salon and a big library. She invited us to lunch there that day, and it was a restaurant setting with six entrees.
Betty102389950
I am/was a resident of this facility
I'm at Trillium Place, and it's a very good place. We chose it because it had a pool. The food is good. The staff are wonderful. They treat us very well, and they check on you everyday. My room is adequate. I have a living room, bedroom, a walk-in closet, and a kitchen. They have exercises, water activities, bible study, and a book club. They have a nice library. I go down to dinner everyday. We were quarantined when there was so much sickness here, and they brought the meals up to us. It's really a wonderful place.
Carole16
Trillium Place was very welcoming and pleasant, and they were very willing to work with us as to what our needs were. The studio apartments and the one-bedroom apartments were of a nice size. It was affordable in terms of the range of the places that I visited. The staff were very friendly, answered all my questions, followed up with me by phone and by written notes, and called back a couple of times just to see if we had made a decision. They seemed to know the different residents. I saw people in the dining room conversing, people coming and going in the lobby, and people were playing cards in one small area. There were shuttles and taxi cabs. I saw a lecture type thing or some information program going on in one of the community rooms. My concern was the fact that they did not have any type of continuous care where you could age in the same place. The other thing troublesome to me was the fact that if you were to outlive your money, you would have to find somewhere else to go.
Jean97431750
The Trillium Place was very nice and lovely. I liked everything about it, but my ex-husband did not. He thought it was out of his class. They have a swimming pool, library, computer room -- everything. The staff was very nice, and the sanitation was great. The food was excellent.
Cathy100023950
Trillium Place was very nice. I thought it would make a wonderful fit for my mother-in-law, but she said no. I was impressed that it was very clean.
Buttface
We have close friends who are residents there. Recently one of them fell down. When his wife called for help she was told there was no one available. The girl at the desk went to their room and tried to help him up but she was a small person. Between her and the wife, a 90 year old, they were able to get him into a chair. That to me is unacceptable. There should always be someone to help if a resident falls, even though they are in independent living. Also, they tell me that the food is not good at all and that the laundry room is not clean. I think they are sorry they chose Trillium.
Provider Response
We appreciate you sharing your concerns with us. Please be assured that the safety and well-being of our residents is our first priority and we share their concerns as well as the concerns of their families and friends. We will share and review your feedback to better serve our residents in the future.
Caring1269
My parents knew about Trillium Place because some people that go to their church live there, so that was how we chose to look at it. We were only there for a few hours, but it seemed very nice, the rooms seemed nice, the staff was friendly, and it seemed like a good place. The rooms were a decent size, they were clean and updated, so that was nice, and the facility had a lot of nice features too. There were grounds to walk around. We got to eat there and the food was good.
Richard70773050
I am/was a resident of this facility
I have been in Trillium Place for three years now. This is a nice, upscale place, well decorated and clean. It has nice apartments, and the food is good. The staff seems competent. However, I just don't like the activities that they have here, and I am bored to death. I am looking for a place with more activities.
Caring66184550
Trillium Place is very, very nice. It was on the higher scale of cost, and I was not clear as to whether they could accommodate his needs. They have activities, but they seem to be more directed towards a more independent patient. The facility looks very bright and cheerful. It's very nice and well kept.
PowellLibra
My mother lives there and I found this site while looking for other places to move her. She's in AL and we've been complaining about low/poor staffing ratio since last Sept. With the price she's paying, there is no excuse for her and others to have to wait 45 min. to have assistance to go to the bathroom. Do not recommend.
Provider Response
Thank you for taking the time to share your concerns about Trillium Place. The safety and well-being of our residents is our first priority and we share their concerns as well as the concerns of their families. We apologize for disappointing you and would like very much for you to call us at 877-400-5296.
Carol82083150
Trillium Place is a very lovely facility. The place is huge. They had everything. You name it they got it. At $4,120 for one bedroom, one bath apartment it was a country club already. I was able to go to one of their marketing lunches and the food was good. The staff was great, but it was almost like being in a beehive. There was so much activity going on. It was very noisy and busy. They had so much stuff going on and I'd be worn out by noon. I am just getting over the loss of my husband so I like a place that is quiet. They are also very expensive and way out of my budget. And also I'm not going to pay extra money for a swimming pool, a billiard and card room. I was glad that I visited this place because it gave me a good comparison. I just couldn't believe anybody would spend that amount of money to go under retirement. It was beautiful but I didn't feel comfortable there at all.
Provider Response
We are sorry to hear your tour of BrookdaleTrillium Crossing did not meet your expectations. We want to thank you for taking the time to visit and provide feedback. Our staff is committed to providing the highest-quality service and care and we will share your feedback with our management team.
Caring72066850
Trillium Place was a very nice facility. I was looking for a place for my brother at the time I visited this place. The staff was very helpful and very pleasant. The amenities that they have are just about everything we're looking for. The price was the only throwback there.
Bob36
I enjoyed my visit at Trillium Place. The physical appearance of it was very nice and very pleasant. I was very impressed with this place. They're very clean. They met any expectations that I might have had. It looked good to me. The rooms that they have were about the same as with the other facilities I visited. When I got there, I didn't see any of the residents doing any activities. It may have been because everybody was getting ready to go to lunch.
Lizzy143
Trillium Place is all high-rise. They do have elevators though. Their apartments are very nice; however, they did not completely refurnish them for their new residents. They would paint but if the carpet is in good shape, they would leave it. So if you moved in with that same old carpet and it needs to be replaced, that would be your responsibility not theirs. I just have a problem with that.
Kathi2
The visit at Trillium Place was very professional and very nice. We liked what we saw. The place was bright and sunny, it had a good feeling about it. We took my mother-in-law over after our initial visit and she liked the people that she talked to. She also liked the rooms. They had us stay for dinner and she was impressed with the wait staff and how the dinner went.
Caring060601
Trillium Place made a good impression when I visited this facility. It was big. It got a semi-pool and a hot tub, which is something that we like. Also the staff were all helpful. But because my wife likes nature, it might have been better if they have a park close by or around the vicinity where we can have our walks.
Ava4
Trilium Place was excellent. They have a dietitian that makes meal for the needs of the client. However, it was farther away from all the things that I need. It's on the edge of the city.
joe223
I am a friend or relative of a resident
This facility was very nice and well-kept. The staff and the managers were very friendly and it seemed as if the seniors were happy. The facility is located next to several busy streets however which made getting in and out a bit difficult. The employees seemed very nice and were happy to be there. Also should be noted that there is plenty of information for new members or those who are trying to become members or compare facilities. All and all it was a nice well-kept place with a-lot to offer.
peter sean
I was looking for a facility for my Grandfather and visited certain facilities including Trillium Place. It is a beautiful facility with amazing grounds and well groomed staff. The staff is competent and goes out of their way to welcome you and aid you in any way possible. They encourage the residents to maintain a strong sense of freedom and independence without worrying about the inconveniences of managing a home. The many luxuries available to residents of Trillium Place include a beauty salon, fitness center, a movie theater, and scheduled transportation. Their restaurant-style dining hall meals are specially designed and prepared to meet the needs of residents. The rooms are beautiful and all of the common areas are clean and well decorated. This is a must see facility. The food is outstanding, with a whole menu of choices available for each meal. The facility is little costly in terms of food. The facility also allows small pets like birds, cats and dogs. The atmosphere is neat and tidy with lush green lawns. Five star facility which is recommended for family members.
Services and Amenities of Brookdale Trillium Crossing in Columbus, Ohio
About Brookdale Trillium Crossing in Columbus, Ohio
Brookdale Trillium Crossing provides a full range of choices for today's seniors. Choosing a senior living community represents a lifestyle choice and we understand that our residents are choosing much more than a comfortable living environment to call home. Our Brookdale community delivers Inspired Independent Living, with the promise of Exceptional Experiences Everyday. In choosing this community, our residents have made a conscious lifestyle decision designed to deliver enhanced opportunities for pursuing health and life fulfillment through the exceptional services, amenities and opportunities we offer. And, our residents can rest assured that as their needs change we provide a variety of ancillary services and a Personalized Assisted Living environment that encourages our residents to continue to live as they please while respecting individual preferences.
Our Optimum Life® and Celebrations programs provide an all-encompassing way of life that touches the lives of our residents, their families and associates alike. Optimum Life® is a journey of self-discovery including services, features and benefits that allow each resident to pursue their peak level of health, wholeness and fulfillment while balancing six key dimensions of personal wellness: emotional, intellectual, physical, social, spiritual and purposeful. As part of Optimum Life® we encourage our residents to celebrate life each day. Inspired dining and vibrant lifestyle activities come together in our Celebrations program filling the monthly calendar with themed experiences, special events and group activities that highlight different cultures and cuisines in a common venue of camaraderie.
Help seniors by writing a review

If you have firsthand experience with a community or home care agency, share your review to help others searching for senior living and care.
Request Pricing Information
By clicking "Get Costs", I am providing express written consent to receive calls including automated/pre-recorded calls and automated texts for which I may incur a cost, as well as emails from Caring and its partners. I understand I am not obligated to provide this consent to utilize Caring's service(s). I acknowledge I was able to review the Agreement to be Contacted, Terms of Use, and Privacy Policy. This site is protected by reCAPTCHA and the Google Privacy Policy and Terms of Service apply.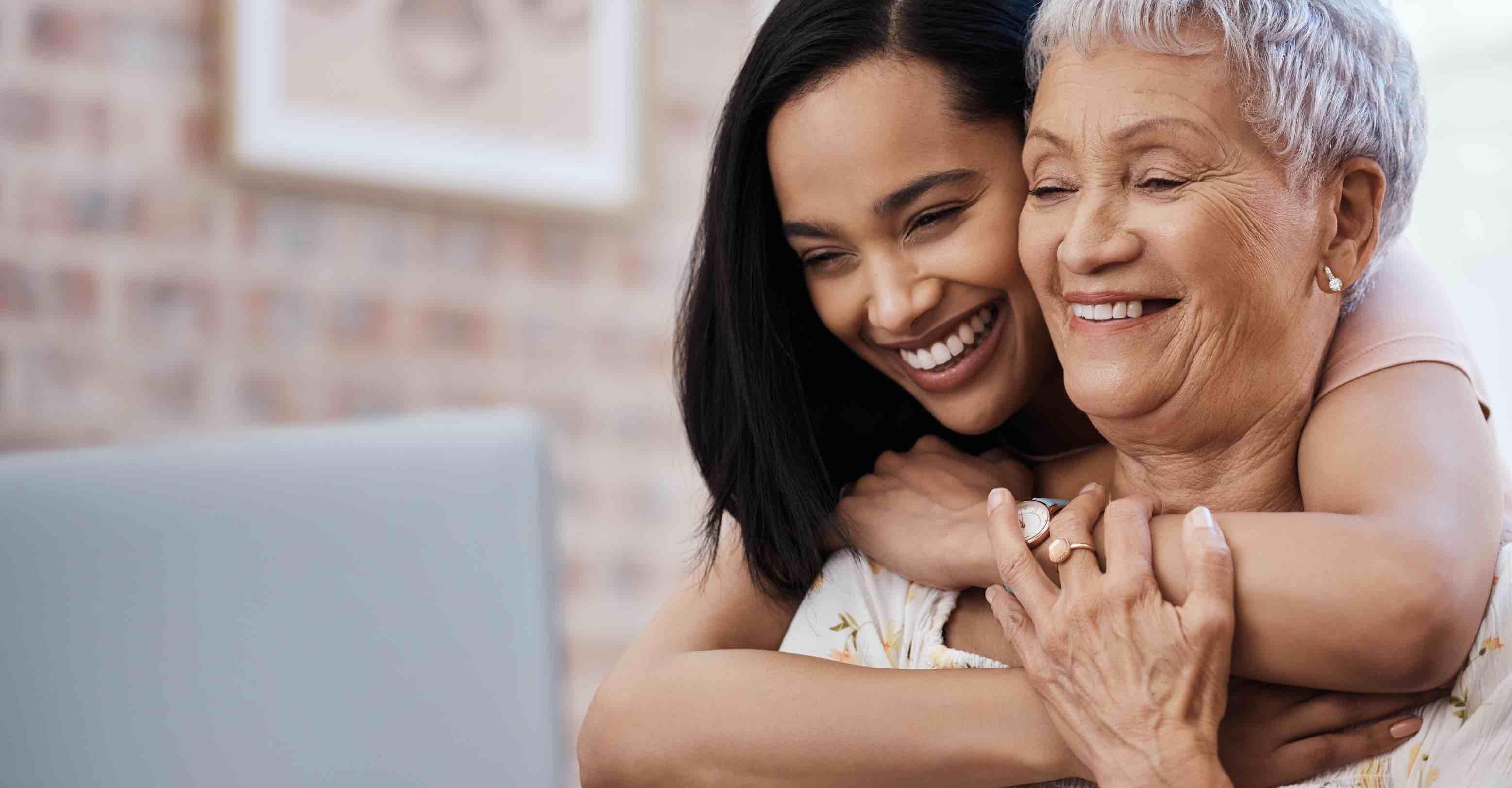 Compare costs, photos & reviews of senior living and care options near you.
Questions?
Call to speak to one of Caring's Family Advisors, or submit a request for more information here.
Costs for Brookdale Trillium Crossing in Columbus, Ohio
Assisted Living
This level of care provides support for those who need help with personal care needs such as cleaning, bathing, and dressing. Residents selecting this level of care are treated to many amenities in a home-like atmosphere, while getting support in their daily lives.
Independent Living
Independent Living is for those who desire the feel of a private residence with the amenities and activities available in a planned community, such as fitness classes, game nights, and group excursions. Services such as cleaning and groundskeeping are often available.
Didn't find what you were looking for?
Caring's Family Advisors can help answer your questions, schedule tours, and more.