Niagara Rehabilitation and Nursing Center
Offers Nursing Homes
822 CEDAR AVENUE, Niagara Falls, NY 14301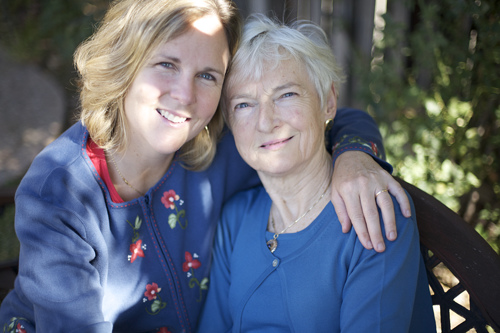 Reviews of Niagara Rehabilitation and Nursing Center
Nursing Home Reviews for Niagara Rehabilitation and Nursing Center
September 14, 2017
I visited this facility
Adequate Service for the area
July 09, 2017
I am/was a resident of this facility
I was there after surgery on my leg . I'm 57 and what I saw and went thru, well all I can say if you hate someone make sure you send them there. My daughter had to rescue me out of there after only a week...any longer I would have been injured (fallen out of bed and no one to come or become ill c-diff because I would be left on the bed pan- a used one left in room- or not get one where I would have to call the security desk to call up to the nursing station since it was rare for them to answer the call light.. I feel so very very sorry for those who are still there :(
February 03, 2017
I am a friend or relative of a current/past resident
If I could rate it a minus 0 I would. My grandmother is in this place. It's disgusting it always smells like urnine they never clean the floors always dirty the workers are so rude all look like drug addicts. They steal stuff that is bought for the paitents by their family. They never change the residents. I always see This one black male soaked and the nurses ignore it even when. I tell them he needs to be charged. I have seen other residents be harassed there and nothing done. It's a disgrace of a place needs to be shit down
January 06, 2017
I am a friend or relative of a current/past resident
If I could give 0 stars I would. There are a small handful of caring people there, the rest couldn't care less. Today I removed socks from a family member resident, sent there for rehab only, that had not been changed in a week since I had last seen him. Dried urine stuck the sick to his skin. His skin excoriated from not having proper incontinence assistan've. Multiple falls. Awful, awful place.
September 01, 2016
I am/was a resident of this facility
I was a rehab patient there. The staff, not all, but most broke HIIPA Laws. I was told why other patients were there. I also had many problems receiving my narcotic pain med. I was told it was given to me, when it wasn't. After asking for a full investigation, I was treated very poorly. I ended up leaving before my scheduled date. There is staff there that truly cares about the patiens but upper management does nothing to fix any of the problematic staff. Their reasononing is due to being undet staffed as is.
December 02, 2015
I visited this facility
This place is the worse nursing home- First my uncle was up there- He fell, had stuff missing- He was there and not too bad, but died very quickly- My mother in law is now up there- She has sat in her own diaper for two hours while is was soiled- We had to go up there at 1 AM to change her diaper, and the nurses were so rude- I have heard nurses state I hope the call is not bad, when a patient calls for help and another nurse said "it is only bad if you answer their call" My mother in law has congestive heart failure and her legs are terrible- They refuse to help her-make her wait hours to go to the bathroom, and this place smells so bad- I have worked in other facilities and I never smelled something so bad in my life- We are working on getting her out of here- They refuse to bath her- refuse to give proper care- She almost died up there, and she is only here for rehabilitation- This place needs to be shut down- Worse nursing home ever- The care is poor- staff is poor- and nothing is being done- our next step is contacting an attorney- If we cannot get her out of here- The same thing will happen to her as my uncle-
May 01, 2014
I visited this facility
This has to be the worst place ever I hate having to go see my mother here but everywhere else is so expensive. The workers are always so rude and nasty the place is never clean and they give poor care to the people who live here they barley change her diaper or bath her but once a week her room is always so dirty things go missing from her room they take things that are provided by family for their own use. Just a horrible place
September 06, 2012
I am a friend or relative of a resident
Right now, my mom is in Niagara Rehabilitation Center. I would not recommend this facility to anybody. The biggest thing is it smells in there. And I understand with nursing homes they do occasionally have smells. They have their few good ones in there too, but once they thought somebody important is going to come see her, they make sure there were no cords on the floor where you could trip over them, and that she was taken care of. Mom's been there since March, but she doesn't want to move either. The one place that she wanted to go into, they have a 5-year wait. They're very much in demand and they're very nice place and everything. If we move her into another place, then her friends can't come visit her, so she doesn't want to leave.
See all Nursing Home reviews (8)
See fewer reviews
---
About Niagara Rehabilitation and Nursing Center
Niagara Rehabilitation and Nursing Center is a senior living provider in Niagara Falls, New York that offers residents Nursing Homes. Contact Niagara Rehabilitation and Nursing Center for more details on services and rates.
---
Map of Niagara Rehabilitation and Nursing Center
---