The Bristal Assisted Living at East Northport
Offers Assisted Living, Independent Living, Adult Day Care, and Memory Care
760 Larkfield Road, East Northport, NY 11731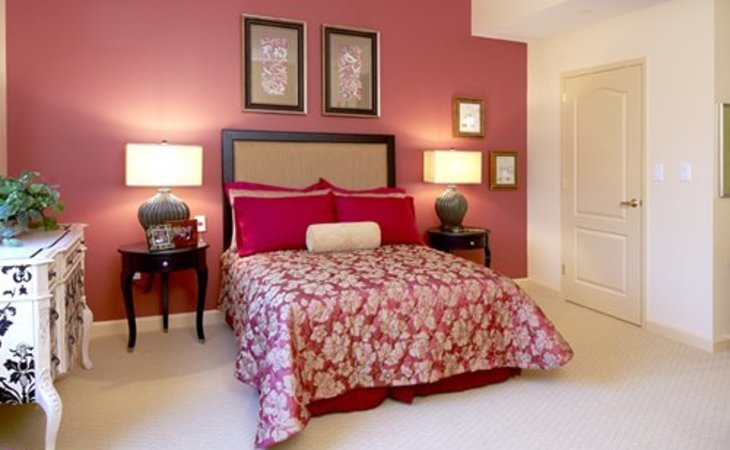 Top Nearby Assisted Living
---
Reviews of The Bristal Assisted Living at East Northport
Assisted Living Reviews for The Bristal Assisted Living at East Northport
March 15, 2021
I am a friend or relative of a current/past resident
The Staff is extremely helpful, kind and conscientious.
June 06, 2018
I visited this facility
The dining area in Bristal at East Northport is clean, nice, and has a great selection of tasty food. They have wonderful activities and a nice variety of religious activities, card games, and trips on the bus. The staff membes are great, caring, nice, and professional. Thei accommodations are 50% larger than everyone else, be it a studio, a one-bedroom or two-bedroom. Some of their amenities include a children's playroom, a theater, a doctor's office on site, golf course, swimming pool, and so on.
May 29, 2017
I visited this facility
The Bristal is a lovely facility. It's very updated. They seemed to have activities and socialization for the residents. The dining area was nice, the rooms were nice, but it is costly. The food looked really good. It looked like they keep the people engage. The facilities were lovely, and the bedroom was lovely. They have a library, they have movies, physical activities, like exercises, and music, so they keep everyone stimulated.
March 29, 2017
I visited this facility
I was sorry that the Bristal at East Northport didn't have room for my husband at the time of my visit. He definitely would have gone in there had they had the availability right away. I met the sales manager, and he was extremely nice. In fact, after I have spoken to him and told him that I had made the decision to place my husband in New Jersey, he told me to call him at any time if I need to talk to anybody or if I needed some help, which I thought was extremely nice and very caring. The place was very clean.
December 30, 2016
I am a friend or relative of a current/past resident
This place is top notch. My father moved in a few months ago and loves it. The staff is genuinely friendly, and helpful. He' quickly made friends with other residents, and loves telling people about his new place. From my stand point, the cost is well worth the piece of mind of knowing that my dad is in a clean, safe environment, and that there's always someone around if he needs any help.
December 29, 2016
I am a friend or relative of a current/past resident
Making the decision that it is time to leave your home and seek assisted living options, is a major life decision. For my parents, it was a decision that needed to be made quickly due to health concerns. From the moment we entered the Bristal, my parents felt welcomed and valued. Each and every staff member we encountered was warm and genuine. A year later my parents are settled, acclimated, and enjoying their new home and community. I am very grateful to the Bristal for making this transition as smooth and positive as possible.
December 13, 2016
I visited this facility
The Bristal Assisted Living at East Northport is close, and I want my sister to live closer to me. After visiting, I wanted to live there. The staff member was incredibly accommodating and invited my sister from Massachusetts to come down. I went back with her, and she fell in love with the community. The staff was extremely accommodating. I love the community and the services that were provided. I thought it was a beautiful place. I felt welcomed and felt it's a place where I would want to live if I needed assisted living. It was an extremely positive experience.
November 21, 2016
I visited this facility
We loved The Bristal Assisted Living at East Northport. It was near our daughter, and she would be able to come and have meals with us when necessary. The food was excellent. It was clean. The people there seemed very nice. They had everything for activities. They had happy hour. They had line dancing, exercise, and bus trips to the store. Sometimes, they went to the theater. I just loved it. It had everything that I would expect in an assisted living. You could bring your own furniture -- which I though was great. They served breakfast, lunch, dinner, and snacks. You could have -- on doctor's permission of course -- a drink of your choice.
Provider Response
Lorraine, Thank you for taking the time to write this lovely review. The staff really appreciates when they are recognized this way. We're thrilled to hear that you're happy with your experience living at The Bristal.
April 22, 2016
I am a friend or relative of resident
At a certain point in life, it is extremely important to make sure that your loved ones are safe, cared for, properly fed, have access to medical care and have their medications properly administered so that family can have the peace of mind to carry on their lives knowing that their loved ones are in a safe environment. The Bristal provides such an environment but it has proved to provide much more. It provides your loved one companionship that may have been missing, activities if they choose to get involved, entertainment, and trips to get a change of scenery. But most importantly the people who work at The Bristal are a unique group of professionals. They truly befriend and care about the residents and do not treat them as if they were part of an institutional setting but rather that they are home. Our family is thankful that our mother has the opportunity to be a resident at The Bristal when life's events required..
April 21, 2016
I visited this facility
My mom has been at he Bristal Assisted Living at East Northport for 3 plus years. The Place is been great for my mom . I was always worried about my mom living alone. I feel she is much safer in many ways from taking meds, meals, and any needs she might have during the day or night.
December 09, 2015
I am a friend or relative of resident
I am so grateful for the Bristal in East Northport. Their team of staff and administration are outstanding! I feel confident they address my father's needs and comfortable enough to be able to sleep at night finally after years of overseeing his care. He has dementia and the staff expertise is evident in the understanding of the desease. Moreover, they support family members when it is needed most. The adminstrative staff are "hands on" when it comes to the residents building the team's strength in seeing the resident as an individual and seek out their abilities instead of focusing on their challenges. This translates into a successful team approach for my father and other residents to have enriched lives and family member's peace of mind.
August 16, 2015
I am a friend or relative of a resident
I put my mother in Bristal at East Northport. She has been there since the end of June. The staff is very professional, warm, kind, and open. The rooms are very neat, big enough, and pretty modern, similar to a motel/hotel. The food is excellent. She is in the memory care unit, and they have a full schedule of activities everyday. I'm impressed with the facility. I'm comfortable with the people that are staying there. I just felt at the end of the day, it was a good fit. However, they should be notifying the family about monthly events like emailing them, just a little bit more information in regards to the schedule of events for the upcoming month, or maybe they can share the event with their relatives.
June 30, 2015
I am a friend or relative of resident
On behalf of my brother and sis-in-law Marc and Lisa and my husband and I John and Evilee we would like to publicly thank The Bristal for being a fantastic facility for our Daddy's final year on this planet. Everyone who came in contact with our Dad Marvin took exceptionally good care of him. From his basic needs to the fact that you all knew when he needed to go to the hospital and did a masterful job of helping us come to the realization when Hospice was needed and helped us get him into Hospice House where he had peace in his final days. The facility is immaculate, filled with activities, great residents and wonderful food and we are all at peace now knowing that our Dad's final year with all y'alls and Hospice House was so peaceful. Thank you kindly for being so kind to our Dad and our family. We have no doubt that anybody who is fortunate enough to have their loved ones at this facility will rest easy at night knowing that their loved one is being so properly cared for. Thank you, bless you all Bristal Angels!!
April 20, 2015
I am a friend or relative of resident
My wife has Alzheimer's disease and before placing her in the East Northport Bristal, I checked out numerous other facilities for people with Alzheimer's in Suffolk and Nassau, making visits to 6 of them. Based upon my site visits, I thought that this facility would be best for my wife. My wife has now been a resident in the Bristal's East Northport "Reflections" unit for 19 months, and I am very pleased with the care she has been receiving.. My wife still misses me a lot, but I can honestly say that she enjoys her daily activities at the Bristal and is happy living there. Whenever a problem has arisen with her care, it has been handled quickly and properly. She has very caring aides, and administrators are very responsive to any issues I bring to their attention. The Executive Director, Reflections Director, Social Worker, Wellness Center Director, Food Services Director ... everyone works together as a team to provide the best care possible. After visiting my wife on a daily basis these past 19 months, I recently decided to take a week to visit with our son and family in Michigan. Needless to say, I left with some degree of anxiety. However, not only was Clare extremely well cared for during my absence, but the Reflections Director even took the time to email me while I was away to let me know that all was well, and that I should relax and enjoy my visit! That email helped to relieve a lot of my anxiety! In fact, I was so pleased with how my absence was handled that I am now planning to visit our son and his family every few months because I now know that my wife will be okay during my absence. Even though I knew my wife would be asking for me every day, the Bristal staff knew how to manage her daily anxiety and that provided me with invaluable peace of mind. I recommend this facility without reservation to any caregiver seeking a caring assisted living facility for a loved one with Alzheimer's.
January 29, 2015
I am a friend or relative of resident
My mother is currently a resident of the Bristal at East Northport. I am one of her sons and live almost 3 hours away. I can't put into words what a comfort it is knowing that in any matter, I am called and options are discussed in a very real way, not clinically or more concerned with their interests, but genuine concern for my mom. I can sleep every night knowing everything that is going on in my mom's life. When I visit or when I call, the staff treats me like family. There is a true sense of community alive in there. A few times, mom had medical issues and even though I was hours away, I felt I was in total control of the situation with updates from the staff. I knew they made sure my mother was cared for, something my family is incapable of doing ourselves. Yes there are issues that have to be addressed and you need to stay vigilant, but I have not come across one situation in two years, that I could not resolve with the staff or even the Executive Director if need be. The cost is high, but other residences did not have the uplifting feel of the Bristal. They are in my prayers every day for the wonderful work they do and best of all, I get to hear my mom laugh even when I am 200 miles away.
Provider Response
Thank you so much for the wonderful feedback. What can be better than for our staff to hear that the work they do every day makes a difference in our resident's lives. Thank you!
December 17, 2014
I visited this facility
My mother joined the Bristol family in January 2014. She had lost my father five years prior and was slowly becoming more and more inactive. She was also not taking care of her health. The welcome the staff and reddens gave her was fantastic. My mother went from sitting and watching tv at home to being so active I can't keep up with her!! My mother is thriving!
December 07, 2014
I visited this facility
I visited The Bristal, and the visit was beautiful. It was up to date; if they had like a beauty parlor in there, that would be nice. My mom is still young, and if she had to live in a facility I thought that was nice to have a beauty parlor so she could get her hair done. They have physical therapy on the premises. They have three courtyards; it was great. I was very impressed, and the rooms were really updated. The only thing I would have like for my mom is for those places to have a cooking place because my mom likes to cook. You had to go to the kitchen if you wanted to eat. They have a small kitchen, but with no cooking, that would frustrate her. She is 79; she does not have dementia or any illness that would stop her from being able to cook a meal, but I would absolutely recommend the facility.
Provider Response
Thank you very much for the wonderful review. We're very proud of our communities and the team that takes care of our residents. You mentioned that your mom would have loved to have a beauty salon in the community and I wanted to let you know that THERE IS a salon and it is quite lovely and it is staffed with stylists who the residents love! Stop by again and we'll be happy to show you.
October 18, 2014
I visited this facility
The staff at The Bristal was very welcoming and very knowledgeable. They knew a lot of good information. They have an outdoor pool and have different types of entertainment there. They have a social director who does a lot of different things like arts and crafts and different games, so that was interesting. They have single and shared rooms. I think the rooms were of adequate space and easy to navigate. They had nice bathrooms and was easy to get in and out of. The rooms had a little kitchenette that's shared between the two bedrooms that has doors and a separate bath. The facility was very clean and bright and was very modern. It was a very positive experience that's why I'm thinking of choosing it for my father.
May 30, 2014
I visited this facility
I also saw The Bristal at Northport, and that was really nice. It was like a luxury hotel. It was newer and larger. It was a beautiful facility. The dining room was very nice. I spoke to some of the residents, and they seemed very happy with it. They also had a little café where they could have coffee and snacks. They had a little movie theater. They had all kinds of activities, like bingo. However, it was out of my price range because it was just too pricey.
May 22, 2014
I visited this facility
The Bristal is brand new. I think only a few years old. But there was a waiting list. It was very impressive, but very costly. The sales person was very efficient and very professional, and also followed up with me in a very professional manner. I would have to say they were impressive. I would consider them if it wasn't so much more money. Everything was brand new. They looked like they had a lot of residents engaged in activities while I was visiting. It was definitely something I would consider. It felt like it was a very homey environment. It was very nice.
August 27, 2013
I visited this facility
Bristal is a very nice place. It is very close to my residence. It looks very clean, very airy, and very well-kept. Everything is very good. The only issue I have is that, I have a scooter, but they don't allow scooters there.
August 14, 2013
I visited this facility
I visited Bristal at East Northport for my parents. Similar to the other facilities we had visited, this one was also nice and pretty. It was clean and kept really nice. They also have two-bedroom apartments, but at the time of our search, there was no availability.
May 31, 2013
I am/was a resident of this facility
I love it here at The Bristal. Everyone is friendly and helpful. I am very happy here -- I have a beautiful apartment. I always am asked how I like it here, and I say "It's like I died and went to heaven." I have a good life!
May 31, 2013
I am/was a resident of this facility
The Bristal assisted living attendates saved my life. On Mothers Day, May 13th, 2012 I suffered a heart attack hwhile visiting my wife in the reflections area. You can't beat the Bristal for service.
May 31, 2013
I am/was a resident of this facility
The Bristal provides all the services a senior needs. Each dept from wellenss to recretaion are performed with a caring professional staff. YOu are never alone here. The staff is watching you, not to interfere, but to make sure you are safe. My wife Sandy is very happy here and seems to have a great attitude after a day of recreation. My family is happy with our residence here.
August 08, 2012
I visited this facility
Great food, hotel-like amenities. Very, very expensive, but apartments are attractive.
March 11, 2012
I visited this facility
This assisted nursing facility has been visited by me. A compound which is full of life and activity is one of the best facilities available in this area. Lot many old people were busy in gossiping, very happy and fresh. The facility offers lot many services which are suppose to be a necessity. On my visit, the staff on duty had lot to offer. The system of looking after the patients and old people is really heartening to see. An atmosphere of a true home clearly reflected the love amongst the residents. After seeing the facility, I was more than satisfied and admitted my father to enjoy peace. The quality of diet offered is really nice and cheap. Nursing team is available inside the complex to look after the sick people. Laundry, bathrooms and other related services are exceptional. I would thank the management for providing such a nice place for our beloved ones. I would recommend it to all.
December 13, 2011
I am a friend or relative of resident
We are grateful we are for all the help and guidance the Bristal has given our family since my parents moved into the Bristal at Massapequa first for 4 years and now at East Northport for the past 8 months. It is wonderful knowing that my parents are so well cared for in the Bristal. We have valued your expertise working with seniors as well as the way in which you maintained the building and managed your staff.
November 15, 2011
I am a friend or relative of resident
My mom has lived here since it opened. There has been a huge turnover of staff and management. We have had multiple medication errors and problems with lack of supervision, especially on the overnight shift where the staff was caught sleeping instead of caring for residents. There are a few kind caregivers but they all complain of being over worked and underpaid. I would seriously consider placing your parent here unless you ate very viligant.
Provider Response
Patty-

As always, we appreciate and value the feedback you provide to us daily. At The Bristal, we investigate all observations and those we find that are valid we use as teachable moments for our staff and organization. This helps us reinforce what is working well and address any areas not satisfying our demanding standards of excellence. While it is true we experienced some staffing challenges early on at The Bristal at East Northport following its grand opening of March 2011, rest assured these isolated issues have been swiftly and definitively corrected. As far as the medication errors you mention, the Department of Health did respond to your complaints and found them to be unsubstantiated. Year after year -- following rigorous reviews by the New York State Department of Health -- all seven of our communities proudly remain violation-free.

Regards, Bristal Management
See all Assisted Living reviews (29)
See fewer reviews
Independent Living Reviews for The Bristal Assisted Living at East Northport
March 11, 2016
I am a friend or relative of resident
My mother has been a resident of the Bristal for more than a year and a half. It was a tough decision to bring her to an assisted living facility – but in the years since my father's passing Mom had become so depressed that she could no longer live alone. She was barely communicative, saying at most a few words to anyone, was refusing to eat, and there were some days where we couldn't even convince her to get out of bed. The change in my mother since she moved to the Bristal has been nothing short of extraordinary (although for full disclosure it did take a couple of months for the new Mom (which was actually the old mom that had been missing since my father's death) to emerge). She has made some good friends, particpates in many activities, and often only in her room to sleep. This was the definetly the best possible move for my mother.
December 09, 2015
I am a friend or relative of resident
I spent a great deal of time researching assisted living facilities in my area. After my investigation was completed, I knew that this was the place most suitable for my Dad. EVERY member of the Bristal team is involved in overseeing the daily needs of the residents. They are friendly, helpful and truly care about the well-being of each individual in their care. They all go above and beyond the requirements of their appointed jobs. I just received a call from my Dad this evening telling me about his wonderful day. The staff hosted holiday celebration, served a exceptional meal and provided entertainment. He is thrilled to be living at the Bristal. It gives me great peace of mind knowing that he is in a safe and nurturing environment. I highly recommend paying a visit.
December 01, 2015
I am a friend or relative of resident
My mom has been a resident for almost a year. The staff is always willing to assist in any way. Mom enjoys the activities and feels comfortable in her new home.
May 27, 2015
I am a friend or relative of resident
My dad has been a resident of the Bristal for almost 2 years.He enjoys independent living and has taken advantage of all the wonderful amenities offered at The Bristal. There are many opportunities for active seniors to keep busy and caring staff when he needs some assistance. It has been a comfort to us to know that he can live independently but safely and in a beautiful environment that feels like home.
May 27, 2015
I am a friend or relative of resident
My parents moved into The Bristal a year ago. Before their move they lived in a one family house for 57 years. No longer able to drive, their days were isolated and difficult. Their friends had moved or were unable to visit. I lived over an hour away and work full time so was not able to give them the assistance they needed. Since their move to the Bristal they are active, happy and well taken care of. The premises are immaculate, the staff caring and helpful. They are only 20 minutes away from me now so I can visit more frequently. This was the best possible move for our family and we do not regret the decision at all.
See all Independent Living reviews (5)
See fewer reviews
Adult Day Care Reviews for The Bristal Assisted Living at East Northport
April 27, 2015
I am a friend or relative of a resident
My mother went to the Bristal for day care, and it is very good there. It's a beautiful and gorgeous place. It is very well maintained and very clean as well. She has been very well taken care of there. Everybody was very helpful. They have activities every day like arts and crafts, music, bingo, and trips. The food is very good according to my mom.
Get Costs
---
Services and Amenities of The Bristal Assisted Living at East Northport
Room and housing options
1-bedroom apartments
2-bedroom apartments
Studio Apartments
Dining options
In Room Kitchenette
Dining Room Shared Meals
Features
Beauty Barber Shop
Computer Room
Resident Transportation
Party Space
Garden And Patio
Resident Parking
Spa
Cleaning services
Laundry For Linens
Housekeeping
Laundry For Clothing
Technology and entertainment
Health services
Medication Management
Pharma
Activities
Offsite Activities
Religious Services
Fitness Room
Types of care
Walking Wheelchair Assistance
Meal Preparation
Get Costs
---
About The Bristal Assisted Living at East Northport
The Bristal at East Northport is the first Suffolk County member of an ever-growing family of Assisted Living communities that have been built on Long Island, by Long Islanders, bearing The Bristal name. Like all of our communities before it, East Northport has been designed to strike the ideal balance between privacy, luxury, health and safety.

Fully licensed by the New York State Department of Health, we've planned every detail of this rental lifestyle to enable our residents, and their families, to make the most of each activity-filled day. Comfortable studios, one bedrooms, two bedrooms and friendship suites become a wonderful home for your loved one. The Bristal at East Northport is designed to delight even the most demanding of families. In addition, each Bristal houses a special area call Reflections for those adults who have early to mid-stage Alzheimer's and other memory related cognitive disorders.

Expanding into East Northport helps us address the need Suffolk County families have to find Senior Living solutions that are the caliber of The Bristal. East Northport is centrally located between the charming villages of Huntington, Northport and Smithtown. Shopping, entertainment, dining and more are all within walking distance; no need for a car. And there are many places of worship and cultural venues nearby. In addition to the stunning interior spaces, the Bristal has lovely outdoor patios, outdoor pool, bocce court and putting green to get outdoors when the weather is wonderful.
Independent Plan
As part of your rent, and at no additional cost, the following living conveniences and services are included in the Independent Plan:
Choice of suite with kitchenette and private bathroom
All utilities (including heating, air conditioning, electricity, etc.)
Cable TV service (resident supplies television)
Three healthy gourmet meals per day
Daily housekeeping services
Personal laundry
Weekly laundering of bed and bath linens
Emergency response system in every suite
24-hour security throughout building
Scheduled transportation to shopping, community activities and group outings
Maintenance of individual suites, common areas and grounds
Professional Management Team
Round-the-clock availability of caring with a trained professional staff
Refreshments available throughout the day
Extensive social activities, cultural programs and professional entertainment
Another convenience of The Bristal is a full-scale Wellness Program, to help keep you fit and healthy, as well as onsite doctor visits, which are also managed through our Wellness Department. Of course, you can always have your own doctor visit you right here at your apartment, or you can arrange doctor appointments as you normally would. Rest assured, we will work with you and your family to determine the best possible solution.
Get Costs
---
Map of The Bristal Assisted Living at East Northport
---
Senior Living Communities near Suffolk County, NY
Senior Living Communities near East Northport, NY
Other Senior Care in East Northport, NY