Las Ventanas at Summerlin
Photos of Las Ventanas at Summerlin
Request Pricing
By clicking "Get Costs", I am providing express written consent to receive calls including automated/pre-recorded calls and automated texts for which I may incur a cost, as well as emails from Caring and its partners. I understand I am not obligated to provide this consent to utilize Caring's service(s). I acknowledge I was able to review the Agreement to be Contacted, Terms of Use, and Privacy Policy. This site is protected by reCAPTCHA and the Google Privacy Policy and Terms of Service apply.
Reviews of Las Ventanas at Summerlin in Las Vegas, Nevada
Karen
Las Ventanas at Summerlin was a very nice property in a great area, and a perfect location with a lot of stuff around there, and that's the best thing about it. The staff is very friendly, but the price to live there was a sticker shock. It was absolutely outrageous. They had great amenities. Nothing was wrong with the property or the amenities. It was really geared towards people who have an awful lot of money, but I was really upset about the pricing.
Provider Response
Thank you for your feedback, Karen! We appreciate your positive comments regarding our community, staff, and amenities. Las Ventanas offers a variety of floor plans and entrance fees to accommodate a variety of budgets. We're glad that you got to visit, please don't hesitate to reach out should you have any questions or need additional information.
Sigrid
I toured Las Ventanas Retirement Community. It's a much older building than the others I've toured but it's a beautiful building. The ambiance is different, it's like you're walking into an older country club. The furniture was wing chairs and the colors were darker. It was elegant, but it's an entirely different look. I had lunch there and the food was very good, it was excellent. Everyone I met there was very friendly and nice. Their apartments were about the same size as the other places I've toured. I was looking at their 2-bedroom apartments or 1-bedroom and a den. They all had balconies and the views varied. Some face parking and some face mountains, the view depends on what's available. Some courtyards had nice views as well. The staff here seemed excellent.
Richard
Las Ventanas at Summerlin was very nice, very well landscaped, and has very plush interiors. I would say they were much higher than the other facility in terms of physical appearance. The marketing person I spoke to was friendly. But because their costs are so high, they asked for information regarding my finances. They have a very nice dining room. Breakfast and lunch are served in a separate area. Coffee is available all day long. The apartments have a larger variety. They have several size one-bedroom apartments, two-bedroom apartments, and villas. There's a one-bedroom apartment with a den as well. All of the apartments have refrigerators and microwaves. I questioned them about a gluten-free diet. They were vaguer about their willingness to commit to having gluten-free food available. I saw an activity schedule, and they have lots of activities. They have bus transportation to the local area. They have a buy-in that is quite expensive. The buy-in is supposed to guarantee you the space to all four levels that they offer. They offer independent living, assisted living, skilled nursing, and memory care.
Provider Response
Richard, thank you for taking the time to share your experience visiting Las Ventanas. Please reach out to Vince Parker if we can answer any questions for you about the community, our activities, or how a life plan community can fit your budget.
Gary
I liked Las Ventanas. It had nice accommodations, good size walk-in closets, and it's even more updated than the other ones I visited. I checked out the food and it was good. The place looked more 21st century than the other ones I've seen. The employees were very cordial and very understanding of their responsibilities. The food service was excellent and the accommodations were excellent. All the functions that they planned for the residents were very good. It would be a nice place to stay. They have guest speakers, they do movie nights, and wine tastings. They have all the things that people living in a place like that would like. For the women, they had mahjong, and cards, and all that. This is a very comfortable place, it's very updated, and very well-maintained. Also, when somebody moves out of the unit, they completely repaint it, so everything is to the likes of the new resident.
Eleanor780353
Las Ventanas at Summerlin looked very nice, bright, and clean, but financially, I think it would be a little bit too expensive. You had to pay so much upfront to get in. The staff was great. They were a little pushy, but they seemed nice.
Blaine1
Las Ventanas at Summerlin is a buy in, so you have to pay up to $200 thousand dollars upfront. If she has to go to assisted, they will move her to another part of the building, and that was the biggest drawback. But it was a very modern facility. The staff was very good. I interacted with a couple of staff that was there, and they were very good. They also have three levels of care.
pmallory
I am a friend or relative of a resident
Las Ventanas has independent, assisted, and skilled nursing. My aunt is currently in independent living; however, she is awaiting assisted living, so she has caregivers. The facility is phenomenal. They also have a memory care center in the works. It should be open by early next year. They appear to be highly qualified. The facilities are immaculate, and they are very well kept. They have a good game plan for entertainment, as well as independence for their residents in the independent living. They have a separate area that is tied into the common areas where they can utilize the facilities in assisted as well as the independent. They have regular doctors that make visits on a weekly basis to the property, so they don't have to go travel and find a doctor. They have an exercise room that is fully equipped. They have a swimming pool, a pool table, and a card room. They have a banquet/meeting room where they have movies. They have a concierge for the independent and for the assisted living, and basically, you could call in. They can take care of it. There's a craft room that my aunt hasn't had the chance to use. There are a lot of things going on there. I was able to attend one of the evenings of entertainment, and they had a number of people from the local civic center come down who did some operatic music for them. They've had guest speakers. They had a lot of local candidates there just recently for their promotions. They provide transportation. They have field trips every week. They have a lovely dining room that's open 6 nights a week for seated dining. It's a beautiful facility. It is high dollar, but at the same time, you get what you pay for.
Ethel4
What I like about Las Ventanas was the fact that you could get moderate care all the way to total care if you needed it without having to move. I was able to get into their independent care and the staff all looked like they were very attentive. The residents seemed to be very happy with high energy.
Caring444
Las Ventanas is a place that seemed to be very well run. It's neat, orderly, and clean. The place has a very homey feeling and they have an area where the residents could walk.
caring0628313
I have friends who live at Las Ventanas Retirement Community. The place is new, modern, and lovely. It's a high end facility and they are a bit expensive because of the fact that you need to buy the property. They have independent villas and high rise building. I think the villa that I was in is probably bigger than the house I am in right now. I like the fact that they have housekeeping once a week and meals are available.
nbeck0212
I am a friend or relative of a resident
Las Ventanas is a really nice assisted living community, in my opinion. My grandmother really liked it there. It is in a really nice part of town, which happens to be just a cat-jump away from our home. It was important to us that she was close to us so that we could visit her more often. The rooms are really nice and fairly spacious. The food is great, which I didn't expect from a nursing home. We were so happy that she was able to keep her Pomeranian, Lucky, with her at Las Ventanas. She loved that dog, and couldn't bear to part with him. Since most nursing homes don't allow pets, this was one of the best selling points for us. The staff was nice, but they seemed to be a bit apathetic at times. Grandma made a ton of friends while she was there, which played an important role in her treatment. My only complaint is that it was very expensive. My grandma needed a lot of care due to her condition, and the bills were pretty steep, even though the insurance covered a portion. All in all, it was probably worth the extra cost because she got the care that she needed in a beautiful environment.
Explore Nearby Care
Expand your provider search by geography and care type.
Services and Amenities of Las Ventanas at Summerlin in Las Vegas, Nevada
Costs
Fee Structure Extra: Entry fee cost : $1000
About Las Ventanas at Summerlin in Las Vegas, Nevada
Las Ventanas at Summerlin is Las Vegas' premier senior living community—and Nevada's only one with a Life Care Benefit. Our campus is conveniently located between the excitement of the Las Vegas Strip and the beauty of the Spring Mountains and Red Rock Canyon. With endless cultural, physical, social and intellectual activities, you can continue growing in mind, body and spirit.
Help seniors by writing a review

If you have firsthand experience with a community or home care agency, share your review to help others searching for senior living and care.
Request Pricing Information
By clicking "Get Costs", I am providing express written consent to receive calls including automated/pre-recorded calls and automated texts for which I may incur a cost, as well as emails from Caring and its partners. I understand I am not obligated to provide this consent to utilize Caring's service(s). I acknowledge I was able to review the Agreement to be Contacted, Terms of Use, and Privacy Policy. This site is protected by reCAPTCHA and the Google Privacy Policy and Terms of Service apply.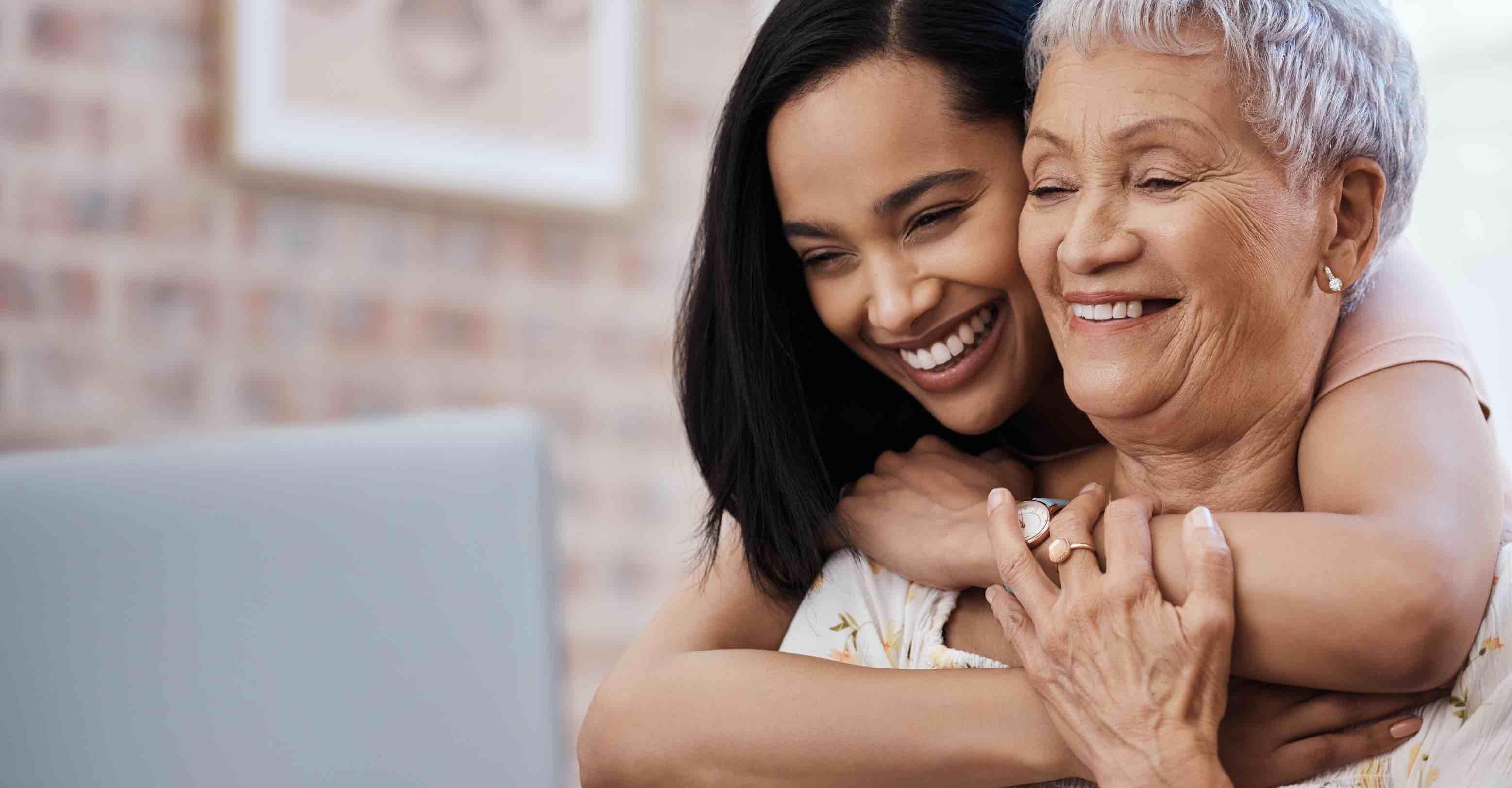 Compare costs, photos & reviews of senior living and care options near you.
Questions?
Call to speak to one of Caring's Family Advisors, or submit a request for more information here.
Didn't find what you were looking for?
Caring's Family Advisors can help answer your questions, schedule tours, and more.
Senior Living Communities near Las Vegas, NV
Other Senior Care in Las Vegas, NV