Healthsouth Rehabilitation Hospital of Henderson
Offers Nursing Homes
10301 Jefferys Street , Henderson, NV 89052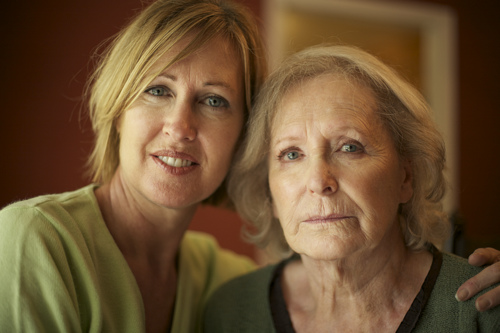 Reviews of Healthsouth Rehabilitation Hospital of Henderson
Nursing Home Reviews for Healthsouth Rehabilitation Hospital of Henderson
January 03, 2019
I am/was a resident of this facility
Everyone is amazing and the place is so clean!!
December 14, 2018
I visited this facility
During my stay the facility very clean, the beds were comfortable and everything in the room worked. The physical therapy/occupational therapy room had something for everyone. I was able to get a knee brace next day and regain the strength I needed in less than 2 weeks going 3 hours a day. The staff was kind, empathetic and helpful. When I needed help I got it quickly whether it was an emergency, prn meds or something like a snack. The staff actually cared if I was happy and comfortable. Everyone seemed legitimately happy to work at Encompass. All of the food there was good. You could tell the staff took pride in making the food look and taste good. They have an actual Chef on board. I appreciate how accommodating they were to my husband when he came to visit. The cost of breakfast and lunch for visitors was super affordable with an average of $3 per meal. They even had a 24/7 soda machine that let you pick from a variety of flavors. I have been in a lot of different hospitals and care centers in the past 20 years with different health issues but Encompass was definitely the nicest one that I have ever stayed in and as much as I enjoyed going home, I actually miss being there and having all of my needs taken care of by such a caring staff.
December 06, 2018
I am/was a resident of this facility
I highly recommend Emcompass. I would rate the care a ten plus. The nurses responded immediately when I pushed the call button. They were very caring. The PT and OT were great. I have had therapy many times. The therapist pushed you to strengthen your needs, which needs to be done if you want to improve. The cafeteria being open for coffee and drinks was a great plus. I especially like when I had visitors. It made it comfortable visiting there, especially if my roommate was sleeping. The room was comfortable and clean. Everyone was very friendly and courteous. Again, I have recommended and will continue to recommend Emcompass.
November 21, 2018
I am/was a resident of this facility
Everybody is great and that's the truth.
November 20, 2018
I am/was a resident of this facility
The care I received at Encompass health Rehabilitation hospital was outstanding. The place is immaculate, all the staff are friendly, caring and the I received excellent care.
November 13, 2018
I am/was a resident of this facility
The staff is super friendly and caring. Non judgemental and always looking for your best interest without compromising your wants or integrity. They went out of their way to make sure I was comfortable. Up until the the point we're I had to get on a plane to leave. They even made sure I was able to get we're I was going and see the end point literally....they took me to get glasses.
November 12, 2018
I visited this facility
Everyone was very helpful. And worked to get me to go home.
October 23, 2018
I am/was a resident of this facility
Great place to rehab. Been here 3 times over last 3 years. Always good experience.
August 22, 2018
I am/was a resident of this facility
I would had wanted to know how well my bone would had heel.
August 14, 2018
I am/was a resident of this facility
They Are Very Friendly Kind And Helpful, Good Doctors Love The Staff And The Therpist.Blessings To All .The Rooms Have Lots Space. I Thank God For Everyone.
June 26, 2018
I am a friend or relative of a current/past resident
Health South is a good rehab facility. Dad improved a bit from PT and OT, Doctor and Nurse care was awesome but the CNA well some of them are just too lazy, for some reason EVERYDAY we go to visit dad, EVERY visit he's always wet, he went in with no sores but when he was there he had a bed sore on his but and on his foot, why is that? Hmmm
June 14, 2018
I visited this facility
Great facilities and FANTASTIC STAFF!!!! Love as always, ciao Massimo.
February 28, 2014
I am a friend or relative of a resident
The hospital said my mother had to go to a rehab facility and a friend of mine recommended HealthSouth. It was very nice. The staff was very nice and very attentive. The food looked very good. The accommodation was supposed to be a shared room but it never was. No one ever had the other bed the whole time my mother was there. Her room was very spacious.
April 18, 2013
I am/was a resident of this facility
I stayed at Healthsouth Rehabilitation Hospital for about two weeks. It was a good place. I chose it because I lived in the area. The nursing staff were caring. The therapists were very kind. The rooms were clean, nice and presentable.
August 09, 2011
I am/was a resident of this facility
I SPENT NEARLY A MONTH THERE AND IT WAS A NIGHTMARE,NO PRIVACY SINCE THERE ARE NO PRIVATE ROOMS, THE BEDS WERE LIKE A CHAMBER OF NAILS, THE FOOD QUALITY WAS NOT CONSISTENT. THERE WERE A FEW NURSES AND REHAB WHO REALLY TAKE PRIDE IN THERE WORK.
See all Nursing Home reviews (15)
See fewer reviews
Get Costs
---
About Healthsouth Rehabilitation Hospital of Henderson
Healthsouth Rehabilitation Hospital of Henderson is a senior living provider in Henderson, Nevada that offers residents Nursing Homes. Contact Healthsouth Rehabilitation Hospital of Henderson for more details on services and rates.
Get Costs
---
Map of Healthsouth Rehabilitation Hospital of Henderson
---
Senior Living Communities near Clark County, NV
Senior Living Communities near Henderson, NV
Other Senior Care in Henderson, NV