Malta House
Offers Assisted Living
4916-18 LaSalle Road, Hyattsville, MD 20782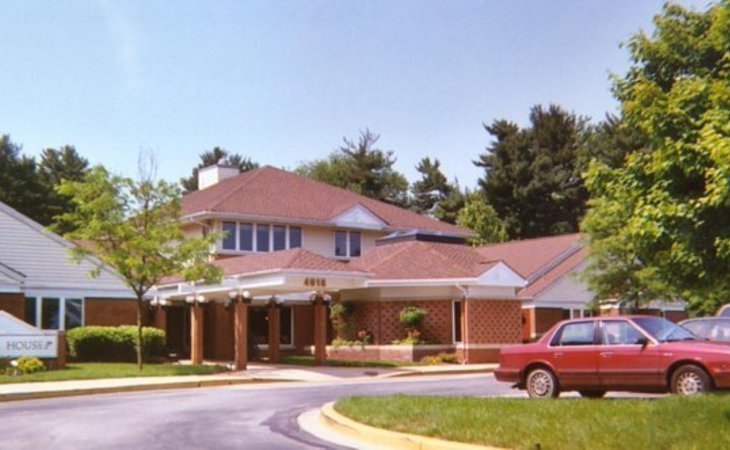 ---
Reviews of Malta House
Assisted Living Reviews for Malta House
July 16, 2020
I am a friend or relative of a current/past resident
Very unprofessional. Very poor leadership.Would not recommend this place to anyone.
April 25, 2020
I am a friend or relative of a current/past resident
The food us good; workers try hard but are not adequately supported; leadership and management very lacking in skill or compassion; place is only safe for resudents whi can care well fir selves or have devoted family who visit regularly; not unlike a small college dorm
March 14, 2020
I visited this facility
We were very interested in Malta House, we made a deposit, but they did not have any rooms available. It was a very nice facility, small, but very clean. The person who assisted me was outstanding, the dining area was clean, but we didn't have anything to eat there. It was nice, and I think they had 30 residents.
August 06, 2018
I am a friend or relative of a current/past resident
Malta House is small but clean. They know the people who live there very well, they don't have a lot of activities but they do try to have something every afternoon. It's a very nice place, they take any religion but if you're catholic especially, it's very nice because they have mass frequently and the nuns come. It's a very nice place. They're still not as expensive as some senior living places.
February 04, 2018
I visited this facility
Malta House was a great place. The staff was lovely and very kind. We had lunch, and the food was very delicious. They had a great chef, who brought the food to us. He came to my sister-in-law because he saw that she needed some help, so he took the plate back to the kitchen, cut the food for her, and brought it back. He was very respectful. They would allow relatives to sleep over if we wanted to, and we could have lunch any time, too. We were very happy and pleased with the place. The entrance, residents, and the environment were great.
June 28, 2016
I visited this facility
I liked Malta House because it was close to DC, and my friend liked that. It's a nice room with a private bathroom and if you want a seat in the bath, they will get you one. It's a nice, private place. They sat me down and explained things well. They had a nurse practitioner on-site. They do the laundry, and it's all on one floor. You can sit outside if the weather is good.
June 13, 2016
I am a friend or relative of resident
Four years ago we started a search. The time had finally come. The decision had been made that the life entrusted to us could no longer survive at home by herself in the evening hours once the daytime caregiver had left. And so the search began. We pursued the search diligently. We identified a geographic areas, put together a list of questions, a list of must haves and must have nots, all that we thought would work best for her. Our search included a list of about 8-10 facilities. We made appointments with about 8. And off we went. We toured facilities, met with personnel, asked questions, and discussed each in detail after each visit. Our overriding goal was always "what would be the best for her". She, our entrusted surrogate mother and aunt, is quite the diva. Age nor circumstances change who a person has been all of their lives. We knew we had to find just the right place for her to be happy and content. And that was our bottom line goal, for her to be happy and content, for her to live a life as close to possible of what she had lived all of her life. But after looking intently for about 2 months, we gave up. The place we wanted was not where we were looking. Nothing popped out at us. And so we stopped the search, we became discouraged and decided that needed to hold out a little longer, that we could manage with the daytime caregivers and everything would be fine. And everything was fine for about a year and then the time came when we knew we had to do something, we had to make a final and long term decision. The search started again, more intently than before, because we were bound and determined that we would find, not just any place, but just the right place. And as I look back, I can't remember where Malta House came from. I think it fell from the sky right into our laps. We called to make an appointment to tour the facility and have an initial visit. Our first contact was with a wonderful English speaking lady, whose voice we adored. We didn't want to get overly excited because we had been through this process before. We had a wonderful visit and tour. We were placed on a waiting list and when an opening occurred we were invited back for lunch. Five family members attended, including our proposed resident. We welcomed and served a delicious lunch. The table was adorned with fresh linen and the food was served on china plates with glasses, silverware, which we found was not an exception, but a regular occurrence at Malta House. The atmosphere is always pleasant and the residents and staff are generally cheerful. It is evident that the resident opinions are heard and favored for special occasions, meal selections, activities, care and décor. In about three weeks our surrogate mother and aunt will have been at Malta House for two years. We are so very pleased. The atmosphere is always pleasant and the residents and staff are generally cheerful. We could not have asked for a better place for her. First and foremost, she is happy and content. She is well cared for and it is very evident. Her room is clean, as is she. There are an abundance of activities for her to participate in and numerous activities that we get to share with her as a family. When medical issues have come up, everyone is supportive and able to provide solutions and answers to all of our concerns. On one occasions, just a few days before Christmas, we had to make arrangements for her to be transported back to Malta House after a hospital stay. Malta House provided all of the direction that we needed in order to make this transition smooth. Our minds are at ease, we no longer worry about her and all that goes with the responsible of caring for family in their later years. To Elisabeth, Ann, and all of the nurses and staff at Malta House, we say "Thank You" for all that you have done and continue to do for our loved one. It is a blessing to have all of you in our lives.
March 19, 2016
I am a friend or relative of resident
MALTA HOUSE FOR SENIORS PART OF VICTORY HOUSING, INC. The best decision I ever made was to arrange admission for my elderly sister to Malta House in Hyattsville, Maryland. She was living in the family home in Takoma Park, MD and was no longer safe and competent to live alone. I told her that she "needed to retire". She accepted that but with great anxiety. I spoke to her primary physician and she recommended Malta House. I was impressed as soon as I walked in. It was a great surprise that the supervisor, Sister Jean, was my previous patient and someone that I respected very much. The current supervisor, Elisabeth has taken the previous high standards up several notches. Her leadership style includes teaching the staff to achieve the highest level of caring, compassion, and respect for seniors and especially for the difficulties of life for those who are losing abilities that they previously had. At the same time, she leads by closing the loop of her demand of high ideals by knowing exactly what goes on at any time and that the ideals are realized. My sister was comfortable almost immediately after admission. Malta House emphasizes community, caring, compassion, cleanliness, and peace of mind so that social life and activity can be maximized. It is safe, spacious, and the food is fabulous since they have a previous chef for a cruise line company as the head of food services. Most of all, my sister has piece of mind for the rest of her life. The facilities are amazing that there is so much in a space that still is cozy and home like. They have a beauty salon, library, resident pantry, 2 sitting rooms, one with a fire place and the other with a large TV, a fitness program, book club, arts, music, transportation and shared space for parties and family visits. All is on one level and is accessible. When family visits they are invited to eat with their loved ones for a small fee. The studio apartments are also spacious, comfortable, with large window that looks out on gardens and a patio. There is 24/7 staff that live in the building and provide emergency care if needed. The residents wear a small comfortable alarm system so if they leave the premises, an alarm goes off to the staff. Doors are locked to get in but not to leave of course. There are religious services available. My sister and I were not raised Roman Catholic. We were Presbyterians. But, the feeling there is clearly acceptance and respect of our beliefs and people of any denomination can be very comfortable. Assisted Living is not cheap! The cost there is lower than many others and much is achieved for the money that is spent. It's a good deal! My sister is happy there and considers Malta House to be her home.
March 10, 2016
I am a friend or relative of resident
My mother and children were looking for a home after her husband and our father passed, and he was her caretaker. When look at ten places for our mother, and my mother was the one to make the decision were she would live. Some place were to large, some were not clean enough and some were to far from were our mother use to lived. My mother had dementia, but she knew what she wanted. We did not have appointment but one of the other facility recommended Malta House to us because it was not too large. We called and Elizabeth Orchard Director Malta House and she said that we can come to Malta House and for a visit. It was five of us asking question about Malta House. We had a tour of Malta House and were very impressed with the staff, the facility. We all look at each other and said this is the place for our mother.Malta House will always be in my heart because we felt as a family you can pay people to take care of your love one, but you can not pay someone to care and that is what we feel about Malta House. My mother receive excellent care. Trust me they always went beyond their duty for any request that was made from our family. I live in Los Angeles, CA and whenever I come home, I always go to Malta House because they took excellent care of our mother and she was happy there.
See all Assisted Living reviews (9)
See fewer reviews
Get Costs
---
Services and Amenities of Malta House
Costs
All Inclusive Rent
Entry Fee
Assisted Living Starting At:

$5900/month
Room and housing options
1-bedroom apartments
Studio Apartments
General
Resident Capacity:

31

Respite Care
Minimum Age:

62

Pets:

Small Pets Allowed
Licenses
State Licenses:

Lic 16AL 397-I
Get Costs
---
About Malta House
Community is the theme at Malta House, which is just minutes from the University of Maryland and serves the people of Hyattsville. Its unique location provides opportunities for arts and culture.
At Malta House, we encourage our residents to enjoy an independent lifestyle while we provide all the conveniences of home, from delicious home-made meals to housekeeping services. Therefore, our residents have more time to socialize, participate in recreational activities, or just read a favorite novel. Our residents also enjoy peace of mind, knowing that when supportive services are needed, our caring staff members are there to assist them at no additional charge.
Features
31 private rooms with private baths on a single floor.
Individually controlled heating and air conditioning.
Gentle assistance with daily activities such as bathing, dressing, and grooming.
Three nutritious, home-cooked meals daily, served in common dining rooms.
Medication administration.
Emergency assistance, 24 hours per day.
Weekly housekeeping with personal laundry service.
Daily attention from caring staff.
Attractive common areas including living rooms, library, fireplace, television room, and an outdoor patio and walking path, hair salon.
Thank you for your interest in Malta House. Please give us a call to schedule a free tour.
Get Costs
---
Senior Living Communities near Prince Georges County, MD
Senior Living Communities near Hyattsville, MD
Other Senior Care in Hyattsville, MD