Future Care Northpoint
Offers Nursing Homes
1046 Old North Point Road, Baltimore, MD 21224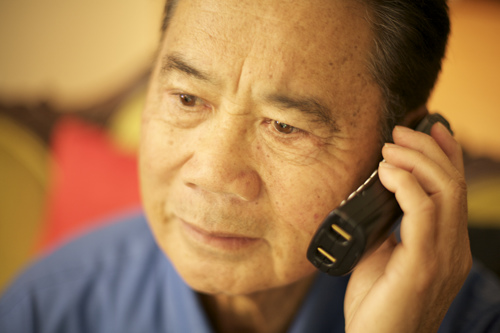 Reviews of Future Care Northpoint
Nursing Home Reviews for Future Care Northpoint
January 12, 2018
I am/was a resident of this facility
I had my foodstamp card, my Ipad and $100.00 cash stolen management could care less... no help offered at all
October 09, 2017
I am a friend or relative of a current/past resident
The staff was knowledgeable, helpful and compassionate. This Future Care facility was clean and staff members were always professional. The nursing staff was phenomenal. Santana and Kelly were always there to update us on information and to answer any questions.
August 07, 2017
I visited this facility
Staff were very respectful and kind. The environment was clean, the food was good and therapy was excellent. I highly recommend.
February 06, 2017
I am a friend or relative of a current/past resident
Do NOT put anyone you love in this horrible place! They leave there patients lay in there own soiled diapers because they are understaffed. It took 1 hour 20 minutes to have my family member changed upon my request. Every time I went to visit she was laying in a soiled diaper. The over medicated her, which lead to her being taken to the hospital. They gave her drugs that were not needed which caused her to be unstable. This is just a job to these people that work here, there is NO compassion nor caring. DO NOT PUT YOUR LOVED ONE IN THIS PLACE!!!!
March 10, 2016
I am a friend or relative of resident
Do not go to this facility if you have a choice. My mom was there for 6 days. The nurses and help were very very inattentive to my moms needs. The rooms were filthy and the whole time she was there the bathroom was never cleaned once. The social worker was rude and nasty to both me and my mom. She never say a doctor once. After we left and had to set up home care everything was delayed because the social worker basically could not handle her job. The only positive is that Anne, her physical therapist was amazing. She inspired my mom to push so I can get her home. But that was only an hour a day. Don't go there !!!!
September 02, 2015
I am a friend or relative of resident
This place is wonderful. The treated my dad like it was there own. The food is delicious and the staff very attentive and friendly. The business office was very pleasant and accommodating. The administrator Andrea was very sweet. Highly recommend!
August 18, 2012
I am a friend or relative of resident
You would not want to even put your dog in this facility ! Your love one will lay in shit all day ! They don't clean the rooms, don't help the patients and everytime you contact walter who is head of this place , everyone cleans up and acts like everythings ok here at the facility... the food that is fed to these patients looks like meals from a frozen banquet meal. I will just let you know you will be contacting the health department once your love one is long term at this future care on north point.... Spider webs in the rooms... they don't sweep the floors.... It's terrible , look up the reviews for this facility. This place is a joke....
January 21, 2011
Accommodating and ProActive Staff!
My mom has been at FutureCare Northpoint for six weeks. The staff is attentive to her concerns: when she expressed her wish to "go home" (which she is unable to do due to physical constraints), the staff called the family in for a meeting with Mom to discuss the situation and really made her part of the process of understanding her physical state without being pushy. Physical Therapy is outstanding. Once a patient goes off physical therapy they have 2 staff members who come around and just walk my mom regularly to keep what mobility she has. The facility is very clean and my mom is being well taken care of. Compared to other facilities (mom has been to 2 others), the staff is more on the ball and the whole atmosphere is just more relaxing than other places. Her many medications are well managed. I would recommend this nursing home!
May 04, 2010
Is there a place to put negative stars in the rating? Avoid doesn't say it!
I would not leave my dog at this place! My mother was there for just over 72 hours. She received very little care, and fell while she was in their care and was left lying on the floor. The staff physician makes no attempt to see new patients. Nurses feel empowered to be rude, apathetic and indifferent because they are not held accountable. Staff is pleasant to patients while family members are there, but many put on a different face when you leave. Nurses - (and I am using the term figuratively) are antagonistic and confrontational - particularly if you question them. Be smarter than we were. Find somewhere else!
See all Nursing Home reviews (9)
See fewer reviews
---
About Future Care Northpoint
Future Care Northpoint is a senior living provider in Baltimore, Maryland that offers residents Nursing Homes. Contact Future Care Northpoint for more details on services and rates.
---
Map of Future Care Northpoint
---