University Park Nursing & Rehabilitation Center
Offers Nursing Homes
233 UNIVERSITY AVENUE, Des Moines, IA 50314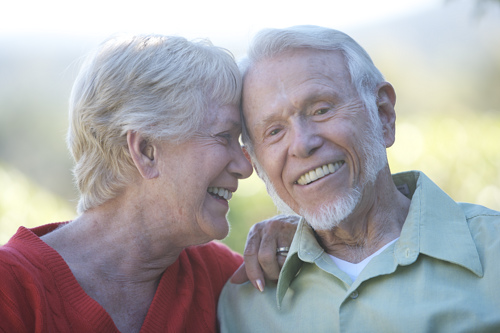 Reviews of University Park Nursing & Rehabilitation Center
Nursing Home Reviews for University Park Nursing & Rehabilitation Center
December 16, 2018
I am/was a resident of this facility
Food is not good not well prepared and if any dietary restrictions.... cant handle that
October 05, 2016
I am a friend or relative of a current/past resident
October 5, 2016 To Whom It May Concern: I'm writing this on behalf of my family and putting this on social media since this company is owned by a corporation and unable to give out the managements contact information. After many complaints, un-helpful staff, and now health harm no one has listened, and something needs done. My grandfather became a resident of University Park in the early spring (February or March) of 2016. When we first placed him at UP the staff was extremely helpful and understanding to his needs. In his first week of residence we had a family meeting to discuss his financial status, who his contacts and family are, what to expect from them in terms of his care and treatment and many other things. At this time, we explained to the staff he currently owned his home and we are in the process of selling it, until that is done he has 6-8 months of savings to do a private pay. We have a buyer lined up to purchase the home (my father) who is also his POA, (Power of Attorney) once the paperwork is ready we will need his signature to authorize this transaction. The social workers assured us that they could help and it would be no problem. We had explained to the staff my father works out of town a lot but I was the second to contact and my uncle was third, if there were ever any issues they had full permission to contact any of the three of us at any time. Myself not being the POA I was able to sign the admission papers while my father was gone to show just how serious we were and how much we wanted him to be at UP. My great uncle being a former resident of UP we loved the nursing staff! Since my grandfather moved to UP I visited him on average twice a week and became friendly with the staff to a first name basis. In August we had begun the process of my father's purchase of the home. After many unanswered phone calls, miss communication, and ignored questions between my father office manager Terry and office worker Angela I decided to ask the status myself since I knew they could talk to me. Angie was rude and uncooperative. She stated she wasn't aware my father was gone so much, she was unable to talk to me I'm not the POA, it was now out of her hands since my father hasn't returned her calls or made a payment, and my grandfather can't sign the papers. After I assured her she can talk to me I'm allowed, she knew he was gone a lot because it was said as she sat across from me at the table his first week, my father was waiting on a call back from Terry so we can have papers signed and a payment done the same day She informed me it's not her problem anymore and if there isn't a payment received soon she will start his discharge papers October 1st. I asked her if she knew my grandfather couldn't sign the papers how do we get this done, we were on a time crunch at this point it's the middle of September and you haven't helped in 6 weeks. She informed me the social worker can write up something we can take to a judge and have it signed off so we can go further in the house but before that can be done they needed a payment. I spoke to my father as I walked out of her office and told him of the conversation. He informed me he would take the next day off work in the afternoon to go up and speak to someone. He made a payment at that time but Terry was "to busy" to meet with him and would give him a call to set something up. We have yet to receive a phone call regarding the house paperwork or how to get this signed by a judge. In August my grandfather was sent to the hospital for a side effect reaction to Lorazepam, they had given this to him to help relax and calm him as he can have some high stressful moments and unable to sleep. After his 3-day stay at the hospital they doctor informed the nursing home and head nurse, a woman by the name of Lea, not to give this to him anymore. Lorazepam acts as a steroid to him instead and will make him high-strung. My uncle had told the staff we recommended Tylenol PM with Codeine if needed, he's used it in the past with no side effects. Lea had informed us "He didn't get it (Lorazepam) from here" how she could say that I'm unsure as my grandfather doesn't leave the facility. This woman has also stated on multiple occasions he has visited the doctors at the V.A. and when I corrected her that wasn't his doctors she proceeded to argue with me until his chart was pulled and proven he has never been to the V.A. I have brought to her attention on many occasions the long term problem with his hand and fingers and asked on his next visit to the doctor could it be checked. During this time the residents on his floor had an outbreak of scabies and he was thought to of had that or shingles. I asked Lea what are the ways to get this as I visit him a lot, have skin to skin contact and a child at home to think about. She informed me that it was transferred to skin to skin contact and she is sure that is what it is, she can show me the report from the doctor. I assured her that is not what it can be as I have been skin to skin with him twice a week for many months, my-self, my child, roommate and no one I know has had it. She showed me the doctors "report" and all that was is a prescription order for cream and how to apply it. In this time frame of the so called scabies outbreak she said very loudly and openly my grandfather was the one who had it and how it was contagious, she has informed other residence of his status as well as other residences families. When I asked her what is the doctors report on his hand, she looked at me as if I was speaking another language and asked me to explain his hand problem. Once I explained it to here again her response was "Well let's deal with first things first, and first thing first is his rash" I was enraged! He had had this hand problem since before he became a resident of UP. On Monday October 3rd a nurse contacted me to ask what hospital he used as he was showing signs of a stroke and needed to go to the hospital. Once he was admitted and looked over the doctor had informed us this was the same as his last visit in August and he had been given multiple doses of Lorazepam since Friday because he was unable to sleep, and had not been asleep since Friday. The last dose he was given was that morning at 8:40 a.m. and his rash that was thought to be scabies is a reaction to the Lorazepam. My grandfather will be released from the hospital today at 1:15 p.m. and the hospital nurse had contacted the social worker at UP at 10 a.m. to let them know and have someone in the family contacted. I went to see him for lunch today at 11:30 a.m. and was told this by the nurse at the hospital, as of 12:30 p.m. today my father, my uncle or myself have yet to receive a phone call from UP regarding his leaving the hospital, further care he will receive, or signing of the house papers.
August 23, 2016
I visited this facility
The staff at University Park seemed very nice. The people who live there had a very good relationship, were very friendly, and seemed to know one another. It's all suites since it used to be a hotel. The rooms were all of the same size and shape. It's kind of small for the price, but I have visited others that were way more expensive. They offer three meals a day.
March 10, 2015
I am/was a resident of this facility
University Park is nice, but I want more independent care. They are nice and very good people. They are very experienced, and they work really well with the patients. They take the time out to deal with each patient, and I really enjoy them. We have really great food here. It is very well balanced, nutritious, and good. We have activities all the time. We have movies, crafts, and games like the Wii game. We have the nails done in the beauty shop. We have bible study and church. We have a lot of things going on. I will recommend this facility to others.
---
Services and Amenities of University Park Nursing & Rehabilitation Center
Medicare
Health:
Overall:
Quality:
Staff:
Medicare Provider Number: 165272
Ownership Type:

For Profit Partnership

Date Certified:

07/01/2018
---
About University Park Nursing & Rehabilitation Center
University Park Nursing & Rehabilitation Center is a senior living provider in Des Moines, Iowa that offers residents Nursing Homes. Contact University Park Nursing & Rehabilitation Center for more details on services and rates.
---
Map of University Park Nursing & Rehabilitation Center
---
Senior Living Communities near Polk County, IA
Senior Living Communities near Des Moines, IA
Other Senior Care in Des Moines, IA