The Memory Center Atlanta
Photos of The Memory Center Atlanta
Request Pricing
By clicking "Get Costs", I am providing express written consent to receive calls including automated/pre-recorded calls and automated texts for which I may incur a cost, as well as emails from Caring and its partners. I understand I am not obligated to provide this consent to utilize Caring's service(s). I acknowledge I was able to review the Agreement to be Contacted, Terms of Use, and Privacy Policy. This site is protected by reCAPTCHA and the Google Privacy Policy and Terms of Service apply.
Reviews of The Memory Center Atlanta in Johns Creek, Georgia
Cindy
I am a friend or relative of a current/past resident
We got our father into The Memory Center Atlanta. It's a wonderful place. It's new and the people are amazing. They're very good with elderly people. It's very clean and neat. In the mornings, they have exercise class and memory therapy. It's got a little ice cream parlor and a movie theater. It's like a little town. The staff is friendly. Steve, the head of the place, interacts amazingly with the people. They have a chef that brings stuff out. It's a cool place. They have all sorts of stuff for them to do. They have a tavern for happy hour in the afternoon. They have ice cream socials every afternoon. They go outside, and they have cookouts for the residents. It's just a really neat place.
Provider Response
Thank you so much for your kind words and your review. We do strive to be the best memory care community and with you recognizing this, hopefully we can help others. as we have for your dad.
ATL My Town
I am a friend or relative of a current/past resident
Starting out --we went to multiple AL and memory centers to educate ourselves! Priority determining what the best care looks like our parent needed to receive maximum benefit from the program. When we came to The Memory Center of Atlanta, we had experience visiting several different places and both of us interviewed them with more questions than they gave us information. Probably a scary moment for this staff!! But they were so good with the thorough and confident responses that we were impressed. We were watching the residents and talked with them on our tour as they spoke to us. The activities were engaging and not just a quick throw down for the tour group to see. We came back for a second time with a followup walk through and signed him up. We have loved the communication the activity director puts out in the pictures and notifications to the families. The chef has personality and skills with special events with residents. I think the involvement that you see from the core staff when they are out with residents says the most and when you are known by your name when visiting-the bar of accountability is raised. It takes both sides with both the family and staff together to take care and provide a quality of life for these special people in our lives.
Greg
I toured The Memory Center Atlanta and overall, it was a good experience. I think the community was a great place for people who have memory issues, and it was probably one of the nicest places I've ever seen because they had like a town set up. They have a general store in there, a movie theater, a tavern, and all these different facilities for them to keep their dignity and have all kinds of activities for their residents. So, it seemed like a good place. It just seemed to be more on the expensive side, but they had more to offer and they only do memory care. They're very good people and the lady who gave us the tour was very nice. The rooms were also nice.
Provider Response
Greg, thank you for leaving the Memory Center Atlanta a 5-star review, it's truly appreciated!
Concerned with care
I recently toured this community in search of a place for my dad. Very nice like online, however, my tour was rushed by the marketer whom seemed aggitated, not knowledgeable, and not willing to answer direct questions. She made promises on what COULD be, but my main concern was current staffing. They have 4 areas and only 1 person to care for everyone in each area. Both the ed and don are new and dont seem to know much of anything. This concerns me with what type of care my father would receive and for the current residents already there whom seem to not be getting much care at all. We will keep looking
unhappy and looking
I am a friend or relative of a current/past resident
The facility is beautiful and they were being lead by a awesome leader, Sandile. So angry that he's no longer there. The main reason our mom remained there was because of him, the nursing director Paulette, and the activity director Teal. Everyone was always available to help and go above and beyond. They need a new admissions person since they are changing management. She is horrible and treats the entire staff with no respect
Cliff
I am a friend or relative of a current/past resident
We have found a place for my dad, The Memory Center Atlanta. We chose this because it just had full service staff for him. Also his neurologist serviced that facility. It had an environment-like feel, a little town, and not like a hospital. Their staff was very professional, very organized and communicated very well. It's a very professionally staffed, well rounded community for memory patients.
Cathy
I am a friend or relative of a current/past resident
The way The Memory Center Atlanta is designed gives the residents more freedom. It's very good. The staff is very high quality. My mother's eating better there. They have pet therapy, music therapy, and a theater. They have trails and raised garden beds. They also have ice cream socials and they have a tavern. Everything is paid for monthly so the residents are not worried about money.
Heidi
I am a friend or relative of a current/past resident
Wow! We couldn't have picked a better memory care facility! We are truly grateful for what TMC is doing and has done for my husband. We count our blessings daily! Everything is a 5 plus rating -- especially the staff -- they are incredible!!
Nancy
I am a friend or relative of a current/past resident
My husband has been here 2 1/2 months he is very happy. The staff is great and very caring about each other resident. I love how they able to walk around and are not Just confined to their own neighborhoods.
Larry's wife
I am a friend or relative of a current/past resident
I like that administrative staff frequents the residents area. Things are well maintained. Most of all residents are treated with respect and there is always a staff member present. I am so very grateful for this facility.
Tamyra
I am a friend or relative of a current/past resident
The Memory Center is truly dedicated. They have been extremely helpful and right on top of any requests or needs. I've been so happy to have my mom there. The staff are very professional and care takers are so loving and are trained and truly understand the diesese of Alzheimer's and the needs of my mom and every resident. I'm so thankful to have found this wonderful place for my loved one! I highly recommend!
Explore Nearby Care
Expand your provider search by geography and care type.
Services and Amenities of The Memory Center Atlanta in Johns Creek, Georgia
Room and housing options
Companion Suites: We do offer companion suites.

Housing Extra: Private & Semi-Private Suites
General
Pets Allowed: Small pets allowed.
About The Memory Center Atlanta in Johns Creek, Georgia
At The Memory Center we believe the challenging conditions of an aging brain should be met with a caring, interactive community designed around the individual. One that recognizes them for who they are today.
Frequently Asked Questions
Help seniors by writing a review

If you have firsthand experience with a community or home care agency, share your review to help others searching for senior living and care.
Request Pricing Information
By clicking "Get Costs", I am providing express written consent to receive calls including automated/pre-recorded calls and automated texts for which I may incur a cost, as well as emails from Caring and its partners. I understand I am not obligated to provide this consent to utilize Caring's service(s). I acknowledge I was able to review the Agreement to be Contacted, Terms of Use, and Privacy Policy. This site is protected by reCAPTCHA and the Google Privacy Policy and Terms of Service apply.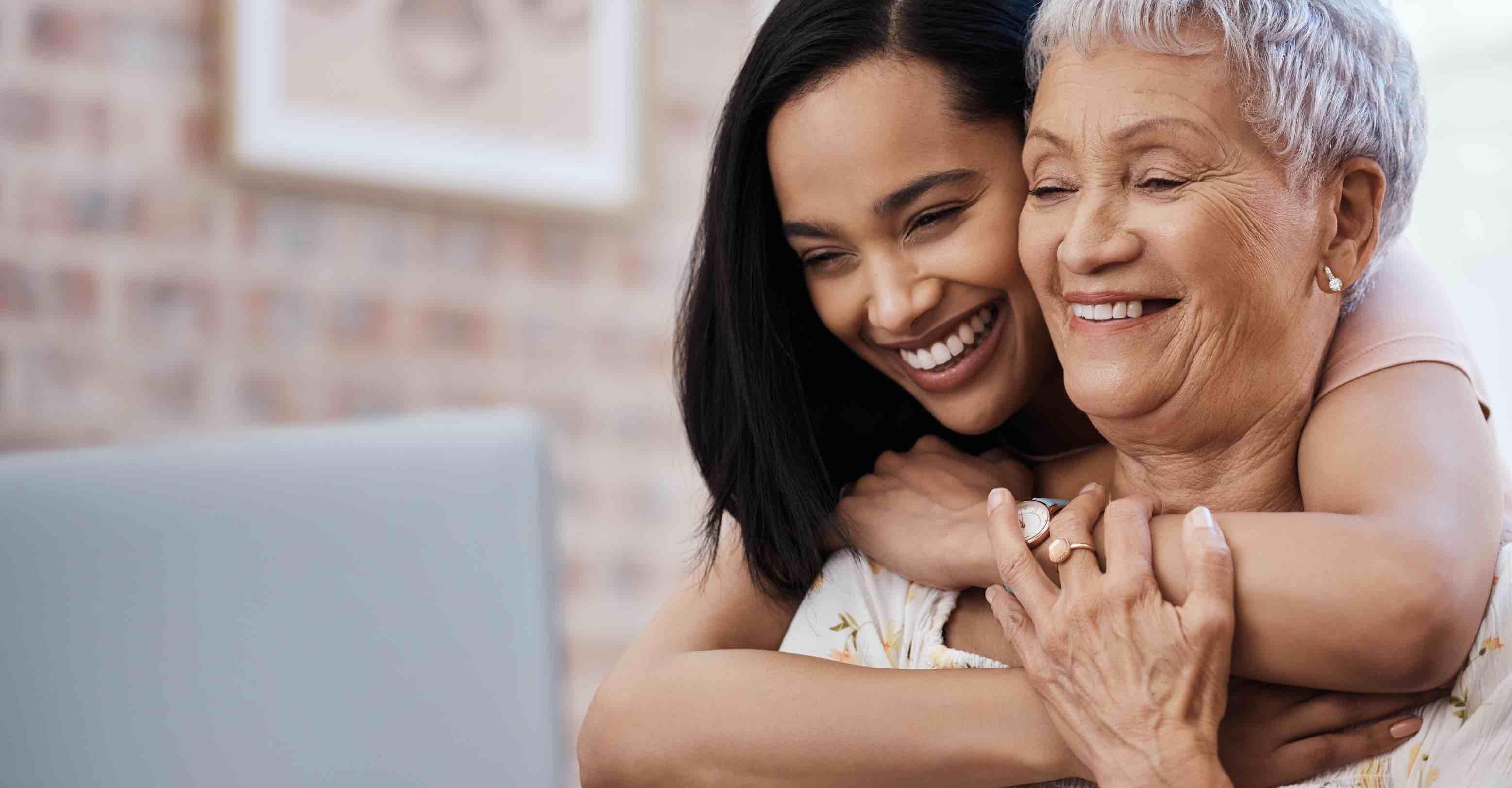 Compare costs, photos & reviews of senior living and care options near you.
Questions?
Call to speak to one of Caring's Family Advisors, or submit a request for more information here.
Costs for The Memory Center Atlanta in Johns Creek, Georgia
Memory Care
Memory Care is specifically designed to meet the needs of those with Alzheimer's or other forms of dementia. Specially trained staff members assist with activities of daily living (such as bathing and dressing) and provide therapies to slow further loss of cognitive abilities.
Didn't find what you were looking for?
Caring's Family Advisors can help answer your questions, schedule tours, and more.