Rio Pinar Health Care
Offers Nursing Homes
7950 LAKE UNDERHILL ROAD, Orlando, FL 32822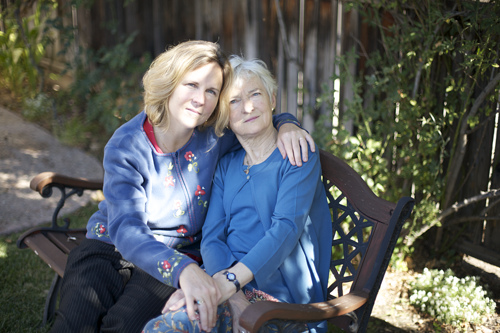 Reviews of Rio Pinar Health Care
Nursing Home Reviews for Rio Pinar Health Care
December 04, 2020
I am a friend or relative of a current/past resident
Love the staff. Everyone I met was kind and compassionate.
February 14, 2019
I visited this facility
I like that Staff here are committed to making it a pleasant experience for whomever visiting
May 13, 2018
I am a friend or relative of a current/past resident
I feel very please with the relationship I have with the staff from the Administration down to Housekeeping. The personnel had been very cooperative, with just few exceptions at the beginning of my mother long term stay. I have to specially mention the care, sensitivity and professionalism of Marlene of the Social Worker staff. She is always for the resident and the family member and listen with attention to any concern.
April 22, 2018
Other
Rooms are nasty. Bugs were in my nightstand and bathroom. Only one old lady is assigned to clean 180 rooms which she siad she's begged for help still no one's been hired. Employees are only there for check. Case mgr very mean rude and disrespectful. Physical therapy team is very nice and helpful. Overall nighttime crew is a nightmare, for instance they never come when you squeeze the bell. The food is hard to explain its unlike anything Ive ever witnessed burnt eggs old crusty bread or toast and the juices are very tropical watered down. Nothing healthy about this place. Please don't ever go to this place nor take anyone you love here. You can't imagine what it's like because you don't want to believe a place like this exists in America!
April 20, 2017
I am/was a resident of this facility
I was a patient at this facility. My experience although not perfect there were several members of the staff that made up for it My thanks to them
September 16, 2016
I am a friend or relative of a resident
my mom has been a resident at Rio Pinar for a few years now, its not the ideal place only a handful of the people who work there care enough the others are there for a paycheck only. the reason I have to keep her there is because of her insurance - if only it were a better one and not the Medicare/Medicaid I would transfer her to a better facility one which when you enter has a good smell and not one of urine all the time, a place that cares for their residents 24/7 not only when they feel like it, this establishment is not recommended to anyone who loves their family members, I feel really bad that this is the best I can do for my elderly mom at the moment but she needs round the clock care as she cannot do for herself anymore. I will continue to search for a better facility that is cleaner, more efficient, caring for their residents that accept her insurance. If you have a choice DO NOT put your family member here. Thank you -- God Bless
January 21, 2016
I am/was a resident of this facility
After working nonstop all my life, I had a stroke and had to go to a rehab center. I had to choose a facility based on my insurance. I chose Rio Pinar because I live nearby. I received excellent care while there. My Therapist evaluated me shortly after my admission and assigned me a score. I could barely do anything for myself. The Therapist also gave me a score that I would have to reach before I could go home. I was very determined to regain my independence. The Staff was very friendly and encouraged me everyday. I was able to go to therapy when I chose to go and even was allowed to go in the gym extra as I chose. My Wife and daughters were also encouraging me everyday and they would eat dinner there with me almost every day or so. I found everyone there to be very accomodating. With a combination of my shear will and the expertise of my Therapist and Nurses, I achieved my score and was able to go back home and live independently. I am so grateful that the Doctors, Therapist and Nurses at Rio Pinar were there when I needed them. I would highly recommend them to anyone that needs rehab like I did.
September 30, 2015
I am a friend or relative of resident
My Mom has been a resident at Rio for about one year, and we are very happy with the care she is getting there. From the beginning, since she had a stroke and needed long term care, and the searching and applying for help, the managers and staff of Rio Pinar were a great help to us. We looked at several other facilities before deciding on Rio; it looked cleaner, in better repair- even though an older building and facilities, and the staff were friendlier than any of the others, and so helpful getting her admitted and helping us with the Medicaid application. For those new at this; Medicaid plus her Social Security check covers the whole thing, with some left over for expenses. The entire staff of Nurses, CNA's, Social Workers, therapists, etc. somehow manage to give Mom personal attention and care even though they are very busy caring for several other residents too. Of course there are always issues and problems with the needs of seniors with several medical and mental problems, but we love the way everyone at Rio works hard to resolve problems and make the residents as comfortable, clean, and healthy as possible. The Physical and Speech Therapy departments at Rio did wonders for Mom and we saw great improvement in her condition since their therapists have been working with her. We visit her often -any time we want and the staff are very open and accessible for any questions or assistance. Its right across the street from Florida Hospital for any emergencies, and Rio provides transportation and helps arrange any needed Doctor appointments. Also- all sorts of activities for the residents to enjoy, depending on their abilities and needs, to keep them active and involved. The food, three meals a day plus snacks, is healthy and a wide variety. Overall, excellent care and after a year of a difficult transition period, we are happy she now calls Rio Pinar her home.
July 01, 2015
I am a friend or relative of resident
My father in-law was in Rio Pinar Health Care facility, Orlando. The second day his daughter and I visited in the morning and found his bed was very wet and seemed to have been wet over night. We met with the Director, the manager, and other staff. They assured us this would not happen again. The third day, I could tell he had been drugged because he was not as alert. The fourth day, he could not keep his eyes open, could not hold a small plastic cup of juice. The fifth day, he was so drugged he was still in bed at 10am, had not eaten breakfast, couldn't keep his eyes opened. It was thirty minutes before someone came in to dress him. He could not hold a fork to feed himself so I feed him and gave him water to drink. He had a hard time keeping his eyes opened so he didn't eat much. I asked to speak to the director. She said she would meet me in five minutes. I waited for her two hours and she did not show. That same day the family removed him from the facility. His Primary Care doctor said he was probably drugged to keep him from urinating.
March 16, 2015
I am/was a resident of this facility
The staff treats me with such care and compassion. They treat me like family. Every staff member from the executive director down to the maintenance staff, really cares about the residents/patients/family memebers. I have received great treatment here each time I had to stay. I give them 4 stars because no nursing home will ever be perfect! But, Rio Pinar sure does try really hard to make sure they get the job done!
November 23, 2013
I am/was a resident of this facility
I am a long time resident of Rio Pinar and have watched it go from a 4 star facility to barely a 1 star. The facility is over 25 yrs. old and do to past maintainance staff is held together with spit and fly paper.Ever since the company was sold to a new corparation it has gone downhill FAST. The staff has been cut to the barest minimus allowed by the state and this is evident in the responses to our needs by the staff. Seasoned nurses and CNAs have left and, for the most part, are replaced with lowwer paid individuals who it is obvious are here to get a paycheck and not do much work. Departments in the building, housekeeping and dietary, have been farmed out to private management companies. Who actually have been doing a better job than before. But don't get me totally wrong. For short term stays for physical theropy this is a great facility. For long term care, if you're not just looking for convenience, I recomend you seriously look else were.
May 08, 2013
I am a friend or relative of resident
The experience my family had with Rio Pinar was horrid! After my Mother's surgery she was sent there for rehab. The care was so bad that my Mother ended up back in the hospital and in the end losing her life. All due to incompedence and neglect from the staff. My brother and I had to spend almost every waking moment up there to ensure our Mother was somewhat taken care of. Every time we walked in it was something not taken care of that we ended up having to do. The final blow was the LOST or (maybe never taken, who knows as we kept getting different stories) blood work and urine samples to detect the infection that ended getting so servere that my Mom ended up back in the hospital never to recover.
August 30, 2012
I am a friend or relative of a resident
The overall feel of Rio Pinar Health Care as a building is rather dreary. It has been around for a while, and you can certainly tell. It seems to have not changed at all since when it was built. Like many hospitals and nursing homes, the smell inside isn't completely pleasant (the mix of disinfectant, floor cleaners, hospital food, and sometimes urine), and there isn't much to do aside from sit in the day room with the other residents (there are a few small televisions, some magazines, books, and board games). The actual place is certainly not a very stimulating environment for it's residents. The saving grace of it's appearance is a small courtyard area and garden in the center which provides an escape from the dull insides. Despite all of Rio Pinar's flaws, we will remember them fondly due to the wonderful staff. While my family and I had a hard time taking my grandmother from her own home, the staff helped her and us to make the transition as smooth as possible. They were very gentle with my grandma despite her combative personality. They would call us immediately if there was anything we needed to know. They knew the names of our entire family and were very friendly with us. When my grandmother's health began to deteriorate, there was a nurse with her constantly, and she was very helpful and understanding with the situation. It was very hard for us to leave our grandmother there, but the staff truly did all that they could to help us in our difficult time.
See all Nursing Home reviews (13)
See fewer reviews
Get Costs
---
Services and Amenities of Rio Pinar Health Care
Medicare
Health:
Overall:
Quality:
Staff:
Medicare Provider Number: 105564
Ownership Type:

For Profit Limited Liability Company

Date Certified:

10/01/2020
Get Costs
---
About Rio Pinar Health Care
Rio Pinar Health Care is a senior living provider in Orlando, Florida that offers residents Nursing Homes. Contact Rio Pinar Health Care for more details on services and rates.
Get Costs
---
Map of Rio Pinar Health Care
---
Senior Living Communities near Orange County, FL
Senior Living Communities near Orlando, FL
Other Senior Care in Orlando, FL