Boulevard Rehabilitation Center
Offers Nursing Homes
2839 S Seacrest Boulevard, Boynton Beach, FL 33435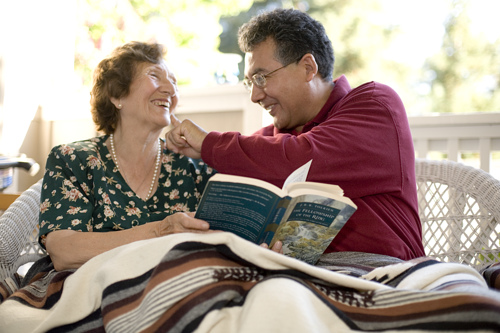 Reviews of Boulevard Rehabilitation Center
Nursing Home Reviews for Boulevard Rehabilitation Center
March 18, 2019
I am a friend or relative of a current/past resident
Great staff, excellent care. I highly recommend them to care for your loved ones.
January 23, 2019
I am a friend or relative of a current/past resident
My mom was in this Rehab. Last Saturday evening she was transported from Bethdesna Hospital in Boynton Beach, FL. She looked great! Went to the rehab and within 3 days I had to have her removed and transported back to the emergency room! Why...The staff there does not have the correct equiptment that she needed! I waited for 6 hrs for the doctor to see her! Never showed up??? Had I waited another hr. she would have not made it thru the night! Poor service! Understaffed! Miserable staff who could hardy speak English and need to learn how to smile every once and a while! The place smells of urine and poop! Walking down the hallway all you see are people who really need help and are left there to die so they can make room for another patient! I have no idea what these so called nurses are there for! There are a few that are nice and professional but the rest are just there to make a fast buck! Sad but true! What happened to our health care system? Who is inspecting this facility? The last day I went to see my mom, (before I had her removed,) I saw an elderly man in a wheelchair in the hallway! As he looked into my eyes and could see my negativity, he said to me....Son...It could only get better! On my way out with my mom on the stretcher, I looked at him and said...It can't get any worst! He laughed and said... good move and best of luck!
January 15, 2019
I am/was a resident of this facility
I was a resident at the Bradford Medical Resort and received excellent care. Cora was outstanding with her services. The therapy I received was excellent. The therapy team was very friendly and met my needs. I am able to return home feeling confident and I am much stronger than I was when I came. Thank you Pomeroy Living Rochester Skilled Rehab for the quality service and to the entire staff thank you. I will recommend this place for rehab to others. I also met new friends while I was there. J. H.
December 20, 2018
I am/was a resident of this facility
I have been a resident at Boulevard Health Center a few times and each time I'm always pleased with the service provided by nursing, the Physicians, the therapy team. Also dietary was great in the area of providing the meals every day. Everyone was friendly and concerned about all my needs. I found that the staff was very courteous and was there to answer all the questions that I had. I am satisfied with everything and I would recommend this facility to others. The rooms were very comfortable and to have housekeeping clean everyday was awesome. Maintenance was always there to assist if anything needed fixing. Great team!
February 17, 2018
I am a friend or relative of a current/past resident
No hot water, patients left dirty and un changed for hours. No hot water, not even luke warm
September 07, 2015
I am a friend or relative of a resident
My mother was in Boulevard Rehabilitation Center, and their activities were probably the best out of all three places she had been, but with helping the family out in a bad situation, they were not. The room wasn't that bad. They had bingo, and there's a place for them to go outside with their family. My mom had bad dementia and they let my mom go home with my father who had lung cancer when I wasn't even in the town to say what's good or not. They shouldn't have allowed my mom go home with my dad. It was a very reckless situation, and they didn't care. However, it wasn't that dirty, they didn't lose her clothes, and they had good activities.
May 28, 2015
I am a friend or relative of resident
My Aunt was a resident here and although its reputation was not good at first, my experience there changed everything. My aunt was there for Rehab and my experience there was nothing less then spectacular. The CNA's were caring and the nurse's were attentive. My aunt had a few medical issues which the nursing staff and doctor took care of immediately. Her room was clean and any issues we had were promptly dealt with. It's an overall good place, and we would definitely go back if needed.
May 14, 2015
I visited this facility
My mother was at Boulevard Rehab for 3 weeks while recuperating from surgery. This was our first experience in a nursing home/rehab. I was pleasantly surprised. The facility was clean and most of the time no smells. The therapists were great. The nursing staff were attentive majority of the time. Food is ok, needs some improvement. It's an older building but they take care of it. My mom has surgery on her other knee in 2 months and she will definitely go back there if she needs to.
May 06, 2015
I visited this facility
I would definitely recommend this place especially the nursing on south wing unit. They know the patients very well and able to give the information and help right away.
April 29, 2015
I am a friend or relative of resident
A close friend of mine had her mother in this facility and I spent a lot of time there with her. The facility and her room were very clean and the staff were very attentive, caring, and professional. The Therapy Dept. was wonderful and got her back in shape and back at home in no time...as did the Nursing Dept. I found the room to be spacious. Most notably...the facility did not smell when you walked in! I would recommend this facility in a heartbeat!
April 20, 2015
I am a friend or relative of a resident
Boulevard manor was very clean in the inside and looked very professional. They're very caring, and I was pleased. I've been to the cafeteria, and it was clean. The room of my grandfather in law was set up so nicely; it had a TV, a computer, a transfer chair, and two beds. They were pretty much secure.
February 09, 2015
I am a friend or relative of resident
My sister was there and I was with her daily. The room was filthy and the shower and bathroom was even worse. Nurses gave meds at their convenience and not always when needed. In general, a despicable place with food that was worse than horrendous. Have seen cleaner animal shelters.
October 16, 2014
I am a friend or relative of a resident
My mom was at Boulevard Rehab Center. The staff were very good. Mom said the physical therapy wasn't difficult enough and she thought it was very easy there. The setting was like a hospital-type setting. Their food is terrible, terrible, terrible. We ate with her, and the food was terrible. Their dining was OK though. They have some pretty good activities, but I think they need to improve on these as well as their food.
August 30, 2014
I visited this facility
I was able to visit Boulevard Manor Nursing and Rehab Center and the place needs a little bit of updating. It was also an older facility, but the people were awesome. They have been there for a long time and they were outstanding.
February 15, 2014
I am a friend or relative of resident
Do not bring your family member here! My mother left here with a urinary tract infection, was dehydrated and needed to be hospitalized.
September 27, 2013
I am a friend or relative of resident
My mother was brought here after surgery. The food is disgusting and the place smells horrid. The staff never ame around until she was leaving to ask how it went. I would not recommend this place to anyone
See all Nursing Home reviews (16)
See fewer reviews
---
Services and Amenities of Boulevard Rehabilitation Center
Medicare
Health:
Overall:
Quality:
Staff:
Medicare Provider Number: 105067
Ownership Type:

For Profit Corporation

Date Certified:

07/01/2018
---
About Boulevard Rehabilitation Center
Boulevard Rehabilitation Center is a senior living provider in Boynton Beach, Florida that offers residents Nursing Homes. Contact Boulevard Rehabilitation Center for more details on services and rates.
---
Map of Boulevard Rehabilitation Center
---
Senior Living Communities near Palm Beach County, FL
Senior Living Communities near Boynton Beach, FL
Other Senior Care in Boynton Beach, FL