🎉 PROMOTION 20% off for AL and 25% off MC must take financial possession November 30th!
215 Shupe Circle, Loveland, CO 80537
Offers Assisted Living and Memory Care
Photos of Brookdale Mariana Butte
Request Pricing
By clicking "Get Costs", I am providing express written consent to receive calls including automated/pre-recorded calls and automated texts for which I may incur a cost, as well as emails from Caring and its partners. I understand I am not obligated to provide this consent to utilize Caring's service(s). I acknowledge I was able to review the Agreement to be Contacted, Terms of Use, and Privacy Policy. This site is protected by reCAPTCHA and the Google Privacy Policy and Terms of Service apply.
Reviews of Brookdale Mariana Butte in Loveland, Colorado
Jeanie
We did a tour of Brookdale Mariana Butte. The size of the rooms was pretty small. They seemed to be very friendly, and we really enjoyed it. The staff were all excellent. It was great. We enjoyed our time that we spent there. They made us feel very welcome. We walked in the front door, and there was a sign that said, welcome with our names. They just made us feel very welcome. If we had my parents with us, they would have been more than welcome. They greeted us and took us around. We got to see just one room because they only had one room available. They made us feel like we really wanted to go there. We were really leaning toward it, even though we had picked the other two places from our visits the day before. We were really excited about them. We didn't taste the food, but they did give us a little box of cookies that their chef made for us that day. They were really good. They were sugar cookies. They were very soft and very yummy. If we hadn't gone to the other place in Fort Collins, we would have probably moved in here.
Reviewer#as0511
I am a friend or relative of a current/past resident
My dad is in Brookdale Mariana Butte, and the experience has been appalling. I had to beg them to take care of him. They're short-staffed. They don't supervise their staff, and their turnover has been constant. No one is wearing a name tag, so I never know who I'm dealing with. He's been left sitting in his own feces for hours at a time. I could go on and on. It's poor supervision, poorly trained staff, not enough staff, and high turnover. I realized that right now at this point in history that all senior living facilities are experiencing similar problems, but this has been unbelievable. The only activities available have been some coloring papers and colored pencils left sitting out on a table. The activity coordinator left, and there has been nothing. The facility is sadly in need of maintenance. I would suggest that they take care of their clients and live up to the contract we signed with them.
Provider Response
We take your comments seriously and are committed to providing quality care and services to our residents and their families. Our management team has reviewed these concerns and we wish to assure you the safety and well-being of our residents is our top priority.
Mary
We went to Brookdale Mariana Butte. We didn't view the memory care because the tour person recommended that we not do that with my mother at the time. I'm not quite sure why she didn't want her to see it, but we just trusted her judgment. It was very inviting, very, very beautiful, and it was very friendly when you walk in. It's very large. When you enter, there's a big open room, and there were ladies that were practicing choir music around a piano, so that was nice for my mother to see that they had that type of activity going on that residents could participate in. The person giving the tour was great. The help seemed fine. They were busy, so we didn't talk to them hardly at all. They have a lot of amenities. They have a bus that'll take you places, craft rooms, and exercise places. We didn't take time to see all of it, but they have a lot of everyday activities going on that you can choose to do whatever you want. It was beautiful and nice and everything, but it was very large, and I kept feeling like my mom might be overwhelmed with the size.
Sara
I am a friend or relative of a current/past resident
My sister was in assisted living at Brookdale in Loveland. They were wonderful, but she had a fall and is not able to care for herself anymore, so we had to get her out. The marketing lady still calls me once in a while to ask how my sister is doing. It's beautiful -- absolutely beautiful. The staff was wonderful, caring, and perfect. I'm very impressed with them. My sister loved it there. She was in a studio, and it was just perfect. They were very helpful. They took down the closet doors and the door to the bathroom, and they put up curtains to make it easier for her to be able to facilitate herself. The surroundings were incredible. You could see the mountains, there was green grass, there were white picket fences, and it was just absolutely beautiful. I would like to live there myself. We were very happy there. She came to love the food. She didn't have any complaints except she didn't like fish, but they honored what she liked and what she didn't like so that was good.
boxermum78
I am a friend or relative of a current/past resident
Facility is really nice, and clean. Care staff is amazing they go above and beyond, I see quite of few of them working more then they should, seems like they need to hire more people. Nursing staff, doesn't seem like they are very invested, almost like they are there for the paycheck not for the care of the residents. Kitchen staff are nice and helpful, food is delicious! Management needs some improvement with communication.
Carrie
I am a friend or relative of a current/past resident
Brookdale Mariana Butte has been very nice and clean. The people who take care of my mom are very helpful. My mom mentioned that one of the other residents punched her in the arm. They said it's a new resident and she's just getting used to the facility and they're going to monitor her more than they had been. Other than that, I think it's great. Her room is really nice, big, and the bedroom is very comfortable. She is able to put in the furniture that she wants. The bathroom is really nice, open, clean, and accessible for her to get in and out with her walker. The food is much better than what I've had at other places, so I won't complain. She really likes the activities. Yesterday when I came in, they were playing games, and she was really interacting. It was a very fun-loving crowd. The other thing that I liked about it is they don't have the quick staff turnover rate like some of the other places.
JL
I am a friend or relative of a current/past resident
My dad is living in Brookdale Mariana Butte. He has housekeeping, laundry, med management and meals. There have been some continuity issues and med management has been a little difficult as far as getting Dad on a schedule. It's a little difficult to get a hold of staff because I expect a callback within the same business day, but I get a callback the next day. Response time happens, but it's a little slow.
Sue120288650
Brookdale Mariana Butte's atmosphere was very positive. The woman that I spoke with was very compassionate, kind, knowledgeable, and helpful. However, it wouldn't work out because they didn't have a memory care facility attached to it, and that's what I needed for my mom. The rooms were nice but smaller than what my parents have right now.
Tom118501450
I am a friend or relative of a resident
My loved one is at Brookdale Mariana Butte. I like the way it is laid out and the way it feels more like an apartment or like a home than like a hospital-type setting. They do have social amenities. For example they have a kitchen where a person can do some cooking. Shirley enjoys cooking. The staff seems to be very competent. The food is very good. They have a nice dining room with nice furniture, amenities and so forth.
Caring Daughter116600550
I am a friend or relative of a resident
Brookdale Mariana Butte is very much willing to work with you in trying to promote longevity with your parents' being independent as long as possible. Their apartments are slightly bigger than most of the other assisted-living apartments throughout Loveland. They have activities for the residents.
Anonymous113909950
I am a friend or relative of a resident
Brookdale I think was the nicest place I visited. There were very good people there, so that was the best fit. Everything seems pretty good so far. He has his own room that is pretty new and spacious. I like the actual care and knowing that he is going to be OK.
Mark105921650
I am a friend or relative of a resident
Sterling House at the Orchards is a very nice assisted living place. My mother-in-law is very comfortable. The care seems to be extremely good, and she is very happy. I would recommend them. There are plenty of activities, and she partakes in some of them. They are very welcoming, and everyone seems to be very congenial. Everyone talks and smiles. We're very happy with where she is.
Caring102753050
I am a friend or relative of a resident
My father-in-law stays at Sterling House at the Orchards. The staff are very friendly and very helpful, and they seem to have a very good rapport with all the people there. The apartments are wonderful, but the only thing that I'm concerned about is the bathroom; a doorway into the bathroom from the bedroom would be a good idea. It is very clean, everything looked fine, and the patients seemed very happy. I wasn't able to stay for a meal, so they gave me a pie to take home, and it was very good. The dining room looked beautiful. I didn't see anything that was of concern to me with security. They have crafts, exercise, and music. I would recommend them.
Caring87578450
I am a friend or relative of a resident
I was able to go to Sterling House at the Orchards because my friend's mother was there. It's a very nice facility, and I think she was very comfortable. It seemed like they have very good care, good programs, and that they met all her needs. They have good apartments, and overall their accommodations are great. They can all have food they want to eat. They can come and go as they please with their family. The staff are very accommodating. They treat them as individuals, not just as a group. The residents get individual attention, and I can see that their residents are very happy. They have physical therapy, a TV room, nice outdoor yard, and they have a lot of activities going on.
Caring73052750
I am a friend or relative of a resident
The staff at Sterling House at the Orchards were very friendly and nice, but it seems like they are cutting the cost with regards to the personnel because everybody like the nurses or the aides are doing all the work from serving the food to cleaning the room. They should have a separate staff for that and I am not happy with it. I think they need to hire more staff. The units are nice and the atmosphere is good, but the food is horrible.
Caring070901
I am a friend or relative of a resident
It is hard to find more quality places that have an opening but thankfully, Sterling House happened to have one available for my dad. The place is as good as their staff. They're doing very well. He has a two-room unit wherein it has a bedroom and a separate living room. It is a more like an apartment, which is what we wanted for him, but he still has the same services as the assisted living. He still has all the meals, the supervision, and the activities, all those things, they have all that available for him, so that has been good. My dad had a stroke so he needs some assistance and so it is nice that they have that there.
Services and Amenities of Brookdale Mariana Butte in Loveland, Colorado
Costs
Fee Structure Extra: We offer a month-to-month rental
Room and housing options
Companion Suites: We do not offer companion suites
About Brookdale Mariana Butte in Loveland, Colorado
Brookdale Mariana Butte is located south of Fort Collins in Loveland, Colorado. This picturesque area is close to the Rocky Mountain National Park, just down the road from Boedecker Reservoir. Residents enjoy the fun-loving environment with musical performances, arts and crafts and cooking opportunities. They appreciate the clean, well-kept surroundings with on-site physical therapy, a game room and outdoor courtyard. Families feel like their loved ones are well cared for by attentive staff who focus on individual needs and have a positive rapport with residents. They also mention the spacious apartments, lovely decor and delicious menu options.
Frequently Asked Questions
Help seniors by writing a review

If you have firsthand experience with a community or home care agency, share your review to help others searching for senior living and care.
Request Pricing Information
By clicking "Get Costs", I am providing express written consent to receive calls including automated/pre-recorded calls and automated texts for which I may incur a cost, as well as emails from Caring and its partners. I understand I am not obligated to provide this consent to utilize Caring's service(s). I acknowledge I was able to review the Agreement to be Contacted, Terms of Use, and Privacy Policy. This site is protected by reCAPTCHA and the Google Privacy Policy and Terms of Service apply.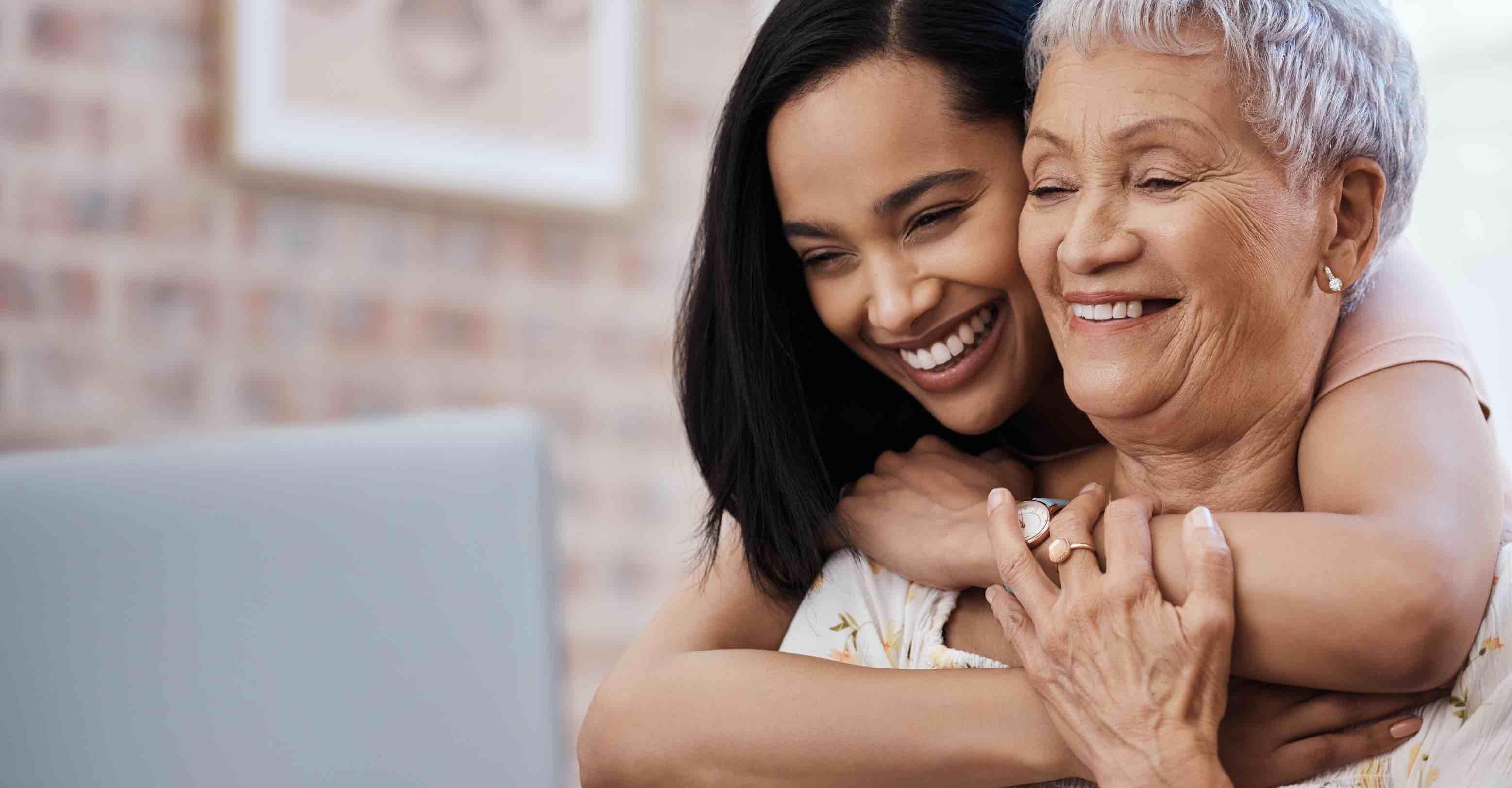 Compare costs, photos & reviews of senior living and care options near you.
Questions?
Call to speak to one of Caring's Family Advisors, or submit a request for more information here.
Costs for Brookdale Mariana Butte in Loveland, Colorado
Assisted Living
This level of care provides support for those who need help with personal care needs such as cleaning, bathing, and dressing. Residents selecting this level of care are treated to many amenities in a home-like atmosphere, while getting support in their daily lives.
Memory Care
Memory Care is specifically designed to meet the needs of those with Alzheimer's or other forms of dementia. Specially trained staff members assist with activities of daily living (such as bathing and dressing) and provide therapies to slow further loss of cognitive abilities.
Didn't find what you were looking for?
Caring's Family Advisors can help answer your questions, schedule tours, and more.