15302 Brookhurst St., Westminster, CA 92683
Offers Assisted Living and Memory Care
Photos of Brookdale Brookhurst
Request Pricing
By clicking "Get Costs", I am providing express written consent to receive calls including automated/pre-recorded calls and automated texts for which I may incur a cost, as well as emails from Caring and its partners. I understand I am not obligated to provide this consent to utilize Caring's service(s). I acknowledge I was able to review the Agreement to be Contacted, Terms of Use, and Privacy Policy. This site is protected by reCAPTCHA and the Google Privacy Policy and Terms of Service apply.
Reviews of Brookdale Brookhurst in Westminster, California
4.5

4.7

4.3

5.0

5.0
Mark
The tour I had at Brookdale Brookhurst was excellent. Their courtyard was a little bit more pleasant and a little bit more comfortable. I saw the one-bedroom apartment and I also saw the studio. I saw the menus and stuff like that and where they had the food there and the general area and it all seemed pretty good. Also, the library and TV room looked kind of comfortable. The rooms were larger. It's much nicer on the inside than the outside.
Tracy
I am a friend or relative of a current/past resident
The level of care and concern that Brookdale Brookhurst has is excellent. Mom missed breakfast one time and they came knocking on her door. She was on the phone and she missed it, but they were on it. They wanted to make sure she was OK and that made me and my family feel very comfortable. The other bonus is my mom, thankfully, is a very social being and she has benefited from the social aspect of Brookdale Brookhurst. She's involved in field trips right now, sitting together with other people at dinner, and playing bingo, which is not something that she's accustomed to, but she's enjoying herself at every level. The cleanliness of the place, the receptivity of the cooking staff, and the staff in general have just been phenomenal. We are extremely happy with the results. It's a blessing because she's loving it and thriving way more than she did when she was living by herself. She's capable of living independently, but she's taking advantage of all the activities that they have to offer.
Sandra
Brookdale Brookhurst was beautiful, and the staff was warm and inviting. I saw different rooms and they're not all the same. They said they all had unique characteristics which I kinda liked. They were beautiful. They always upgrade them when someone moves out to be of the latest style. They only had one courtyard, but it was beautiful. There was a koi pond and several places to sit around. It felt cozy. They laid it out very strategically, so there were so many different conversation places to go sit. I loved the property, but it was not in our budget.
Susan
Brookdale Brookhurst was very nice. I liked how small it was. Everyone was very pleasant and very nice. My friend didn't like the location though. It wasn't close to a lot of things as the other place was. They have lots of activities like bingo, an art class, a big library, a gym where they could do either therapy-type things or just a treadmill or something, beautiful gardens, and outside patios. The staff was great. They gave us lunch and it was very good. They gave us a sample of some jam that their head chef had made and it was very nice. They've got very friendly staff.
Judy
I did a tour of Brookdale Brookhurst. It was beautiful, but it was pricey, and right now she just doesn't want to do it. If we would think about one, it would be someplace like that; it seems nice. It's a nice facility, and very nicely kept up. The actual place is nice, the room we toured was really nice. The cafeteria just seems a little more upbeat and livelier than the other places. She was well organized, the lady that gave me the tour; she was very knowledgeable, and it seems pretty good. The dining room seems clean, I could give it a four; it's not excellent but it looks much cleaner. I think they have a barber-salon, and they have a bus that takes you to places. It feels homey as an institution; it just feels nice.
Mila
I took a tour of Brookdale Brookhurst. Their staff was very knowledgeable. They showed us all the common areas and explained which activities were going to be available for my mother-in-law. It was very clean, it was very well designed, and we knew it was going to be a good fit for her. They have a hair salon and a nail salon that will be available once a week. They have very nice common areas where people and relatives can congregate. We also like the setup of all the lunchrooms and the game room. Everything was very spacious and very well maintained. One just gets a feeling that it is well taken care of.
Lana
I am a friend or relative of a current/past resident
My grandmother was at Brookdale Brookhurst's assisted living area. It was like an old hotel converted into a facility, so it wasn't as nice as where my parents are now. When I was visiting her, we stayed with her, we had lunch and meals with her, and we had birthdays there with her. They had a beauty salon. She had a really large room with a kitchenette and a private bathroom. The food was actually pretty good there. The staff was OK. Where my parents are now they're really chatty and engaged, but they were not like that at this facility. It was actually difficult to get questions answered and stuff like that. They had a courtyard with a really pretty water fountain.
GS
My tour at Brookdale Brookhurst was very positive. It is a very clean and modern community. They have nice, big dining room and nice, private rooms. They offer studio apartments. The staff members were very helpful. They explained things to me well. The price was a little high though. As a whole, the place was very straightforward and easy to manipulate.
Felice
We chose Brookdale for my mother. The rooms were bigger than the other places. They have games, movies, excursions, a courtyard, a couple of living room areas, and sitting areas in the other floor. I liked the fact that they have open dining hours, so you can go down at any time from 7 am to 7 pm.
Tammy
Brookdale Brookhurst was very clean and beautiful, and had a lot of activities. The staff was very friendly, and everybody looked happy.
Susan567144
Brookdale Brookhurst was fine but very old and rundown. The staff was very nice. The rooms were bigger than most places in the area but very old.
Pam624878
Brookdale Brookhurst smelled like a hospital. The staff members were very polite. They were very nice and gracious. There wasn't an issue.
Latasha2
My uncle is in Brookdale Brookhurst. It's a very nice, welcoming environment. The apartment itself is pretty spacious, very clean, and modern. Everyone is very friendly and helpful. He enjoys all of the activities, like bingo and book club, and outings. I enjoy the food, but he does nott. The facility offers a private dining room if you want to reserve it and have your family over for dinner.
Lydia14
Brookdale Brookhurst was a very large facility with almost 200 residents. For me, it was too much and seemed too medical. They had a lot of activities, but I just think it had too many people. The dining rooms were very nice. Overall, the place was really nice.
Charlaine
I am a friend or relative of a resident
Everything is wonderful at Brookdale Brookhurst. The staff is great, the appearance is great, they have a lot of activities, and my mother said the food is wonderful. Everything's been perfect; I wish I could move in myself. Right now, she has a shared room. She had a little problem with her first roommate, but they immediately took care of it and found her another room, and she's very happy now. They do bingo and Pokeno, go out for road trips, have a happy hour with a sing-along, and quite a few other things.
Diane W1
My mother was in Brookdale Brookhurst. The staff was nice, and there were a lot of activities. However, they could've cleaned my mom's room a little bit better. Her eyesight is very poor, and they could've given her a little bit more care. They could've vacuumed or washed a little bit better for her. As far as taking care of my mom, they cleaned her, and they showed up on time. She was there a little over a year. She had a big room, and they had tons of activities every day all day long, i.e., shopping, bingo, and music. The food was OK. The people were very nice, and for the most part, the place was clean.
Laurie38
Brookdale Brookhurst was not somewhere I wanted my mom to be. The staff was very nice, but they didn't have a nice family room area. The rooms were fine; I just didn't like the setup. The dining area and the social area were really small.
Jayne6
I went to Broodale Brookhurst, and I liked that one. However, my mother didn't like that she had to go so far upstairs to a room and come down the elevator. The woman who showed us around was very nice. The room was very nice. She actually showed us one where someone was about to move in and the family members had come and decorated it nicely for their dad. She showed us a couple of different sized rooms, and they were very nice. I knew they took them out and do things on a little bus; that was a nice thing to do so that they were not always staying inside. I liked that it was close to my dad. I used to live there, so I was familiar with it when they first built it. I liked the little garden -- the sitting area outside; it was very nice, and the people were very nice.
Van3
I am/was a resident of this facility
I love Brookdale Brookhurst. The staff are very friendly and very professional. I like my apartment. It's very airy and open. I eat everyday, and the food is OK. The dining room is very nice. They got all kinds of activities. I have no problems with security. I like the looks of the facility, and it is very clean.
Caring102166250
I am a friend or relative of a resident
My aunt is in a great facility called Brookdale Brookhurst, and they have done a great job. They are just very conscientious and communicative, and they take good care of her. The rooms are spacious. It is much more spacious than where she was before at half the price. They have all kinds of things like bingo, poker, and singing. They take them on day trips, arts and crafts, and all kinds of stuff. She's only been there for about a month, and I haven't had much communication with the nurse. Other than that, I think it's been great.
Caring99337550
I am a friend or relative of a resident
My mom has been at Brookdale Brookhurst since mid October. It was Emeritus before, but they changed the name. It seems clean and well attended. It is only a mile from my house, so that is a big thing. Some of the people we saw and spoke to looked happy there. Everybody is quite nice, cheerful, and helpful. The staff is quite accommodating; they check on her. That's a great relief for my husband and me to know she's been watched after. She complains about the food a little bit. She thought it could be better prepared as it should be. But they can try to work it out. They had a meeting about that because there's a change of ownership. The main thing she fusses about is the staff. They would knock on her door and just open it. She doesn't like it at all. Because it's her apartment, they should not do that unless there's an emergency.
Jacqueline13
My daughter and I were very pleased. It was a very nice experience. I thought their entertainment facilities were wonderful, and the rooms were very nice; the dining room was lovely, their patio and atriums for the people to walk around in were nice, and the building was nice, so everything was fine. I haven't eaten there, but it looked like the menu was very good.
Colette2
It was great. The staff was wonderful. It was a really good experience. I thought the rooms were great also. They were very clean and very spacious. For activities, they have outings, like going out to restaurants. I really like this facility, but it was just too far from my home.
Robin20
It is wonderful. We loved the place and that's why we moved mom there. It was a good fit for her. Financially, it was a good place. The facility itself is just pleasant to look at. It's pleasant inside, decorated very nicely, and clean. It has every need that mom needs. The people are fantastic. They have been so gracious, so giving, and kind to her. It just seemed perfect.
Caring72894450
We looked at thirteen places and this had the best and nicest room of all. Mother really liked it. Their facilitator, Kenny, was thorough and helpful. We had sat with the residents and had lunch there and it was terrific. However, the neighborhood wasn't what my mother had hoped for.
Caring71423850
The rooms were spacious and adequate for what they were using it for. The staff was pleasant. Everybody seemed to be neat.
Carol36
It appeared a very fine place. It was clean. We had lunch there and the food was delicious. We were looking at shared rooms. It was like one bedroom chopped in half and no privacy really for one of the people, but the room was okay. All the staff seemed to be very friendly and there were a lot of activities to do, so that's pretty good.
Dorothy12
The food looked and smelled great. The staff was great, too. But it's not a locked down facility, and just did not fit my needs.
TT1
Brookhurst is a very nice community with a caring staff and wonderful residents.
Services and Amenities of Brookdale Brookhurst in Westminster, California
Costs
Fee Structure Extra: We offer a month-to-month rental
About Brookdale Brookhurst in Westminster, California
Brookdale Brookhurst is nestled in a quiet suburb of Westminster, California, near the Mile Square Regional Park, David L. Baker Golf Course and Fountain Valley Regional Hospital. Residents describe the facility as spacious with clean, well-designed apartments and a number of pleasant communal areas to choose from. Brookdale Brookhurst receives consistently high praise for its delicious food and the "open-hours" dining room policy that allows residents to decide when they would prefer to eat. Loved ones note the range of activities offered, including happy hours, bingo and book clubs. Visitors praise the friendly, professional and caring staff members.
Help seniors by writing a review

If you have firsthand experience with a community or home care agency, share your review to help others searching for senior living and care.
Request Pricing Information
By clicking "Get Costs", I am providing express written consent to receive calls including automated/pre-recorded calls and automated texts for which I may incur a cost, as well as emails from Caring and its partners. I understand I am not obligated to provide this consent to utilize Caring's service(s). I acknowledge I was able to review the Agreement to be Contacted, Terms of Use, and Privacy Policy. This site is protected by reCAPTCHA and the Google Privacy Policy and Terms of Service apply.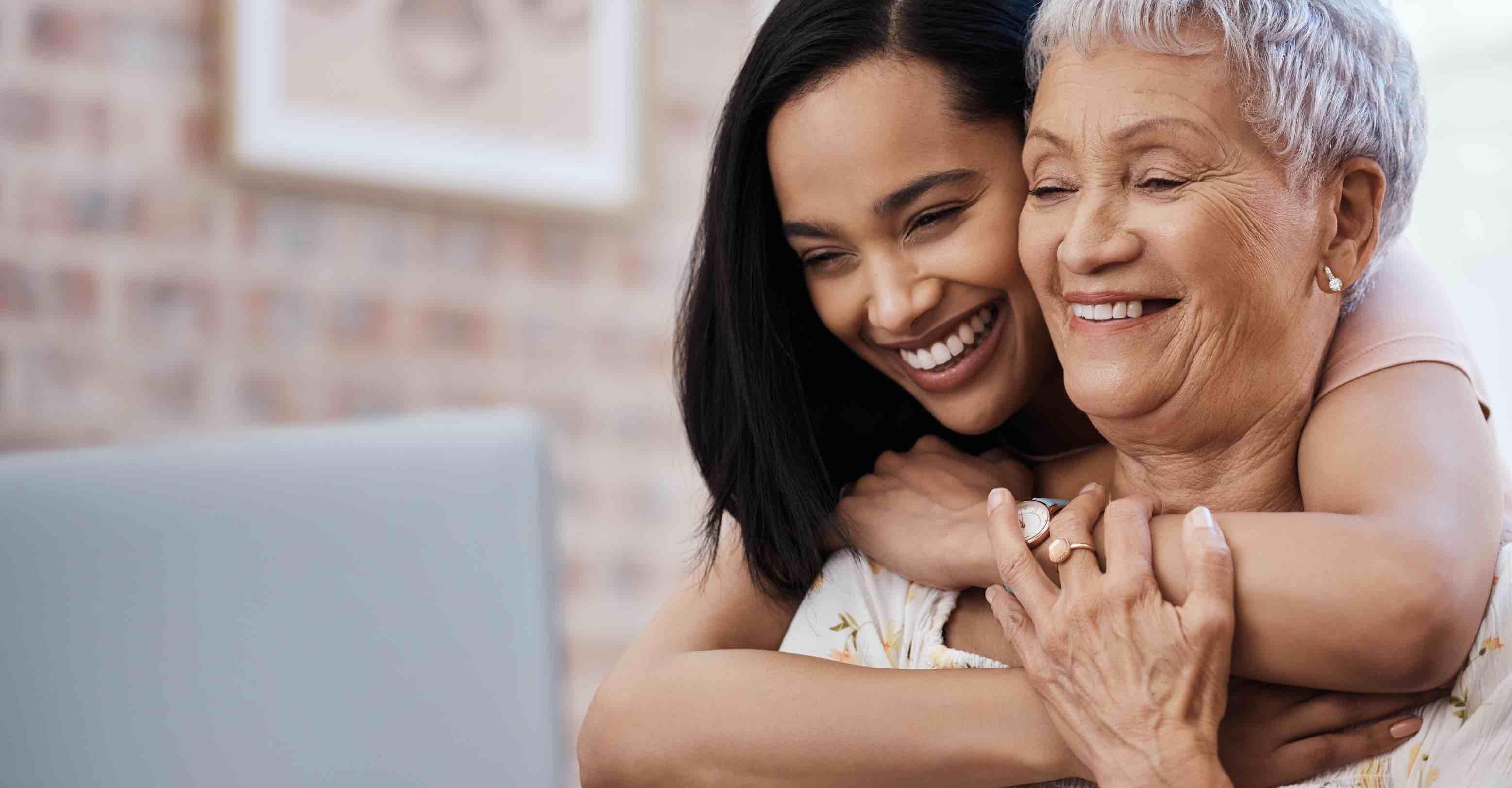 Compare costs, photos & reviews of senior living and care options near you.
Questions?
Call to speak to one of Caring's Family Advisors, or submit a request for more information here.
Costs for Brookdale Brookhurst in Westminster, California
Assisted Living
This level of care provides support for those who need help with personal care needs such as cleaning, bathing, and dressing. Residents selecting this level of care are treated to many amenities in a home-like atmosphere, while getting support in their daily lives.
Memory Care
Memory Care is specifically designed to meet the needs of those with Alzheimer's or other forms of dementia. Specially trained staff members assist with activities of daily living (such as bathing and dressing) and provide therapies to slow further loss of cognitive abilities.
Didn't find what you were looking for?
Caring's Family Advisors can help answer your questions, schedule tours, and more.