573 S. Boyle Avenue, Los Angeles, CA 90033
Offers Nursing Homes, Memory Care, Independent Living, and Assisted Living
Photos of Hollenbeck Palms
Request Pricing
By clicking "Get Costs", I am providing express written consent to receive calls including automated/pre-recorded calls and automated texts for which I may incur a cost, as well as emails from Caring and its partners. I understand I am not obligated to provide this consent to utilize Caring's service(s). I acknowledge I was able to review the Agreement to be Contacted, Terms of Use, and Privacy Policy. This site is protected by reCAPTCHA and the Google Privacy Policy and Terms of Service apply.
Reviews of Hollenbeck Palms in Los Angeles, California
4.8

4.9

4.5

5.0

4.5
2016, 2017, 2022
View More
Reynaldo
I am a friend or relative of a current/past resident
My father moved into Hollenbeck Palms. We chose it primarily because there were a lot of Spanish-speaking staff, and what he needed. His apartment is very pretty, beautiful, and very clean. He goes to the library. He goes outside and does gardening, and there are movies. The food is pretty good. However, it's expensive.
Joey
Hollenbeck Palms was like an oasis. It was beautiful. The grounds were beautiful. My mom doesn't need senior living, but she said she wanted to live there. It was gorgeous. I do remember what they offered as far as art classes. It was gorgeous. It was a beautiful place. They had private rooms. We were looking for my aunt to have her own room. The rooms were very nice and spacious as well. I believe that you could have a pet there. It was excellent. The staff who toured us was very helpful, very informative, answered all of our questions, and gave us pricing information. The staff there seemed to be great.
Ramiro
I went to visit Hollenbeck Palms, and the walkthrough was very nice. It's a very impressive building, and the grounds and facilities were very nice. The staff was helpful and brought a lot of information. My only issue was the pricing, it was higher than what I was capable of or willing to pay. They have both shared and private rooms. In the outside area, the grounds are large -- and it's a lot of areas -- and so for the residents there, they're available to them, so it's very nice. If I could afford it, it would have been great, but I just couldn't. The staff who accommodated me was very nice and very good.
Laura
Zhana was the person that I've been dealing with since our very first phone call with Hollenbeck Palms. She was extremely honest, caring, and informative about all that was required and also during the tour. My sister and I went there first, and then we brought our father next, and they just have a lot to offer for him since he's still very active. They have secured parking with a security guard in there too. We sent in our vaccination cards and then they took our temperature before going on a tour. They were great about safety precautions with COVID as well as just being really, really friendly and very honest. The community seems very, very well taken care of as well. He hasn't moved in yet, but as far as what we can see and what they offer, it was far beyond what we expected. The fact that he's going to stay in the same community, too, that's very close to us was convenient for him and gives him a peace of mind.
Maine-Squeeze Sunshine
I am a friend or relative of a current/past resident
The staff is second to none. The are so kind and go the extra mile to ensure you feel at home here. That is the bottom line: this is really home, not an institution. The grounds are spectacular! It's like living in a park. Also, the food is cooked here, not brought in like some facilities. The cooks will make you a custom meal if what is on the menu does sound good that day. I would give this 6 stars if I could!
Adreana
I am a friend or relative of a current/past resident
I have visited Hollenbeck Palms before because I knew someone who was living there. I'm somewhat familiar with it. The nice thing about it is that they have independent living, assisted living, and skilled nursing all in one facility, so they have it all. The staff and employees were very nice, courteous, and informative. It's a historic building, it's really nice, and the grounds were beautiful. It's a large eight-acre property, and it looked very well-maintained. I actually want to live there. I was able to try the food once and I understand that it has to be modified with the sodium, and it has to be healthy for seniors, but for me personally, it's bland food. I'm not a resident though, and the people that live there probably like it. For the layout, it has individual buildings, and for me it's fine because I'm mobile, but for those that are not so mobile, they might be confined to their own areas. I would say the layout seemed appropriate, it was functional. There were a lot of stairs, but it was nice.
Abe
Hollenbeck Palms is a nice place, a good place. I went there first when I was considering my first choice for my aunt because I went there a couple of years ago for a funeral and I really liked it. Two years ago I wasn't visiting per se, I was just going there for a funeral and now I just found the locale and I just remembered it. When I went there for my aunt, I wasn't sure if it was reasonable, the price or the cost. I don't know what I'm looking at. Now we feel that, unfortunately, the care that my aunt needed is a little pricey there too for her. It's a little expensive, but I was very impressed that they have a gym, their dining hall is very nice, and I really like their chapel for religious services there. I like historical places, so I'm also impressed by that. The grounds are very nice, well kept, and maintained. Even the room that we looked at as a possible place for my aunt to stay was very nice. The only thing I was concerned about was that I know that in the shower she's gotta step up, but they did say they're able to redo that so that way it would just be a walk in.
Provider Response
I am so glad that you liked our Community. We do have some price reductions now if that would help. please free to call me if you are still looking. All the best, Evelyn Marketing Team
Sybil
The apartments at Hollenbeck Palms were beautiful. They had a lecture while I was there. I stayed for lunch and they showed me the different rooms and different activities they had. The food was very good. The lady who showed me around was very helpful, considerate, and did a good job. I was impressed with the whole thing. I liked it very much. I went with a friend and she was also impressed. This place was established in 1890 and they have kept the grounds meticulous. The buildings are in excellent shape and the facilities were very nice. They just finished building a skilled nursing center and they are working now on building a memory facility there. They offer everything that I would be interested in.
Edward
My wife wasn't happy with the Hollenbeck Palms' neighborhood. As far as the facility, it was OK. The person during the tour was mostly OK, but a little abrupt with my wife about whether or not she'd be in the skilled nursing or assisted living section. There were two dining areas, one was more formal, and one was less formal. The apartments were OK, and they have an exercise room. The staff was helpful.
Paul
Hollenbeck Palms was beautiful. It's just that they wanted half a million dollars to get in. The staff was terrific. They have a bar and dance halls. They have somebody there in assisted living all the time, but you're not locked in your room, you can leave anytime. Everything was nice. They take you wherever you need to go.
Provider Response
Hi Paul, We actually have a rather flexible pricing structure to suite all pockets. Most of our apartments can be rented on a month to month basis, with no large entry fee needed, and rents as low as $3,500 per month. Happy to discuss further if you would like to revisit possibilities. Kind regards, The Marketing Team
Kaveri
I had a good experience with Hollenbeck Palms, it was really beautiful, and the rooms were fine. The price was of good value, and the location was very convenient. They had a lot of activities.
LS064275
Hollenbeck Palms was nice, and the staff seemed very helpful. The rooms seemed OK, and the dining area seems nice. They had 3 meals a day, and everything was nice and fine.
Tom S.236565
I liked Hollenbeck Palms, but I didn't like the neighborhood so well. The staff was very nice.
Provider Response
Dear Tom, Thanks very much for coming to see our beautiful community. Regarding our location, Hollenbeck is located on an 8 acre park like property, just East of Downtown Los Angeles and has panoramic views of Downtown and the Hollywood Hills. Founded in 1890, our property was the former residence of John and Elizabeth Hollenbeck who founded Hollenbeck Home with a vision of providing caring, enjoyable and secure retirement living. Over the years Hollenbeck has come to value the many attributes of our location and the rich opportunities it provides. For example our residents have access to the many cultural and dining opportunities available in our neighborhood, Downtown Los Angeles and other adjacent areas. Our residents also have the option of traveling via our 24 passenger bus to take advantage of shopping, eateries, museums, concerts, lectures, Dodger Stadium and many other events such as "The Races", and "The Beach". Longer trips include Laughlin and Las Vegas. Additionally, we find the access to the freeway interchange in our area including the 5, 101, 110, 10, and 60 enables our residents' families and friends easy access to our community. Needless to say, we at Hollenbeck feel our location greatly contributes to the quality of life for our residents as they pursue their active lifestyles!
Yvonne201537
Hollenbeck Palms was nice, and I enjoyed it. It was old Spanish in some ways but modern enough. It's been updated over the years, so it looked very nice. The camaraderie among the people that were there was positive. Everybody was friendly. The food was excellent. The rooms were spacious. The open interaction of the people that lived there was very relaxed. The chef came to our table, and I'm sure it was part of their presentation, but it was well done.
Anonymous Los Angeles Resident
Hollenbeck Palms is one of the oldest facilities in Los Angeles. The facility was excellent, and the personnel seemed to be well qualified. The members from the independent care were very friendly and very happy with the facility and the food. Because it was an older facility, the rooms were very spacious, and the dining room was spacious and very pleasant. The food was excellent. They had a pool, gym, very nice library, and game room.
AC2
Hollenbeck is a pretty nice place and well staffed. The building has been around for 100 years. They have several nice places to walk. They can cover the whole spectrum of issues with independent living and nursing staff that takes care of people if needed. For us, it's pricey. If you want your laundry done, you pay for that or you could do it yourself. I thought the general atmosphere was nice. People weren't running around smiling, but there was lots of space and nice dining facilities. They had other recreation facilities, like if you wanted to play games, and arranged trips. It had several buildings and was well landscaped.
Ilan
Everything at Hollenbeck Palms, like the rooms and staff, was just average. The people looked old. It was not very nice.
Provider Response
We're very sorry your experience was out of the ordinary. We receive compliments daily on our beautiful community, lovely apartments and exceptional staff. Every community is different and will appeal to different people in a variety of ways or not. We encourage all of our guests to shop around and see what the competition offers. When you are fine tuning your decision making process don't forget to consider the many details that make a community exceptional: how long has the staff worked there on average; what is the staff to resident ratio; is the community financially stable;; what do the residents think of the community i.e. staff, activities, food, services, (it's very important to spend time with the residents and ask all the questions you may have). Please also see www.hollenbeckpalms.com and see the video "What Our Residents Say".
M&M1
I am a friend or relative of a resident
My cousin is at Hollenbeck Palms and the place is very nice. The grounds are very beautiful and the food is good. The people are very caring. They have a lot of activities but I don't think he participates too much. He just reads the newspaper and watch T.V.
Caring108679350
I am/was a resident of this facility
I stayed at Hollenbeck Palms and I didn't like it because there were people coming in my room. The staff appeared to be nice, but I thought they were passive aggressive. The food was excellent, and the dining area was very nice. They had buffets for breakfast and dinner, and for lunch you had a sit-down meal. It was very well maintained and the people that worked there appeared to be very nice. The single room was nice. I wasn't there that long, but I had planned to participate in their activities. When people live in independent living and they don't need assistance from the nurses on a regular basis, they don't come in your room to see you there, like if you don't show up for lunch, etc.
Provider Response
Hollenbeck Palms, now celebrating its 125th Year of service to the Greater Los Angeles Community, successfully complies with all State regulations regarding the care and well being of our residents. It is very rare that a resident moves out dissatisfied. We wish you all the best. Hollenbeck Palms welcomes all prospective residents, their family members and friends to visit and talk to our residents who can share what their experience at Hollenbeck is and what was involved in their early transitional weeks.
Laurence3
Everything was good. I was impressed with Hollenbeck Palms. The rooms were very nice, and the food was OK. I didn't see many of the people; it was only during the lunch I had, but not in the facility. The staff was very nice, pleasant, polite, and caring, and they all sounded very good.
HappyMomHappyMe
I am a friend or relative of resident
I cannot say enough good things about Hollenbeck Palms. Although they have been in operation for 125 years, they have kept the place immaculately groomed & up to date. The staff are well trained, friendly, & helpful. Everyone there goes above & beyond to make sure everyone is healthy, happy & comfortable. With 24 hour gated security, my mom feels safe . It was important for her to know she won't have to move again. If she ever needs assisted living, or even long term medical care, they will help devise an individual plan that will best fit her needs. There is a 24 hr nursing staff that help with screenings, or friendly reminders for daily medications to constant care. A doctor is always available. What made my mom feel most special was the way they helped her design & decorate her room exactly how she wanted it. They even had carpet & tile & paint samples to choose from. She wanted the ability to cook for herself sometimes, so they actually ordered & installed an entire kitchenette in her space. Living here has been like being in an oasis right in the middle of the city. She enjoys the day trips as well as fitness classes, movie night & many new friends. She wanted to keep her car, but has come to enjoy the weekly shopping trips on the Hollenbeck van. They even go to her favorite stores She has tried things she never imagined! We could not have imagined the new life she has found here. From everyone I've met, the experience has been better than expected. A bit expensive. But the peace of mind is well worth any sacrifice we made.
Mary104178650
We visited Hollenbeck Palms. The staff was very good, very knowledgeable, and very helpful. The apartments were very nice. When you walked in, there was a bathroom to your left, and I believe it had railings and stuff to hold on. They had emergency buttons to press. It was a studio that we looked at. The dining room was very nice. The food was good. We ate at the bistro, and it was really good. The grounds were beautiful, and we saw a group of people walking.
Caring102728650
Hollenbeck Palms is one of the best places around. The cost is a little bit steep, but I think it's worth it. The staff was excellent, it's clean, and it has a wonderful atmosphere. They have a lot of activities like dancing, music, bingo nights, movie nights, and outings. They have a computer room, and they even have an ice cream parlor. The grounds were beautiful, there were flowers and plants. It's a very sunny, beautiful place. It was excellent, and it was one of the best I have ever seen.
Shirley81689750
The staff at Hollenbeck Palms was wonderful. The dining area is very elegant, the facility was very large, and the rooms were spacious and well-appointed. The security was very good; we drove in, and there was a guard at the gate.
Roberto2
I am a friend or relative of a resident
We have moved my wife's parents in Hollenbeck Palms this week. I like it for the fact that it is continuing care. They have three facilities, and I like them. It is gorgeous. It is very well-staffed. The caregivers and every aspect of the staff that we have encountered were great. We have tasted the food, and it was excellent. They have multiple choices in every meal. They have 3 or 4 different activities every day like memory work, tai chi classes, walking club, music events, movies, and ice cream parlor. They have a chapel, and they have Christian and Catholic services.
Shlee
Very welcoming with options for care and plans for buy in. We will be taking mom for the complimentary lunch visit. I liked it for myself, will be leaving directives for my children to follow should I be in need.
Caring5965
Hollenbeck Palms was nice. The one who took us around, she was very nice, helpful, and informative. The rooms there were nice and clean. They had a therapy room, like a mini gymnasium, they had a chapel, and they also had a room like a library kind of thing where they can do handicrafts or just sit there and read a book.
Caring78813050
Hollenbeck Palms was clean. The staff was very friendly and very accommodating. The rooms were very clean and very nice. That's why I decided to it would be good to settle then. The dining room was very large and clean with lots of tables. They had a lot of different activities there that a lot of people could relate to. There's a lot of music, a lot of interactive games like Sudoku, which I really love doing.
Elizabeth20
I am a friend or relative of a resident
Hollenbeck Palms is phenomenal. The facility and staff are outstanding. The environment and the meals are beyond incredible. The apartments are phenomenally well cared for. The activities are numerous. They are in wide variety and flexible topics. They have card games, movie and music activities. They have field trips to concerts, operas and theaters. They make arrangements for people to come to their facility as well as for the residents to go out to local venues. I am so pleased and lucky that my mom is there.
Miwa
I am a friend or relative of a resident
My husband is at Hollenbeck Palms and the facility is clean. The staff were friendly and everybody is nice.
RIPOPA
I am a friend or relative of a resident
My grandfather moved to Hollenbeck Home once he started having trouble walking. At first he was very apprehensive but grew to love it. The Facility itself is gorgeous and offers many different activity's for the elderly. He was able to take an assortment of classes which kept him active and the nurses that handled his personal care were all very friendly and professional. He had countless options to fill his days and was also encouraged to try things I never thought he would ie. Karaoke and to my surprise table tennis. His personal living quarters were surprisingly roomy and had all the necessary safety and support implements. The have a game room, library, gym, pool hall, even a putting green plus many more amenities. His favorite was the ice creme parlor. Hollenbeck Homes allowed my grandfather to live the rest of his years in comfort and enjoyment and I thank them for that. I would recommend this care home to anyone.
Caringsenior
I think Hollenbeck assisted living facility is a beautiful facility. While there, I witnessed the staff members taking care of the residences like they are their own family members. They place looks well taken care off, clean and organzied. They also have relaxation activities and the whole environment looks very welcoming. In general, I would rank this facility five out of five stars.
Services and Amenities of Hollenbeck Palms in Los Angeles, California
Costs
Fee Structure Extra: We have buy-in options for less expensive monthly rates
Room and housing options
Companion Suites: We offer companion suites
Medicare
2.0

4.0

5.0

5.0
Medicare Provider Number: 055115
Ownership Type: Non profit - Corporation

Rating Date: 9/1/2023
About Hollenbeck Palms in Los Angeles, California
Hollenbeck Palms is located on an 8.5-acre campus in Los, Angeles, California, close to major freeways, Dodger Stadium and Los Angeles International Airport. Residents have the option of customizing their living spaces by choosing their preferred paint, carpet and tile colors, and visitors commend these apartments for being spacious. Residents compliment the community's excellent meals, and like that Hollenbeck Palms offers multiple dining venues. Family members appreciate the facility's van service, which transports residents to appointments and shopping trips. Social and recreational activities offered include art and music therapy, fitness classes and devotional services.
Frequently Asked Questions
Help seniors by writing a review

If you have firsthand experience with a community or home care agency, share your review to help others searching for senior living and care.
Request Pricing Information
By clicking "Get Costs", I am providing express written consent to receive calls including automated/pre-recorded calls and automated texts for which I may incur a cost, as well as emails from Caring and its partners. I understand I am not obligated to provide this consent to utilize Caring's service(s). I acknowledge I was able to review the Agreement to be Contacted, Terms of Use, and Privacy Policy. This site is protected by reCAPTCHA and the Google Privacy Policy and Terms of Service apply.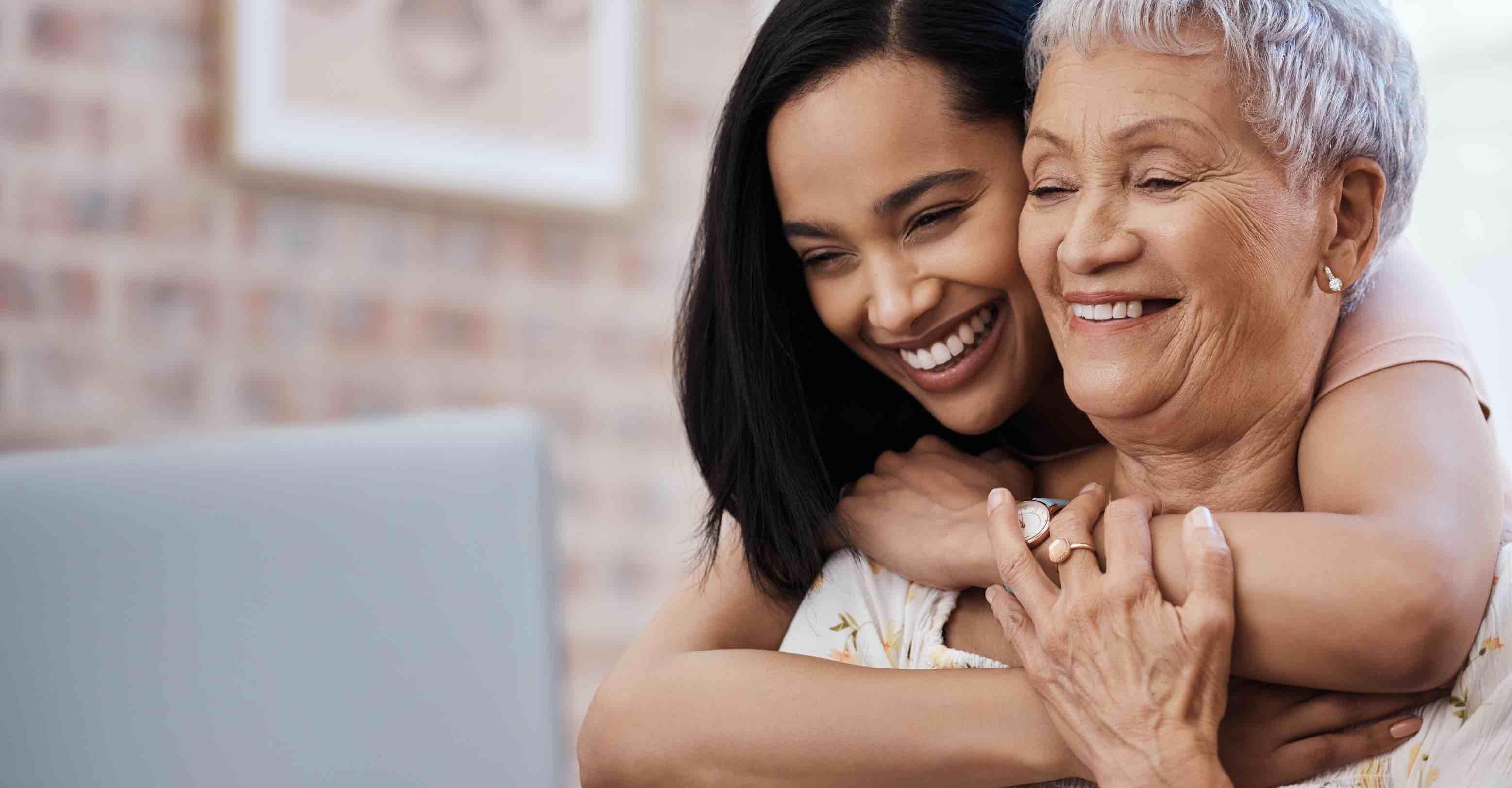 Compare costs, photos & reviews of senior living and care options near you.
Questions?
Call to speak to one of Caring's Family Advisors, or submit a request for more information here.
Costs for Hollenbeck Palms in Los Angeles, California
Memory Care
Memory Care is specifically designed to meet the needs of those with Alzheimer's or other forms of dementia. Specially trained staff members assist with activities of daily living (such as bathing and dressing) and provide therapies to slow further loss of cognitive abilities.
Independent Living
Independent Living is for those who desire the feel of a private residence with the amenities and activities available in a planned community, such as fitness classes, game nights, and group excursions. Services such as cleaning and groundskeeping are often available.
Assisted Living
This level of care provides support for those who need help with personal care needs such as cleaning, bathing, and dressing. Residents selecting this level of care are treated to many amenities in a home-like atmosphere, while getting support in their daily lives.
Didn't find what you were looking for?
Caring's Family Advisors can help answer your questions, schedule tours, and more.