The Arcadian Retirement Center
Offers Assisted Living
753 West Duarte Road, Arcadia, CA 91007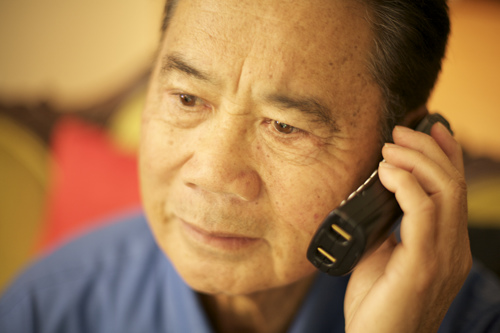 Top Nearby Assisted Living
---
Reviews of The Arcadian Retirement Center
Assisted Living Reviews for The Arcadian Retirement Center
January 05, 2017
I visited this facility
I went to Arcadia. The apartments were clean and nice. The staff was fine. The residents looked satisfied and happy.
July 21, 2015
I visited this facility
They were very good at Arcadian Retirement. They do have activities. They had a very good security system.
January 18, 2015
I visited this facility
The Arcadian Retirement Center is OK. The staff working here are nice people. I wasn't able to eat here, but the dining area is clean and nice. About the community, I know Arcadia quite well. I have lived here for over 50 years. The facility itself is a community with nice, hardworking people, and they care about the residents here. I would recommend this facility to others. They could use more rooms in this facility though.
October 25, 2014
I am a friend or relative of a resident
We moved our aunt in The Arcadian. It has a clean and pretty nice environment. It is very small. The staff seemed to be very good. They are very nice and caring. They have activities like bingo. My aunt watches TV and reads most of the time. I guess most complaint is the food is not good, and my aunt is complaining that there is not enough food and it is of poor quality. I have to bring her meals because they are not feeding her well. So, I guess they need to improve on the food. However, though the food is bad, everything else is good.
May 19, 2014
I am a friend or relative of resident
After looking at places to move my mother, (very stressful by the way), I eventually decided on The Arcadian Retirement Center. My mother lived there for 3 years until she eventually passed from kidney disease she had been battling. I was very happy with the care that was provided to her during her stay there. The facility was exceptionally clean and you can tell that the staff is loving and also thorough in the care they give. Six months after my mothers passing, I moved my aunt to The Arcadian as well. She has been there a little over a year now and seems to be getting along just fine.
September 11, 2013
I visited this facility
I went to see The Arcadian for my mother. People there are warm. They are very nice and very helpful. They showed me two rooms and I think they have just fixed them. They were really nice. They even have new bathrooms. Everything was okay with The Arcadian, although there was no staff RN and it was quite far from the place where my mom normally goes.
February 20, 2013
I visited this facility
The Arcadian is clean, and although it lacks a beautiful garden for residents to enjoy, Beverly works very hard to make this a quality care home. The nurses are very dedicated and caring. The place does not have any bad odors. The food is not the best, but my aunt has gained weight, so she evidently gets along fine. Activities were lacking for a time, but of late have been consistent albeit not too much variety as far as I have observed. Overall, the dedication of the staff, the cleanliness, and the family atmosphere gives it a good rating. Recently my aunt had to be hospitalized, and then sent to physical therapy for some unjustified reason. The nurses at the Arcadian requested to be kept informed of her condition, and one of them even visited my aunt off duty. When the decision was finally made by the doctor to move her out, it appeared that that facility, M... L..., wanted more money (just my opinion), plus the insurance made many errors, so there were many obstacles to moving her home to The Arcadian. Then Beverly stepped in and worked wonders to get her back home according to the family's stated wishes. She truly went out of her way.
October 18, 2011
I visited this facility
...My uncle, who is physically well but needs help due to mental issues, was staying there until recently. Although the owner always rubbed me the wrong way, it seemed initially acceptable. Well just before the end of the month we got a call that he had been sent to a nursing home for "some rehab". This was just a couple days after we had seen him, perfectly healthy. After a couple weeks, he's out of rehab and all of a sudden the Arcadian won't take him back, which clearly was their plan all along, since there has been no change in his health. They did however cash his check for this month, and inform us that he will not be getting a refund because he was "officially" still living there for part of the month, even though he never set foot in the place and they knew full well he wouldn't be coming back.
October 05, 2011
I visited this facility
The facility has recently changed ownership; January 2011. This change in ownership seems to have touched every aspect of the center from the physical space to the staff. Arcadia Retirement Center is freshly painted and the flooring has recently been updated. There is a new chef that, according to one resident, has greatly improved the food quality. The assistant staff administrator started in April 2011. The staff-I observed a staff member hug a resident that was wearing a button that said "it is my birthday". She hugged the woman and looked directly into her eyes and said "Happy Birthday". The resident smiled and nodded. It was an exchange of genuine affection and warmth. It was a brief but touching encounter. A dinning room server smiled broadly as I entered the dining hall. She promptly introduced herself and asked to assist me. Overall, I found the staff to be uniquely upbeat. Location- is key selling point. This facility is located directly across the street from a medical plaza. It is actually closer to walk from the facility to my aunt's doctor and pharmacy than it would be from the parking lot! A shopping plaza with three coffee shops, several restaurants and a spa are less than two blocks of the retirement center. These are important as my aunt can no longer drive but enjoys getting out for walks and shopping. Grounds- Many of the rooms have access to shared balconies or patios that overlook lush green courtyards. An interior courtyard sports a communal vegetable garden that is maintained by the residents. The facility & rooms- the décor is warm and welcoming. I felt as if I was entering a bed and breakfast or a boutique hotel rather than a retirement center. There are overstuffed couches in the front TV room and a chandelier cast warm light over the front hallway. The residents' rooms are quite large for the price range and location. I am looking for rooms on the larger side and they quoted me from $2,500 to $3,000 per month including meals and light care. Their prices vary depending on the size of the room, the number of occupants, the location of the room in the building, and the service needs of the resident or residents. We are potentially looking for a place that my aunt and uncle can cook in their own rooms. There aren't rooms equipped with kitchens or kitchenettes. However, the dinning room does have a private dinning room that residents can reserve for themselves and visitors. Activities/transportation- residents may participate in chair yoga, running the gift shop, gardening, off site excursions like the LA county fair, talent shows, and many others. Transportation to personal doctor's appointments or personal shopping is arranged at the front desk and is available on Tuesdays and Thursdays.
See all Assisted Living reviews (9)
See fewer reviews
Get Costs
---
Services and Amenities of The Arcadian Retirement Center
Licenses
State Licenses:

197800158
Get Costs
---
About The Arcadian Retirement Center
The Arcadian Retirement Center is a senior living provider in Arcadia, California that offers residents Assisted Living. Contact The Arcadian Retirement Center for more details on services and rates.
Get Costs
---
Map of The Arcadian Retirement Center
---
Senior Living Communities near Los Angeles County, CA
Senior Living Communities near Arcadia, CA
Other Senior Care in Arcadia, CA