Affordable Home Health
Offers Home Health Agencies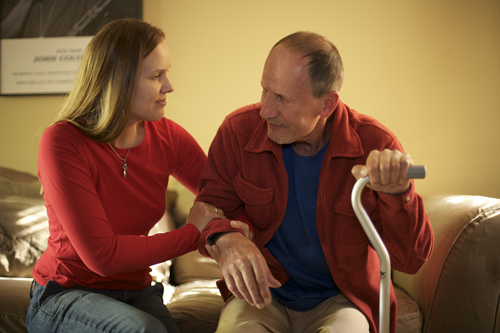 Reviews of Affordable Home Health
Home Health Reviews for Affordable Home Health
October 22, 2019
I am a past client of this provider
Awful company. They will charge your insurance for missed visits.
November 21, 2016
I am a past client of this provider
I was amazed professional company and employees. The LVN who came to my home was very professional Had everything ready, he even had his on weight scale in which in the past that never happens with other agency"s. I had back surgery and I was a high risk for infection, but they watched close and took care of it. Even my doctor was impressed. Thank You Affordable Home Health. I would recommend this company to everyone 100%.
August 15, 2016
I am a past client of this provider
Absolutely a great provider for home health services. Team cares for the patient and are good communicators. I like the non-smoking policy due to health risks. Smoking is unhealthy and second hand smoking causes cancers to people that are non-smokers. They kindly request the family to refrain from smoking in the house which is hazardous to the patient and others. I would recommend this company to everyone.
March 06, 2012
I am a past client of this provider
We got Home Health Care services from Affordable Home Health for our mother. They were very professional and courteous in their interaction with us. They always maintained good communication with our mother's physician. We appreciate your services. Thanks
June 25, 2010
Smokers being banned/pushed from their Own residence/homes now?
Something new to me today! I get a call from these people who were new providers for my sister. She was not home, so (Leo)asked if she was a smoker.(No)Then if any one in the house smoked.(I do)I was then told when their people came, there could be no smoking due to health concerns -and- we must leave our doors and windows open(to snakes, mice, rats, flies, wasps, and who knows what else, not to mention losing all the AC cold air)? We have the Lake very close,on three sides of us)while they were here(second hand smoke) Have I missed something? Is smoking against the law now? He "sez" they have to protect the staff who object to smoking. I replied -they- needed to remember who was providing ALL staff with their income. If that was the case, I wanted proof on each visit, of (current and very recent) no STDs or illegal drug use on each staff member who was entering our home. We might be interested in things like proof of current Licenses, TCIC/NCIC reports,etc. I have been a Home Health patient myself on and off, mostly on.. for 6-7 years. I have used several providers in the Denton, Plano, Frisco, Dallas and Irving area, and am not hesitant in saying any would gladly re-admit me. This is the first time I have run into this attitude. -MY- own Home Health RN just left, and was very amused when I told her about my call. I'm sure Affordable Home Health will never be MY Provider. If I have to rate this business to publish my Review your will know it couldn't be below 1 star. :-/
See all Home Health reviews (5)
See fewer reviews
Get Costs
---
About Affordable Home Health
Affordable Home Health is a home health agency serving Dallas, Texas and the surrounding area. Affordable Home Health offers around-the-clock medical and non-medical care in the home. Contact the agency for more details on services and rates.
Get Costs
---
Services and Amenities of Affordable Home Health
Quality of Service
Timeliness of providing service

Taught patient or caregivers about their drugs

Checked patient's risk of falling

Checked patient for depression

Checked for flu vaccination

Checked for pneumonia shot

Provided diabetes specific care including getting doctors orders, giving foot care, and teatching patients about foot care

How often patients had less pain moving around

How often patients receiving home health care needed urgent, unplanned care in the ER without being admitted

How often home health patients, who have had a recent hospital stay, had to be re-admitted to the hospital

How often home health patients, who have had a recent hospital stay, received care in the hospital emergency room without being re-admitted to the hospital
Patient Improvement
Getting in and out of bed

Wounds/healing after an operation
Get Costs
---
Senior Care Services near Dallas County, TX
Senior Care Services near Dallas, TX
Other Senior Care in Dallas, TX