1532 Liberty Road, Eldersburg, MD 21784
Offers Home Care
Request Pricing
By clicking "Get Costs", I am providing express written consent to receive calls including automated/pre-recorded calls and automated texts for which I may incur a cost, as well as emails from Caring and its partners. I understand I am not obligated to provide this consent to utilize Caring's service(s). I acknowledge I was able to review the Agreement to be Contacted, Terms of Use, and Privacy Policy. This site is protected by reCAPTCHA and the Google Privacy Policy and Terms of Service apply.
Reviews of 2nd Family in Eldersburg, Maryland
2019, 2020, 2021
View More
karenmo
I am a current client of this provider
Very nice caregivers. Easy to add and change shifts on family portal. Backups if someone cancels.
Penelopee
I am a current client of this provider
We have been extremely pleased with 2nd Family for the care of our mother. We began using them after leaving another agency with poor service. 2nd Family is very efficient and always responsive. Their administrative systems are excellent. Their caregivers are all well trained, compassionate and responsive to the needs of our mother. During a recent snowstorm, 2nd Family worked diligently to insure that we were fully staffed and kept us apprised on everything that was happening. I would highly recommend 2nd Family!
Groth
I am a past client of this provider
The staff was kind and when I went to visit my mother the caregivers were very understanding and accommodating to my mother. The staff was on time. The communication between the nurse and myself was very open and transparent with me. I would recommend 2ndFamily to others.
Mary Ann M
I am a past client of this provider
2ND Family provided my mother with excellent care for about a year. The care givers were exceptional. Always on time and professional. They cared for my mother just as they would their own mother. The nurses were always available for any questions or concerns I had. I highly recommend 2ND Family!
Acreaby
I am a current client of this provider
Caregivers are kind and respectful. They are proactive and willing to do any task requested. Predominantly use 2nd Family for transportation. Caregivers adhere to their schedule. If they call out the RNs try to find a replacement.
JutzCM.
I am a past client of this provider
After receiving the dreaded phone call about a family member being admitted to hospital, who was the sole caregiver of his spouse who is in need of full 24 hour care, Second family came highly recommended by a close and lifelong friend. For two weeks the family tried to tag team and juggle our busy lives to help out. In the end it became clear we just couldn't keep it up. Second family was a godsend! They were very professional and assessed our needs perfectly. I was particularly impressed that a RN was the overseer of the team of home care aids. All the aids were trained and certified in addition to having background checks. From the first call to the termination of services the overall communication was stellar! I never had a problem reaching staff. The point of contact persons were always willing to answer any questions, and helped in problem solving. The family portal was a great feature as it allowed communication, transparency and accountability of all involved. The staff was kind, professional, on time and very patient as my relative is NOT an easy person to deal with! I would definitely use Second Family again. Many thanks to all of you for your guidance in a very difficult time and for the commitment your company has to meet the needs of the whole family! Sincerely, JutzCM
C.P
I am a past client of this provider
I feel this group, 2nd Family, went out of their way to make accommodations for my mother and her complicated needs. They were very caring, understanding, and professional.
Karen T RN
I am a past client of this provider
I was extremely pleased with the services provided by 2nd Family. I was in urgent need of 24 hour help for my mother after she fell and they provided services very quickly. This was not only helpful for my mom, but for me to know she was safe in her home. My mom expressed how much she liked the caregivers, and how nice and helpful they were to her. They were attentive, compassionate, respectful, and professional. They truly treat you like family. We will definitely use their services again!
Alfred Petrogallo
I am a current client of this provider
2nd Family services, staff, Nurse's and CNAs exceed norms and all expectations. They provide a family portal to ease access to up to date care plans and CNA schedules. They clearly maintain the highest standards when recruiting, interviewing, hiring and training a diverse cadre of CNAs (age, gender, ethnicity, race, etc.). All have been well trained and exceptional. 2nd Family CNAs are caring for three members of our family right which gives me much peace of mind. Since we have started with them, I have been recommending them to all my friends and family. You'll have no regrets if you choose to let them care for your loved ones.
Dona B
I am a current client of this provider
My 2ndFamily staff assists me with general housekeeping -- cleaning, laundry, putting away groceries, any chores that I'm no longer able to keep up with on my own. They arrive on time and ready to work, although I do allow a little time for general chit-chat and getting to know each other. My "helpers" have all been very pleasant, well-groomed, and willing to do whatever I have on our schedule for the day. Even Casey, my dog, likes them! My contact with the agency, primarily with Chad T, has been excellent, beginning with my very first phone call. I'm so pleased, and relieved, to know that I have these good working with me.
Bob and Dorothy
I am a current client of this provider
Very happy with routine caregiver and nurse. My wife looks forward to both their visits.
Sandran42011
I am a current client of this provider
We have been with 2nd family for 3 years. My parents planned very well for this stage of their lives. Because they have LTC insurance, my 84 year old father was able to stay in his home until his death last year. Of course, this would not have been possible without the help of 2nd Family. After my father passed, my mother was, and is, in need of help. It was a seamless transition to have 2nd Family take care of her as well. Marian, mom's caretaker is awesome. She takes care of everything. She communicates with me daily to keep me in the loop of what goes on. I have total peace of mind knowing she's there. Everyone that I deal with at 2nd Family, Josh, Chad and Kelli, out RN, are very professional and a pleasure to work with.
Mhipster
I am a past client of this provider
2nd Family was there when my family couldn't be, and it was such a relief to know that I could depend on them! They were all professional, courteous, and tended to my every need.
Anonymous1723
I am a current client of this provider
I've had Darselle as my provider for most of the last 2 months. She's a self-starter that doesn't have to be asked to do tasks. She is personable and a pleasure to work with. I would definitely recommend her to anyone else.
Steve and Carol
I am a current client of this provider
Chad and the staff at 2nd Family have been very accommodating to our family. Our Mom is 90 years young and we needed additional support to help her around the home. The caregivers provided have been excellent and assist with preparing meals, light house work and companionship. The family portal is easy to use. We recommend 2nd Family to others who need help with caring for loved ones.
Provider Response
Steve and Carol - Thank you for the positive feedback. We take great pleasure in helping your mom! Please don't hesitate to provide any suggestions on how we can improve our services. It's always our goal to provide 5-star care to you and your family.
Diane248223
I am a current client of this provider
I've been happy with 2nd Family. When the owner came during his first visit, he brought a nurse with him. He was very informative, and the nurse was pleasant. They have a patient portal where my children and I can check on the costs that we are being billed and the notations that the caregiver is making about her stay with my husband. They are the most expensive in the area, but they are very open and have the features that we like.
Diana555
I am currently a social worker who has referred 2nd family over 100 times over the last several years. From a facility standpoint, 2nd Family is the best agency for my patients who are being discharged. They have the best quality of care, and they are excellent at reporting back to me the condition of our patients post discharge. If you want the best care for your family member when they are having challenges, you need to call 2nd Family!
Provider Response
Thank you for the kind words, Diana. We enjoy working with you and your families to provide the best care possible!
Caring70435150
I am a current client of this provider
2nd family is very professional. My schedule varies and 2nd family is always able to accommodate my needs. I have been very pleased with their services.
RFM4
I am a current client of this provider
Our caregiver has been phemomenal. She's gotten my mother to do things I didn't even think she could do. She's caring, attentive and goes out of her way to bring her own activities for my mom to do. We couldn't be happier.
Caring63039150
I am a current client of this provider
My entire family have cherished the help given to us for our parents. They were extremely helpful during my father's last few weeks before he passed and are continuing with my mother. We know they will be even more involved with mom as time goes on. Very kind with big hearts.
TommyJ_76
I am a current client of this provider
From the start, my experience with 2nd Family has been excellent. Everyone - management, caregivers and office staff - has been easily accessible, very pleasant and most helpful. This is a welcomed and refreshing change from other such agencies with which I've dealt with in the past. I have no problem recommending 2nd Family to anyone needing in-home care for their loved ones.
Lisa M.
I am a current client of this provider
Chad and his crew at 2nd Family are my mother's 2nd Family. They had a very friendly and caring approach the whole time we were convincing my mother that she needed a caregiver. It was hard on my mom to admit she was aging and needed help, but Chad assured her that she'd not only be getting a caregiver. She got a companion, who actually listens to her. It's been great being able to enjoy the good, fun times with my mom instead of worrying about having to bathe and clothe her.
Services and Amenities of 2nd Family in Eldersburg, Maryland
Types of care
Doctor Visit Companionship
About 2nd Family in Eldersburg, Maryland
2nd Family is an in-home care provider serving Eldersburg, Maryland and the surrounding area. 2nd Family offers non-medical services in the home, such as meal preparation, housekeeping, and transportation. Contact the provider for more details on home care services and rates.
Help seniors by writing a review

If you have firsthand experience with a community or home care agency, share your review to help others searching for senior living and care.
Request Pricing Information
By clicking "Get Costs", I am providing express written consent to receive calls including automated/pre-recorded calls and automated texts for which I may incur a cost, as well as emails from Caring and its partners. I understand I am not obligated to provide this consent to utilize Caring's service(s). I acknowledge I was able to review the Agreement to be Contacted, Terms of Use, and Privacy Policy. This site is protected by reCAPTCHA and the Google Privacy Policy and Terms of Service apply.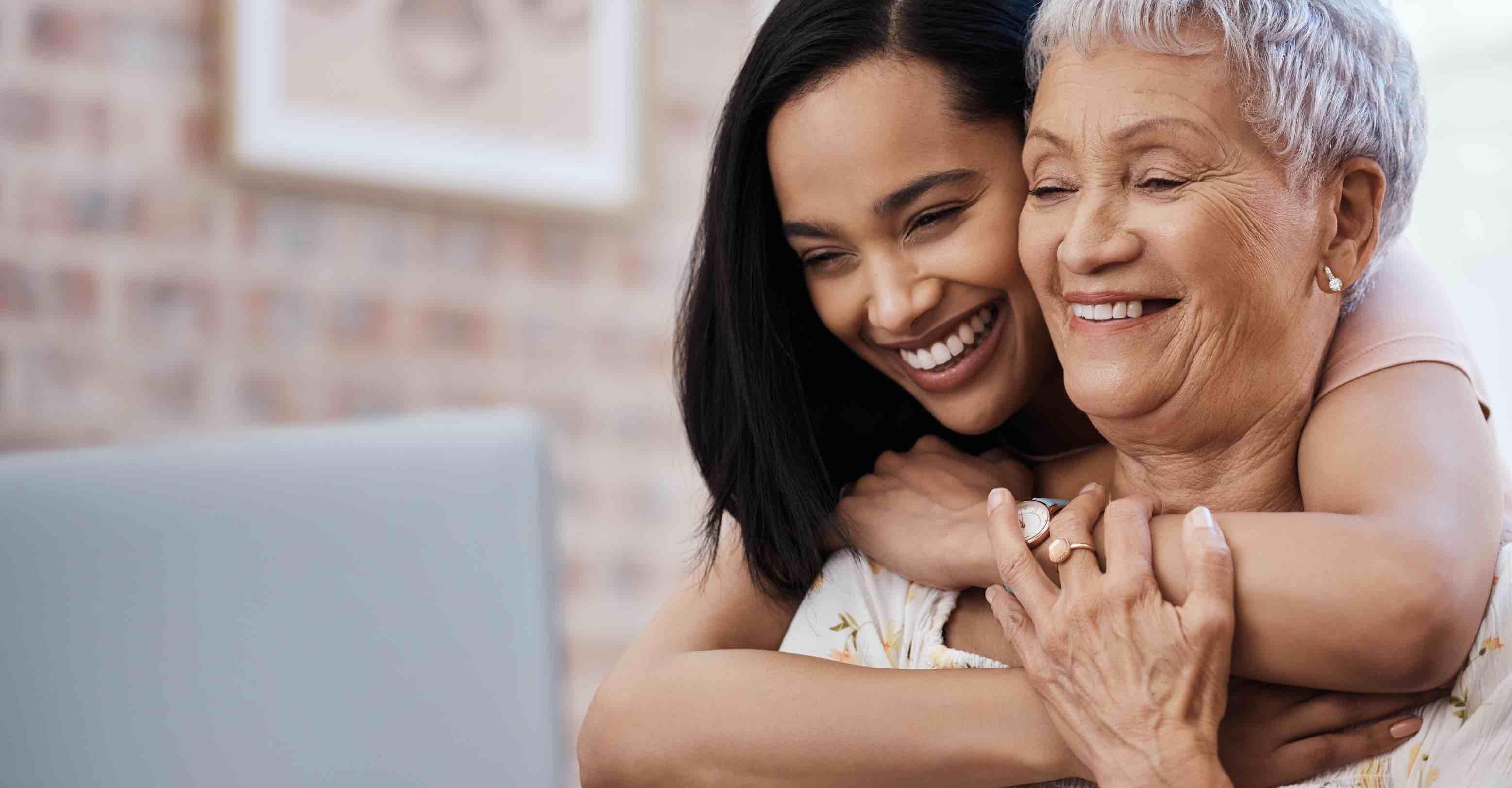 Compare costs, photos & reviews of senior living and care options near you.
Questions?
Call to speak to one of Caring's Family Advisors, or submit a request for more information here.
Didn't find what you were looking for?
Caring's Family Advisors can help answer your questions, schedule tours, and more.