Right at Home Central Maryland, Howard County
3307 Demirel Way , Ellicott City, MD 21042
Offers Home Care
Photos of Right at Home Central Maryland, Howard County
Request Pricing
By clicking "Get Costs", I am providing express written consent to receive calls including automated/pre-recorded calls and automated texts for which I may incur a cost, as well as emails from Caring and its partners. I understand I am not obligated to provide this consent to utilize Caring's service(s). I acknowledge I was able to review the Agreement to be Contacted, Terms of Use, and Privacy Policy. This site is protected by reCAPTCHA and the Google Privacy Policy and Terms of Service apply.
Reviews of Right at Home Central Maryland, Howard County in Ellicott City, Maryland
2021, 2022, 2023
View More
Trenchard
I am a current client of this provider
Tamara from Right at Home has done a truly outstanding job of caring for my mom. She performs medication management services and is so responsive to changes in prescriptions by my mom's providers and ensures my mom is receiving the appropriate medications. I am grateful for her care and partnership.
AprilEve
Outstanding care and compassion by Candace. Professional, on time, positive, encouraging, trustworthy, loving. She is an excellent caregiver for my 88yr old mom.
RickyN
I am a current client of this provider
I have a cancer diagnosis and was being released to my home on short notice. One phone call & I was set up with help for two days a week as well as transportation to my Oncologist in DC for an appointment - all who arrived on time and ready to work! The Right at Home employees who came to my house were wonderful, both days they were helpful, pleasant, and company all while they were getting my tasks completed. My driver to the medical appointment was a safe, very competent driver who also accompanied me into the medical facility to make sure I got around safely. Finally, the Howard County Right at Home office is very responsive to my questions and needs. This is a solid competent organization.
DGMiller
I am a current client of this provider
Right At Home is amazing! I called on a Saturday and needed help badly! They stepped up and had someone that evening to care for my dad. They are professional, courteous, reliable, and very easy to work with. I would recommend them to anyone looking for home care!
parklib
I am a current client of this provider
The caregivers we have had contact with have been great, on time, helpful, and caring. The gentleman we have currently, Foday, is terrific. He takes him for walks, plays games , interacts with him. I feel so comfortable leaving my husband with him.
ReviewerFC101322A
I am a current client of this provider
I've been using Right at Home for three years or more now. The people that they send are pleasant and they're pretty knowledgeable of what they're supposed to do. I use them every day. They get me up in the morning and dressed, make my breakfast and do light cleaning, and then they do my lunch. They're here three hours a day Monday to Thursday, and then two hours Friday, Saturday, and Sunday. They're very cooperative with scheduling and if I have a special problem, they seem to work it out. They do the billing on my card. It's automatic.
Arlene
I am a current client of this provider
My husband is using Right at Home twice a week for four hours. The caregiver showers him and puts fresh clothes on him. She walks with him to make sure he gets his exercise. He has some physical therapy that comes here and when he will, the caregiver will try to make him do just some light things sitting in his chair. He's not always agreeable, but we try to get her to do some of that with him. She always makes him a snack in the afternoon. I have had a couple of incredibly wonderful women. They are very attentive to him. This last caregiver has been wonderful. The reason we need it is I really can't manage getting out of here easily at all. I had no problem with scheduling and billing. I did have them Tuesday and Friday and then I went to Monday and Thursday and there was no problem. My people are so good. They only had one fault. Sometimes, the ladies couldn't come and they would forget to call me. That was the only problem I ever had. I later told the one I had before this one, if you can't come, you call Right at Home, but call me, too, and let me know. That was a big drawback for me; otherwise, the care that my husband is getting is perfect.
wpeach
I am a current client of this provider
My elderly mother get care from the fabulous & amazing Mrs Verna. She always upbeat, caring and on time. We are so blessed to have her a care giver. Thank YOU!!
Timothy Burnes Jr.
My Uncle was a former client of Right at Home. Both the staff members and caregivers provided excellent service throughout the entire process. I would 100% recommend Right at Home of Howard County to anyone who is looking for in-home care assistance.
George
I am a current client of this provider
I've been using Right at Home for about a little over a year now. I have a young lady that comes in once a week for two hours and just tidies up and does my laundry. Scheduling is excellent. I'm delighted with them. She's always punctual. She comes in and she does what she has to do and she leaves. She knows what to do and checks with me, if I want something special done, she would ask me. If there's something I need done, I'll show her and she does it. No questions asked. She does a report and then I walk her to the door. She's an excellent person. The service they've been given me has been topnotch. I don't have any complaint. I would recommend them to anybody that needs an in-home care.
Tom_Potter
I am a past client of this provider
We used the services of Right at home to help my 98 year old mother. The individual we worked with was named Deborah. She was excellent. She went above and beyond when caring and interacting with my mom. My mother went from reticent about needing the services to looking forward every week when Deborah would arrive. We were very happy with Right at Home. We only stopped because my mom went on home hospice.
Michelle
I am a current client of this provider
We hired Right At Home Howard County for my mom for a couple of reasons. One is I felt like they were really quick to reach out to me and the person that reached out was very kind, very warm, and very knowledgeable. She gave me information that other places did not give me. She's really aware of resources and things like that. I've been extremely pleased because I had really wanted to have a consistent caregiver. I didn't want to have all these different people in and out of the house because my mother has dementia. It's hard for her to get to know people and to remember them. Right at Home did a very good job of finding me a caretaker that is willing to take an everyday commitment. We've had the same home person for the past two weeks or something, and my mom is already attached to her. She has already become like family. She's just really good and really thorough. I'm really happy. It was a lot of stress, and this was a big relief.
Martha's star caregiver
Carrie is a "star" in the life of our 95 year old mom, who lives at MG. Carrie has worked with Martha for 10 years and is so much more than a "care giver." She provides a consistent support for ADL, offers security and trust in the relationship, and shops once a week to prepare fabulous meals to mention a few of her talents. She transports to doctor's appointments, checks calendar, cleans the apt and changes the bed weekly. She has good relationship with family members who are key to this collaborative relationship. Carrie not only encourages mom in reaching her goals, but provides praise and stick to it attitude to keep her focused. Carrie is an honest and caring human being who truly embodies excellence in her profession. Best of all, she can be counted on to go that extra mile. We love her!
ReviewerRC1126
I am a past client of this provider
We used Right at Home for my father-in-law. I think we had a fairly good experience with some of the folks we had, at least the ones that were consistent over time. We did have caregivers that may only have been there for a day. I would say that some of their attitudes were better than others, and some were not very self-motivated; these were typically the ones that didn't last very long. Others that were more motivated didn't sit all day, but made sure that things were happening, that he was getting his therapy, and supporting his wife in the activities that she required assistance with. Generally speaking, the staff that I interacted with outside of the caregivers was very helpful and supportive. They provide exercise. Some of them provide the companionship, but then again not all of them were quite outgoing. They also assisted him with his meals. They provide personal care, grooming, bathing, and in some cases, food prep.
Sheryl C.
I am a current client of this provider
Nasrin has worked with my mother EVERY SINGLE DAY since March, without missing a beat. She understands and helps with my mother's complex medical needs, she is patient and reassuring with my mother's emotional needs, and is willing to do whatever is needed to keep up the quality of my mother's life! She is careful, thorough, dependable, and knowledgeable. Knowing Nasrin will show up every morning gives my mother great peace of mind overnight, and gives our family the ability to show our love for our mom in our own ways.
Janet and Gill
I am a current client of this provider
We had used the services from Right at Home previously and were pleased with their responsiveness, so when we needed support for my 97-year-old father several months ago, we contacted them again. Brenda has been providing companionship and assistance for dad weekly and has developed a wonderful relationship with the entire family. We especially appreciate her maturity, independence and reliability and that we can leave the house in her capable hands. In addition to my father, it was important to us that a caregiver was comfortable with our pets. Brenda was especially sensitive to the needs of our older dog, and even our reticent cat would come out to greet her. We are grateful not only for Brenda's compassionate care but also for her friendship. Dad looks forward to her visits, and we look forward to knowing that Brenda takes the time and effort to keep him safe and comfortable.
Ken D.
I am a past client of this provider
Monica has spent the last several months providing aid to my 89 year old father. He was living independently and doing well, but we felt he needed someone on a regular basis to come in and give him some support. Monica was wonderful, and developed a strong relationship with my Dad. She was the perfect companion for her daily visits, making him a meal and helping around the house, but most importantly she sat and talked with him to make every one of his days special for him. He has now moved to a full assisted living facility but we are most grateful for all Monica gave him, and the peace of mine she provided us. Hiring Monica through Right At Home has been an excellent decision for us.
jenste
I am a past client of this provider
Monica worked for us for nearly two years, and helped my husband maintain his dignity and sense of humor while his several medical conditions deteriorated. She was a blessing to me in her support and also her observations of changes in him which required medical assessment. Thank you!!
HNigam
I am a current client of this provider
My mom has been getting support from Allison (sorry do not know her last name) of Right at Home. Both Allison and Right at Home have been really good to work with. They are very responsive, on schedule, flexible, and very supportive. Allison has been very good to my mom, as she is the best caregiver she has ever had (and she has had many). Allison takes good care, she understands my mom and is able to respond to all her needs. Allison is always smiling and never gets upset or annoyed and more importantly her schedule has been very accomodating to my mom. I have the highest compliment for Allison and strongly recommend that she gets all the kudos she deserves. Please call me, if you need more information.
KER2
I am a current client of this provider
Our Right at Home caregiver, Linda L., has been helping us for about 3 years. She has become a good friend to both my wife and I. She provides help to my wife in many activities of daily living. But equally importantly, she is a wonderful companion to my wife: taking her out to lunch, enjoying casual shopping, and watching TV together. Linda is always in a cheerful and positive mood. She is extremely dependable, always showing up a few minutes early and staying late if necessary. I am able to go about my day knowing that my wife is in good hands and receiving excellent care. Linda has made it possible for my wife and I to enjoy living in our home in spite of very serious health challenges.
TR89
I am a current client of this provider
I am so thankful to have found Right at Home, and more specifically, Keira, through Right at Home. RAH has been extremely responsive and helpful at meeting all of the needs in excellent caregiving for my mother. I appreciate that they take all of my concerns and comments seriously, and work to make everything as stress free as possible. Keira has been amazing at her job since she started working with my mom almost two years ago now. She is kind, caring, responsive, intuitive, open, and treats my mom as if she is part of her own family. Keira goes above and beyond in all of her responsibilities. I am so thankful we found Kiera and do not know where we would be without her. Honestly words cannot express how appreciative we are and always be for her help.
Sharon
I am a past client of this provider
Right at Home provider, Nytia, is a very positive, caring, and professional caregiver to my mother-in-law during her final chapter in her life. We appreciate having someone we can trust giving personal care and compassion to our mother-in-law/mom!
Theo
I am a current client of this provider
I love the help you give me and the people you send. Nytia came this morning and did a great job! Natalie comes on Friday and does a great job, too! I love them both!
Hans
I am a current client of this provider
Caregivers are very helpful and very friendly.
Colleen
I am a current client of this provider
Myron is our caretaker. He is very helpful, honest and well informed about care. He cares a lot about Bern personally. The office staff always is polite and helpful.
Winona
I am a current client of this provider
I am happy to enjoy the services of Aisha. I am very happy over the relationship we have developed over the past few weeks. She is a good companion for talking, walking, and aiding with therapy and personal needs for me at 92 years old. Let's hope she continues to service you and me for a long time to come.
Nancy
I am a current client of this provider
Allison is great. She comes on time three days a week. She is helping my husband with his exercises at Miller's Grant. My husband enjoys her company. They have lunch together. She also takes me to the doctor's appointments. I don't drive very much. She is good help to us old people.
Denise
I am a current client of this provider
My caregiver, Natalie, is an outstanding aide. She has such a warm and nurturing disposition, a fabulous sense of humor and she understands what my needs are medically and attends to them very professionally. I can't say enough about Natalie, but her devotion is very obvious and her love for people is so impressive. My husband and I feel very fortunate to have her in our lives!
Jennifer
I am a current client of this provider
I have worked in public health for years, and was reluctant to seek in-home care for my husband. Right At Home has been able to provide staff to help support him without making him feel disabled. They are flexible when I request extra hours and are responsive to requests for different activities or support. Supervising nurse is astute and knowledgeable. I highly recommend this agency to my friends and family as a quality option to consider when a loved one needs in-home care for the short-term or long-term.
AGH
I am a current client of this provider
Right At Home has been providing in-home services for my 97 year old father for approximately 6 months. To say I am pleased with their service would be a vast understatement. The entire organization has been professional and caring and I cannot say enough what a difference it has made in my fathers quality of life. I actually asked Tricia of Right At Home to give me a site that they would like me to write a review. Rarely do I do so but they truly deserve a extremely positive review. I would particularly like to point out Shaney, my father's primary caregiver. She and my father have quite the rapport and he very much looks forward to seeing her daily. A wonderful woman who works for a great organization.
Kimberly A.
I am a current client of this provider
My father-in-law has been having trouble getting around and doing things for himself since prostate cancer spread to his bones. We chose this company because we heard great things from one of the nurses at the hospital. He was adamant about not wanting a "stranger" to come into the house to help him. They thoroughly listened to all of our questions and doubts that we had. Right At Home has sent a few different caregivers in the past few months and I can't say enough about how wonderful they all have been. They've always been on time and dependable and he actually looks forward to seeing them. Since he doesn't drive any more, they take him to do his errands, fix his meals, make sure he takes his his medicine, help him around the house and getting into the bathroom, and spend time talking to him. It helps our family so much, there's no way we could have done this ourselves. I've been recommending them to everyone I know.
Shellie MSN, MHA, RN, CRRN
I am a past client of this provider
We used right at home in DC with fair results, but when we moved my mother in law into our home in April 2018 Right at Home was one of many agencies I contacted. I spoke to Tricia and she is professional and quick to respond. She sent a select few applicants for us to interview and consider. I am a RN and hire staff as part of my role. I anticipated this was going to be a difficult and long process based on experience. Tricia said I know which aide to send you. Natalie is who your mother in law needs. Natalie is a God send. Not only is she competent, compassionate and quickly became a valued member of our family, she provided phenomenal care under tough circumstances. She sees the small things in patient care as well as household duties. My mother in law has never received better care, and that extended to the care of my mother and children who were also in the home. If Natalie could be duplicated that would be a blessing to patients and healthcare.
PJSCHAFER
I worked with Right at Home Howard County and the agency was very attentive helping to answer all my questions. We were very confused about what to do with my mom as she required more and more care as she became weaker and sicker. The owner was so helpful ... she was extremely kind. I consider them to be a great, reputable company with local owners who provide exceptional care.
P Schuster
I am a past client of this provider
Right At Home has been the best home care I've ever experienced. Taking care of my Dad and working full time and going to school was exhausting. After trying a few other home care agencies and being very disappointed, finally found the most professional and out-standing care with Right AT Home. The office was so wonderful in providing me with affordable options that fit for my busy life. I was set up with competent, kind and reliable care givers and nurse. Honestly, i don't know what I would have done without them. My Dad simply adored his girls as he called them and I felt like they were family. My Dad passed away now all the people i grew to depend on also were caring to me during that difficult time. I have recommended them to friends who also are quite happy with their Right At Homes services. They are truly worth five stars.
Richard881606
I am a current client of this provider
Used services twice for 1 week each. One in January & one in July. Both times I was very pleased with the provider of care.
Stephen S474114
I am a current client of this provider
Patty is caring, attentive, and a pleasure to be with. She visits on weekdays and Sunday mornings and Sunday evenings. She stays for half hour in the mornings and makes sure everything goes right. Hope she stays with Right at Home for use in the future.
Rollina A
I am a current client of this provider
Patty is prompt, efficient, and a warm, friendly person.
Jeffrey D
I am a current client of this provider
The care providers from Right at Home were courteous, capable, and prompt. We were very satisfied with their service.
Ruth K
I am a current client of this provider
Patricia is the best of the Right at Home people. I can count on her to be here at the right time. She goes above and beyond her duty.
Gail B246833
I am a past client of this provider
We employed Right at Home to care for our elderly aunt in an assisted living facility. They were wonderful! Very prompt, caring, dependable, and informative. We were very pleased with Right at Home and the caregivers. They allowed us peace of mind since we are out of town.
DonnaBinney
I am a past client of this provider
I recommend Right at Home to all my employees and members of my church community in Howard County. Right at Home has the most compassionate care-givers, experienced, reliable and professional. Highly recommend!
Sharmista
I am a current client of this provider
We have Betha for almost 2 months. My mom loves her. She is a pleasant and loving person. We really love her. Thank you so much for sending her.
Prances G.
I am a current client of this provider
Belse is the best. Please keep her coming to me. She understands my needs and is most understanding of my way of life and medical needs.
AB487040
I am a current client of this provider
We could not have been more pleased with both the office staff and care providers from Right at Home. They were amazingly flexible to my parents' constantly changing needs and went above and beyond. It was as though they were caring for their own parents/grandparents.
Stephen T648185
I am a current client of this provider
Diana has gone above and beyond to make sure my mother has the best qualified and competent people. I think Diana has been the best thing to lighten the load I have. She is a confident and knowledgeable person.
Butch B482667
I am a current client of this provider
Staff is excellent. Nurse and caregiver meet my needs. Excellent care.
Ivette1
I am a current client of this provider
Right at Home placed a wonderful person that meets my mom's needs. She is caring and came to us when most needed. She makes caring for my mom easier and it's appreciated. Right at Home has wonderful services like the nurse that evaluates her also.
Anonymous120828650
I am a past client of this provider
Considerable differences in quality of providers; some were excellent, other just satisfactorily, one or two were not acceptable. At a later date, after our relationship with RAH ended, I discovered that RAH was more expensive than most other providers. Management staff was very nice, considerate, friendly and accommodating.
Aggie Ballard
I am a past client of this provider
The attendant who came to my home for two weeks was very quick to do whatever I needed. She was pleasant, kind and very attentive. She helped with meals, carried trays for me and cleaned up everything. She was just wonderful. I felt safe and comfortable with her. Excellent job!
Barbara110156350
I am a current client of this provider
Caring and efficient.
Kimberly Gavlin
I am a current client of this provider
Right at Home has been an amazing resource to our family. The caregiver that cares for my dad is considerate, helpful and extremely willing to assist the family. All of the staff at Right at Home has been outstanding! Thank you Right at Home!
Antoinette m. Gragiano
I am a current client of this provider
My husband was under the care of RAH Ellicott (Howard County) office for 9-10 months and received very good care until his death. They were very professional and handled my requests when there was a problem. Always called me back when I needed them.
Jim Jeppi
I am a current client of this provider
The "Right at Home" caregivers are people who go into houses of people they know and care for these people with patience, understanding, and compassion. They make this care seem effortless because of excellent behind the scenes coordination, communication, and management. the entire team is special and become part of your extended family.
Marilyn Joan Holland
I am a current client of this provider
This is a wonderful service! My mom and dad have been supported and loved by your attentive and caring caregivers. The office staff has also been very accommodating, helpful, and caring. Honorable mention for caregivers include Ana, Melanie, and Terri!
Tim Whaley
I am a current client of this provider
Thank you for all your work with dad this year. He likes his aide and your scheduling flexibility has been greatly helpful! We look forward to our continued work together.
Carol Rausenberger
I am a friend or relative of a resident
We are very pleased with everyone we have come in contact with. We really like Jessica, she is so kind and friendly and helpful.
John105314550
I am a friend or relative of a resident
Your staff has been great to work with.
Jackie32
I am a past client of this provider
RAH sent us aides who made such a difference. Their suggestions and care were gentle, respectful and realistic in helping us and mom during the last week of her life. They turned her, washed her and fed her so thoroughly and carefully. It lightened our load so much – our only regret was not calling RAH sooner.
Suzanne27
I am a current client of this provider
Right at Home is the very best care you will get for your loved one. They are loving, trustworthy and extremely accommodating. I would recommend them to anyone.
James104919050
I am a friend or relative of a resident
They worked hard to get the right people to help Barbara, and were very responsive to our needs and concerns. Their management took and showed personal interest-well beyond our expectation.
Carol104785550
I am a friend or relative of a resident
Abigail is providing great care for my dad. Any substitutes that fill in are very good as well, except for a few late arrivals. Promptness is a top priority, since we as supporting family have schedules to keep and our own jobs to fulfill.
Services and Amenities of Right at Home Central Maryland, Howard County in Ellicott City, Maryland
Types of care
Doctor Visit Companionship
About Right at Home Central Maryland, Howard County in Ellicott City, Maryland
Right at Home provides personalized in-home care and support for seniors and adults with disabilities. Our caregivers are trained to help with everyday tasks that have become challenging. This may include meal preparation, laundry, light housekeeping, personal hygiene, medication reminders, mobility assistance, transportation and other tasks. We offer services for those with special care situations such as Alzheimer's disease, Parkinson's disease and other dementias; diabetes; stroke recovery; and hospice care. Whether you are looking for a few hours a week or immediate, 24-hour care, we are here to help. Call us today to learn more about the services we can provide you or a loved one.
Custom Care Plan
We know everyone's needs are different, so we create custom, client-centered care plans based on our unique five-step approach to care. We take time to get to know you by discussing your health history, physical and cognitive abilities, daily routines, and personal lifestyle and preferences. This conversation is important to us because we want to help you determine the level and types of care you need and match you with the best caregiver to help you continue to live successfully at home, or wherever you call home.
Caregiver Training and Care Supervision
When you choose Right at Home, you can rest assured that our caregivers will deliver the care you or your loved one needs. Every caregiver goes through an extensive interview process, including background checks. We provide initial caregiver training through our Right at Home University before they can provide care, and we provide ongoing training to support best care practices. All of our caregivers are employed by Right at Home and are bonded and insured.
Help seniors by writing a review

If you have firsthand experience with a community or home care agency, share your review to help others searching for senior living and care.
Request Pricing Information
By clicking "Get Costs", I am providing express written consent to receive calls including automated/pre-recorded calls and automated texts for which I may incur a cost, as well as emails from Caring and its partners. I understand I am not obligated to provide this consent to utilize Caring's service(s). I acknowledge I was able to review the Agreement to be Contacted, Terms of Use, and Privacy Policy. This site is protected by reCAPTCHA and the Google Privacy Policy and Terms of Service apply.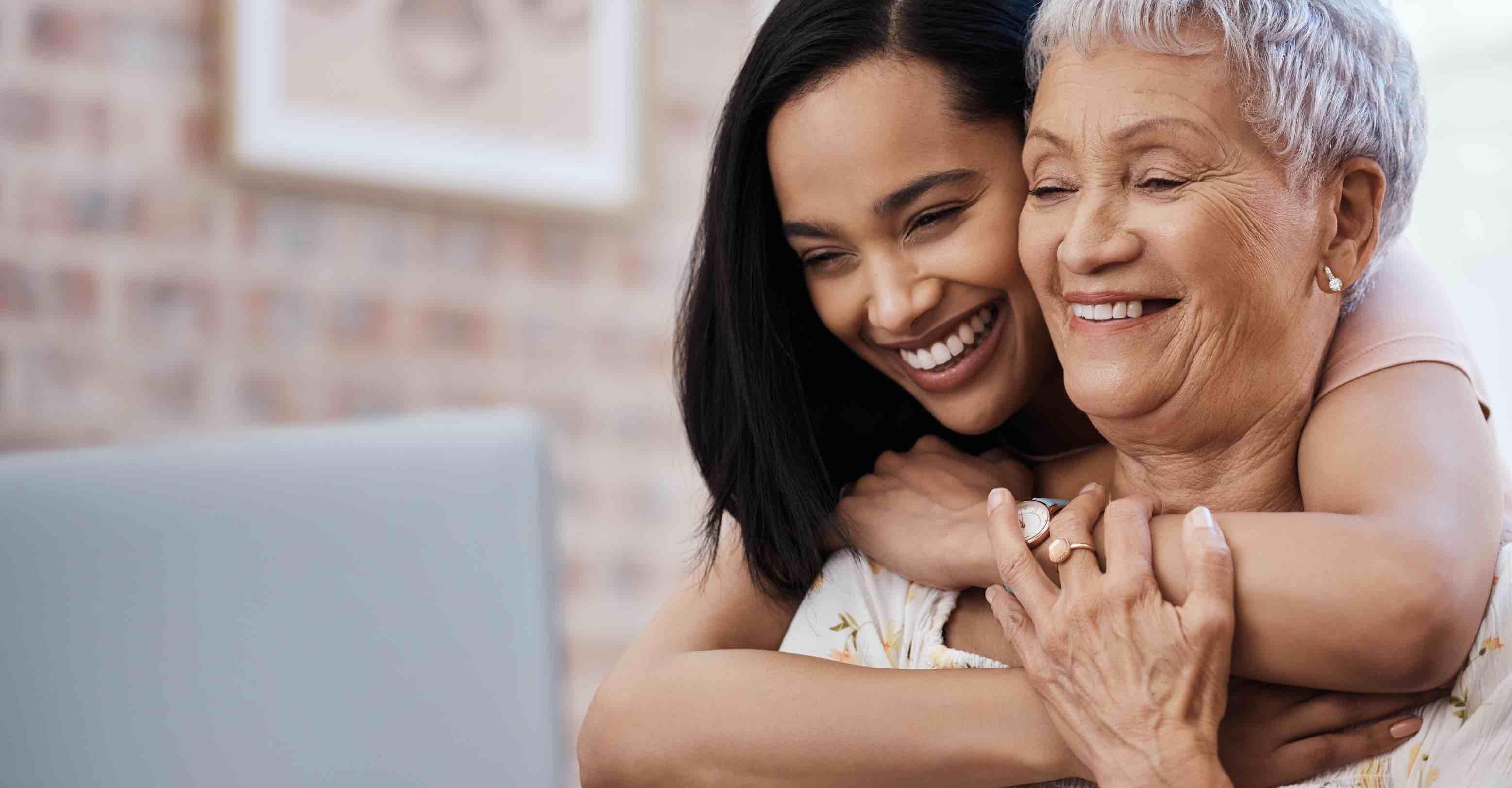 Compare costs, photos & reviews of senior living and care options near you.
Questions?
Call to speak to one of Caring's Family Advisors, or submit a request for more information here.
Didn't find what you were looking for?
Caring's Family Advisors can help answer your questions, schedule tours, and more.