Photos of Woodland Hill
Request Pricing
By clicking "Get Costs", I am providing express written consent to receive calls including automated/pre-recorded calls and automated texts for which I may incur a cost, as well as emails from Caring and its partners. I understand I am not obligated to provide this consent to utilize Caring's service(s). I acknowledge I was able to review the Agreement to be Contacted, Terms of Use, and Privacy Policy. This site is protected by reCAPTCHA and the Google Privacy Policy and Terms of Service apply.
Reviews of Woodland Hill in Hudson, Wisconsin
Holly
I am a friend or relative of a current/past resident
My dad was a resident of Woodland Hill before. The buildings were very bright, very inviting, and clean. The staff was friendly, helpful, and very responsive. The food and the activities were good. There could be some opportunity to improve on the activities though. It seemed that during the week they offered a lot of stuff when the main staff was there, but on the weekends, not so much. It got pretty quiet. It would be nice to have more options on the weekends. Other than that, it's a beautiful building. My dad's room was very nice. He had a 1083-square-foot one-bedroom, that had a den in it and a kitchen that was very, very well organized. There's a living area and a balcony that looks down to a beautiful garden with ponds and woods. The bedrooms were well laid out and the bathroom was very spacious. He also had a washer-dryer in his unit. So, he got more than enough room and I thought the independent living was a good price for the facility.
Reviewer#DT0502
My mom is a resident of Woodland Hill. We absolutely love it. It's clean and new. The staff is amazing, and the facility itself is full of life. They have lots of social activities going on and outings planned for the residents. They provide transport to local grocery stores or if they want to go to the Y. They offer weekly features twice a week. They show movies with a nice big popcorn thing in there. They have a Caribou Bistro right in the building, so people can come down and walk from there. They have a really cute shop. It has fireplaces scattered throughout the building. We love it there, but my mom is at the top level of service. She just had a heart attack and may need to have more care. They have a nurse there; but they said that with the amount of care she may need (if it's becoming more), she needs to have skilled care around the clock. Her room is beautiful. She's got a nice with a spacious kitchen and living room. You can look out and see a wooded patio, firepit, and walking path in the back. If you look to the front, you can see activity like who's coming in and all that kind of stuff. Then she's got a nice, big, bedroom, large windows, and bathroom with a walk-in shower. It's great. Her room is nice. The food is awesome. The dining area is excellent. It's huge. Everybody eats into one big dining room, so you get to see life and people; nobody's split up. They have lots of activities. They have social groups. They have an art room, where you can go to paint and draw. They have arts and crafts. They have a big activity room separate from the dining room, where they bake and do crafts. They'll do board games. They have a really organized schedule of days of the week with activities that they offer. Plus, the staff goes around and encourages people to come to them. They don't just post it; they encourage them to come. The staff there, especially Kathy, is just wonderful. When my mom came home from the hospital, she cried because she said she was so glad she could come home. It's home to her. She loves it. They have a salon and the wellness room with exercise equipment. They have an activity room with a full-sized kitchen for a large group, and they do that on each floor. There are activity rooms on each floor to do baking, cooking, crafts, and games. They have the large theater with popcorn. There's the gift shop that was really cute. They keep it seasonal and fun. Everybody likes to shop there when they're done eating. They have large, cold set fireplace sitting areas throughout the building. They have a church service area, where they have weekly rosary. They do weekly rosary and masses or services from different denominations are held there. They have a computer room. It's awesome. Their back patio has a pond with a fountain and a little bridge and a gazebo to sit outside with lots of umbrella tables. You can go sit outside and eat. There's a fire pit, a wooded area back there, and a walking path completely around the whole facility. It's right next door to the hospital, so location is ideal. The value for money is worth it.
Cheryl
I am a friend or relative of a current/past resident
My dad is at Woodland Hill and he's very happy there. The people, the management, and the staff are wonderful to work with. It is a beautiful facility. They have wellness classes, card games, board games, and that type of thing. They have a movie theater, they have musical groups come in and entertain, and they do monthly barbecues and special seasonal things. Dad has not done a whole lot at this point yet, but they have a pretty full weekly schedule of things that he can attend. He is fairly there, and it has only been a month, so we have a lot to learn. But so far, so good. I haven't found anybody that was not a 10. The staffing is wonderful. I've tasted a couple of things and it was good. Dad's happy with the food. But of course, we all would like things to be cheaper.
Linda
I went to Woodland Hill. It's a very lovely place, and one of the more expensive ones. They were shut down because of covid. I looked at the independent apartments. I liked the amenities, parking, wifi, restaurant, it's a beautiful apartment, and I have friends there too. It's a fairly new community, everything is homey, friendly, lovely, they weren't tiny apartments, and they're expensive. It's near the cities and activities.
LG
Woodland Hill was fairly new and very well kept. The residents looked comfortable. They had a lot of activities and a lot of services. The staff member who showed us around was very courteous and very informed. It looked very boxy outside. I didn't like the architecture.
Jerry
I am/was a resident of this facility
My wife and I stayed at Woodland Hill. You can eat in their dining area if you want to, but we ate a lot in our own apartment. The facility was real good. They had a lot of nice activities. The staff was nice. They have assisted living there if you want. The rooms were brand new and pretty modern. The dining area was nice and they have good food. I played cards there, and they had people come in for musical entertainment, church services, and you could take their van to go on trips. You can even have a garage for your car if you want that. However, it was a little bit expensive.
MJ
I am a friend or relative of a current/past resident
My dad stayed at Woodland Hill. It was a beautiful and caring facility, however, they did nothing for my dad for the amount of money they were paid. It was extremely expensive, with his rent being $3,800 a month for a 1-bedroom apartment. His care level was $350 just to walk into the building, and that's with no assistance at all. My mom moved in and her second occupancy was $650 a month, and then she paid a health care package of $350 but she was completely independent. We were paying over $5,000 a month for no assistance at all. They got two meals a day which was all they got. They got their blood pressure taken once a week, but my mom and dad can take their own blood pressure. Mom and Dad get their weight taken, but they can step on a scale and read the scale themselves. They get no assistance at all. It was an extra $750 to get an escort to my dad's meals twice a day, so we had to pay an extra thousand dollars a month to get any kind of assistance to help Dad. Everything is a la carte. The staff was fine, very confidential, and great. I needed a paper signed saying my dad lived there and they signed it, but it cost me $25. They have church services, Bingo, football games, and movies in the movie theater with free popcorn. It's a wonderful facility if you're able to do those things, but my dad is diagnosed with dementia and Mom couldn't leave him ever. I was just really disappointed. They have high-end quality food which is very rich. It was good food, but my parents didn't know what they were eating half the time.
Mary
We looked at all levels of Woodland Hill, but we would be going into independent living. It's a fairly large facility, so it would be for somebody who would be able to navigate that and enjoy having many different opportunities to meet a lot of different people. There are four different dining rooms, a post office, a beauty shop, clinic, a chapel, a movie theater, a grocery store, and a gift shop. The staff was wonderful, very welcoming, asked good questions, listened, looked you right in the eye, and happy to show you around. The residents greeted us as we walked around. It was very nice. The price is on the higher end, but a lot of places were higher. I would absolutely recommend them.
Saralinda
I am a friend or relative of a current/past resident
My mom has been at Woodland Hill since it opened in the memory/specialty care unit. She moved there from a nursing home and I can't believe how it has changed her life. She has major dementia issues and the staff are so patient and loving with Mom. I have shown up there at various times and even when Mom is being demanding and unreasonable they are really good with her. They really train their staff to work with people like my mom and the place is absolutely beautiful. Mom is in the highest level of care, has her own lovely studio apartment, and it costs the same as her tiny bedroom with a shared bathroom in the nursing home. They have great activities and the place is just quiet and calming. I highly recommend Woodland Hill.
Explore Nearby Care
Expand your provider search by geography and care type.
Services and Amenities of Woodland Hill in Hudson, Wisconsin
About Woodland Hill in Hudson, Wisconsin
Woodland Hill is a Senior Living provider in Hudson, Wisconsin that offers residents Memory Care, Independent Living, and Assisted Living services. Contact Woodland Hill for more details on services and rates.
Help seniors by writing a review

If you have firsthand experience with a community or home care agency, share your review to help others searching for senior living and care.
Request Pricing Information
By clicking "Get Costs", I am providing express written consent to receive calls including automated/pre-recorded calls and automated texts for which I may incur a cost, as well as emails from Caring and its partners. I understand I am not obligated to provide this consent to utilize Caring's service(s). I acknowledge I was able to review the Agreement to be Contacted, Terms of Use, and Privacy Policy. This site is protected by reCAPTCHA and the Google Privacy Policy and Terms of Service apply.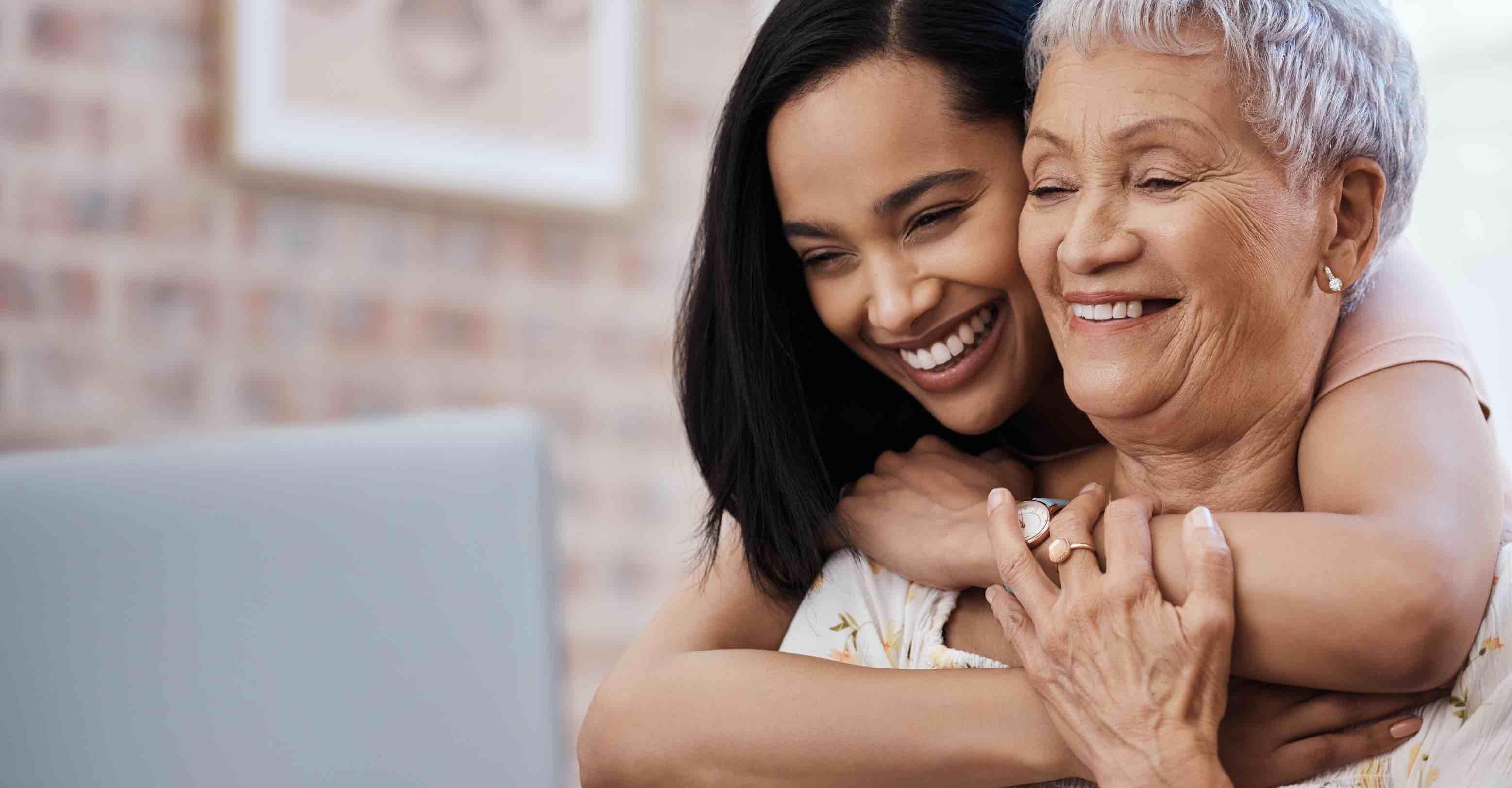 Compare costs, photos & reviews of senior living and care options near you.
Questions?
Call to speak to one of Caring's Family Advisors, or submit a request for more information here.
Didn't find what you were looking for?
Caring's Family Advisors can help answer your questions, schedule tours, and more.