Bella Terra St George
Offers Nursing Homes
178 South 1200 East, Saint George, UT 84790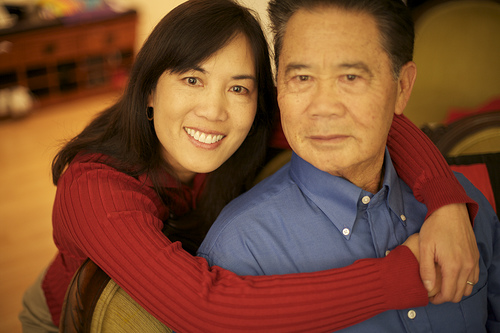 Reviews of Bella Terra St George
Nursing Home Reviews for Bella Terra St George
May 18, 2022
I am a friend or relative of a current/past resident
Very smelly and unclean. Bathroom never cleaned after my Uncle dirtied it. Never saw any help for anything.
May 09, 2022
I am a friend or relative of a current/past resident
This facility is filthy and poorly managed. The nursing staff are untrained and not responsive to the patients or their needs. The food is inedible and does not fit into the diet plans patients doctor prescribed. They also withheld medication due to not putting in the prescriptions until after the patient was fully checked in. They knew the patient was being transferred to their facility several days prior and had nothing ready for them when they arrived. The care is subpar and I do not recommend this place for anyone of any age.
May 05, 2022
I am a friend or relative of a current/past resident
I am the POA of a good friend that passed away after being at Belle Terra for almost 3 years. I have contacted the social worker several times about shipping his personal items to me and I would pay for the shipping. She told me several times they were working on doing this. She had promised me each time she would call me back and let me know that the items were being shipped. I have been trying to get a hold of her over this past week and she does not return my phone calls. I have called and left messages with the business office and the Director of Nursing. I still have not received any calls back. My friend's desire was that all his personal items be given to me if anything ever happened to him. My friend was only in his early 40's and our hearts are broken. Very difficult to process his death, while we are still dealing with getting his items returned. Please Belle Terra we would like to have those items shipped asap so we can go forward with our grieving. I see that many times your answer to people is to call Belle Terra to discuss their concerns, but that is what I have been doing and get no answer or call backs. Very disappointed in the way you have handled this very painful time for our family. You have my phone number, call me with the shipping tracking number.
February 20, 2021
I am/was a resident of this facility
I'm a resident here have been for about 4 years I've loved it here until here recently when we were bought out by a company called Cottonwood ever sense then this place has gone to hell they came in cut all the staff they are running this place into the ground. We don't get the care that we used to what staff we have the try there best and I feel sorry for them. All this company cares about is money not are well being.
November 22, 2018
I am a friend or relative of a current/past resident
My mom is temporarily in Bella Terra, and I don't like it. I've never seen a rehab center that would offer meals and then tell the people that they were out; this happens constantly. I have watched my mother's food come, and it was not acceptable. You tell them that you want one thing, and they will bring you something else. They don't make food according to your diet if you had medical problems, so you wind up eating sandwiches, which isn't right for the money you pay. I don't like the care nor the energy in the place and the people. Some of them are very short-tempered and don't work very well with helping you getting transferred or in getting assistance. The rehab people who actually do the physical rehab are really good; they get a thumbs up.
January 31, 2018
I am a friend or relative of a current/past resident
My mother-in-law went to Bella Terra (formerly Kolob Care & Rehabilitation of St George) a while ago because she had an accident. I was surprisingly impressed with it. Her husband had been there years before when it was a different name. It had been remodeled and smelled good. I thought that they did a really nice job. I really liked the staff. I loved the nursing supervisor and everyone that I worked with. The physical therapy people were great. She had a little accident within physical therapy; she was trying to wheel herself down the hall and a therapist came behind her to help push her and her foot was in the way and her ankle got twisted. I did not think that was anything that they did purposely. The staff was very patient with her. She was not feeling well and not happy sometimes, and they did a really good job of observing her. They would have church group come in on Sundays, and some people came in to perform and sing for the residents. For the situation, they did a really good job. The meals would be the one area that's not the best.
September 26, 2014
Other
My review is mixed because it is not ALL bad or ALL good. The biggest area of concern that I think people need to be aware of is patient care. 95% of the people that work there are wonderful, care about residents and provide quality care. Like with any industry there are bad apples, but in this type of place bad apples stand out. Some specifics about the caregivers who do NOT do their jobs: Not showering/bathing residents as scheduled, (food in hair and on body, dirty fingernails, body odors) not keeping them in clean clothing (especially for appointments) not positioning them appropriately, sitting in soiled undergarments, not following fall risk protocols etc. Most were great, but the few that didn't do what they were supposed to means that the overall quality of care is poor. This wasn't just a CNA who didn't do their job, but nurses who didn't do their jobs overseeing the CNA and administration that allows it to happen. There were also instances of unprofessional comments/conduct around residents and family members/friends. Specifically, arguing with a resident and arguing between staff, and discussion of personal health information within earshot of other residents/visitors. (again, this was also nurses not just CNA)
October 30, 2013
I am/was a resident of this facility
The staff was very nice. The bedding was in poor shape. Housekeeping was good. Their Rehab was great! Their food wasn't that good. They need to let the patients have more of a say with what they are having to eat. Choices would be nice. The night staff needs to be more happy. They need larger bed pans!!!
May 29, 2013
I am a friend or relative of resident
I think the staff is the best part of Kolob. My experience with an elderly family member staying there for two weeks was first class. From the folks cleaning the rooms, the nurses, the receptionists out front and the warm and friendly support staff I knew these folks cared. And we could not have provided any more of a caring environment then they did. The admissions process was excellent and supportive for my family and they were very helpful in explaining all the details. The building was older but the staff and delightful pioneer photos in the hallway were wonderful.
June 28, 2012
I am a friend or relative of a resident
The staff were friendly and very personable with the residents; a few in particular took to caring for my grandfather as if he was family. My grandfather ended up getting violent towards the end and they were patient with him and his needs. The amenities were fairly sparse, but they did have a nice outside area where they could get some sun. The place could have really used some grass in the outside area, but it is a desert climate so I suppose that is to be expected. It was a fairly small building, which actually made the experience a little better. I feel that if it was a larger facility there might have been less emphasis on the individual care due to the larger amount of residents. Mostly it was the staff that made this place great, not necessarily the facilities. Honestly, I think that is more important anyway.
See all Nursing Home reviews (10)
See fewer reviews
Get Costs
---
Services and Amenities of Bella Terra St George
Medicare
Health:
Overall:
Quality:
Staff:
Medicare Provider Number: 465152
Ownership Type:

For Profit Corporation

Date Certified:

10/01/2020
Get Costs
---
About Bella Terra St George
Bella Terra St George is a senior living provider in Saint George, Utah that offers residents Nursing Homes. Contact Bella Terra St George for more details on services and rates.
Get Costs
---
Map of Bella Terra St George
---
Senior Living Communities near Washington County, UT
Senior Living Communities near Saint George, UT
Other Senior Care in Saint George, UT
More Senior Care near Saint George, UT