359 North Dixie Drive, Saint George, UT 84770
Offers Assisted Living and Memory Care
Photos of The Retreat at Sunbrook
Request Pricing
By clicking "Get Costs", I am providing express written consent to receive calls including automated/pre-recorded calls and automated texts for which I may incur a cost, as well as emails from Caring and its partners. I understand I am not obligated to provide this consent to utilize Caring's service(s). I acknowledge I was able to review the Agreement to be Contacted, Terms of Use, and Privacy Policy. This site is protected by reCAPTCHA and the Google Privacy Policy and Terms of Service apply.
Reviews of The Retreat at Sunbrook in Saint George, Utah
Fred
The Retreat at Sunbrook reached out to me before my tour. They followed up to make sure that I would be there and show up for my appointment, and I appreciated that. They let me tour the whole facility and they explained everything pretty thoroughly. Then they had brochures for me to go over. They were very attentive to what our individual needs were going to be so they could tailor what they could do for us. That place was extremely clean, especially the rooms, and the sample room was nice. They had a decent fridge and a microwave in it. It was a nice visit.
Provider Response
Thank you for your review.
Tod
The Retreat at Sunbrook is gorgeous. My mom said that she thinks it looks extremely comfortable, very clean, and has beautiful scenery. And they take good care of the place. I don't know anything wrong with the place, and the staff who assisted me was outstanding. The maintenance is superb, the rooms are super clean, they have 10-feet tall ceilings which make you feel like you're in a bigger place.
Provider Response
Thank you for your review!
Colleen
So far, I'm very happy with The Retreat at Sunbrook. I'm kind of leaning towards this one right now. It was open, clean, beautiful, and light. They had really nice staff. I saw residents out walking around and doing games together. It was just very refreshing compared to the other facilities. It seemed like it was really clean and really nice. The staff seemed really competent and very nice. The nurse was really sweet and enthusiastic about meeting us. She had a very friendly personality. I met their housecleaner, and she was nice too. I didn't try the food, but I saw the menu. It looked like there was quite a variety. They had a good variety. They had the salad bar, that I saw, and that looked really good.
Provider Response
Thank you so much for your fantastic review. We look forward to having you back again!
SJC
The Retreat at Sunbrook seemed very clean and organized. They provided a good program for seniors. I was quite impressed. They have things going on all the time for individuals or groups or little tours to different places. It was a good variety. They have a little workout area, so they do some physical activity, too. They have some workout equipment. They have a room that they show for visitors, and it was very nice. It was properly arranged and very aesthetic. I like the size of the bedroom. They just have one-bedroom apartments and studios there. They have a nice courtyard, which is very pleasant and it's large. They even have a couple of game activities that are out there, like shuffleboard and so forth that people could play. It seems to be very family-friendly where they encourage you to have visitors and you can use those facilities. They have a separate dining room, which you can reserve for family. The assistant manager took me around and he was very knowledgeable and very good and can answer questions.
Provider Response
Thank you for your review!
Dennis
The Retreat at Sunbrook was very nice. It was a larger community. The atmosphere was pleasant. The rooms were very nice. They have a daily calendar of different activities. The dining area was very nice also. They have a hair salon, and they have a shuttle that takes you around.
Provider Response
Thank you for your review.
Kathy
The Retreat at Sunbrook had a better setup. The archways and rooms were open, and you don't feel like you're in a closet. However, I still would hesitate saying that's where I would want my loved one to be, but at least it made me feel like you could be there and not be claustrophobic. They got the high ceilings and arch doorways and openness and that felt good. The people seemed to be very happy to show you around. They had a small library and parking. Their lunches were just served. You sit and people will bring you the food and you don't have a choice, but they told me that if a person constantly didn't like something, they would give something else. They were doing some crafts, which were very suited to older ladies. I was pleasantly surprised with the facility, but because it was a memory care unit, they didn't have all the things that in assisted living. The fact that it had high ceilings, it was open and the people seemed to be involved in things. I thought it was a fine place.
Provider Response
Thank you for your review.
Anonymous
We have visited The Retreat at Sunbrook. Their rooms were beautiful and have ample space. They had a lot of activities planned and the people there seemed happy. The residents we met were friendly and helpful.
Provider Response
Thank you for your review.
Jane
I am a friend or relative of a current/past resident
I like everything about The Retreat at Sunbrook. The minute that I walked into their memory care unit, I knew it was a place for my dad. The layout is what you would have in your home. There is the kitchen, the dining room, the play area, and the bedrooms off to the side. It is very homey and very neat. They serve breakfast, lunch, and dinner. The kitchen is open all day, and residents are allowed to go to the fridge anytime they want. The staff is fabulous. They're very respectful of everybody. They're trying to stimulate them in certain ways, sometimes verbally, sometimes with touch, and sometimes interacting with other people. They take them on rides out of the building, like fishing at a local pond area. They're amazing.
Provider Response
Thank you for your review.
Anonymous Visitor8
The Retreat at Sunbrook is well-planned out. It is a really nice place. I've heard nothing, but good things about it. If I would have to go into a facility; this would be my choice. I would recommend this facility.
Provider Response
Thank you for your review.
JM2
The Retreat at Sunbrook is brand new, it just opened, and it is close to me and my brother. It has only been opened for a couple of weeks, and my parents moved in shortly after it opened. I am very impressed with the staff. They have been very helpful, very kind, and gentle with my parents in their particular situation. We just have been impressed.
Provider Response
Thank you for your review.
Services and Amenities of The Retreat at Sunbrook in Saint George, Utah
Room and housing options
Companion Suites: We do offer companion suites.
About The Retreat at Sunbrook in Saint George, Utah
Welcome to The Retreat at Sunbrook Assisted Living located in St George Utah. With panoramic views, our location is exceptional. We are located within 1/2 mile of a myriad of restaurants, shopping, and medical services. We are also located 1 block away from emergency services.
Our apartments are the most spacious in town. Many of our apartments offer two bathrooms, a private patio or deck, walk-in closet, and washer/dryer hookup.
Our activities programs are varied to keep residents entertained. We offer two separate activities programs to cater to the differing needs of our residents.
Made from scratch by a skilled chef, our meals create the finest dining experience in Southern Utah. We also offer a soup and salad bar as well as therapeutic diet options.
What We Offer
Full-sized apartments with private patio or deck
Home-cooked meals
Assistance with personal activities
Emergency call system
All utilities included (except phone)
Housekeeping and laundry services
24-Hour On-site Certified Staff
Gazebo, picnic and BBQ areas
Peace of mind
Independence and security
Daily social and recreational activities
Computer center
Full service salon and spa
Library
Relaxing common areas
Medication assistance
Nurturing of the spirit
Inviting dining rooms that welcome family and guests
Theater room
WI-Fi throughout building
Bathique with soaking tub
Bocce ball Court, Shuffleboard, and Putting Green
Snoezelen Sensory Room
Frequently Asked Questions
Help seniors by writing a review

If you have firsthand experience with a community or home care agency, share your review to help others searching for senior living and care.
Request Pricing Information
By clicking "Get Costs", I am providing express written consent to receive calls including automated/pre-recorded calls and automated texts for which I may incur a cost, as well as emails from Caring and its partners. I understand I am not obligated to provide this consent to utilize Caring's service(s). I acknowledge I was able to review the Agreement to be Contacted, Terms of Use, and Privacy Policy. This site is protected by reCAPTCHA and the Google Privacy Policy and Terms of Service apply.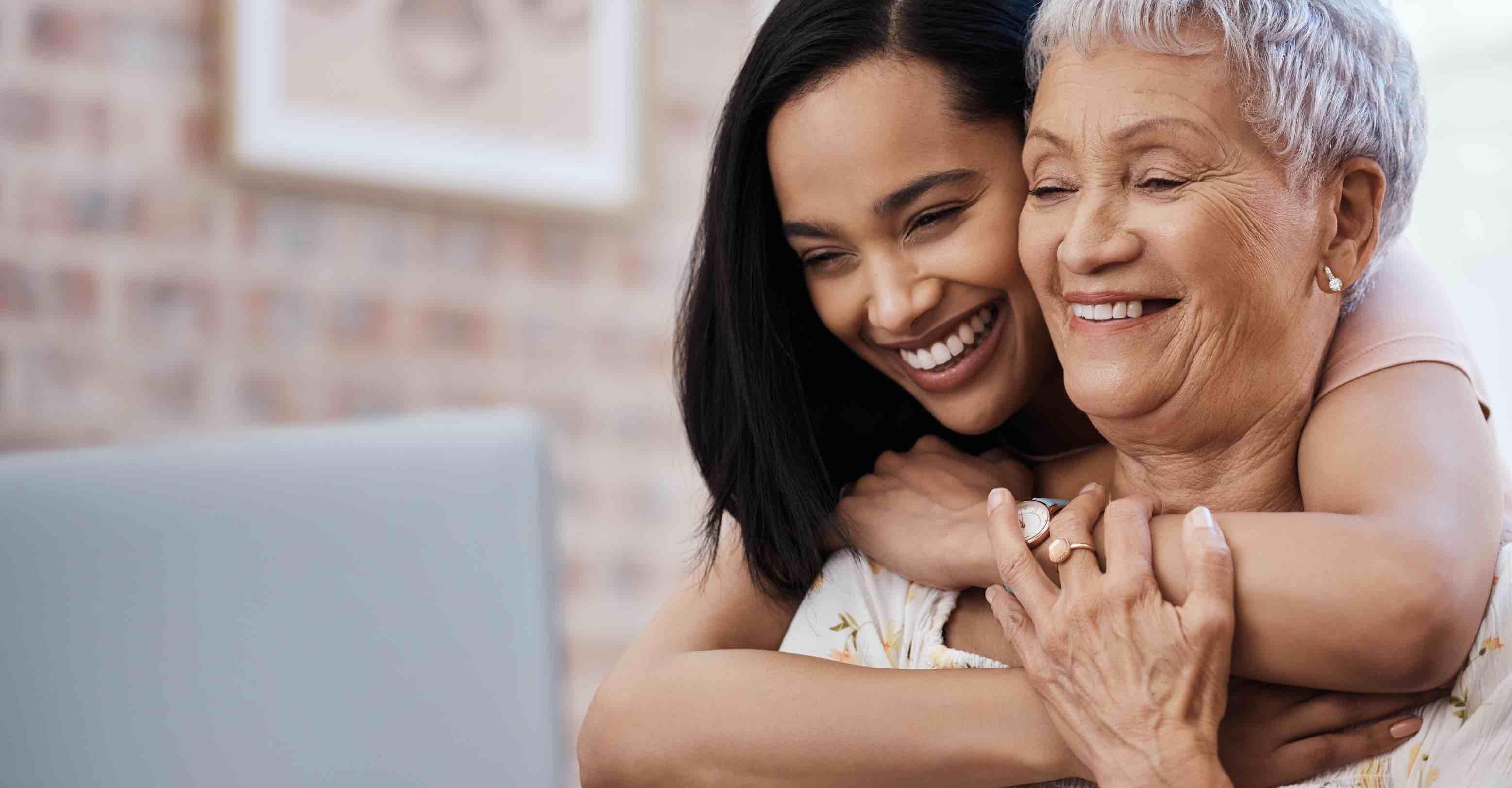 Compare costs, photos & reviews of senior living and care options near you.
Questions?
Call to speak to one of Caring's Family Advisors, or submit a request for more information here.
Costs for The Retreat at Sunbrook in Saint George, Utah
Assisted Living
This level of care provides support for those who need help with personal care needs such as cleaning, bathing, and dressing. Residents selecting this level of care are treated to many amenities in a home-like atmosphere, while getting support in their daily lives.
Memory Care
Memory Care is specifically designed to meet the needs of those with Alzheimer's or other forms of dementia. Specially trained staff members assist with activities of daily living (such as bathing and dressing) and provide therapies to slow further loss of cognitive abilities.
Didn't find what you were looking for?
Caring's Family Advisors can help answer your questions, schedule tours, and more.
Senior Living Communities near Washington County, UT
Other Senior Care in Saint George, UT
More Senior Care near Saint George, UT