134 W 2025 S, Saint George, UT 84770
Offers Assisted Living and Memory Care
Photos of Southgate Senior Living
Request Pricing
By clicking "Get Costs", I am providing express written consent to receive calls including automated/pre-recorded calls and automated texts for which I may incur a cost, as well as emails from Caring and its partners. I understand I am not obligated to provide this consent to utilize Caring's service(s). I acknowledge I was able to review the Agreement to be Contacted, Terms of Use, and Privacy Policy. This site is protected by reCAPTCHA and the Google Privacy Policy and Terms of Service apply.
Reviews of Southgate Senior Living in Saint George, Utah
4.6

4.6

3.6

4.2

4.2
Doreen
I was very impressed with Southgate Senior Living. They did a fabulous job of showing us around and they have a very nice facility. The tour was very informative. They were very courteous and knowledgeable. We were impressed with the coziness of the place. It was home-like. The one-bedroom was small, but adequate. They had an outside patio and a gathering place that was like a large room with couches and game tables where they did a lot of their group activities. It was like a large living room. It was also very cozy. One of the pluses is that it's a smaller facility, so it's an easier transition for someone who perhaps is starting to have memory issues to go to this smaller environment. They won't get lost.
Provider Response
Doreen, Thank you so much for your kind review. We appreciate it very much and strive to be the best in all we do here at Southgate. We are a very home like community and are very Family oriented. Please visit again or let me know if you have any questions. Thank you again.
Jeff
Southgate Senior Living is older and smaller. It has a longer track record of memory care and assisted living. It is a smaller community and that might be appealing to some. The activities seemed to be varied. The menu seemed to be healthy. Cleanliness and upkeep were very good. It's just different. It's smaller, and in that way, they're different from the bigger, newer communities, and some people, I think, might like that better.
Lynece
My mother fell in love with Southgate Senior Living and will be moving there. It's got a very friendly atmosphere; it's just a feeling you have when you walk in. They have a calendar of events, so she'll be busy all the time. They have lots of activities, and they don't nickel-and-dime you to death by taking you places and taking your appointments. They take you everywhere for it, and it doesn't cost anything. She'll be in a studio that has a kitchenette with a refrigerator, microwave, a full bathroom, and a walk-in shower.
Provider Response
Hello Lynece, Thank you for your kind words. We really try to make sure our residents are happy and healthy with the best quality of life possible. We are very excited to have your mom join our Southgate family.
Shirley Stephens daughter
I am a friend or relative of a current/past resident
My mother lived at SouthGate for several years. She was always clean and very happy! She loved the other people there and absolutely loved the caregivers. They took the very best care of her and kept her busy with crafts and projects? They always made sure she got to her appointments. They also took her to Zion and other outside adventures. I would highly recommend them!
Provider Response
Thank you so much for your kind review. We loved Shirley. She was a wonderful lady. We miss her so much.
Kally
I am a friend or relative of a current/past resident
My dad has been at Southgate Senior Living for a few years. He has been so loved and cared for. He loves everyone and has made great friends. The staff treat him like family and are so kind. The community is very clean and as of late, the new director has made great strides in improving the building. The activities have really come far. They don't just sit there all day. They play bingo and sing and do art. I love to go visit and spend time with my dad. I highly recommend Southgate.
David
I am a friend or relative of a current/past resident
I'm very pleased with the Southgate Senior Living community. They seem to give a lot of attention to my wife, and they give those in memory care a lot of activities. It's very clean, and they've been very attentive. When I visit every day, they greet me by name. I like it because it's a little smaller, and I think there's about 60 residents in various stages of care. Sometimes they'd take the memory care residents in group settings, which lifts their spirits to be in a larger group. I can see the fact that it's very clean and they're very thoughtful. Sometimes she's been in her room all day, and they come in several times to check on her. They found out what her favorite things are, like diet coke and diet pepsi, and they've seen to it that she has them put in her refrigerator. I thought that was very, very good, so I'm pleased, and I would recommend them. They're redoing those where they get physical therapy, so they're paying attention to upgrading. Overall, the memory care is handled very securely so they don't wander. They also have assisted living, so the facility is pretty well-rounded. I was also able to jet her in quickly while other places have a waiting list. I've noticed they take some people out for a drive, they've done bingo, and some other games with them. They had an event they called a black tie dinner, and they dressed their individuals nicely, and took them in the room with balloons, some settees, and took photographs with them. The activities are better than I expected, they're not just sitting in their rooms. It's expensive, but I know some places that are more expensive. This one is $4,595 a month, and I know some places in different areas can be more expensive than that.
Karen Knudsen
I am a friend or relative of a current/past resident
It was a hard decision putting my Mother into a care facility, but Sandy and her staff in the memory care facility has made me feel better with that decision. It is a very nice place and her room is nice and spacious. The staff there are so good to her and is easy to work with. She loves the food and the company of staff members. They give her a lot of individual attention and she is very happy there. Thank you!
tk review
I am a friend or relative of a current/past resident
Thanks for taking care of my Grandma! It is comforting to know she's receiving excellent care there.
toridowdle
I am a friend or relative of a current/past resident
We are so grateful for Southgate Senior living. They have taken great care of our Grandma. We are so relieved to know that her days are spent with people who really do care for her and love her. Nothing brings our family more peace than knowing she is in good hands!
CindyLovesHerGrandma
I am a friend or relative of a current/past resident
Due to Grandma's deteriorating memory it was no longer safe for her to be at home due to wandering during the night, trying to cook meals in the middle of the night and not recognizing the harm that could befall her or others in the house given her absent minded approaches. We are so grateful for the memory care she is receiving. She is so happy where she is, and I am so pleased with her care. I was concerned at first when I heard that Grandma needed to go to a care center because I have never been in a care center that I felt was clean, homey, or the guests well cared for. That opinion was blown away when I saw Grandma's room and learned of all the comfort, attention, love and care she was receiving daily. We are so grateful for memory care. Thank you!!
Provider Response
Thank you so much for your kind words. We love our residents and want them to feel like they are at home. We strive to make them happy and give them the quality of life that they deserve.
Kurt
I am a friend or relative of a current/past resident
My parents are at Southgate Senior Living. They enjoy it down there, and it's going really well so far. They've got a cafeteria, a beauty salon, an activity room with activities including a choir that my father sings in, an in-house nurse, and a physical therapy room. The food is good, and they have several items that they could get throughout the day at any time. They have full breakfast, lunch and dinner with different menus each day. The staff has been very good.
Provider Response
We are so happy that your parents are here. Our residents are happy and enjoy all of the amenities that we can offer. Southgate Senior Living offers three meals and snacks a day, Complimentary laundry facilities, Beauty salon and Barber shop, Gym and exercise programs, wonderful walking paths and a full calendar of fun and engaging social, educational, spiritual and recreational activities just to mention a few.
Ninx
I toured the facility and it was very nice. The rooms are very large and the activities they offer are so great for my mom. All of the residents seem so happy and they just love the staff.
Darlene
It is really nice and it's off of a really pretty golf course. The staff is very friendly and upbeat. They have an exercise room, a nice dining area, a hairstylist, and a place for movies. They have nice-sized rooms. It was a very nice location.
Gary
I was favorably impressed with the rooms, they were of adequate size, and the environment was very nice. They have a pleasant outside, I was very impressed with the staff member I spoke to, she was very knowledgeable in memory care issues, and she was very informative. They have a very good interaction with the residents, and they were quite engaged.
Anonymous113425350
I visited and I was very impressed with the staff member, Maria. She took time to help me understand dementia as a disease. I was very impressed with the interaction among patients. I appreciated the learning centers that were set up for the memory care residents. It was simple, but pleasant, and there was an open feeling to the whole place even though it was a secure area. It had lots of windows looking out onto a beautiful area. I liked the personal attention. The staff spent a lot of time with me.
James115341550
I visited, The staff was very helpful. The woman was very thorough in asking all the questions about the status of my mother and what phase she is at. We're getting a lot of good suggestions about how things might evolve once my mother gets out of rehab. The staff was very good. Also, she did plenty of follow-up calls to offer assistance. It is a large facility, so they had lots of different rooms to do different activities. The facility seemed very nice and well-run. It was probably a little larger than what I think my mom would enjoy, but it seemed like a very well-run place. The rooms were clean. The facility didn't smell of strange things. It looked like a good place for people.
Kathy106980750
It is a really nice place with lots of good activities. It might be a really good fit for us in a few years, but right now the living quarters were too small for me. They only have one bedroom. Even though you are supposed to spend most of your time outside, we need a two bedrooms; otherwise I wouldn't get any sleep at all, but maybe further down the road it would be different. They took us to lunch, and it was very nice. The food is good, and the lady that took us around was a very delightful person. It just wasn't a good fit for us at this point. It is for those who are either single or can still live in the same bedroom. It just didn't fit my situation because my husband has problems at night, and if we don't get a separate bedroom, I won't get any sleep at all. The overall atmosphere of the place is positive. The neat thing about it is all of the nursing staff and the administrative staff takes turns serving in the luncheon. They get acquainted with the patients on a social basis and not just as a business. I thought that was really neat and a very positive thing.
Gloria40
I was really impressed with its staff. They serve three meals a day, and the food is very healthy and very tasty. They have things going on all the time like church activities which my parents participate in. They take out the trash and clean the bathrooms every day. The whole facility is always clean. I am very pleased with it, and we have recommended it to a friend.
Caring87803650
My husband's aunt is already taken care of. She's been there for 6 months. It has more of a homey apartment versus a hospital look. She's getting excellent care. They do a lot of activities. They have bingo. They take them out for rides. They have people coming in and play the piano. They sew and knit. The staff is caring. The room was very clean, very roomy and very scenic. They're on a golf course. I have eaten there a couple of times. Very good, very balanced meals, very nutritional. Their dining room is excellent. It's very high end with high back chairs. It's not clinical at all. She lived in a 2-room, a bedroom, a living room, and a kitchen. It was wonderful. Then she went into a studio. Because she's going down pretty quickly, she's in memory care. They would lock her out, because other residents go into her room and she gets mad. She just got in there last week, so we're trying to figure it out because it's a whole different section where you have to press a button to get in. They're locked behind closed doors now. She shares a room, and I do not like how it looks. When I've gone in there, the beds were not made and there's stuff all over the room. I have a little concern about the messiness of her room in the memory care area.
Caring74311950
I was able to visit for an hour and the staff was very nice. The whole setup was a very nice, but it was just out of our price range. Their living quarters were very nice, clean, and sufficient. When I was there I really didn't see anything going on and I think it would be nice if they have more activities going. If they have the money, I would absolutely recommend this facility.
Caring68495750
It was good. They have all kinds of activities. They go shopping. They have a variety of places that people go to.
Clint1
I was impressed with how it was. The place is very comforting. Maria, the representative that gave us the tour, walked me through the facility. Then I took my aunt over. They were very kind. We happen to be there a little before 5 o'clock which was around dinner time. She offered my aunt dinner, and she sat down and socialized with all the other residents there. We also went into the rooms that were furnished for showing for people like us who are there for the tour. They decorate for all the occasions like Christmas and Valentine's to make the residents feel at home and see something new or a change of scenery.
Ririe
I am a current client of this provider
Young, well prepared staff are careful, cheerful, and kind, Checking on us daily, keeping us active, provide special assistance with meds, moving clients with wheelchairs as needed, helping with insurance claims, provides well balanced meals, entertainment, support religious services, special care for those with memory loss, provides local transportation, and more. Facility is very comfortable.
Services and Amenities of Southgate Senior Living in Saint George, Utah
Room and housing options
Companion Suites: We do not offer companion suites
General
Pets Allowed: Small pets allowed
About Southgate Senior Living in Saint George, Utah
Our caring staff can provide assistance with everyday tasks or more specialized assistance for those with dementia. Care services and amenities include:
Transportation services
Both private and common areas are designed to accommodate mobility devices
Meals and snacks are planned by a registered dietician
Pet friendly living as well as assistance with caring for your pet
Fitness center with individualized exercise classes
Assistance with grooming, medication and chronic disease monitoring
Behavior monitoring (memory care)
Specialized dining services (memory care)
Structured daily routine (memory care)
Wander prevention programs (memory care)
We provide opportunities for residents to either relax or engage in social activities. For those residents wishing quiet, we offer the opportunity to read a book in the library, work on craft projects in the activity room or watch the birds in the courtyard. For social activities, we offer live music, ice cream socials, and movies in our private theater.
Frequently Asked Questions
Help seniors by writing a review

If you have firsthand experience with a community or home care agency, share your review to help others searching for senior living and care.
Request Pricing Information
By clicking "Get Costs", I am providing express written consent to receive calls including automated/pre-recorded calls and automated texts for which I may incur a cost, as well as emails from Caring and its partners. I understand I am not obligated to provide this consent to utilize Caring's service(s). I acknowledge I was able to review the Agreement to be Contacted, Terms of Use, and Privacy Policy. This site is protected by reCAPTCHA and the Google Privacy Policy and Terms of Service apply.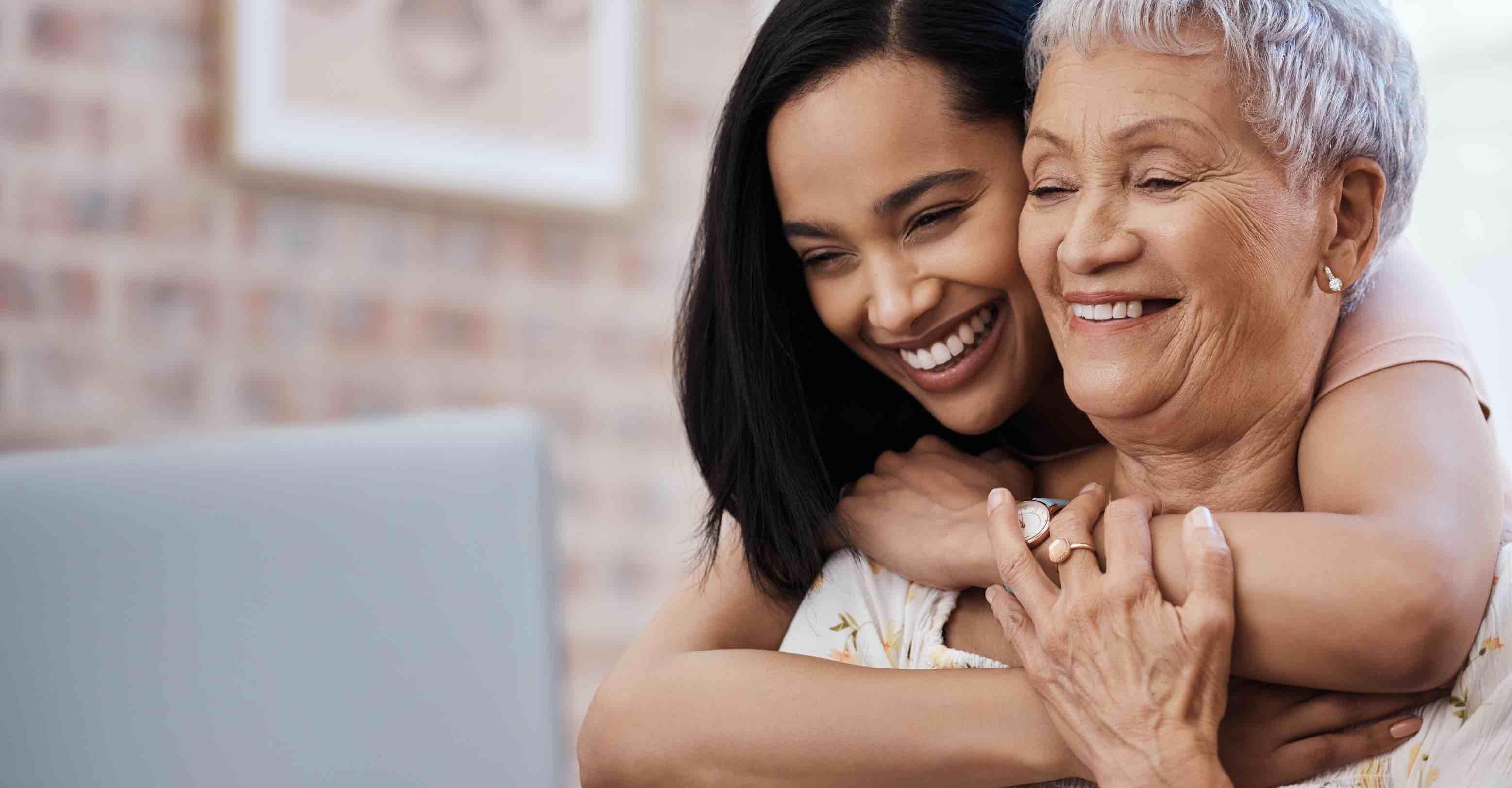 Compare costs, photos & reviews of senior living and care options near you.
Questions?
Call to speak to one of Caring's Family Advisors, or submit a request for more information here.
Costs for Southgate Senior Living in Saint George, Utah
Assisted Living
This level of care provides support for those who need help with personal care needs such as cleaning, bathing, and dressing. Residents selecting this level of care are treated to many amenities in a home-like atmosphere, while getting support in their daily lives.
Memory Care
Memory Care is specifically designed to meet the needs of those with Alzheimer's or other forms of dementia. Specially trained staff members assist with activities of daily living (such as bathing and dressing) and provide therapies to slow further loss of cognitive abilities.
Didn't find what you were looking for?
Caring's Family Advisors can help answer your questions, schedule tours, and more.
Senior Living Communities near Washington County, UT
Other Senior Care in Saint George, UT
More Senior Care near Saint George, UT