Vista Ridge Nursing & Rehabilitation Center
Offers Nursing Homes
700 E VISTA RIDGE MALL DR, Lewisville, TX 75067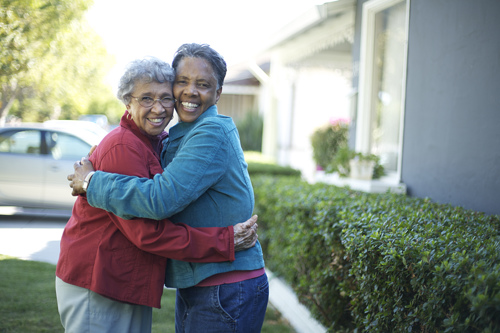 ---
Reviews of Vista Ridge Nursing & Rehabilitation Center
Nursing Home Reviews for Vista Ridge Nursing & Rehabilitation Center
November 03, 2021
I visited this facility
Great Facility! rooms are always clean, the facility offers all the basic amenities to have a good stay
January 31, 2021
I am a friend or relative of a current/past resident
Do NOT allow your loved one to stay here! Physical therapists are the only good thing. Room filthy, food inedible, no call bell for over 2 days for cardiac patient, little to no care outside of PT, makes discharge and transition to home care as difficult as possible.
July 20, 2020
I visited this facility
Welcoming staff and they are doing great job working to keep the COVID free. I would greatly recommend your loved one to admit
June 03, 2020
I am a friend or relative of a current/past resident
Rooms are dirty - cleaning is terrible Only a few caring staff Food is terrible Staff is slow to respond Communication is lacking Staff lies Staff steals Terrible experience with both parents. Had to fight with staff constantly to get them to do the right thing. Had to watch them like a hawk. Do not recommend.
December 24, 2019
I am a friend or relative of a current/past resident
You have to beg them to check in on the patients. They won't change adult diapers until they are overflowing with feces. I had to scream for help to get my father back onto the bed and EVERY SINGLE MEMBER OF THE STAFF WAS EITHER SLEEPING OR ON THEIR PHONES!! They do not care. They admit to just "hanging out" once everyone goes to bed. They roll their eyes when they have to do their job. Do NOT send your loved ones here. I beg of you!!
November 06, 2019
I am a friend or relative of a current/past resident
A family member was recently in the facility. Her experience was excellent, great service, food, rehab, living quarters. Staffing was excellent, they were polite, answered all questions and were extremely courteous.
July 25, 2019
I am/was a resident of this facility
Much better than expected. Nursing staff is great. Steve and Yummy, nurses, are very attentive to our needs. Cleaning staff could improve but would give them a "C". Rehab team does a great job of getting us ready for the outside world and Jennifer with social services helps take care of your needs when you go home. All in all happy with my care.
June 22, 2019
I am a friend or relative of a current/past resident
My father spent over a month at this facility and I'm so pleased to share the great support we has a family received from the entire staff: Social Worker, Business Office, Therapist, Staff etc... a special thank you to Yomi, David, EJ, Stephen and the entire nursing staff who took such great care of my father. It's not easy choosing someone to care for your family, but we are so glad we chose Vista Ridge. We've built some long-lasting relationships and they truly care about their patients. My father is doing so well, due to the care he received here. Thank you from the bottom of our hearts!
April 16, 2019
I am/was a resident of this facility
I was there for 14 days. My room was plesant and clean. The staff during the week was very attentive and plesant, even went out of their way to aid me in all ways. Therapy was educational. I would have given a 4 star rating, except for the food, deplorable is a good word for it. Fried Chicken you couldn't stick a fork in. Broccoli always yellow. Dinner rolls was a slice of bread, My last night it was chicken fingers, cold and hard, one of the staff went into the kitchen and made me a grill cheese sandwich, Weekends they are fo short staffed, pills are late, meals are late, just not enough staff. To sum up the people are really great, help, attentive, the food is really terrible.
April 13, 2019
I am a friend or relative of a current/past resident
I am pleased with this nursing home, my mother seems pretty content here compared to other places she's stayed. Most of the staff are pleasant to work with concerning my mother's health plan. Love the fact that it's a non smoking home. the rooms are kept clean and each resident has their own dressers. I appreciate that the staff allows you to hang your own curtains as long as you follow simple safey guidelines. (Thanks to Jose' for hanging my mother's valance.) Vincent for helping my mom with her therapy. David and AJ for being informative as far as medications and Victoria for showing concern for my mom's cleanliness, cleaning her although it can be trying due to my mothers' opposition. And all of the front staff Liz, 'D', the rest are kind, and the rest. And I really appreatiate Monica for allowing my Sisters come every week for Bible Study which is encouraging for me and my mom. The lady at the front desk is very pleasant always smiling when you check in and out. The food must be okay since my mom seem to be cleaning her plate most of the time and going for snacks. Unless it's the remeron medication affects. But overall the place is nice and clean compared to other nursing homes I've visited.
April 08, 2019
I am a friend or relative of a current/past resident
They are always understaffed. Most employees are cold, rude, and unmotivated, with zero sense of urgency. They have lights outside of the rooms to call for help, but it would take over 30 minutes, on a good day for someone to saunter down the hallway. My dad was always in dirty diapers, and staff felt bothered and inconvenienced to help him. I had to buy our own Kleenex boxes, clean and fill my dad's water cups, and watch over him to make sure he was changed daily, teeth brushed, ect...he was battling Parkinson's and did not have a voice to ask for help or physical ability to help himself. He was at the mercy of the staff. We visited him daily and witnessed a LOT at this home. Run the other way...
December 27, 2017
I am a friend or relative of a current/past resident
This place has gone way down hill. Not enough staff and the staff they do have is very incompetent and does not care about the patients at all. The food is horrible to say the least. Not healthy environment for older people. Never, never, never get clean laundry. The towels and wash cloths are stained and not fit to even clean the floors with. Dirty rooms and bathrooms. The housekeeping is horrific!! I don't know what is going to happen to this place; I think the staff all need to be gone and new staff hired!
June 02, 2017
I am a friend or relative of a current/past resident
My dad is in this nursing home and they don't even do rehab like they they say they do. I would not recommend this nursing home to anybody all they're looking for is money out of the state and you. Staff is very rude. And every time I walk through the hallways it smells like urine very dirty place. They will also serve broken glasses to their residence.
November 30, 2015
I am a friend or relative of a resident
I know a family member that lives at Vista Ridge, and she does get excellent care. The staff is very helpful and very good. This is where my father might end up being if he does need long-term care. However, the rooms aren't as nice as where he is now.
July 20, 2015
I am/was a resident of this facility
I was at Vista Ridge for rehab. It was awful. I got there mid-afternoon after I was discharged from the hospital, and nobody talked to me for about three hours. During the night, I started bleeding huge amounts of blood, and I could not get the nurse to come down. It was terrible. I would never go back there again. It was very old-fashioned. I would say it looked like it was from the early 80's.
November 07, 2014
I am a friend or relative of resident
The best thing about Vista Ridge Nursing & Rehabilitation is the friendliness of the workers. They are very caring and compassionate . The facility is clean and there is always something going on for the residents. I appreciate the way that the families are included in dinners and activities.
November 07, 2014
I am a friend or relative of resident
Close to home. Caring staff, clean most of the time. Need more help in the laundry room. Fun activities. I like Vista Ridge because they are always placing the resident first. Love the trips to the movies. Love bible study each Monday afternoon.
July 22, 2014
I am a friend or relative of resident
I'm sure our concerns mirrored those of most when, in January of 2013, my Mom became a resident of Vista Ridge...quality of care, cleanliness, food, attitude toward residents, activity and all the rest. What we've seen in this year and a half is that Mom is safe, well cared for, engaged in her daily living, and happy. She volunteered just yesterday that she has not yet met a Caregiver at Vista Ridge whom she doesn't like. I can echo that sentiment as a daughter who visits almost daily. Medical care is attentive and competent, as is the therapy given. Staff from the front offices, through all the medical/aide staff on through to housekeeping and the kitchen are caring and friendly, competent and courteous. I believe this type of attitude contributes to the happiness of residents. Vista Ridge also has an active and caring Activity Director whose loving and cheerful ways go far beyond just the activities themselves to making a happy environment. Not to seem a total Pollyanna, my Mom's mind is not always great, and when her dementia is "flowing," she's not any happier at Vista Ridge than she is even to be alive at this advanced age. Even during these times, though, she is supported by the staff at Vista Ridge, as am I. These are the hard times, and I more than appreciate the support. Also, what concerns we've had over these months, small though they've been, have been promptly and efficiently handled. Finally, I'm so very glad that Vista Ridge was suggested to us by one set of friends who had rehabbed there and another whose mother lived there for a time. I can't imagine having Mom anywhere else.
March 18, 2011
Not responsive to needs, neglectful
Four days after knee replacement surgery, my mother was walking >100 feet, was in good spirits and health. She only needed to be somewhere where she could get physical therapy daily and have someone help her with restroom needs, meals, getting her medications, and wound care. Within four days at Vista Ridge, her feet were swollen due to being left for hours in her wheel chair after physical therapy, she is weak because they can't get her diet or medications right (she has a swallowing disorder and needs her food cut small and well lubricated, with absolutely no bread. She also needs low fat because she has a tendency to pancreatitus. Every single meal has included bread, and most of them have included a gelatenous, fatty country gravy over everything. I tasted the food, and it's horrendously salty to the point were I would not have been able to eat it and I normally salt my food. We complain, they smile and say they'll fix it, but next meal, same problems. One medical technician actually threw the medication instructions at my mother because she dared ask whether her medications were correct because her blood pressure had gotten too low and she was dizzy... There are some absolutely lovely people working at Vista Ridge, but they also have quite a few very lazy, verbally abusive people who would be more appropriate for flipping burgers than for being trusted with the welfare of our loved ones.
See all Nursing Home reviews (19)
See fewer reviews
Get Costs
---
Services and Amenities of Vista Ridge Nursing & Rehabilitation Center
Features
Garden And Patio
Resident Parking
Spa
Medicare
Health:
Overall:
Quality:
Staff:
Medicare Provider Number: 676036
Ownership Type:

For Profit Partnership

Date Certified:

10/01/2020
Get Costs
---
About Vista Ridge Nursing & Rehabilitation Center
Vista Ridge Nursing & Rehabilitation Center is a senior living provider in Lewisville, Texas that offers residents Nursing Homes. Contact Vista Ridge Nursing & Rehabilitation Center for more details on services and rates.
Get Costs
---
Map of Vista Ridge Nursing & Rehabilitation Center
---
Senior Living Communities near Denton County, TX
Senior Living Communities near Lewisville, TX
Other Senior Care in Lewisville, TX