Concordia Nursing and Rehabilitation – Northhaven
Offers Nursing Homes
3300 North Broadway, Knoxville, TN 37917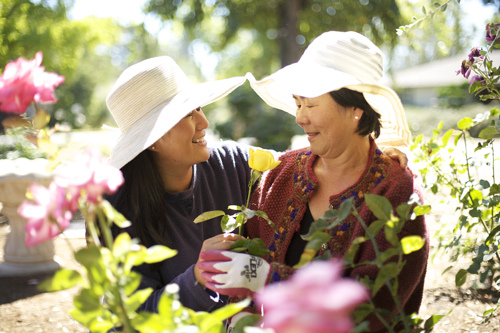 Reviews of Concordia Nursing and Rehabilitation – Northhaven
Nursing Home Reviews for Concordia Nursing and Rehabilitation – Northhaven
May 11, 2018
I am/was a resident of this facility
You will be very happy here. The staff is very nice and will treat you good.
February 25, 2018
I am a friend or relative of a current/past resident
Definitely would not recommend this facility to anyone. More than half of the nurses and CNAs have absolutely no people skills, they'll hang up on you if you call, and they talk down to their patients. It is nasty and does not seem to ever be clean. I have had to ask on several occasions for someone to clean up the urine that has been spilled on the floor! As you walk in, you will notice unhappy patients sitting in chairs with no interaction and desperately needing to be changed. Bathing their patients seems to be an issue as well. They also have an issue waking their patients up because they are too lazy to feed them. I have cried because my heart goes out to one elderly patient in particular that I do not personally know but he shares a room with my loved one. He is in his 80s and they do not show him any respect whatsoever! A staff member was informed the elderly man had pooped and they covered him with a blanket, saying they would be back to change him, they had something else to take care of at that moment. Hours later and they still had not changed the poor man. This place should be shut down immediately. I do want to brag on a nurse named Brian. He has a caring heart and respect for the patients. He speaks up for them and is wonderful.
April 20, 2017
I am a friend or relative of a current/past resident
I dont not know where to start.. I would NOT even put my dog in there... My step mother was taken there from the hospital to there about a mon or so ago. I got a call on monday asking me what hospital they should take her to as she was in need of the ER. Forget ER she is now in the hospital in BAD shape. We have pulled her form there and finding a new place for her. I am not able to be down there do to I live out of state so I put my faith that they would take care of her and they FAILED!!! From my Uncle being asked when he went to see her if he was a health inspecter (note he was asked this more then once even when he was visiting my mom) to how bad she is now This is no place for anyone to stay.
Provider Response
Thank you for sharing your experiences with us. Please know we take your concerns very seriously. I've passed along your review to our facility administration for follow up and I would like the opportunity to discuss your concerns directly. Our goal is to respond to you within 48 hours. For your privacy and in order to address your concern in a timely manner, please send your contact information to experience@kindred.com Providing your contact information will help expedite our communication. As an alternative, you may call our anonymous compliance hotline at 1-800-359-7412 to report your concerns. Thank you, Joy S, Manager, Kindred Healthcare
November 20, 2015
I am a friend or relative of resident
My mother was put here for rehab to help her regain strength to walk. It smelled so bad it was horrible. They assured me that it would not smell this bad all the time My mother was in for two weeks then we took her out because they wouldn't get her up to use the potty. She stayed wet more then dry. They didn't turn her and when she came out she had two bed sores on her backside that she DID NOT have when she went in. Most of the help seemed high and were constantly giving her the wrong food tray. I would never recommend this place to anyone...
January 06, 2015
I visited this facility
This place smelled disgusting! The staff did not look as if they keep up with their own hygiene much less the patients. They didn't even give my mother a blanket and pillow on her arrival. The rooms are far too small and not enough rooms for any personal belongings to be brought in. The rooms are outdated as well as the beds. The staff was rude, yelling down the halls at each other. The only nice staff member that I met was Sandy, who was more than helpful in helping me sign my mother out of this god forsaken place immediately. I have NO idea how this place passed inspections by the state. I can't believe that this facility is still in business. God Bless any person who has to be here or have their family stay here. I'm glad I was able to find a family member at last minute to watch my mother at home. I would have never forgiven myself if I had left my mother here. Also, another thing to mention is that one of the nurses violated HIPPA by advising our family that the reason it stinks is because there is a patient down the hall with a colostomy bag and it leaks. WHAT?!? WHY DOES NO ONE FIX THIS AND WHO ARE YOU TO BE SHARING THIS KNOWLEDGE WITH ANYONE EXCEPT THAT PATIENT?!? Disgusting facility and people. DO NOT PUT YOUR LOVED ONES IN HERE!!!!
October 17, 2014
I visited this facility
Northhaven is very nice. The staff was very helpful and friendly. The room and dining room were very clean, and the environment was comfortable.
May 18, 2012
I am a friend or relative of a resident
I was upset that my grandmother had to go to a nursing home but we could no longer care for her by ourselves. The facility kept her clean at all times, she enjoyed the food, the staff seemed to really like the patients there and for the most part the patients seemed happy. They had a lot of activities for the patients and the facility never smelled like urine. I did not notice my grandmother or anyone else who seemed to be overmedicated and they welcomed our visits at any time. I was surprised at how much information the staff knew about the patients and paid a lot of attention to personal likes and dislikes. They put up boards with cards and pictures for the patients and encouraged families to help decorate. We had no problems with anything disappearing from my grandmother such as clothing or food items while she was there. The tiny garden outside was beautiful and they even allowed my grandmother and my aunt to plant some flowers for her to enjoy. My grandmother was a smoker and no matter how busy the staff was they seemed to be able to find time to take her outside at least once a shift.
See all Nursing Home reviews (7)
See fewer reviews
---
About Concordia Nursing and Rehabilitation – Northhaven
We provide specialized short-term rehabilitation, bridging the gap between hospital and home, as well as long-term care in a safe, compassionate environment that fosters independence and dignity.
---
Map of Concordia Nursing and Rehabilitation – Northhaven
---