Photos of Schenley Gardens
Request Pricing
By clicking "Get Costs", I am providing express written consent to receive calls including automated/pre-recorded calls and automated texts for which I may incur a cost, as well as emails from Caring and its partners. I understand I am not obligated to provide this consent to utilize Caring's service(s). I acknowledge I was able to review the Agreement to be Contacted, Terms of Use, and Privacy Policy. This site is protected by reCAPTCHA and the Google Privacy Policy and Terms of Service apply.
Reviews of Schenley Gardens in Pittsburgh, Pennsylvania
Tracey
Schenley Gardens was a really nice place. The staff was really attentive with all my concerns. They were great. The apartments were really cute. They go to church, and they take them out to shopping. I toured both memory care and independent living. The memory care is very clean.
Joni
Schenley Gardens was clean, they have a lot of activities, and the staff was really kind and friendly. The other good thing about it is that they have other levels of care in one community. They take people shopping, to church, they walk them down to an area with cafes, and they also go to sporting events. It's just too expensive for me. I sat down with two people who gave me the tour and they were very informative.
MG4321
I am a friend or relative of a current/past resident
Terrible care. Untrained, inconsistent staff, dirty environment and unclean residents, Lack of attention to individual needs. Ongoing theft from residents. Unresponsive local and home office management. Do not place anyone you care about here.
Provider Response
We appreciate you bringing these concerns to our attention. We're sorry to learn about what happened, but rest assured, this is not how we strive to operate. We understand your frustration and would like the opportunity to turn this experience around for you. If you're willing, please contact us directly for help--we hope to hear from you soon.
victor5979
A friend of a family member! I came to Visit the community and check on my friend. The aides and nursing department was so helpful with questions and concerns. They have a heart of gold, very responsive,respectful and customer service I received from Mrs.Lee and her staff was amazing. Will recommend the facility to families in need!
Del600640
I am a friend or relative of a current/past resident
Schenly Gardens is very nice. Their food is very good. There was a fire drill, and they were very efficient. My husband moved in last week, and so far, it looks good, and the location is excellent. It is a very nice place to live in. The staff seems to be very friendly and very nice. They have an exercise class at 10:00 every day and activities like book club, poetry club, and a large TV and computer for use. They also have group outings to places of interest.
Provider Response
It's so wonderful to see you had such a positive experience with us! We do our very best to provide top-notch service, so it's great to see we're living up to this goal. Sincerely, Team Schenley Gardens Senior Living.
Gayle Mallinger Ursetta
I am a friend or relative of a current/past resident
My 94 yr old mother is beginning her 3rd year at Schenley Gardens – and considers it home. The facility is among the nicest I visited with remodeled rooms and restaurant style dining with great food and great staff. And, the doctor appointments are so much easier with the Schenley vans. However, my main interest was the care which is provided by 3 shifts of the wonderful nurses, med techs, and aids headed by Alesia Slamant – professional and responsive. The administration, both local and corporate, have been equally helpful. All who care for my mother are pleasant and respectful. This was an excellent choice! Thank you, Schenley Gardens, for creating a nice home for my mother.
Cathy464068
Schenley Gardens is nice and clean. The employees are very pleasant, and she seemed to be very pleased. The food is good; she likes it. They are good about getting out of her apartment. They got a scrabble contest, happy hour, and a beauty salon. They played bingo, and they have a popcorn day. She is happy with the staff as they seemed to be attentive. If she doesn't go down for meals, they will come up and bring her a meal.
Provider Response
Dear Cathy, Thank you so much for taking the time to provide us with this great review! We're extremely happy to see you received such exemplary service from us and we promise to continue this level of service in the future! Sincerely, Team Schenley Gardens Senior Living
maddie1234
My dad and I took a tour and to say we were pleasantly surprised is an understatement. First of all Chris and Tracy are one of a kind they made my dad instantly feel like family and they are so genuine and were great listeners in this difficult time, (mom just passed away last month). Everyone was friendly and you could tell they really enjoyed spending time with the residents. I kept telling everyone I saw I would live here myself.
Maggie32
Schenley Gardens is on a city road, self-contained, and, from the outside, you would never know that it has anything going on. The way to main floor was very nice. The room was very nice, clean, large enough, and would have served my parents' purpose. Every floor had an activity area. The main dining room was very nice, and they were pretty accommodating to the folks' schedules and tastes. If they don't like what's on the menu, they can order ala-carte or off a kosher menu. They have church and synagogue services.
Spiros
The rooms at Schenley Gardens were newly renovated. The food was excellent.
Fcbbrev
I'm grateful to all of the staff at Schenley Gardens for the help they have generously provided my beloved stepmother as well as me during this sad & difficult transition. They have gone "above & beyond" in their responsiveness to our needs as a family. I KNOW she is safe, medically cared for & personally appreciated. Thank you.
Provider Response
Thank you very much for your feedback, we value how our families feel after choosing Schenley Gardens for their loved ones. We always strive to make sure every resident and their family members feel confident in the care that is being provided. Please do not hesitate to contact Greg, Executive Director, with any continued feedback at 412-621-4200
Lynny957
I am a friend or relative of resident
It used to be a Beautiful Place.. The workers, Nurses and Aides care more than the management. The manager on the 5th floor is always missing. It concerns me what goes on when I can't be with my parent.
Provider Response
Thank you very much for your feedback. We are always striving to provide the best in care for our residents. I agree that our nurses, aids and other staff members are very caring and loving. I am disappointed to learn that you feel that way of the management team. We are in fact a very involved team of managers and are here for the residents on a daily basis. We strive every day to better the lives of the seniors in our community through their individualized plans of care. Please do not hesitate to contact Greg, Executive Director, with your concerns at 412-621-4200 and we would be more than happy to discuss this further.
Caring107928450
I am a friend or relative of a resident
My dad is doing well at Schenley Gardens so far. There are people to talk to, and he enjoys being there. It was a surprise when it was hard to get him to go. It's in a high-rise; the rooms are good-sized. All the residents have their own rooms and their own bathroom. He's in memory care, so he can't leave the floor. They usually have music and memory activities for the residents. He goes on all the outings, and he likes the food.
Pittsburgher
I am a friend or relative of resident
.I have family as residents. This review relates to a specific person not the facility. Rosemarie the Activity Director is FANTACTIC. Other have not been as responsive but she has distinguished herself as my "go to person". Some of my question may not relate to her job function but Rosemarie always provides the correct answer and in a timely manner. She is a superstar
pstolley
I am a friend or relative of resident
My late grandmother spent more than 5 years living at Schenley Gardens before she passed away this spring and was very happy there. The staff was caring and conscientious, and the facilities were always kept clean and well taken care of. With none her family living locally, communication with the family was extremely important and the Schenley Gardens staff excelled in this regard. We knew that if there was a problem we'd hear about it quickly, and we knew the staff would stay on top of it until it was resolved. Our family is grateful to everyone involved with this wonderful organization!
Mark100450050
Schenley Gardens was nice. It is a nice building with nice interior. I didn't get the chance to meet the people that were in it. But it seems that the customers were taken care of well. They have a dining area on each floor. They have wooden chairs and tables. It also had linen, and it looked really nice. The apartments that I saw were like efficiency apartments. They did have a mini kitchen. It was basically a mini kitchen within a one-room apartment. I wasn't able to try the food. But as far as activity is concerned, they have bingo and their daily outings.
Provider Response
Thank you very much for your feedback. We were disappointed to learn that you were unable to meet some of the great residents and staff member during your visit. Also we do have numerous apartment styles that may fit you or your loved one from studios to one and two bedroom apartments. I would love to invite you back to sample our wonderful menu at your convenience on Schenley Gardens. We strive every day to better the lives of the seniors in our community through their individualized plans of care. Our long tenured and educated staff does work very hard as they care for the residents at Schenley Gardens. Please do not hesitate to contact Greg, our Executive Director, with your concerns at 412-621-4200 and we would be more than happy to discuss this further. Thank you
Maria36
Schenley Gardens Senior Living was nice. The rooms were average, and the bathrooms were constructed to accommodate seniors that have walkers. The dining room and the view from the window were very nice. The food was very good. The staff was informative. Some residents were very active, talkative, and moving around, and some looked bored, sitting there, and not doing anything.
Lizbeth67
I am a friend or relative of resident
My mother has lived here for 3 years now and they take very good care of her, in my opinion. She can be a handful at times and the entire staff goes out of their way to help her. I know they had turn over a while back, during the new management take over, but it seems to have stablized and mom couldn't be happier! The activities they have for her are fantastic, I don't have to worry about taking her to appointments because they have a brand new shuttle. She loves the day trips to the casinos and shopping. Can't say enough good things about this place. Sure issues arrise from time to time, but it's how things are handled that really matter and I feel like management is always there for mom.
ilovelucy
I am a friend or relative of resident
This place is okay (except for the cost) if your loved one does not need assistance with anything except for meds and meals. The staff is very rude, slow, untrained and unsupervised. The language of the aide staff is downright awful and they're always sitting around the hallways and using their cell phones. I have heard my relative's neighbors complain of having to wait a long time to be assisted with the restroom, therefore soiling themselves. I have also heard issues of falls and skin rashes due to this failure of assisting incontinent residents. Please consider the condition of your loved one before placing them here. The nursing staff is run ragged and spread too thin for the severity of some residents' conditions. The untrained, unsupervised aide staff dangerously transfers patients in wheelchairs causing foot injuries at times and wounding. If it wasn't for my brother and I being there for my relative on a daily basis to make sure her needs are being met, I would definitely place her somewhere else.
steelerfan
I am a friend or relative of a resident
My mother was diagnosed with stage IV lymphoma and, since her children live out of town, needed a place to care for her. Time was of the essence, and Schenley Gardens was able to accommodate her immediately with a nice, cozy, clean studio with kitchenette at a very reasonable price. 24-hour nursing staff administered her medication. 3 meals a day in her room or the dining area. The staff was friendly and caring, ready to help her with anything she might need. She was taken to and from her doctor's appointments by the resident van. Aside from her illness, my mother is a very independent, able-bodied person, and she was allowed to come and go from the facility as she pleased--no questions asked. She had cable, phone, and laundry service if desired. My mother has since had a full recovery and has returned home to her apartment. She would not have been able to do this without Schenley Gardens. Thank you.
Chad Cameron, Resident Services
We (Beacon Communities/Moorhead Towers) have developed a great partnership with Schenley Gardens for our Healthy Meals Program. Schenley Gardens provide our residents breakfast & Lunch 4 days a week. Our residents love the meals and look forward to the meals on a regular basis. The dietary director (Nancy) and her staff have been awesome. We just wanted to say thank you and we appreciate the partnership that we have. Schenley Gardens is AWESOME!
polopolopgh
I am/was a resident of this facility
I am enjoying my stay here...a bit younger than the average but I am here for a rehabilitation stint. I recently had some significant surgery so this is a great option so far. Rehab facilities on site, including a weight room and a pool. Also it is very convenient to my doctor's office and the local hospitals. My car is in their indoor garage but I have been using the shuttle service since it is often difficult to find parking in oakland/shadyside. I hope to be out of here soon, but in the meantime I am enjoying cable, internet, and some peace and quiet.
jonathan43571
I thought this was a nice facility, but not great, just adequate. The location was very convenient - this facility is in oakland and is close to downtown and the surrounding pittsburgh area. There is free indoor garage parking, so that is also a plus. The room sizes are adequate for the price, and the facility seemed clean. There is an activity director on staff, as well as day trips for residents. However, there were more activities available at other locations I visited; this place seemed limited. Also, a few of the hallways smelled of urine, and the staff seemed to be a bit overextended. Overall I would choose a different facility.
PensFan
I am a friend or relative of resident
I have been visiting a friend here for six months and have been quite pleased with the facilities. The residents seem generally happy and busy with activities and excursions. My friend is always busy when I arrive and has never asked me to "get them out of here" which seems to happen at many of the other places I have visited.
OaklandMD
I am a friend or relative of resident
I visit my uncle often and the staff appears to be attentive and kind to the patients. The room is always well kept and clean. Parking is indoors and free and allows easy interior access so I can visit quickly during a lunch break. My uncle appreciates the day trips, shuttle service, and rehab equipment including a pretty nice pool. There is no perfect place when going to an assisted living facility but he seems happy and that is important to his family.
KayaC
The facility was just ok. Nothing bad, nothing good, but it seemed like they weren't a good place as my mother started requiring extra care, so we moved her out and into a more memory-care focused facility. At first everything was great. The rehab pool was fantastic for her and her hip which she had hurt a year ago then, but after a few years her memory started to slip. As she needed more and more assistance, it seemed like the "skilled care" is really where they fell down and couldn't provide. There didn't seem to be a lot of staff, and of those we spoke to, very few seemed well trained to deal with her increasing needs. Questions were pretty much deflected to unavailable managers who eventually got back to us a few days later. It was hard tracking down an actual nurse or memory care pro to talk about how things were going. Most of these ladies cared, but weren't equipped to help in my particular situation.If your relative is in good health, and just needs a little help with going to the store and getting meals, this is a decent facility. Physical issues, like injuries are also taken care of here (their rehab is a strong suit) and the hospital is close by, but I can't recommend them for memory care or anything beyond independent living.
Concerned consumer
I am a friend or relative of resident
Relative there seven years, early years very independent, once needs changed, terrible, from the top down. Large turn over, poorly managed, the more she needed, the worse the care. Beware of For Profit facilities. I have overseen care of relatives at other places..thisvwas the worst...theybshould be cited forvshort staffing, lack of cleaning, poor staff training..i could go on and on...
Daughter0809
I am a friend or relative of resident
Facility is great except that hallways often smelled of urine. Dining facility is very nice but food could definitely be better. Courtesy vans are an amazing convenience and most of the drivers are very kind. The nurses are professional and perhaps a bit overextended but kind and caring. The aids do not go out of their way for residents and some of them are downright nasty. They will lie to avoid having to do something and are often slow to respond to resident calls. Maintenance is slow which is very unfortunate considering the helplessness of the patients and price for the facility. The lower paid employees were often hostile. If you hire a private duty nurse it is a fine place. Do not think you can just leave a family member there and not be very involved in their care.
SporksMaur
Friend or relative of resident
Schenley Gardens is a fairly new multi story facility and is part of a complex with a hotel. The facility also has a garage for use by visitors. It has a good staff of aids, cleaners and nurses; most of whom care very much about the residents. Meals are adequate but could be more healthy. The rooms are comfortable and a good size for this type of facility. There is an activity director who develops a full day of activities for the residents. Schenley Gardens also has a very good rehabilitation facility with a small pool so it is very good for residents who need rehab. The location in Oakland is close to many doctors and hospitals.
Explore Nearby Care
Expand your provider search by geography and care type.
Services and Amenities of Schenley Gardens in Pittsburgh, Pennsylvania
Room and housing options
Companion Suites: We offer companion suites
Dining options
Dining Extra: Private dining room
About Schenley Gardens in Pittsburgh, Pennsylvania
Schenley Gardens is a Senior Living provider in Pittsburgh, Pennsylvania that offers residents Memory Care and Assisted Living services. Contact Schenley Gardens for more details on services and rates.
Help seniors by writing a review

If you have firsthand experience with a community or home care agency, share your review to help others searching for senior living and care.
Request Pricing Information
By clicking "Get Costs", I am providing express written consent to receive calls including automated/pre-recorded calls and automated texts for which I may incur a cost, as well as emails from Caring and its partners. I understand I am not obligated to provide this consent to utilize Caring's service(s). I acknowledge I was able to review the Agreement to be Contacted, Terms of Use, and Privacy Policy. This site is protected by reCAPTCHA and the Google Privacy Policy and Terms of Service apply.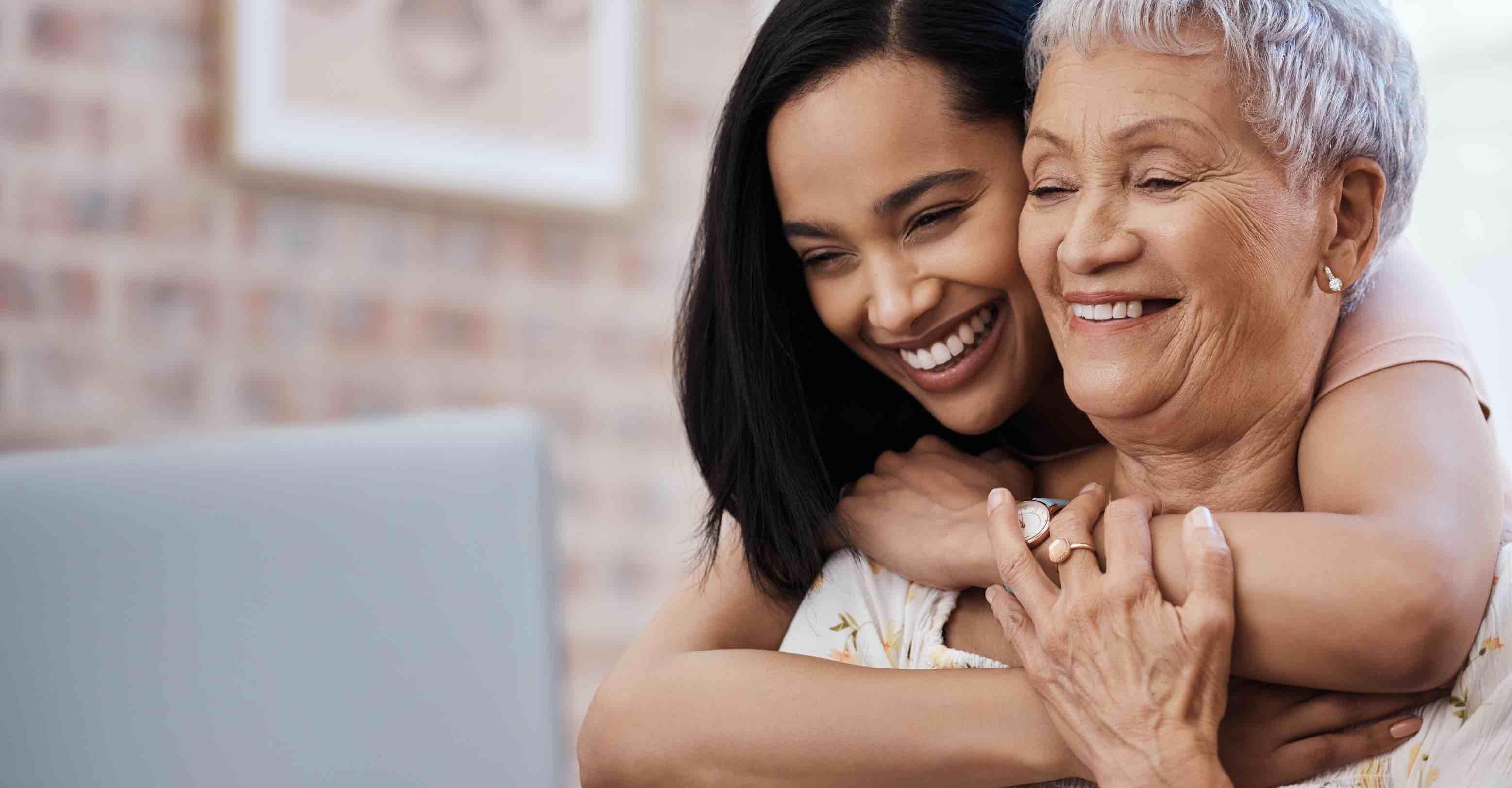 Compare costs, photos & reviews of senior living and care options near you.
Questions?
Call to speak to one of Caring's Family Advisors, or submit a request for more information here.
Costs for Schenley Gardens in Pittsburgh, Pennsylvania
Memory Care
Memory Care is specifically designed to meet the needs of those with Alzheimer's or other forms of dementia. Specially trained staff members assist with activities of daily living (such as bathing and dressing) and provide therapies to slow further loss of cognitive abilities.
Assisted Living
This level of care provides support for those who need help with personal care needs such as cleaning, bathing, and dressing. Residents selecting this level of care are treated to many amenities in a home-like atmosphere, while getting support in their daily lives.
Didn't find what you were looking for?
Caring's Family Advisors can help answer your questions, schedule tours, and more.