Colonial Park Care Center
Offers Nursing Homes
800 King Russ Road, Harrisburg, PA 17109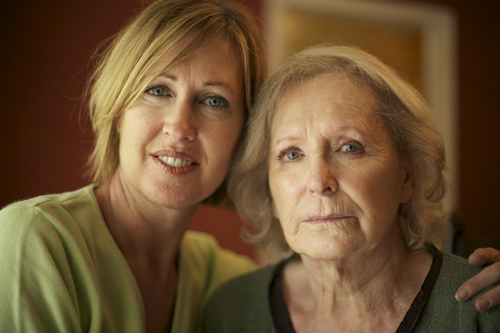 Reviews of Colonial Park Care Center
Nursing Home Reviews for Colonial Park Care Center
February 23, 2018
I am a friend or relative of a current/past resident
Very pleased with the care Anne received; she developed wonderful friendships which I WILL NEVER FORGET!!!
January 08, 2018
Other
This facility has some very dedicated people that work here. The employees are friendly and caring .
January 05, 2018
I visited this facility
Great facility! Staff is very knowledgeable and provides quality care.
November 14, 2017
I visited this facility
Unbelievable facility! The staff here is really great. We really enjoyed my visit.
May 04, 2017
I am/was a resident of this facility
It app we appears to me they have a major problem with call offs, Perhaps they need to over hire to cover the gaps.The staff that I did encounter receive 4 stars. Would have been 5 but a few members of the staff need to not gossip about former and current patients, and keep their political views to themselves. The only real complaint is the bedside commode are the most uncomfortable things ever made
January 26, 2017
I visited this facility
Do not go to this place for any reason. The administration is awful. The place is disgusting. The head manager man was extremely rude to us, and then proceeded to follow us to our car!
December 19, 2015
I am/was a resident of this facility
Colonial Park Care Center On King Russ Road is terrible. It is run by very unprofessional Administration and head nursing. They give false information that can be verified. They have bugs, the place is filthy. Therapy is good. But the place is ran so very unprofessional it is a disgrace. I would not recommend anyone to stay there. Check it out for yourself!
October 16, 2014
I visited this facility
Very unprofessional staff from top management down. People walk around and dont even bother to say hello to you. Management talk any kind of way to staff without regard of who is around. Have worked in big corporations before and i know from experience that respect is everything. i happened to see this lady talking arrogantly to a staff member and only to find out that she was the director of nursing. This put me off compeletely. i dont care who the person is or what they did, as a professional, this shouls have been done behind closed doors and not infrom of the entire world. If this embarrassment can happen to staff, then i hate to know what happens to residents who live there. Terrible!!
November 24, 2012
I am a friend or relative of a resident
This center is more NEGLECT than it is care. My mother had to put up with neglect from the very first day she was admitted. The previous woman died and they didn't even clean out her belongings until after my mother was admitted and I had to complain about it. The personnel let her fall twice the first week she was there, another time one of them took her to the bathroom and just left her there. When she tried to get up and go back to bed she fell again and hurt her hip. I lost track of how many more times she told me she fell because they did not look after her. They lost her hearing aid twice and she was without it for over 2 months until they found it the last time. They also even lost one of her dentures, which they never did find. - - This is but a small list of the examples of care neglect this center does on a regular basis, and that also includes an almost total neglect of help from their office personnel with dealing with applying for state medical assistance. They can't even answer simple questions about what is required and needed for the state. - - This center charges almost $9,000 a month for what I'd say is not worth 10% of that. - - The sad thing is that this place is supposed to be one of the better ones in this area. - A sad example of how this state runs its care giving matters. The only reason I gave 1-star rating is because they don't offer a "0"
July 24, 2012
I am a friend or relative of a resident
At this point my father is in Colonial Park Care Center. We initially wanted to place him in an assisted living but we are putting this plan on hold for now. When we decided to put him on a rehab, Colonial Park was the only one who had an available bed at that time and its closest to where he was located in a hospital. The staff was fine and they are helping him out to be as comfortable as he can be. He is currently sharing a room with another patient. Their food seems good and he's eating fine.
April 17, 2012
I am a friend or relative of a resident
The staff was not professional in the least. They treated my Grandfather like a child and that was while he had visitors were in the room. I cannot imagine how they treat their patients when they are alone. There were a few exceptions, and a couple of the caretakers were knowledgable. The food looked and smelled gross. My Grandfather was served his food in a pureed consistency. I did notice that the meals looked horrid. One of the nurses almost dropped my Grandfather because she was trying to move him from his bed into a wheelchair all by herself. She must have weighed about 90 lbs and decided not to ask for any help. I also remember one time when he got sick to his stomach and after vomiting into a cup, one of the staff members made a sneer and said "I can't do this" with an attitude and walked away. I would not recommend this facility to anyone. It's dirty, the staff are mostly unfriendly and uncaring, and I feel bad for anyone having to experience it.
July 27, 2011
I visited this facility
This facility is a place that has a smell of urine as soon as you go through the door. The patients sit at the nurses' station and are avoided by passing staff members when the patient asks for help. The staff does not smile. The young admission person was rude and rushed me through the tour.
See all Nursing Home reviews (12)
See fewer reviews
---
Services and Amenities of Colonial Park Care Center
Medicare
Health:
Overall:
Quality:
Staff:
Medicare Provider Number: 395395
Ownership Type:

For Profit Corporation

Date Certified:

07/01/2019
---
About Colonial Park Care Center
Colonial Park Care Center is a senior living provider in Harrisburg, Pennsylvania that offers residents Nursing Homes. Contact Colonial Park Care Center for more details on services and rates.
---
Map of Colonial Park Care Center
---
Senior Living Communities near Dauphin County, PA
Senior Living Communities near Harrisburg, PA
Other Senior Care in Harrisburg, PA