The 10 Best Nursing Homes in Lubbock, TX for 2023
Located in the South Plains region of the Texas panhandle, Lubbock is the state's 11th largest city with a population of 258,870 residents, 11.5% of whom are seniors over the age of 65. The city has more physicians per capita than the national average and although its overall healthcare spending is a bit higher than most of the country, Lubbock's monthly median cost of nursing home care is 31.8% below the nation's. Several of its hospitals rank among the best in the state, including Covenant Medical Center, which has been recognized as the best in the region.
Out of the area's long-term care options, nursing homes provide the most extensive array of healthcare services. Wound care, vital signs monitoring and a variety of on-site therapy services are common, as well as 24-hour supervision from physicians and registered nurses. For seniors who don't require constant medical care, assisted living or home health care services may better suit their needs.
This guide offers a high-level overview of the costs for different types of long-term care and helpful resources to make care more affordable and convenient.
Directory of Nursing Homes in Lubbock, TX
---
---
---
---
---
---
---
---
---
---
---
---
---
is a

Caring Star Community

Earning a Caring Star means this community is among the best Senior Living commuities in America.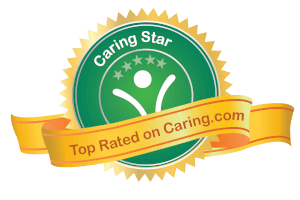 Nursing Home Costs in Lubbock, Texas
The average monthly costs for nursing home care in Lubbock is $6,509 for a private room and $5,293 for a semiprivate room.
The Cost of Nursing Home Care in Nearby Cities
For a semiprivate room in a nursing home, seniors in Lubbock spend on average $274 more than most Texans, but $2,463 less than the majority of seniors across the country. Seniors in Midland are paying $623 more per month than those in Lubbock while San Angelo's older adults spend $804 less, making the respective cities the most expensive and affordable in the area. Amarillo's monthly cost of nursing home care is 2.3% less than the median cost in Lubbock, the smallest price gap between Lubbock and its nearby cities.
The Cost of Other Types of Senior Care
The average monthly costs of home care and home health care in Lubbock are $4,143, which is 21.7% below the monthly cost of care in a nursing home for a semiprivate room. Private rooms in nursing homes are nearly double the $3,425 seniors spend on assisted living, making it the city's most expensive care option. The most affordable type of care in Lubbock is adult day health care. Assuming 44 hours a week of assistance, seniors pay less for seven months of adult day health care than one month of care in a nursing home.
Nursing home (semiprivate room)
Nursing home (private room)
Financial Assistance for Nursing Home Care in Lubbock, Texas
Many seniors and their families use some form of financial assistance to help them pay for nursing care. The main options available are Medicare, Medicaid, and veterans benefits. These programs can be complicated, especially when it comes to benefit terms. Below, we give a brief overview of how these programs may be used towards paying for skilled nursing care.
Medicare: Medicare will typically cover all skilled nursing costs for the first 20 days of one's stay in a nursing home and a portion of the costs until day 100. After 100 days in a skilled nursing facility, Medicare will not cover any part of the cost of the stay. While this is adequate when short-term care is needed, those in need of long-term care will need to either pay out-of-pocket or use another source of financial assistance.
Medicaid: Medicaid covers most of the costs of living in a skilled nursing facility for those who qualify. Care, room, and board are covered with no time limit, but residents may be charged for extras like specially prepared food or cosmetic services. Medicaid eligibility standards are strict and complex, so not all seniors are eligible for Medicaid benefits.
Veterans Benefits: Veterans receiving a VA pension may also be eligible for the Aid and Attendance benefit administered by the VA. Aid and Attendance is a monthly allowance that beneficiaries may use to pay for their long-term care, including skilled nursing care.
If these options aren't available to you, check if your loved one has long-term care insurance or contact your Area Agency on Aging to ask about any local financial assistance programs for seniors.
Free Resources for Seniors in Lubbock, Texas
The following resources can help seniors save money, delay nursing home placement and transition out of nursing homes by receiving similar care services in their residence for little to no cost. Resources that can help seniors navigate state health insurance programs and find financing for nursing home care are included as well.
| | | |
| --- | --- | --- |
| Resource | Contact | Service |
| STAR+PLUS Home and Community Based Services Waiver | (806) 797-8870 | STAR+PLUS is a Medicaid waiver program that offers seniors a range of in-home services, including assistance with activities of daily living, home-delivered meals, medical supplies, emergency response systems and nursing services. Physical, speech and occupational therapy services are also included, and the program can be used to pay for short-term respite care in a nursing facility. Seniors must be current Medicaid recipients to enroll. |
| Care Coordination Program | (806) 687-0940 | Managed by the local Area Agency on Aging, the Care Coordination Program enables seniors aged 60 and over to maintain their independence at home by providing vision care, prescription drugs, minor home repairs and medical equipment. Depending on their needs, seniors may also receive homemaker services, adult day care and help with chores. |
| Family Caregiver Support Program | (806) 687-0940 | Family members caring for their older relatives can receive temporary relief and assistance through the Family Caregiver Support Program. In addition to short-term respite care, the program offers training and education resources. To qualify, caregivers must be at least 18 years old and supporting the daily needs of a relative over age 60. |
| South Plains Aging and Disability Resource Center | (855) 937-2372 | Benefits counselors at the South Plains Aging and Disability Resource Center help seniors enroll in Medicare and understand the programs that can further subsidize their healthcare expenses by paying for Medicare premiums and deductibles and receiving discounted prescription medications. The South Plains ADRC also assists nursing home residents who aren't enrolled in Medicaid to move back into the community by taking advantage of the Money Follows the Person grant. |
| Long-Term Care Ombudsman Program | (806) 496-5754 | Certified ombudsmen ensure that the rights and well-being of seniors in Lubbock nursing homes are continually upheld to the standards mandated by the Texas Department of Aging and Disability Services. Ombudsmen investigate complaints from nursing home residents, perform facility inspections and also assist families with locating nursing homes, enrolling in Medicaid and securing financial assistance to make nursing home care more affordable. |