Brian Center Health & Retirement/monroe
Offers Nursing Homes
204 OLD HIGHWAY 74 EAST, Monroe, NC 28112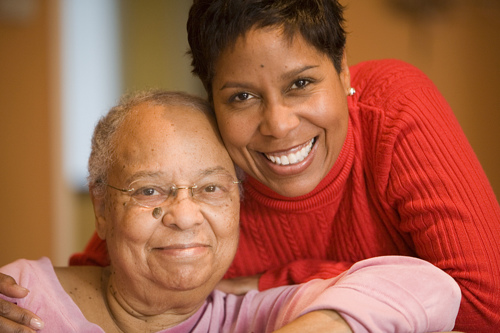 Reviews of Brian Center Health & Retirement/monroe
Nursing Home Reviews for Brian Center Health & Retirement/monroe
April 06, 2018
I am a friend or relative of a current/past resident
We have had a great experience with the Brian Center. The staff are friendly and caring
September 29, 2017
I visited this facility
A great place. They are trying their best to assist the elders. God bless you all!
July 14, 2017
I am a friend or relative of a current/past resident
My mother was admitted to Brian Center and it had been the worst experience EVER! The staff doesn't care, and if you talk to anyone there about your concerns, you are responded to in a very defensive way. You are promised the moon and get the sewer. My mother is 91 and can't feed herself and has bone-on-bone arthritis in her hip and that leg is atrophied under her "good" leg. It's very difficult to move her or get her up. She was only getting a "bed bath" twice a week even though no one helped her eat her meals and she got her gowns messy. The changed her when they "bathed" her. Lights are on for assistance and not one person can be found to respond! There is a large, bold, type-written note on her closet door that family will do her laundry, and they ate still sending her gowns to their laundry! I go in search of her missing gowns and no one an locate them. When they finally show up, I have to take them home and spot them to remove stains because no care is taken in the laundry. If you want good care for your loved one, don't even think of the Brian Center!
June 10, 2017
I am a friend or relative of a current/past resident
If you love your family member I would advise you not to bring them to the Brian Center. The level of care that they give is terrible. Some of the workers from the head to the bottom need to be fired. They are never seeing after the patients, they go to empty rooms and hang out as if they have absolutely nothing else to do. They half clean the rooms and the patients/residents. So please stay away from the Brian Center in Monroe, NC
April 14, 2016
I am a friend or relative of resident
I am healthcare POA of a patient who is at Brian Center. We were at another facility prior to going to Brian Center and developed wounds that caused them to be in the hospital for a little over a month. I am very pleased with the care we are receiving at Brian Center. This patient is unable to verbalized their needs but is being taking very good care of. I never come in to the facility that patient is wet or dirty. The staff go above and beyond to make sure they are taken care of. The Wound doctor who sees this patient rounds in the facility and prevents us from having to go to doctor office every few weeks. This is the first time in a long time I am able to go home and night and rest knowing they are being taken care of. As for the facility being clean. I have never been in this facility and saw the building disgusting. The housekeeping manager is always walking around and at times on his hands and knees cleaning. Never urine orders. I would love to say thank you for all the staff do at BRIAN CENTER. You guys ROCK.
April 13, 2016
I visited this facility
My husband went to Brian Center Monroe for rehab. Upon arrival to facility we were greeted by the Administrator John in the hallway at the front door. The building was clean and all staff smiled as we passed by. This was a great rehab facility and able to get the rehab and nursing care needed to get my husband home within the 10-14 days that the hospital told me it would take. I have been at other facilities in Monroe and by far this is the best. It may not be the newest building in the area but the care and cleanliness of the building exceeds that. I recommending touring this facility and making the decision for yourself.
November 05, 2015
Other
my mother was here 2012 and they were great!!! she had to come back 2015 and it was awful!!! I had to come every day and bath her, change her bed cloths, she was served toast and cold grits for breakfast, grill cheese and broc for supper, she called me at home one night at 9:00pm said she had had her light on for help to get to bath room no one came so she had messed her bed up. I drove 45 minutes there and she was still lying in her poop and her light was still on etc....... I DO NOT RECOMMEND !!!
January 25, 2015
I am a friend or relative of resident
We received substandard and negligent care for my elderly mother at the Brian Center. She fell in the hallway in the afternoon and the staff returned her to her bed. The Brian Center staff notified us of her fall and told us a mobile xray unit had been called to their facility to check my mom. After making three calls to the Center to inquire on my mom's status over a 7 hour period, we were informed that the xray unit still had not arrived and would not be coming. My mother was in excruciating pain for 7 hours, until the staff finally decided to call the ambulance to send her to the ER. We requested that a staff person accompany her because my wife and I were ill with the flu and could not meet my mom at the ER. We were assured that a staff person from the Center would go with her, particularly since she has dementia; however this did not happen. We waited throughout the evening for a call regarding my mom's status in the ER, but never received any word. We called the Brian Center early in the morning and was upset to learn that my mom fractured her hip and was admitted to the hospital. The hospital doctor called us to let us know that surgery would be required; however, we were also informed that my mom had a severe urinary tract infection and that would have to treated before the surgeon could perform the surgery. Her UTI was apparently left undetected by the Brian Center staff who cared for her daily needs. We believe the Brian Center should be cited for their negligence, poor nursing care, and lack of professionalism and expedience in providing quality care. If you are searching for a nursing and/or rehabilitation facility for your loved one, we highly encourage you to look elsewhere at another more reputable facility.
July 27, 2011
I am a friend or relative of a resident
My mother has been an assisted living resident of this facility for the past two years and it has worked out for both of us. She was able to live in the town she grew up in. I live out of state and I have a great working relationship with staff and doctors. They will alert you to all changes with their patients and are responsive to all questions and concerns.
See all Nursing Home reviews (9)
See fewer reviews
---
About Brian Center Health & Retirement/monroe
Brian Center Health & Retirement/monroe is a senior living provider in Monroe, North Carolina that offers residents Nursing Homes. Contact Brian Center Health & Retirement/monroe for more details on services and rates.
---
Map of Brian Center Health & Retirement/monroe
---