The Laurels of Greentree Ridge
Offers Nursing Homes
70 SWEETEN CREEK ROAD, Asheville, NC 28803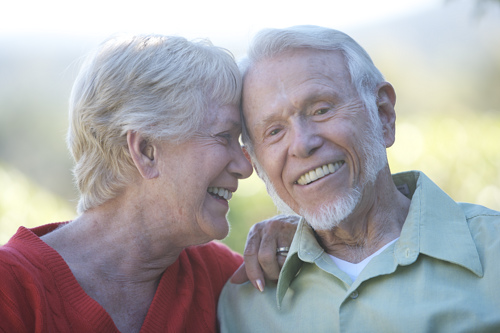 Reviews of The Laurels of Greentree Ridge
Nursing Home Reviews for The Laurels of Greentree Ridge
December 11, 2021
I am/was a resident of this facility
although the staff was great the food BAD.
March 08, 2021
I am a friend or relative of a current/past resident
This facility took my mother in law to Mission and left her there unattended to receive an MRI that may have been unnecessary. The actual diagnosis was a UTI treated with antibiotics in facility. A family contact was not contacted prior to transport and there was an inadequate explanation. Be careful.
December 10, 2019
I am/was a resident of this facility
I stayed at the Laurels for three weeks. It was a little chaotic as I arrived on Saturday and none of the administration staff was working. I had no place to put my valuable possessions and they were suppose to do an inventory of my belongings that didn't get done. Because of that I ended up getting some money stolen. It sounds bad, but I was well taken care of by nursing/cna staff and the activities director, social worker and PT worked hard on taking care of my needs. I have been so impressed by the staff there, that I was able to continue my Physical Therapy there for another three weeks and because of my saddness at ending my relastionship with the Laurels, I was offered an opportunity to return to volunteer! They have all kinds of activities available for the residents. I was in too much pain to participate, but I read the daily newsletter. The staff are all close and all work together to aid in a positive outcome for each patient. That was impressive for me. I am a non-smoker, but they allow the patients that do smoke an opportunity to smoke in a designated area. This may seem bad, but better for a patient to smoke in a group than smoke in a bathroom or sneak out alone to smoke. I think it was awesome the way they treat smokers with dignity and respect!!! I would definitely recommend this place and when I need to return next year after my surgery, I hope I get to return. In all I was EXTREMEMLY impressed with the Laurels of Greentree.
September 17, 2019
I visited this facility
The staff was an amazing help as I toured this facility. This can be a hard time in families lives as we have to seek more help for family members. This staff made me feel welcome and I know that my loved ones will be safe here. The facility is clean and well kept. I highly recommend checking out the facility.
December 16, 2018
I am a friend or relative of a current/past resident
My mom had a series of strokes and has been at the facility for over a year and I couldn't feel more comfortable of where she is. Though about an hour away from me...she is 5 minutes from memorial mission where 1 of the best cardiology departments is. I have nothing but good things to say about the care of my mother and very pleased they have treated my mother. I believe it is my responsibility of a sin to see ahe is getting the best possible care and that is all I have witnessed. I am there many times a month and seen all treated well. It is sad to see those who so not have visitors which I am unable to today because I am trying to get over a cold. But I will be there in the next few days as soon as I feel healthy to be sure I dont bring any thing to the patients...always beat to be safe than risk their health and lives. I am unsure of the other people experience but I have looked and visited several different facilities throughout the region and I can say with the upmost confidence this is the absolutely 1 of the best. Thanks to the staff for taking such good. Are if Nancy L. It helps an only child like myself feel a little less guilty of not visiting when I have a cold....I know you all treat her like family and that's all I want for Mom. She is in very good and caring hands H George
November 29, 2017
I am a friend or relative of a current/past resident
My mother was recently a rehab patient at the Laurels of greentree ridge. The facility was very clean and updated, the patients seemed happy and the staff was friendly. They were very attentive to her and I at work. Thank you to everyone from housekeeping to nursing.
October 06, 2017
I am a friend or relative of a current/past resident
I was very impressed with the care my mother received while at The Laurels of GreenTree Ridge. She has been in a few facilities over the past 5 years for rehabilitation after two knee replacements and a shoulder surgery. The rehab team at GreenTree was absolutely amazing. She was even able to go home sooner than she expected and continued therapy on an outpatient basis for her shoulder. Thank you to all of the nursing, therapy, and other staff for everything you did for Mom while she was there. Hopefully you're all still there when/if I need you!!
October 02, 2017
I am a friend or relative of a current/past resident
My grandmother was at GreenTree and I was very impressed by her care. This was the cleanest facility out of all that I had toured and there was never an odor. The staff were friendly and they event gave my nana a certificate and graduation when she discharged.
April 04, 2017
I am a friend or relative of a current/past resident
This place is terrible in every way. You would be better off going to a homeless shelter. It constantly smells like a sewer and they are very understaffed. It has taken over an hour to get anyone to answer the call button and then they just came in and turned it off only to run out and make you wait another 45 min before returning to care for the patient. The nurses and C.N.A.s are for the most part OK, but they are so understaffed that they are constantly overwhelmed. The administration is the biggest problem, If you complain about the bad care of your loved one they will turn around and blame the patient and do nothing to fix the problem. The problems are a constant, Their has not been one day that I have visited my family member where the same issues I have complained about has been been addressed & the administrators have become rude and offensive when I have repeated the complaints. They do not see or treat your loved one as a person but rather a dollar sign. The social worker is horrible and pathetic. The head of the nursing department dos not do anything to fix the problems. The facility is falling apart from the leaking roof to the broken door alarms and fire alarms that go off for no reason when it rains hard. If you care about your the person, do not let them go to this place.
March 31, 2017
I am a friend or relative of a current/past resident
I am a relative of a past rehabilitation patient. I was not impressed with the staff at all. Only 2 or 3 seemed to really care. My loved one was there recovering from a hip surgery and has dementia. She fell 3 times in one week. The last fall resulted in a head injury needing stitches. The nurse told us she was not found for a good ten minutes due to shift change. A very lame excuse. Needless to say we brought her home. There were many times when a call button would not be answered for 30 minutes or longer. Do not subject your loved one to this place. It is not at all what they spokes person makes it out to be. There should be a suprised visit from State inspection. There is never enough staff and the weekend staff is the worst.
February 05, 2017
I am a friend or relative of a current/past resident
The nurses are nice when see them ,¡ very slow it take over a hour to answer bell not right some Need more attention this really needs to be e looked into
October 09, 2016
I am a friend or relative of a current/past resident
In 25 years of working in hospitals and nursing homes, I've never seen such a filthy, unsanitary health care facility. My mother's floor was never completely clean, and the blood- and stool-soiled toilet went 48 hours without cleaning once, until I asked a nurse to clean it. Thereafter, I would clean it myself as needed. Soiled clothes were often dropped in a drawer rather than in the hamper sitting inches away, despite a MRSA wound infection and bloody drainage. The PT/OT staff were above average and the nursing and CNA staff were mostly concerned and helpful (albeit slow, as previously noted), but housekeeping and infection control were not high management priorities or staff activities. I recommend looking elsewhere, especially after seeing identical complaints in a review from two years ago.
September 07, 2014
I am a friend or relative of resident
Find another place to care for anyone. The PT staff was great, the nurses and CNAs seem to care and try but there aren't nearly enough of them especially at night, and the administrative staff is horrible. The facility stunk the whole time and sanitary protocol was pretty much non-existent. My mother got 5 truly terrible pressure sores that they didn't tell us about for a long time, including both feet which took over a year to heal, and she'll never be able to walk well again. They tried to refuse to let us take her to wound care, which the surgeon ordered after he discovered them when we took her for a follow-up visit - probably didn't want word to get out, but we did take her to the Wound Care practice, and I don't mind telling everyone about it. The food was a crime (example: American cheese on a piece of toast and potato chips for supper), and the doctors aren't exactly detail oriented. If they were, people wouldn't get worse and suffer like they do.
May 22, 2012
I am a friend or relative of resident
My mother was at the laurels for short term rehab and I didn't think very highly of the facility. It is clean and the nurses do there job but not in a timly mannor. My mother would have to wait 30 min after ringing the call bell for someone to help her to the restroom, they would sit her there, leave and not return for 30-45 min! I think they have 1 CNA to 15 patients which is not enough and the nurses have attitude problems. Same with the admin staff, nice one moment and rude the next. I would not say this is the worst facility but I would hope this is not the best. Oh and I find it interesting that the week the state was coming to inspect they had the place fully staffed and kept cleaning the floors and rooms. Something to hide? I would say so.
August 30, 2011
I visited this facility
While visiting this facility, we noticed that the patients here all seemed to be very active and vital. There were activities going on in three different rooms (or groups) and the dining room was full of other people visiting patients. The food looked pretty good and they were very quick about clearing the dishes from the rooms. The only issue I saw in the facility was that the visitors bathroom was out of hand soap, but when I told the front desk they immediately fixed the issue.
See all Nursing Home reviews (15)
See fewer reviews
Get Costs
---
Services and Amenities of The Laurels of Greentree Ridge
Medicare
Health:
Overall:
Quality:
Staff:
Medicare Provider Number: 345303
Ownership Type:

For Profit Individual

Date Certified:

10/01/2020
Get Costs
---
About The Laurels of Greentree Ridge
The Laurels of Greentree Ridge is a senior living provider in Asheville, North Carolina that offers residents Nursing Homes. Contact The Laurels of Greentree Ridge for more details on services and rates.
Get Costs
---
Map of The Laurels of Greentree Ridge
---
Senior Living Communities near Buncombe County, NC
Senior Living Communities near Asheville, NC
Other Senior Care in Asheville, NC