The Fountains at Rivervue
Photos of The Fountains at Rivervue
Request Pricing
By clicking "Get Costs", I am providing express written consent to receive calls including automated/pre-recorded calls and automated texts for which I may incur a cost, as well as emails from Caring and its partners. I understand I am not obligated to provide this consent to utilize Caring's service(s). I acknowledge I was able to review the Agreement to be Contacted, Terms of Use, and Privacy Policy. This site is protected by reCAPTCHA and the Google Privacy Policy and Terms of Service apply.
Reviews of The Fountains at Rivervue in Tuckahoe, New York
4.5

5.0

4.5

5.0
Allan
We liked The Fountains at RiverVue, because this facility will take you within a ten-mile radius for your doctor's appointment, which was not offered in another facility. Also, the price point was better. I was very happy touring the place. They had more variety of apartments. There was a two-bedroom and one-bedroom with a den. The one they showed us was very nice. They also have more activities that impressed us. They have a little theater where you can see a movie and open spaces outside. The building was well-kept and clean. We did not see any red flags. They offer laundry and they clean the room once a week.
Provider Response
Dear Allan, Thank you for taking the time to leave us such a wonderful review and we appreciate you sharing your experience with us. We love what we do and I'm so glad it shows!
KR
I am a friend or relative of a current/past resident
I chose The Fountains at RiverVue for my husband because of the location. The food is excellent and the aides and the serving people are excellent. He has his exercises every day and everybody in the place knows his name. They have church services and they take people to churches in the area. The food is no-added salt. However, you can't get a medium rare hamburger. They make everything medium or well done, but everything else is excellent. It's not new, but it has everything that you need. Like people can have their dogs or their cats with them. Many people have their own cars. They come and go as they please. This met most of my needs. I could get there in six minutes from home and also I'm able to park there.
Provider Response
Thank you for sharing your review. We are committed to resident and family member satisfaction and I'm so glad you are satisfied with the experience. I'll read your review to the team and acknowledge them for their dedication and thank them for a job well done. Please stay in close contact and let us know what we can do to ensure your loved one continues to thrive here at The Fountains at RiverVue. Sincerely, Stephanie Walters, Executive Director
Sandra
We had a lovely lunch at The Fountains at Rivervue. It was a little expensive, but lovely. They showed us a 1-bedroom, which was decorated lively. It was a little tight on the bedroom space, but then it was separate and it was nice. We saw a studio, which again, had a really tight bedroom area alcove. Other than that, the rooms were very clean, pretty, and had nice views. The staff was kind of tripping on themselves to be accommodating and to serve us lunch. They were lovely and went out of their way to be gracious. We had a tour with Michael, who was part of the sales team, and he was very nice and informative. The dining area was lovely, bright, and cheerful. Lina, our company, was a resident there and she was lovely. It's a nice idea to have a resident dine with you and give you an insight into their perspective.
Shirley
I went to the Fountains, and wouldn't recommend it to anybody. The rooms were terrible. It's old, it wasn't clean, and nothing attracted me. There were little cafes, and a large room where people can congregate. The staff was pleasant enough.
Provider Response
I'm sorry you were dissatisfied with your experience. I'd appreciate the opportunity to speak with you in person to learn more and address your concerns. Please call me at 1-914-768-6000. Sincerely, Stephanie Walters, Executive Director
Tanya D
I am a friend or relative of a current/past resident
I have been on the search for the right place for weeks and seeing everyplace in Westchester and parts of NJ, I have decided on the Fountains at Rivervue for so many reasons. Having toured a couple times with Michael and Christine and even the administrator David, I couldn't be happier with my decision to move my mom here. They have been so welcoming and honest from the beginning. None of that sales talk but honest and comforting conversations putting me at ease knowing my mother will be in great hands. The food has been by far the tastiest and a true restaurant experience. The staff are friendly and so helpful in all areas. Most importantly my mom is loving it more and more each day and throwing herself into activities, trips and building friendships with her neighbors. If anyone is like me and looking for the best place for their loved one, this is it. Thank you to the Fountains for truly making us all feel right at home.
Provider Response
Thank you for sharing your feedback; your review is music to our ears. Your experience is exactly what we are committed to creating for each and every resident and family member. I look forward to reading your review to the team to acknowledge them for their dedication, expertise and caring ways. Please let us know anything we can do to ensure your mom continues to thrive. Sincerely, David Goldsmith, Executive Director
Star77
I am a friend or relative of a current/past resident
I recently visited a family friend at the Fountains and I just want to express how amazing this Assisted Living is. I normally don't write reviews, but I felt it was necessary because finding a quality facility that has QUALITY employees, is few and far between. The facility is clean, food is great and they always have an abundance of activities and events for residents to engage in. The moment you walk in the door, you are greeted with a warm welcome by Keisha at the front desk. The sales director Michael, gave us a tour of the Fountains and was extremely personable. He told us all about the Fountains and took the time to make sure we were comfortable and happy while visiting. Thank you all!
Provider Response
Thank you for taking the time to post a review of our community. It is our honor, commitment and pleasure to ensure our residents are thriving and I agree, our associates are dedicated, caring and outstanding at what they do. Sincerely, David Goldsmith, Executive Director
AndrewHOAJD
The Fountains at Rivervue was very nice. We had eaten there, and the food was very good. The staff was very forthcoming. They were having a crossword clinic, which was like the whole room doing a crossword puzzle, and everyone was engaged. My parents were going to move there before my mother passed away.
Provider Response
We're so sorry to hear of your mother's passing, our thoughts are with you and your family. Thank you for considering The Fountains. Sincerely, David Goldsmith, Executive Director
Angels714
I am a friend or relative of resident
My parents moved over from the Esplanade in White Plains due to the fact they are closing down. Though moving them has been a horrendous and traumatic experience, moving them to the Fountains has been the "best thing they have ever done". These are their words exactly. They absolutely love the food, activities, people, staff and apartment. The Fountains have limited space and accepting wait list , so we got in at the perfect time. I would and have highly recommended the Fountains to others in search.
Fahzee
We like The Fountains at Rivervue. The rooms were really nice. I saw a studio, but I used the bathroom and thought it could have been a little cleaner. They showed me around their dining room, and it was very nice. I met with one gentleman on staff, and he was nice.The bathroom kind of put me off, though. They should clean the bathroom a lot better.
Provider Response
Thank you for your feedback and your positive input on our residences and your associate interaction. I'm so sorry that the restroom you used was not in tip top shape. I'll speak with our housekeeping team to ensure that even when residences are vacant, they get a full, thorough cleaning more frequently. Thank you again for helping us improve and I hope you'll visit again to give us another chance at a great impression. Sincerely, David Goldsmith, Executive Director
Gene9
I am a friend or relative of a resident
We choose The Fountains for my mom because they seem nice and clean. When we visit it, the people that take us on a tour are nice. The management is positive and that is good. The staff seems very good, ethical, nice and hardworking. Mom is in a nice and spacious private room with a private bath. The food is good and it seems very healthy. However, if I want to eat with her, it costs $15 per meal. But we are happy that they have activities to keep her engage, busy and happy. They take them on trips and they have sing-a-long.
caring1263
The people at The Fountains at RiverVue are very nice. The place is very nice and clean. They are well kept. Any problem, you just report it and it's taken care of.
Sydney3
The Fountains at Rivervue was a very nice place. The rooms were cheery and the lunchroom was complete with linen. There was great involvement by the residents and there were full classes for them. The residents were mostly ambulatory and doing well, not just in wheelchairs and sitting. There was a men's group since there were many men, so it would be comfortable for my dad if he moved there. They just had a very good approach to the whole process of aging.
Jean 3
My mother is 95, and would be staying at The Fountains while I'm on vacation in July. I thought it was a good fit for my mother. They would bring her to church; that is very important. It's also near our home, so my brother would be nearby. The facility is beautiful. We saw their dining room. Everybody was eating having conversation, and they all look very happy. The young woman who showed me around was very professional and she answered my questions. I was very impressed with her.
Guinevere
The Fountains at Rivervue was very nice. It's modern, very clean, and the people were very nice. I was once invited to an outdoor barbecue during summer. And once in a while, I still receive an invitation for lunch or dinner. It's not far from New York and not far from the train station. My children could take the train up and visit. The food was not extraordinary, but it was sufficient for me. I eat a very good appetite, but I like simple foods so it was all right for me.
pbuonocore
The Fountains at RiverVue is an upscale retirement home located in a small suburb in Southern Westchester, NY. The facility is very clean and offers private rooms/apartments for its residents. They offer a wide variety of services including a very good restaurant style dining room, telephone, cable tv, internet service, laundry service and transportation services. There are also a number of exercise and fitness programs available throughout each week. Most of the healthcare professionals on staff during my visit were registered nurses or nurse practitioners but I was told that PA's and MDs are on the grounds often. The amenities provided by this facility are not cheap however. Costs can range from almost $5000 to over $10000 per month depending on the residents needs.
Judith1
I am a friend or relative of a resident
Excellent place and exceptionable staff. My friend's grandmother spend the last part of her life there and I can say that she seem happy and peaceful. Although she needed help to walk, She enjoy some independence with staff help. Nurses and doctors were always at her disposal and the center offered many activities and stimulated her mentally and physically.
pj726
I am a friend or relative of a resident
After having homecare for my Mom, we decided to put her in an assisted living facility. At home she was just sitting in a chair with an aide. She had no quality of life. The Fountains at Rivervue was conveniently located and provided a means of socialization for my Mom. There she made friends and was able to have a little independence with the help of the staff. She had her own studio apartment...just enough for her. They provided 3 meals and snacks. She played bingo everyday and participated in the many acitivities they provided. There was also entertainment. Best of all, their was a nurse and doctor on staff to provide her with her medication. We were very pleased and comfortable knowing she was always cared for. We never had any regrets or guilt about putting her there and she loved it!
Explore Nearby Care
Expand your provider search by geography and care type.
About The Fountains at Rivervue in Tuckahoe, New York
The Fountains at Rivervue is an assisted living community in Tuckahoe, New York, located near major highways, a wealth of local-flavor dining and just a few minutes from the picturesque grounds of Untermyer Gardens. Visitors applaud the facility for its delicious meals and friendly, knowledgeable staff. This community is also well-reviewed for its clean, attractive atmosphere and charming resident rooms. Family members appreciate the numerous social activities such as recreational outings and wellness/fitness classes. Notable amenities provided at the facility include landscaped courtyards for outdoor gathering and local transportation that takes residents to medical appointments and errands.
Help seniors by writing a review

If you have firsthand experience with a community or home care agency, share your review to help others searching for senior living and care.
Request Pricing Information
By clicking "Get Costs", I am providing express written consent to receive calls including automated/pre-recorded calls and automated texts for which I may incur a cost, as well as emails from Caring and its partners. I understand I am not obligated to provide this consent to utilize Caring's service(s). I acknowledge I was able to review the Agreement to be Contacted, Terms of Use, and Privacy Policy. This site is protected by reCAPTCHA and the Google Privacy Policy and Terms of Service apply.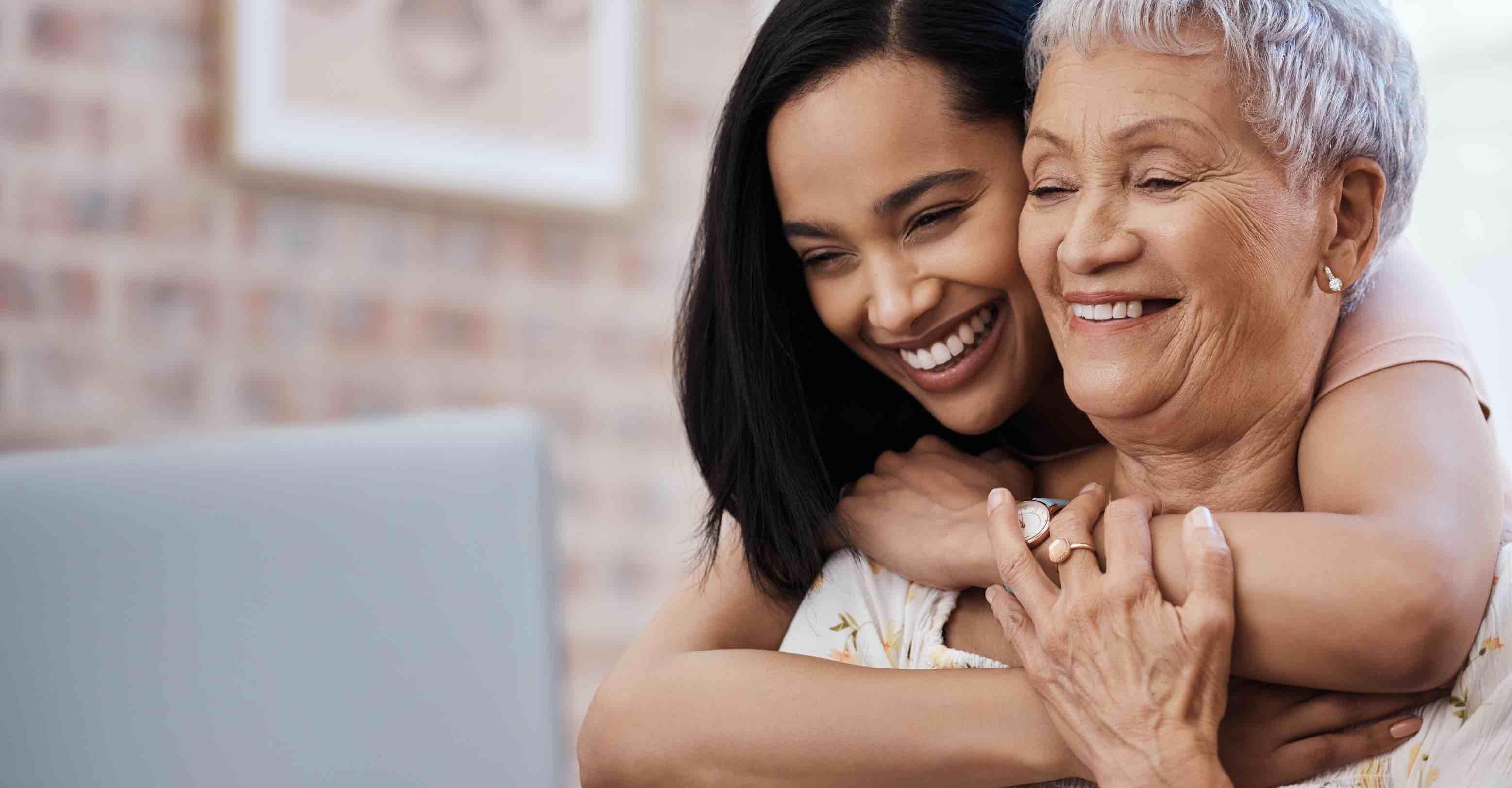 Compare costs, photos & reviews of senior living and care options near you.
Questions?
Call to speak to one of Caring's Family Advisors, or submit a request for more information here.
Didn't find what you were looking for?
Caring's Family Advisors can help answer your questions, schedule tours, and more.