HarborChase of Plainfield
Offers Assisted Living and Memory Care
Photos of HarborChase of Plainfield
Request Pricing
By clicking "Get Costs", I am providing express written consent to receive calls including automated/pre-recorded calls and automated texts for which I may incur a cost, as well as emails from Caring and its partners. I understand I am not obligated to provide this consent to utilize Caring's service(s). I acknowledge I was able to review the Agreement to be Contacted, Terms of Use, and Privacy Policy. This site is protected by reCAPTCHA and the Google Privacy Policy and Terms of Service apply.
Reviews of HarborChase of Plainfield in Plainfield, Illinois
3.1

2.9

1.7

1.9

1.9
Beth
I am a friend or relative of a current/past resident
My mother-in-law moved into HarborChase of Plainfield 5 weeks ago. We've had a good experience with the people that work there. She said the food is very good, and everybody there is very, very nice. Her room is very small. It's big enough for a single bed, and we've put 2 lounge chairs in there. She has her own bathroom, which is very large and they check on her continually through the day and night. They had a magician come in and perform for them, and then they just had live music last week. They do puzzles, they watch movies, they listen to old music, and sometimes they go outside.
Kathleen Ad
I am a friend or relative of a current/past resident
They don't tell you when they tour that they are always low on staffing. They would forget to take my mom to the dining room. One Sunday I was visiting, I was with her for 8 hours and not one caregiver checked on her. They did not feed her and she was in a wheelchair! I called down for them to bring food, and they did not. She got a wound from sitting in wheelchair, it became infected and had to see wound care specialist. They sent my mom to hospital after she fell, because nobody was helping her shower. She ended up in and out of the hospital and got an infection and died after two months. When I went to community to collect some of her things, the Director did not come out and speak to us, or say she was sorry. When we were having issues, I called to talked to the Director and I was always told to talk to a nurse. The Director was always in a meeting and not available. The front desk would act like I was a bother or something. So, I never got to talk to her. Just expect that from her. My sister had a different experience, but mine was horrible. Biggest regret of my life is that I trusted this community. A lot of the caregivers are contract workers, they can't even keep staff. Do not put a family member that you love in this community. Unless you are ok with them forgetting to feed them every now and then. People pull the emergency cords for help and they sit on their toilets for hours sometimes waiting for help. I know this because the residents type up notes when they have monthly meetings and they pass out the notes from the meetings. That is horrible and there is not excuse to treat human beings that way. The state should ask them about staffing response times. When my mom needed two people to transfer her, I thought she should go to a nursing home to get a higher level of care. They said she could stay in assisted living, they could not provide the appropriate care, which was laughable because basic care that they promised was not provided. When I toured, I explained to the sales women that my mother would have to sell her condo before moving in. She looked at my husband and myself and said "why", I explained it was financially better for my mother. She was not at all concerned with that. We should have known then.
Happiness2021
I am a friend or relative of a current/past resident
If your loved one actually needs assistance I do not recommend Harbor Chase. Staff are poorly trained (if there is training at all). Management are non-existent. Good luck finding someone with authority even during normal business hours. Poor response on call buttons. Try to get a hot meal at 530 in evening? Not going to happen although they claim they serve till 6pm. Activities are a joke! Bathing ..well good luck with that. It rarely happens. Look and listen before putting someone you love in this facility.
Stephen
I am a friend or relative of a current/past resident
We chose HarborChase of Plainfield for mom because of its location and that it was an assisted living and memory care facility. Her room is clean and cozy, and she's comfortable there. The staff is personable, accommodating, and willing to work with her. The dining area is very clean, very nice, large, and she seems to enjoy the food too. They have lots of socialization with movies, bingo, singing, ice cream socials, and happy hours.
Eric
I went to HarborChase of Plainfield. It's terrible. That place is nowhere near the condition of the other. It's not as in good condition as the other place. They gave me a soda pop that was two years expired and that can kill you. It was 2019 the soda expired. That's no good. I don't like it. They had a maintenance person that gave me the tour. The other person wasn't even in for my appointment. That place is no good. They don't know what they're doing over there. I did not have a tour agent, but I had a maintenance person that showed me around. They broke their appointment, and they didn't notify me. That's another bad strike.
John
I am a friend or relative of a current/past resident
The management at Harbor Chase of Plainfield does a good job of selling the product of assisted living. However, the day-to-day workforce does not do a good job at all. They are not attentive, and they hardly show up to monitor people there, among other things. I've heard other families tell me the same thing after we moved my mom in, that when you ask them to do something, then it's always a burden to them. But then when I'm there, and I walk through the halls, they're just sitting on their phones in their little office. So we had a very bad experience; it was very bad customer service. Mom actually fell because nobody was there to get to her when she rang her bell for help. They didn't go in and clean, we had to tell them. I thought they're coming clean every day, but nobody was there to clean, and so we had to clean up ourselves. I think the staff was very poor. The first few days, the food was cold. We had to put a call in, and then they did bring her more food. But she said it was not so good at first. The cleanliness of the facility is very nice, they just didn't come to clean her room, but outside it looks nice. When we asked for my mother to be released from her contract, the administration said, "Absolutely not." And they forced us to pay another $7,000 for what? I don't know, because they have $10,000 of her money and she was only there a short time.
NS
HarborChase of Plainfield had staff all over the place, which was great. They're really well staffed, really experienced, and they're the only ones that gave me, right away, the pricing sheets. They were very together with that. The staff was spectacular. It seemed larger though, and it had an outdated color scheme.
Battlefield
I am a friend or relative of a current/past resident
The rooms are average, depending on the floor plan. Nothing special. The staff is non-existent. You rarely see anyone, and when you do they ignore you or tell you they are busy and will come back (but never do). Red flag! Turnover is HIGH and interaction with residents is minimal. If your loved one requires any assistance, do not recommend. Resident activities are extremely minimal and does not include activities that all can join in. Make sure you ask for actual statistics on how long residents remain in their care and how long it takes the care to answer call buttons.
Franki0123
I am a friend or relative of a current/past resident
When I toured the building and apartments everything was kept up well. The apartments were larger than the other assisted living facilities in the area. The staff is friendly. My mother complains about the food choices and that some of the staff, especially caregivers and servers, forget to do things. My mom doesn't really need much help but has chosen to live there. The nursing staff itself is adequate. The former nursing director would say she would handle certain issues and never did. A concierge at the front desk confirmed there were numerous similar complaints. They had trouble scheduling medical contractors in the facility even though there was a script. In addition, they accommodate medical conditions that they should not be handling allowing my mother to avoid treatment. The new nursing director won't even call me back on a generic prescription ordering question that is not disclosing any private health information because my mom is her own POA. The chef once looked at my mom's leg and foot condition because my mother asked her to and she complied and gave her advice. My mom trusted the chef to give medical advice because she has family members that are in healthcare. I notified the nursing director. If I could choose facilities again, I would choose differently.
Stephanie
HarborChase of Plainfield was very nice. I got a tour of their assisted living facility, and the staff was very nice. The dining area was beautiful. I would have loved to move my parents there. The library and the exercise room were very nice.
Provider Response
Thank you so much for your awesome five-star review, Stephanie! We're happy to hear that you had such a great tour of our community. We sincerely appreciate your kind words about our friendly associates, beautiful dining area, library and spacious exercise room. Please feel free to come by for another visit soon and let us know if we can be of service to you in any way!
Thomas
We visited HarborChase of Plainfield, and it was OK. They have the usual memory care services, round the clock monitoring, meals, and activities. The staff was fine, not outstanding, but competent, friendly, and decent. The facilities were a little beat up. It did not have a really comfortable feel, and it was a bit dated. It's, nice, not a premium facility, but adequate, and a decent value for the money.
Provider Response
Thank you for taking the time to rate us, Thomas. We appreciate the kind words about our friendly associates. We're also pleased that you noted the tremendous value of HarborChase. Every day, our residents enjoy innovative health services, a variety of dining options, exciting experiences, a wealth of leisure options, and housekeeping services. Thanks again for sharing your thoughts on our community.
Ann 192837
UNPROFESSIONAL! - If they treat prospective residents this way, I wonder how they treat "captive" residents who have signed on the dotted line and have no choice? Saturday, Feb3, we arrive five minutes before our 3pm appointment. The receptionist greeted us and then lead us down the hall to a far back corner of the building and wait. At 3:20, an employee came over and stated that someone would we with us soon even though we had an appointment at 3pm because a walk-in came in and they were helping the walk-in first. My wife was offended because she worked hard to get the Saturday appointment as the website stated we needed to. Until that time there was no other contact and they did not even say how much longer it would take before someone meet with us - We left without being helped!
Provider Response
Thank you for taking the time to rate us, Anne. We're sorry to hear that you have an unfavorable opinion of our community. We apologize for your bad experience waiting for your tour. We do, however, appreciate your feedback as it helps us to fine-tune our services. We pride ourselves on offering exceptional and unmatched hospitality and your feedback will help us to make valuable adjustments toward that goal. Again, we thank you for sharing your concerns and we apologize for your wait.
linda587425
When I walked in HarborChase of Plainfield, I got a bad feeling. All of the patients we saw were just sitting, not happy or smiling. They looked like they didn't want to be there. The room they showed us was too small and was like walking into a hospital room. It was just one room that could maybe fit a bed and a dresser. They had one of their staff pushing a beach ball back and forth with the residents who didn't look happy to be there.
Provider Response
Thank you for taking the time to review us, Linda. Through our Life Enrichment program, our hard-working and dedicated associates and care partners strive to provide social, devotional, fitness and recreational opportunities that have a positive impact on residents. Every day, our residents are offered a wide variety of cultural events, learning opportunities, entertainment options, religious programs and group excursions. Although you may not have enjoyed the activity during your visit, we'd love for you to stop by anther time to see or participate in a different activity or social event. Thanks again for taking the time to rate us.
Robert783416
I am a friend or relative of a current/past resident
What drew me to the community was the physical therapy, the memory care, and speech therapy. I thought that my wife would have the best treatment available for dementia patients. The staff is very polite, nice, and helpful. The rooms were very nice, comfortable, and spacious for her. She enjoys their food. I have never heard her say anything bad, though periodically she does come across that she didn't care. They asked her what she prefers, and they will make it for her. Harbor Chase is a convenient place to get in.
Provider Response
Thank you so much for taking the time to rate us, Robert. We're very happy that you chose HarborChase for your wife. We're glad to hear that we have the services you were looking for and we appreciate the kind words about comfortable rooms, helpful service and chef-prepared food. We especially appreciate your recognition of our hard-working associates and care partners. They are dedicated to providing the very best in senior living each and every day. Again, we thank you for your review and look forward to serving you and your family for years to come.
BarbiDoll425474
This was nice enough. Had much the same amenities as other facilities. I was not crazy about the location and the decor seemed dark. While touring, we saw a resident that seemed to be wanting attention and was having a hard time getting it. Maybe I misunderstood the situation, but that put me off for sure.
Provider Response
Thank you so much for taking the time to rate us. Although many people rave about our convenient location, we realize that it might not be ideal for everyone. We are also sorry to hear that your initial visit did not go well, but we would love to invite you back for another visit soon. We would like the opportunity to tell you more about our innovative health services, delicious dining options through our Chef's Fare Dining Program, housekeeping services, and wealth of activities offered through our Life Enrichment Program. Again, we thank you for your thoughts and hope you come by for another visit. We would love another chance to get to know you!
Bren3
I would love to have moved my mother to HarborChase of Plainfield, but it's too far away, which would've been an hour at least drive for me. It was great the minute I walked in. It had a lovely lobby, it's just so clean, and it didn't smell. I went there once, and the staff seemed to be good. The rooms were lovely, and each resident has their own bathroom, which was nice. The residents that I saw seemed happy, and the marketing person was lovely.
Kathleen104976950
I really liked HarborChase except the extra charges for some services. The people were very nice. The rooms were nice as well. I have a friend whose mother is there, and I have been there a couple of times. They have a lot of activities, and they go out on tours.
Joe82568850
I am a friend or relative of a resident
I chose Harbor Chase because of its location, the workers were friendly, and it was clean. The rooms were a five-star and more economical than a lot of the places I have looked at. I had dinner with my mom there a couple of times, and the food is very good. They have a big activities directory, and I know my mom has participated in several of the activities. I like the staff. They treat her like family. Every one of them came up and greeted her, talked to her, and got to know her.
Provider Response
Thank you so much for taking the time to rate us, Joe. We're pleased that you enjoyed the delicious food, friendly associates, great value and wide range of activities available daily at our community. We sincerely appreciate the positive feedback and are so happy that you and your mother chose our community! At HarborChase, we make it a special point to celebrate and welcome the friends and families of our residents and we always make time for them. You have a standing invitation to come to HarborChase and spend time with us whenever you'd like. Feel free to join us for a special event or even come along as we explore the area on one of our fun and popular field trips. It's our hope that you'll feel as at home here as our residents do. Again, we sincerely appreciate the feedback and we truly look forward to serving you and your mother for many years to come!
Caring91230750
I am a friend or relative of a resident
I liked Harbor Chase because of its newness, its staff to patient ratio, and its location. The room is carpeted; it has a refrigerator, microwave and it's a one-bedroom unit. The staff has a caring attitude, positive response time and they are knowledgeable. The menu is very good and adapted for individuals with special needs.
Caring76817050
I am a friend or relative of a resident
My father and mother-in-law moved into The Park. One of the reasons why we choose it is because it is closer to us. It is only 10 minutes from my house. It is transitional. It goes from independent, to assisting, to nursing home. The staff is wonderful. My husband loves the apartments so much he wants to move in.
Barbara85449650
The Park just recently opened and I went there for the open house. The staff is excellent. The dining room and the food was superb. They're top-notch but I just think it is too much for my husband as he is handicapped.
Sheila4
I visited The Park at Plainfield and it was very nice. The amenities were really nice. The staff seemed to be friendly and the lady who ran it who talked to me was really nice. It's just out of my budget. Otherwise, if someone could afford it, I would recommend it to them.
elovey
I am a friend or relative of resident
This facility is such a home-like atmosphere and everyone I have ever met has been kind, compassionate and dedicated to the residents. They provide excellent care and they are able to do a lot for my mom. She needs a great deal of care and they do a fabulous job. The dining is excellent and activities have really come a long way. There has been new management and lots of growth. We are so happy to be here and to be part of something great. I see the real customer focus and willingness to help anyone and everyone. The managers operate with integrity and honesty in all they do and we trust the whole team. I am so glad we chose The Park and I am only more and more impressed every single day! What a blessing they have been!
howard123
I am a friend or relative of a resident
Upon first arriving at The Park, the facility is clean and modern. I was greeted by a friendly receptionist and asked that I sign in. This is a smaller, more intimate, location with only 3 floors. As I walked through what seemed like a lounge and social area, I noticed that no residents were here or any other common areas. Throughout the many visits I made during my 2 week stay, this was a common occurrence. Activities were either not provided enough for the residents to bring them out into these areas, or there were not enough social locations provided. As I entered into my friends private room, that somewhat resembles an apartment, I noticed that the cleaning staff was not doing a very efficient job. Her furniture was thickly layered in dust, her floor had not been vacuumed, the bathroom toilet and shower were filthy, and her sheets had not been washed in a very long time. I interacted with several CNAs, some with more competence and patients than the others. But overall, they seemed to care about the resident's well-being. Overall, this facility could become more interactive with their residents, helping them to socialize and bring them out of their rooms. In addition, the cleaning staff needs incredible help in providing better service to the rooms of residents. The facility in general is maintained and clean, but I was appalled by the way they allowed my friends room to be.
hoopscam
I was very impress with the Park at Plainfield, Il. It's a brand new facility, and is just beautiful. The people my wife and I dealt with really seemed to have my father's best interest at heart, both emotionally and financially. We hope once my father sees this facility on Saturday that he will fall in love with it like we did.
Elaine Berkley1
I am a friend or relative of a resident
My Mother is at this facility and I feel that it is good fit for her. The staff is wonderful, loving and caring and residents and families respond well to the positive manner in which the staff presents itself. They are always trying to work with each and every patient in a personal manner...really trying to get to know them in order to be more effective. The food is excellent and nutritious...served in a pretty diningroom. The creative activities are designed for enjoyment and stimulation. I would highly recommend this beautiful, clean environment.
Explore Nearby Care
Expand your provider search by geography and care type.
Services and Amenities of HarborChase of Plainfield in Plainfield, Illinois
Costs
Fee Structure Extra: We offer a month-to-month rental
Room and housing options
Companion Suites: We offer companion suites
About HarborChase of Plainfield in Plainfield, Illinois
Celebrating senior living each and every day!
Frequently Asked Questions
Help seniors by writing a review

If you have firsthand experience with a community or home care agency, share your review to help others searching for senior living and care.
Request Pricing Information
By clicking "Get Costs", I am providing express written consent to receive calls including automated/pre-recorded calls and automated texts for which I may incur a cost, as well as emails from Caring and its partners. I understand I am not obligated to provide this consent to utilize Caring's service(s). I acknowledge I was able to review the Agreement to be Contacted, Terms of Use, and Privacy Policy. This site is protected by reCAPTCHA and the Google Privacy Policy and Terms of Service apply.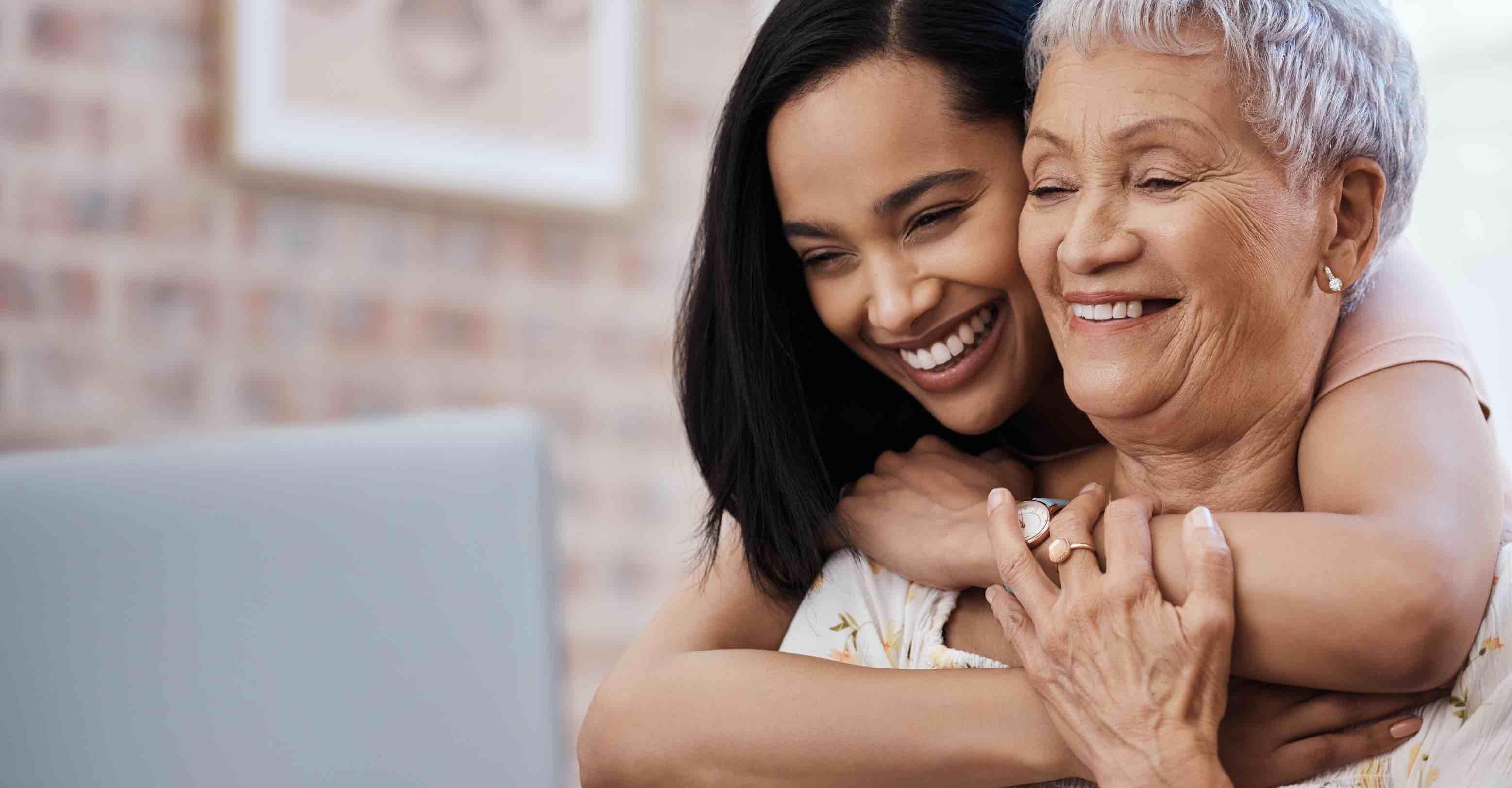 Compare costs, photos & reviews of senior living and care options near you.
Questions?
Call to speak to one of Caring's Family Advisors, or submit a request for more information here.
Costs for HarborChase of Plainfield in Plainfield, Illinois
Assisted Living
This level of care provides support for those who need help with personal care needs such as cleaning, bathing, and dressing. Residents selecting this level of care are treated to many amenities in a home-like atmosphere, while getting support in their daily lives.
Memory Care
Memory Care is specifically designed to meet the needs of those with Alzheimer's or other forms of dementia. Specially trained staff members assist with activities of daily living (such as bathing and dressing) and provide therapies to slow further loss of cognitive abilities.
Didn't find what you were looking for?
Caring's Family Advisors can help answer your questions, schedule tours, and more.