One Chatfield Drive, West Hartford, CT 06110
Offers Independent Living, Memory Care, and Assisted Living
Photos of Brookdale Chatfield
Request Pricing
By clicking "Get Costs", I am providing express written consent to receive calls including automated/pre-recorded calls and automated texts for which I may incur a cost, as well as emails from Caring and its partners. I understand I am not obligated to provide this consent to utilize Caring's service(s). I acknowledge I was able to review the Agreement to be Contacted, Terms of Use, and Privacy Policy. This site is protected by reCAPTCHA and the Google Privacy Policy and Terms of Service apply.
Reviews of Brookdale Chatfield in West Hartford, Connecticut
C.R.
We looked at a one-bedroom at Brookdale Chatfield. At the time that we were there, they only had one left in the independent living section. The whole facility was really clean. That was the one comment my mother made, that it was clean and well-maintained. We saw residents walking around the outside of the facility where they have a walking path. We also saw a group of ladies waiting to get into a chair yoga class (apparently that's a very popular class that they like), but it might have been more enticing had my mother been in an actual activity going on. The staff was very friendly and I noted that they were very, very solicitous of the residents there. They all seemed to know who they passed in the hall and they acknowledged them with a good morning by name. It looked like they had good relationships with their residents.
Robin
Brookdale Chatfield was a lovely facility, but I didn't like the location. It was a very busy area right near a mall, and there was a highway right there. I went to see the independent living part of it, but it felt more like a nursing home. The corridors were really narrow. I just didn't get the feeling that that's where we should be. The staff member who assisted me was wonderful and very helpful. It looked like they had a busy schedule of activities. The dining area was OK, but it looked typical. The common areas looked fine. Parking was fine, and they did have a bus for the residents.
Provider Response
We are sorry to hear your tour of Brookdale Chatfield did not meet your expectations. We want to thank you for taking the time to visit and provide feedback. Our staff is committed to providing the highest-quality service and care and we will share your feedback with our management team.
Lisa
Brookdale Chatfield was a very nice location. The biggest drawback was just its distance. It's not convenient for us. We have looked at both a studio and a one-bedroom. They didn't have an open one-bedroom for us to see, but we visited one that was currently occupied and it had a beautiful setup. The person that occupied it was very nice to allow us to see her room. We also saw the two-bedroom, which would have been too large for dad, but it would have been great if you had someone that had a caregiver that needed to live with your or a partner. It was a lovely size. They also had libraries, a salon, and a gym.
Martha
Brookdale Chatfield was very nice. They answered my questions. The tour was good, so we're considering that. The community seemed active in memory care. It seemed caring, clean, and up-to-date. The rooms are adequate. It seemed clean and well-kept. The staff who gave me the tour was thorough, knowledgeable, and answered our questions. The menu seemed adequate, and the cafeteria was clean. We observed an exercise class, which was well attended. They have secure and lovely outdoor spaces.
William
I am a friend or relative of a current/past resident
My mom is at Brookdale Chatfield. She is in independent living. We're pleased with the whole operation. They're very good. They're good to her. She seems happy there, and no complaints whatsoever. It's updated and in good condition. The grounds are beautiful. The staff members are pleasant and professional. I like them. Food is excellent. Activities start at 8:00 in the morning, and they end at 8:00 at night, and she can do whatever she likes. They have bingo, exercise, religious exercises, whatever she wants to do, it's available. Everything is expensive, but I think it's worth. I think it is a good value. They have activities all day long. They have a library, they have computers, they have beauty salons, and laundromats, and anything she would need for daily living.
Maryann
I liked Brookdale Chatfield a lot. They were very good, but the location was tough for me. They had a nice facility and a nice set up. The garden was very nice.
A.
I am/was a resident of this facility
We are staying at Brookdale Chatfield. The place is OK, although there's a lot of things I would have changed. Most of the staff are wonderful, but there are a couple who I have a problem with. It's not really a big deal, but I just have been having trouble with the maintenance. I've been trying to get them to come down and put up curtain rods, and it didn't work out too well. The food here is OK; it could be better, but it could be worse, too. The facility is very nice, and my apartment is quite spacious. It's got a nice welcoming entryway and a lounge area with a fireplace. There are a lot of activities here. I've already been to Bingo once, I've watched a movie documentary once, and they also have exercises every day. I haven't been involved in anything more than that. They don't really invite you, you just get a paper and you see what's going on, and if you want to, you can go. The reason I would want to do more is to get to know people because with social distancing, you really can't get to know anybody. It's really been difficult for me, but it's not their fault.
Marylou
I'm very pleased with Brookdale Chatfield; moving in was a hard decision to make. What I like most about them is the idea that they have walking trails so I could walk inside, that I would be cared for by having meals provided, and the apartment. It was newly renovated, there were nice white appliances, light colored rugs, and it was just lovely. I met a few staff members. I talked with the marketing person and he was very forthcoming with all my questions and he answered them. I talked to the chef who was also very good in answering my questions. I like the location because it's near my daughter; this location is right next to a mall. They have exercise classes, art and painting amenities, the usual things that senior places have.
MK001
I am a friend or relative of a current/past resident
The staff/administartion had very poor communication & accountability. We found the quality of care to be poor including safety & supervision of residence. Staff were never readily available for assistance or present in the common areas. Due to the poor care we chose to move our loved one in less than a year.
Provider Response
We are sorry to hear we did not meet your expectations and we appreciate you taking the time to share your feedback. The health and well-being of our residents is our top priority and we have shared your concerns with our management team for review.
Review09132019
I am a friend or relative of a current/past resident
My wife has moved into Brookdale Chatfield. I'm very satisfied with it. The living atmosphere is favorable. She has a very beautiful, large corner room. It has free window, a large toilet facility, and a shower. The staff is favorable. The meals are feasible. They do exercises, listen to music, they go on trips, and there's a TV room. The facilities are very nice and very bright.
Doug
The rooms at Brookdale Chatfield were very well appointed and very nice, not overly spacious, but certainly well laid out. The staff and the lady who showed me around were nice and very thorough. It was close to everything as far as shopping and the City of West Hartford. It was a very nice place. The dining room was very nice. They have a room that has billiards, a place where you can get your hair done, and a little gymnasium with machines.
Mark010374
The staff at Brookdale Chatfield seemed very supportive. The residents there seemed very happy with what the staff was doing for them. The organization is one where you pay on a monthly basis as opposed to buying in. The rooms seemed small. They had different sizes from very small efficiencies up to 2-bedroom units, and if we were going to move there, we would probably look at one of the 2-bedroom units. The community itself looks like it's been around for maybe twenty years, but they have done a good job of maintaining it so that everything looks fresh and good. The kitchen facilities were up to date. The stove and the refrigerator were all new. Any time anybody moved in, they completely renovated that particular unit -- put in new carpeting and repainted -- so when you moved in, the unit itself looked very new. We were quite impressed with everything.
Claire851715
I am/was a resident of this facility
Everybody at Brookdale Chatfield has been nice to us. The food is not bad at all; it's actually pretty good. The people are nice and accommodating. So far, it seems like a very pleasant place to be. There is a room with physical fitness equipment. They've just constructed new buildings for assisted living.
Anonymous109656950
I was actually disappointed with Brookdale Chatfield because it was under construction. It looked pretty bad. The apartments were nice. I thought they were of good size.
Susan90141150
I am a friend or relative of a resident
We chose the Chatfield for my aunt because they had a special running that month and we could afford it. They have a movie every other night, for she likes to be social. They have the typical things, like bingo. They have culture clubs. I think the activities have been the best thing for her. They have great food there, and there's an everyday menu that they can pick from if the meal of the day isn't something they like. They're extremely accommodating about meals. They do breakfast and dinner. They have a little cafeteria where people can order lunch and pay for it; it's not included in the rent. They were very accommodating about answering all my questions. The follow-through hasn't been as good as I would like. They're very enthusiastic and excited in the moment, but then when I followed through the following week, not everything always happened. It's extremely clean; you don't worry about that. I think they're doing a good job.
Charlotte2
Overall it was very clean and well maintained, like that you would expect of a nice hotel. There were no odd smells or strong cleaning products. We were all impressed by the promotion of healthy living, physical fitness, and mental help if needed. A large pool and workout area, all pluses. I mean, it definitely had an old people vibe walking around, as in the carpet and floral decorations, though, that's the sort of thing that would bug me and not my boyfriends grandmother.
Services and Amenities of Brookdale Chatfield in West Hartford, Connecticut
About Brookdale Chatfield in West Hartford, Connecticut
Brookdale Chatfield provides a full range of choices for today's seniors. Choosing a senior living community represents a lifestyle choice and we understand that our residents are choosing much more than a comfortable living environment to call home. Our Brookdale community delivers Inspired Independent and Assisted Living, with the promise of Exceptional Experiences Everyday. In choosing this community, our residents have made a conscious lifestyle decision designed to deliver enhanced opportunities for pursuing health and life fulfillment through the exceptional services, amenities and opportunities we offer.
Our Optimum Life® and Celebrations programs provide an all-encompassing way of life that touches our residents, their families and associates alike. Optimum Life® is a journey of self-discovery including services, features and benefits that allow each resident to pursue their peak level of health, wholeness and fulfillment while balancing six key dimensions of personal wellness: emotional, intellectual, physical, social, spiritual and purposeful. As part of Optimum Life® we encourage our residents to celebrate life each day. Inspired dining, with fresh meals prepared by chefs trained in our own Culinary Arts Institute, and vibrant lifestyle activities come together in our Celebrations program. These activities fill the monthly calendar with themed experiences, special events and group activities highlighting different cultures and cuisines in a common venue of camaraderie.
Help seniors by writing a review

If you have firsthand experience with a community or home care agency, share your review to help others searching for senior living and care.
Request Pricing Information
By clicking "Get Costs", I am providing express written consent to receive calls including automated/pre-recorded calls and automated texts for which I may incur a cost, as well as emails from Caring and its partners. I understand I am not obligated to provide this consent to utilize Caring's service(s). I acknowledge I was able to review the Agreement to be Contacted, Terms of Use, and Privacy Policy. This site is protected by reCAPTCHA and the Google Privacy Policy and Terms of Service apply.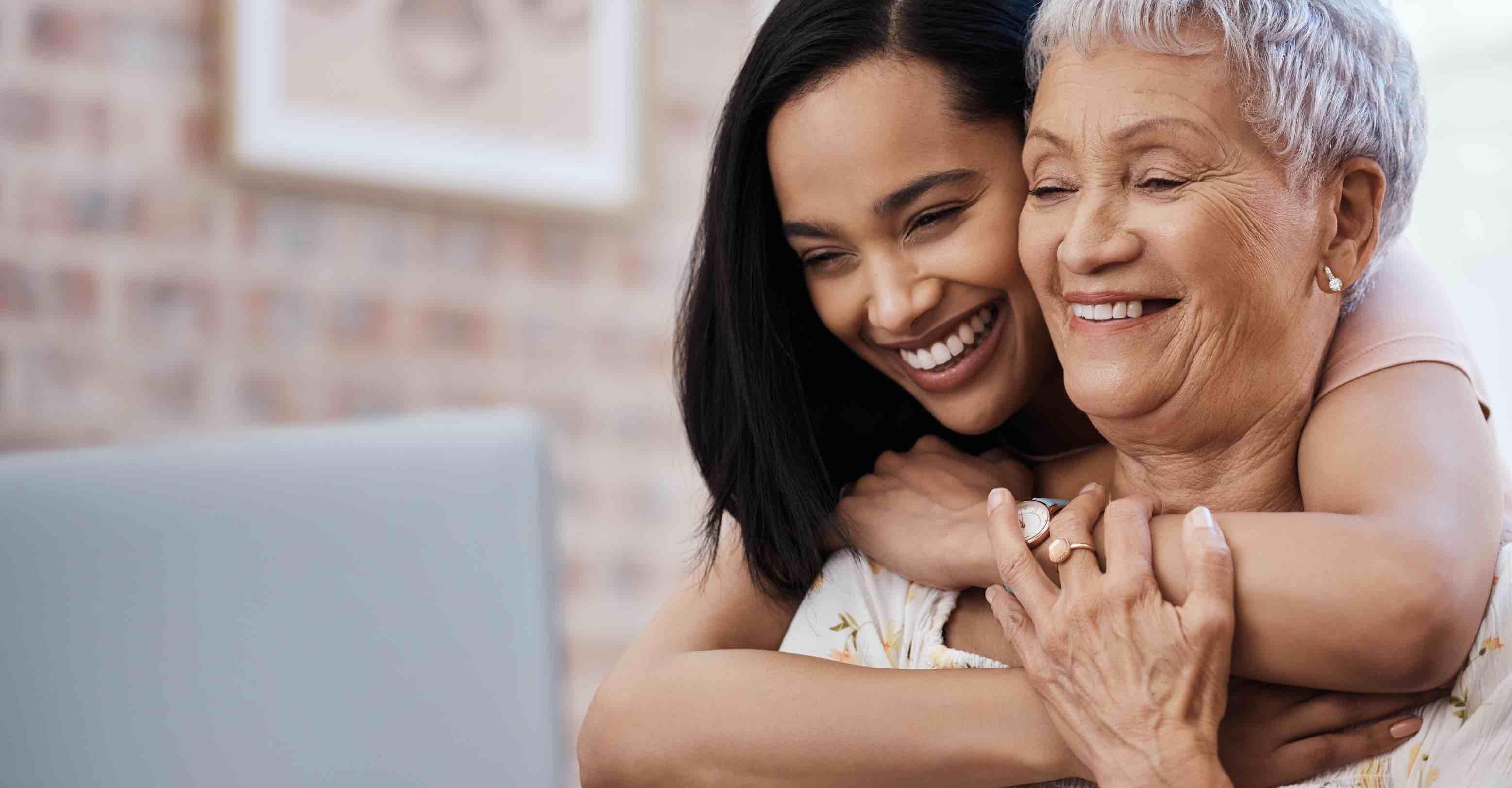 Compare costs, photos & reviews of senior living and care options near you.
Questions?
Call to speak to one of Caring's Family Advisors, or submit a request for more information here.
Costs for Brookdale Chatfield in West Hartford, Connecticut
Independent Living
Independent Living is for those who desire the feel of a private residence with the amenities and activities available in a planned community, such as fitness classes, game nights, and group excursions. Services such as cleaning and groundskeeping are often available.
Memory Care
Memory Care is specifically designed to meet the needs of those with Alzheimer's or other forms of dementia. Specially trained staff members assist with activities of daily living (such as bathing and dressing) and provide therapies to slow further loss of cognitive abilities.
Assisted Living
This level of care provides support for those who need help with personal care needs such as cleaning, bathing, and dressing. Residents selecting this level of care are treated to many amenities in a home-like atmosphere, while getting support in their daily lives.
Didn't find what you were looking for?
Caring's Family Advisors can help answer your questions, schedule tours, and more.